DIY
Birdcage Organizer Wall Hanging at My Craft Space
Hey all, I hope you are doing great & having a wonderful day. Today I don't have a craft tutorial to share with you but its just a random idea & update. It's been long when I post about a birdcage wall hanging on my social media & I asked my dear readers to suggest me about the background colour of the cage frame. Do you remember that? Today I will share further detail about that bird cage organizer at my craft space. Let's see.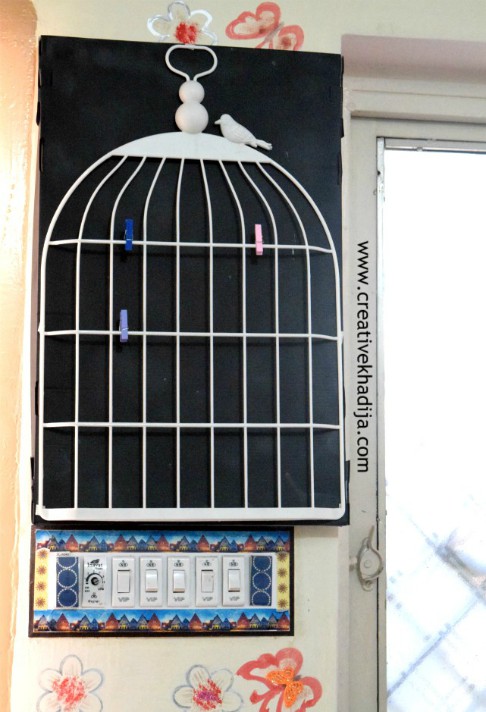 Have a look at my craft room wall where I am hanging this birdcage hanger. You can see this switchboard DIY idea too.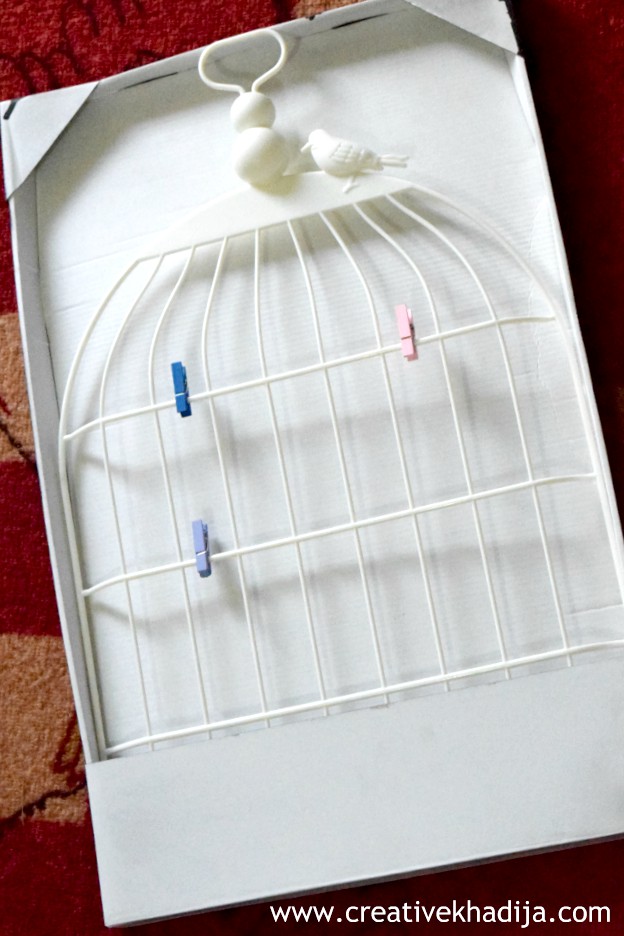 It was nicely packed in a white thick sheet. I bought it to hang somewhere in my craft room. But later I notice when I was about to hang it on my wall. As this cage is in white/off-white colour, so how to make it prominent on a white wall?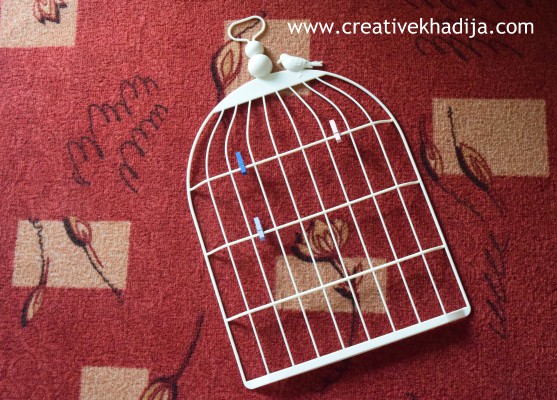 See, it's looking good on a dark background. My craft room carpet is mostly messy with paper scrap & stuff. Luckily it's clean here when I click this picture.
As I asked my readers for the suggestion, everyone said it should not be on a lighter colour background. It was packed well & there was a white card sheet which I've mentioned above. I simply cover the white sheet with a black matte spray paint & paste the white cage with the help of hot glue gun.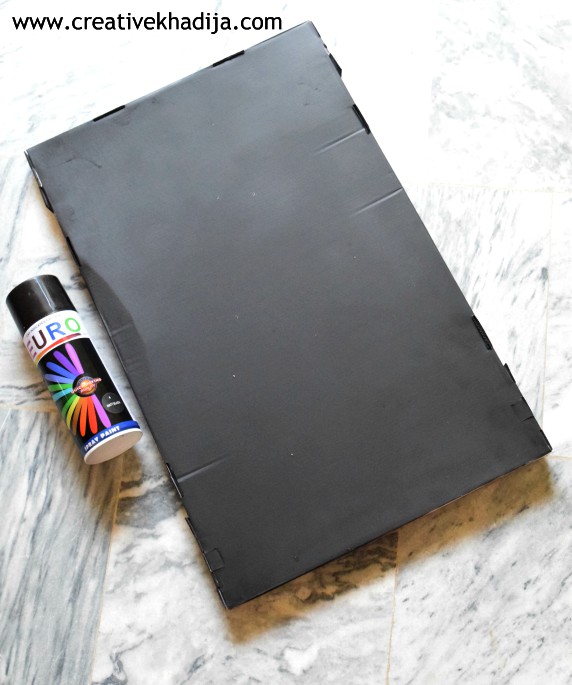 See this is how I transform the white sheet into the black base.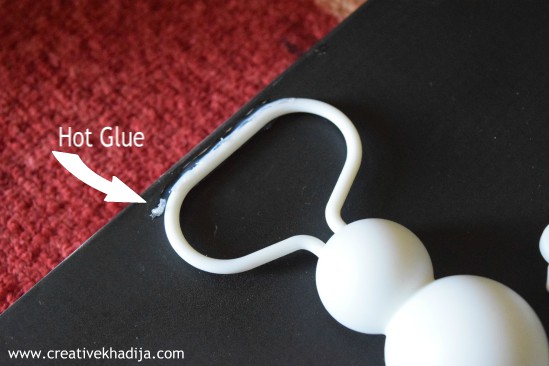 With the help of a hot glue gun, I have pasted the birdcage on the black sheet. How prominent is it looking now?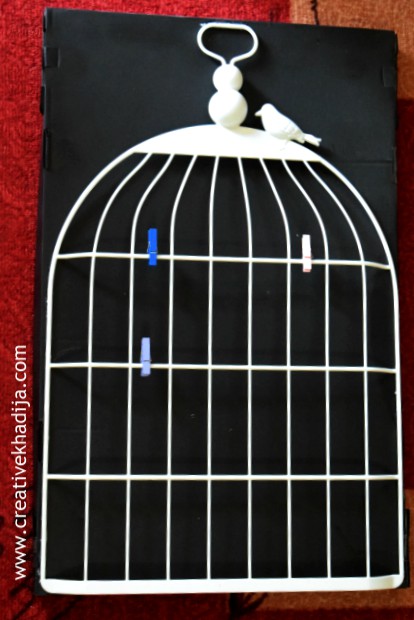 Now it's okay for hanging any accessory or lighter in weight stuff. I love polaroid prints from my Instagram gallery & photography. I am going to hang them on it. Have a look here.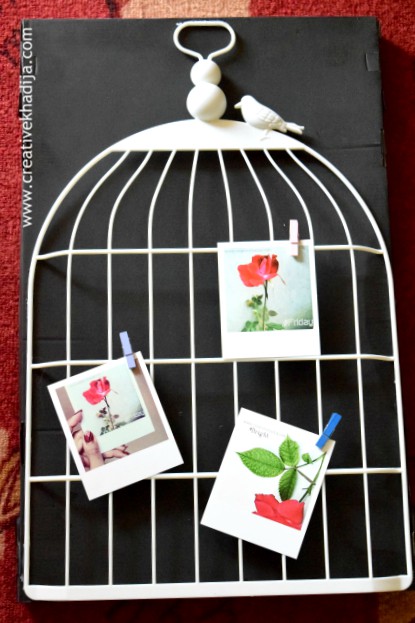 One of my best friends gifted me a DSLR on my birthday two years back. She always admires my photography skills. In past, I was more into nature photography on my Instagram. One of my sponsors sends me polaroid prints of my gallery once. I had those saved, so here I am hanging them on my birdcage organizer.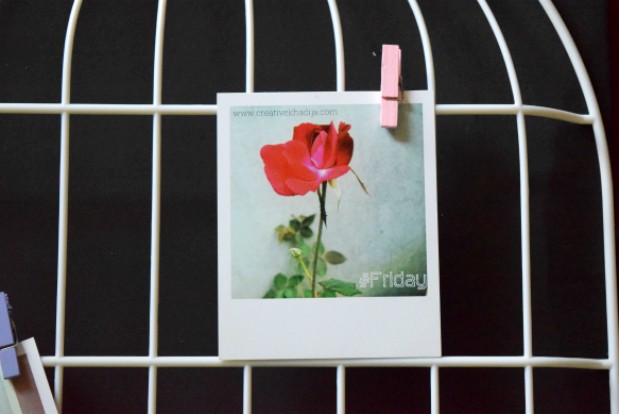 See how cute are these little wooden clothespins. Easy to hang tiny goodies as well.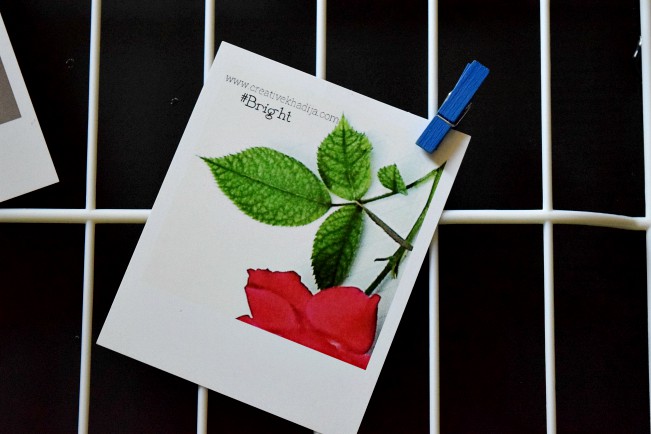 I hope you enjoyed this random update from my craft room.
Do you remember my craft room wall which I have decorated with some polaroid prints of my Instagram? I hope you will like to see this again.
You can also have a look at my other memory board tutorial where I put some polaroid prints. Enjoy this tutorial too.
I hope you enjoyed this BirdCage Organizer Wall Hanging at My Craft Space. Soon I will come up with a craft tutorial. Any guess what's coming up next? Stay tuned & keep creating art.
Happy crafting & have a great day!
Khadija ~