Guest Post
Do you know about South-Asian girls Mehndi Party?
Mehndi or henna refers to an ancient body art form that originated in India and spread across South Asia and to the Middle East. A Mehndi Party is the pre-wedding celebration
In South Asian weddings, one of the brightest and most important parties is Mehndi's Party. The party is not just for Henna and mehndi application but also for delicious food and fun. Along with several desi foods served, there is carrot salad or oriental chicken salad as well. So this party is all about food, Mehndi, girls gathering and family fun together. Keep on reading to know more about Asian weddings and Mehndi party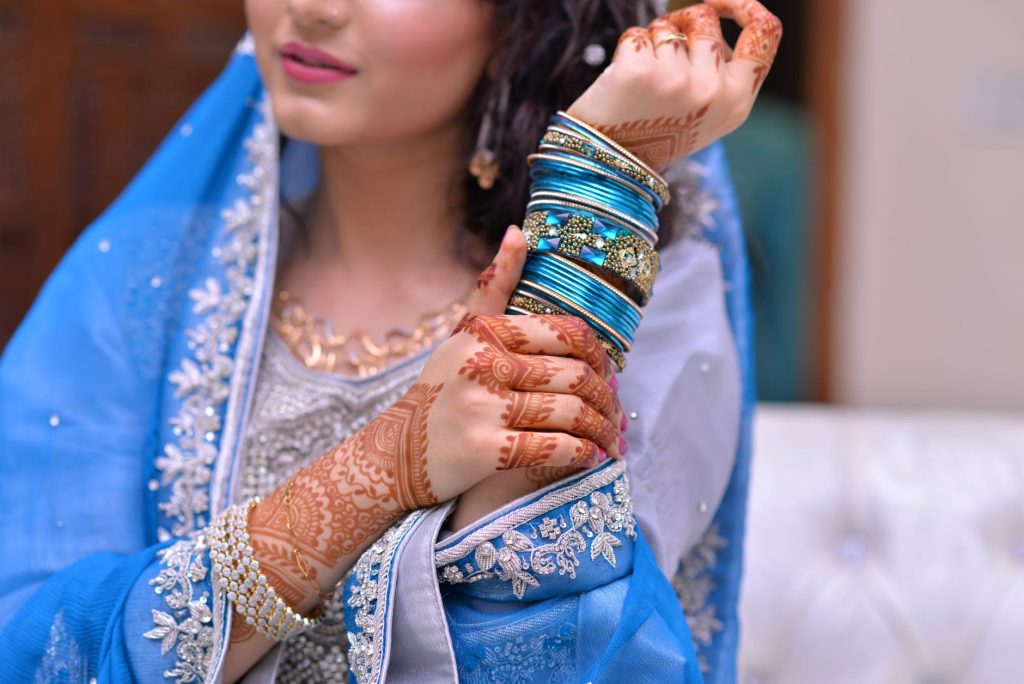 What is a Mehndi Party?

Mehndi or henna refers to an ancient body art form that originated in India and spread across South Asia and to the Middle East. A Mehndi party is the pre-wedding celebration known in Hindu and Sikh culture mostly. The bride has red-orange Mehndi stain applied to her palms, the backs of her hands, and to her feet. The party usually happens the day before the wedding and is traditionally held in the bride's home. There are brides today who would like to have it hosted at an outdoor venue.
Mehndi isn't just for style
The reason the Mehndi Party is held just before the wedding ceremony is that tradition says that the deeper the tint of the Mehndi for the bride means the happier the bride and the groom's marriage will be. The designs symbolize various blessings, luck, joy, and love. The groom's name is usually hidden somewhere in these intricate patterns.

Total girl power on the guest list

It is known that the Mehndi Party has the most girl power. Only women from both families that will be united by the marriage, close family members, and friends attend. If the wedding will be large there could be anywhere from 75 to 150 women attending the party. It is an honor to attend and everyone should be on time. There is a beautiful setup done with decoration for girls to sit together and cheer the moments. Along with beautiful curtains, throw pillows & chair covers to match the mehndi theme.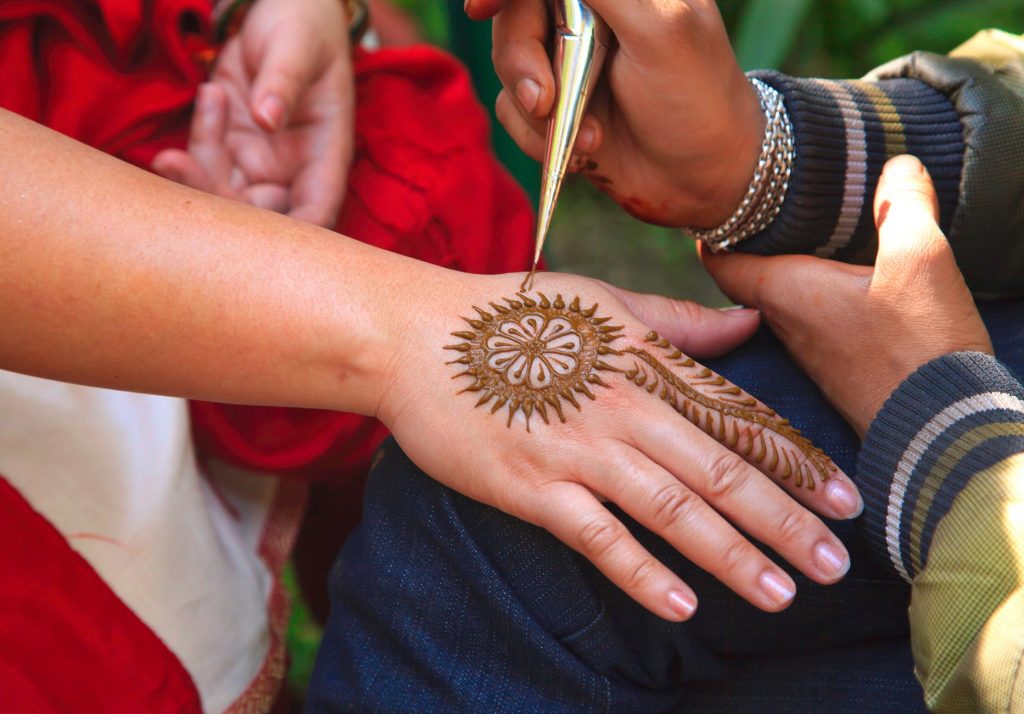 Others get Mehndi applied too

The women guests attending the Mehndi Party can also choose to have the henna applied to them Since it is the bride's party choose to have only one design on one appendage so as not to take the attention away from the bride.

Dressing for the party

If you are attending a Mehndi Party and want to get henna applied wear a dress with short sleeves. You'll have to sit for a long time so make sure your clothing is comfortable and not restricting. For attending guests who are outsiders and don't have a sari or lehenga to wear choose an outfit in bright colors. Make sure you wear plenty of jewelry since jewelry is very important in south Asian culture
Wear dancing shoes

The Mehndi application process takes a long time so there must be entertainment. Usually it is Indian music and dancing and you as the guest will be expected to participate. So when attending a Mehndi Party be ready to sing and dance.
Don't worry about the gift

At the Mehndi Party no gifts are necessary. You might leave the party with a gift yourself. Gifts given to guests include perfume, small beaded bags and bangles. The brides always consider all of their guests when choosing the party gifts.

Food for the heart and soul

At Mehndi Parties food is very important. The dishes should represent what both families enjoy. The brides usually include foods they loved while growing up. There will be plenty of traditional South Asian food and can also include Western favorites. This is not meant to be a sit down meal so it is advisable at these parties to have plenty of finger foods so everyone can feel comfortable and enjoy themselves. Food choice is all depends on the both families whatever they like to serve their guests.
Disclaimer – This submitted guest post may contain collaborative links. Thank you for your support.