DIY
How To Organize Hair Accessories Clutter Of Girls
I was doing my niece's hair in her room few days back. When I opened her accessory drawer, it was full of hair accessories like hair bands, pins, clips & elastic bands etc. Then I thought to make a storage place for organizing her daily use hair accessories
Hey girls, are you looking for some organizing tips to declutter your hair accessories mess? I am going to share something useful for all those who want to organize it. I don't have long hair in length after my recent haircut, now my hair accessories are not many. By following Marie Kondo clutter free life I learned to let these kind of things things happily go. Today I am sharing how to organize hair accessories clutter of little girls as I made it for my nieces. Have a look what I made.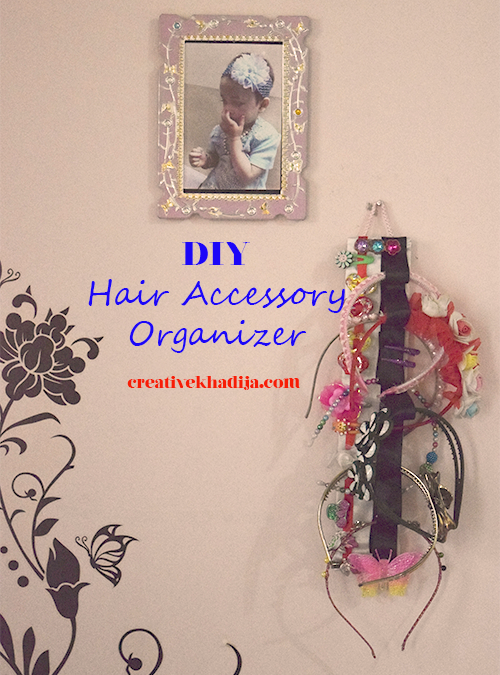 I was doing my niece's hair in her room few days back. When I opened her accessory drawer, it was full of hair accessories like hair bands, pins, clips & elastic bands etc. Then I thought to make a storage place for organizing her daily use hair accessories. I made these hair accessory organizers which I am going to share now as tutorial. I hope you will find it useful.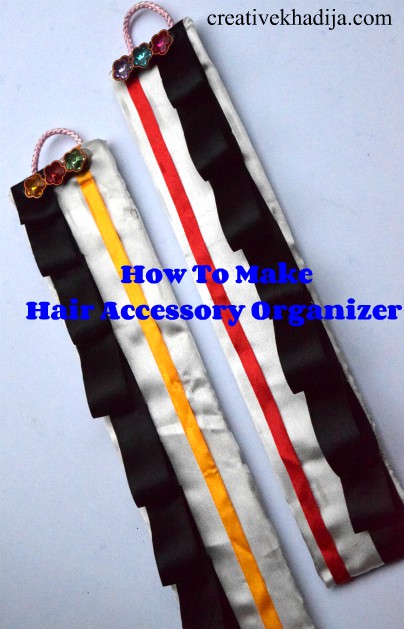 How To Organize Hair Accessories Clutter Of Girls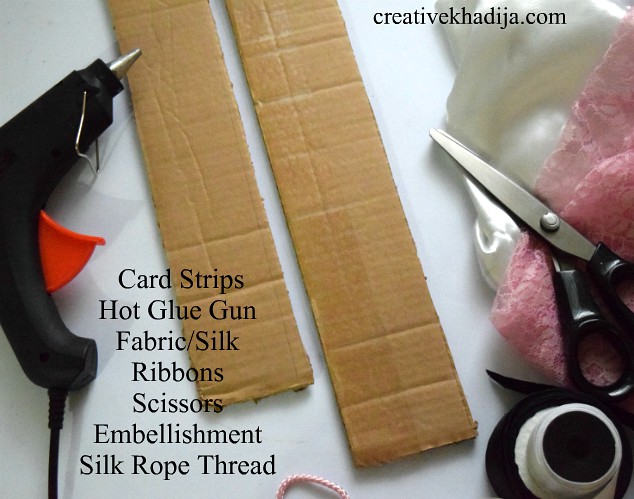 You will need these craft supplies for making this hair accessory organizer:
Card strips for the base of organizer, you can paint it or wrap it with paper too. I am covering it with silk fabric in white color. I planned to cover white silk with pink netting but that was fine without it. If you want more details, you can use netting fabric too.
Hot glue gun, Fabric or netting, Ribbons (wide & thin both), Scissors, Plastic flowers for embellishment, Silk rope thread for hanging.
How To Make: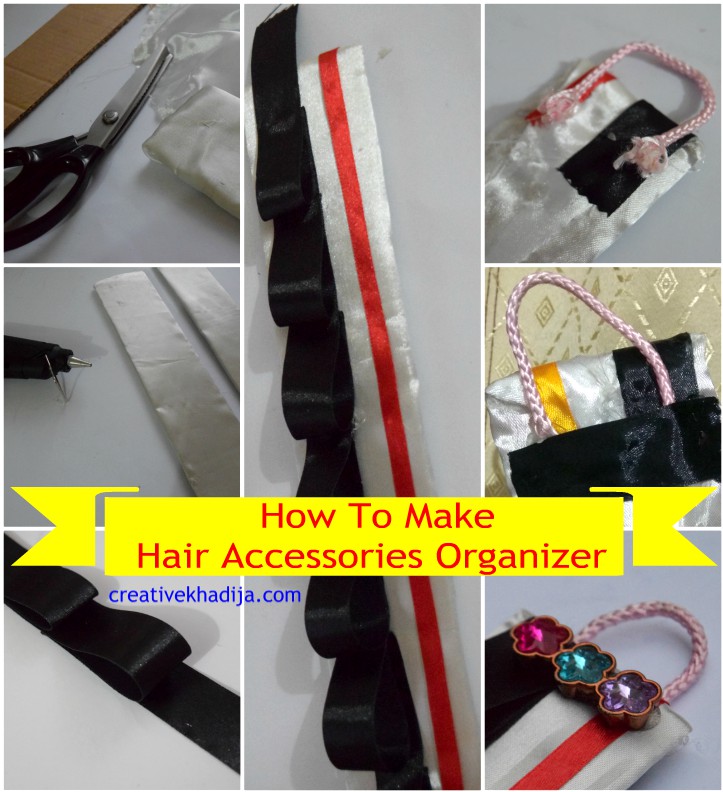 Here it is a detailed photo collage of how to make this organizer for clearing hair accessories clutter of girls. Follow the steps now:
First cut the silk fabric and paste it on card strips to cover them nicely. Make ribbon strip loops without cutting them apart. With the help of hot glue gun, paste both ribbons on the silk covered board. Attach the hanging loop on the back side of it. I covered the ribbons end with a ribbon patch. On the front side, I paste some rhinestones plastic flowers.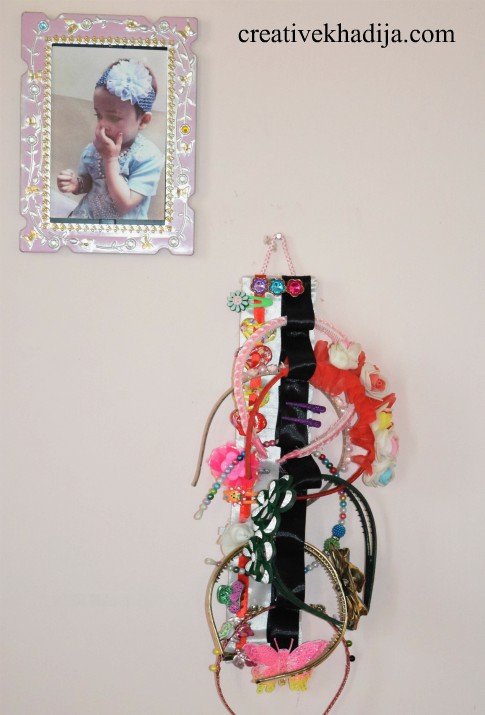 My niece in the picture here. It is the final look of accessory organizer I made. I put regular used accessories on the organizer with the help of my niece. I can see they are very happy now :) That's really satisfying for me to help them de-clutter some mess.

How To Organize Hair Accessories Clutter Of Girls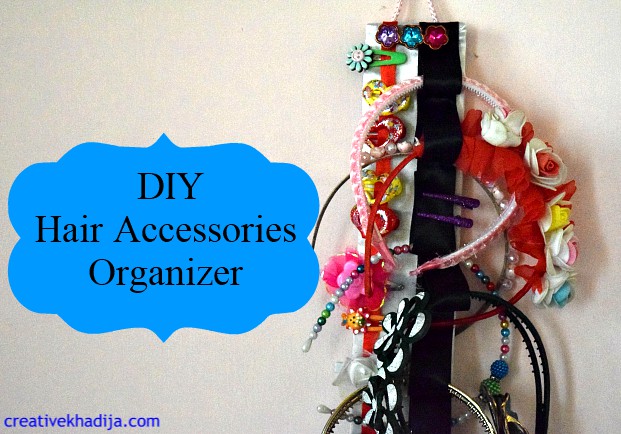 There is plenty of space for hanging hairbands, I put less bands on it just to show you clearly how it looks. You can easily make this accessory hanger within 30 minutes as well. It's an easy storage idea for girls accessories organization.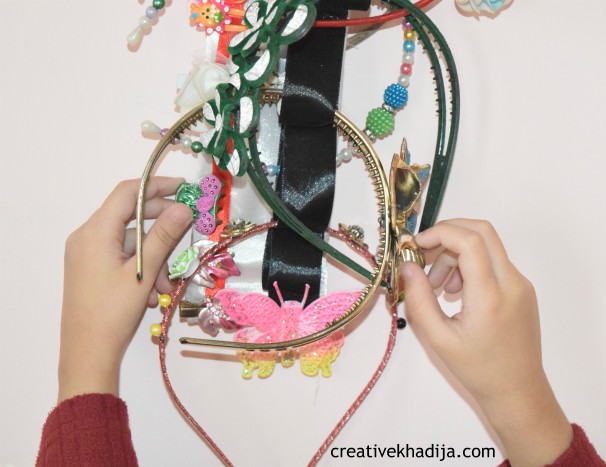 My niece loves hanging her hair accessories on it. In each loop, we can hang more than one hair band.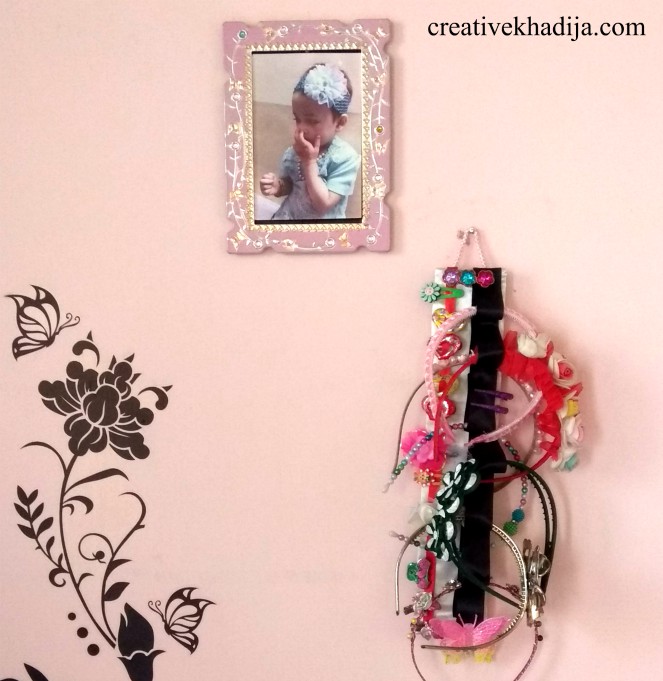 How To Organize Hair Accessories Clutter
If you wear hair bands or if you have little girls who do, you should make it and I am sure you will find it very useful. I am now planning to make one more for my eldest niece.
Now have a look at my other accessories organizers. Some of them are just made out of recycled stuff.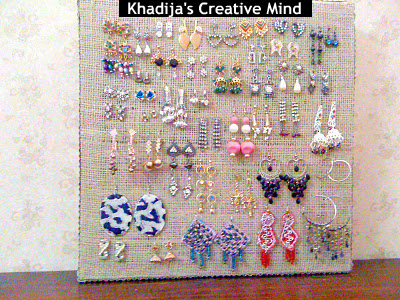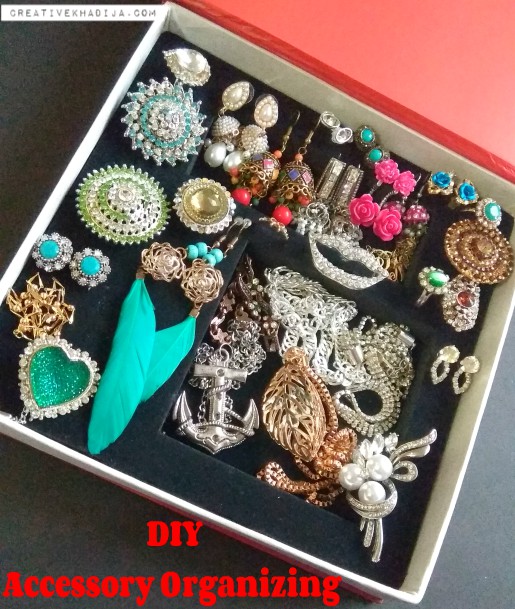 Here are a few organizing hacks and storage solutions for de-cluttering the mess. I hope you will find these ideas useful. Let me know if you have some question regarding the tutorials.

Have a great day!
Thanks.
Khadija