Pakistani Articles
Sweet Samosa Recipe To Try This Ramadan 2020
I am sharing my mother's sweet samosa recipe which you should also try this Ramadan 2020. I hope you will like the unique taste of sweet samosa recipe.
Welcome everyone! I hope your day is going great. It was raining yesterday & I tried something relevant to a rainy day for iftar menu today. So here I am sharing my mother's sweet samosa recipe which you should also try this Ramadan 2020. I hope you will like the unique taste of sweet samosa recipe.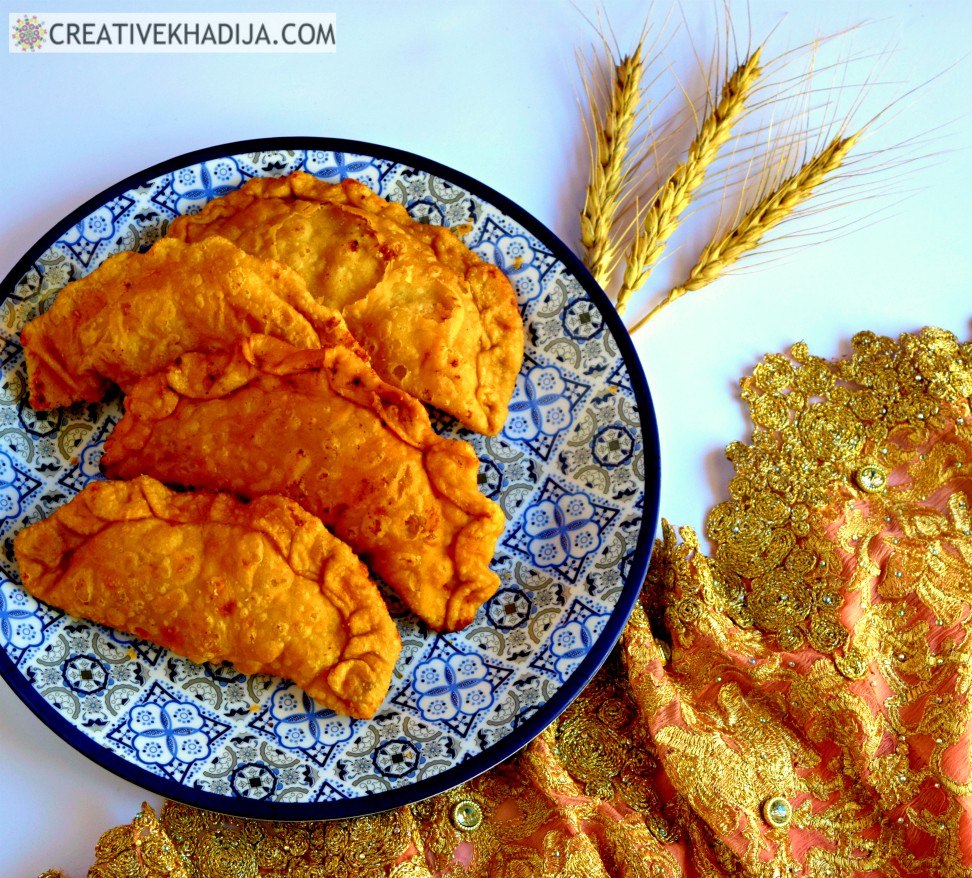 As my mother told, few decades back these sweet samosas were part of sweets delights at weddings. People like to give these sweets away to family & friends for announcement of any good news. Usually about their engagement, nikah, date fixing or the wedding event announcements etc. My great grand mother makes these samosa laddu too delicious as my mother still remembers the good taste of her samosas. In the picture above, I put a decorative shirt just because of giving it a traditional touch.
Sweet Samosa Recipe To Try This Ramadan 2020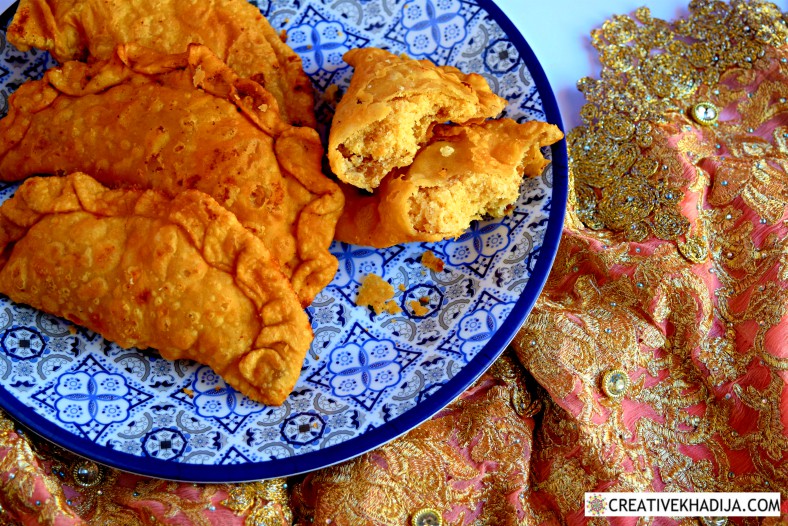 Let's start making these sweet samosas now! Here is the recipe:
Ingredients:
Semolina – 2 cup
Desi Ghee/Oil – 1 cup
Sugar – 1 cup or to taste.
Dry fruits & nuts – 1 cup
Cardamom – 8
For making the samosa wraps :
All purpose flour – 3 cup
Water – 1 cup
Oil – 5 Tbsp
How to make :
Make a firm dough of flour with water & oil. Cover it & Keep it aside until the filling gets ready.
Let's start making the semolina filling now.
In a deep frying pan (karaahi) heat oil & add cardamoms to fry a little. Then add semolina in it & fry until it gets light brown & gives a nice essence. Turn the flame off and put the dry nuts (crushed) in the fried semolina. You can add coconut, almonds, pistachio, kaju & resins as dry nuts.
Ramadan 2020 Recipes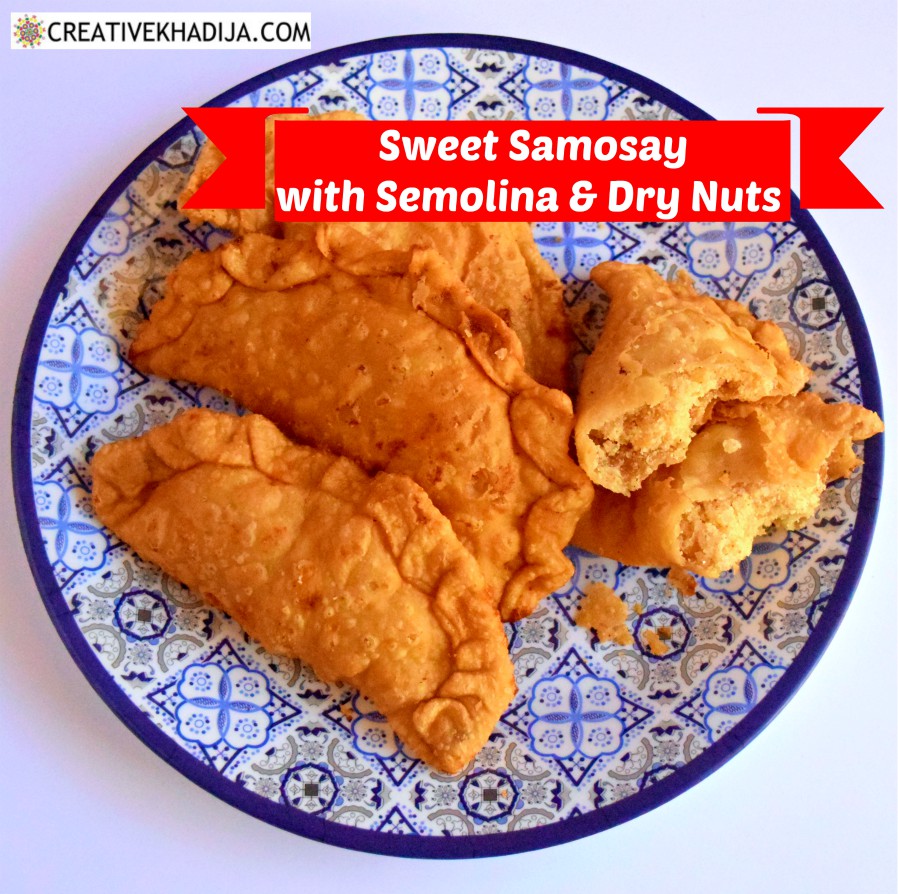 Let this panjeeri kind of mixture come to the room temperature now. Until then you will need to make the dough balls & flatten them thin as tortilla bread with the help of rolling pin.
Take 2 tablespoon of semolina mixture & put it on the middle of flat round piece of tortilla. Wrap it & bind it from sides with your wet finger tips.
Wrap all sweet samosas & then get them ready for frying. In another pan, heat the oil for deep frying these samosas. Carefully put some of these & fry until the color gets brown. Repeat the process & here are these all ready!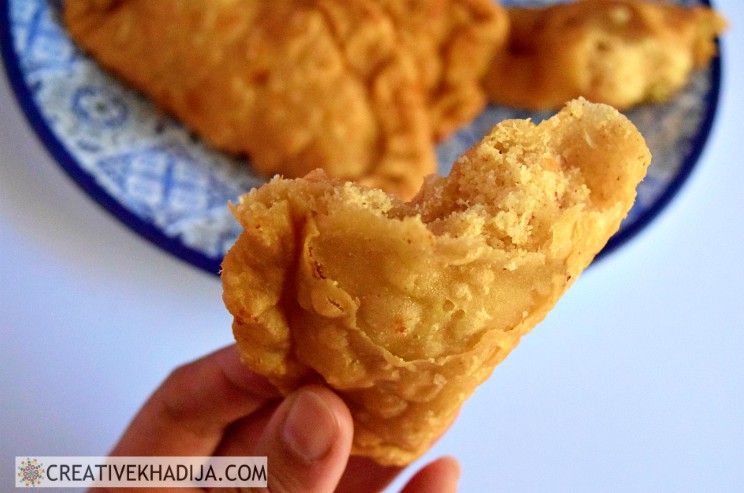 Look how crispy & nicely fried it is. This is one perfect sweet samosa recipe to try this Ramadan 2020. In case the weather is rainy at your end, you must try these! They are super crispy & best combination with regular milk tea or kashmiri green tea. I am sure you will love it. Yesterday I have shared it on my Instagram @creative_mind_khadija
I don't usually like sweets much, but after a long time, I liked some traditional sweets this much. So I thought why not to share with my dear readers of Creative Khadija Blog. I hope these days you all are trying new recipes. Quarantine & Ramadan makes us do it more often I think.
I hope you all are taking safety precautions strictly & staying at home as much as possible. Make your Ramadan more blissful this year as we don't have excuses about time & work load. We have plenty of time this year to improve ourselves as well as our spiritual connectivity with Almighty!
I hope you liked my today's Sweet Samosa Recipe. I have already shared two recipes recently on my blog, you can check these here & here for trying during Ramadan 2020.
Have a great day!
Khadija