COVID19 & Quarantine
7 Tips for working from home in Quarantine
This pandemic has made everyone globally restricted to one place. We need to amp up our home into an office. Today, I am sharing 7 tips for working from home in quarantine situation.
The current crisis in the world aka Coronavirus Pandemic has forced countries to go for lockdown state. Considering this, many offices around the world are implementing work from home policy. We need these tips for the effectiveness to acquire the productivity we are looking for. Now this pandemic has made everyone globally restricted to one place. Trust me we need to amp up our home into an office. Here in this article, I will be sharing 7 tips for working from home in quarantine situation.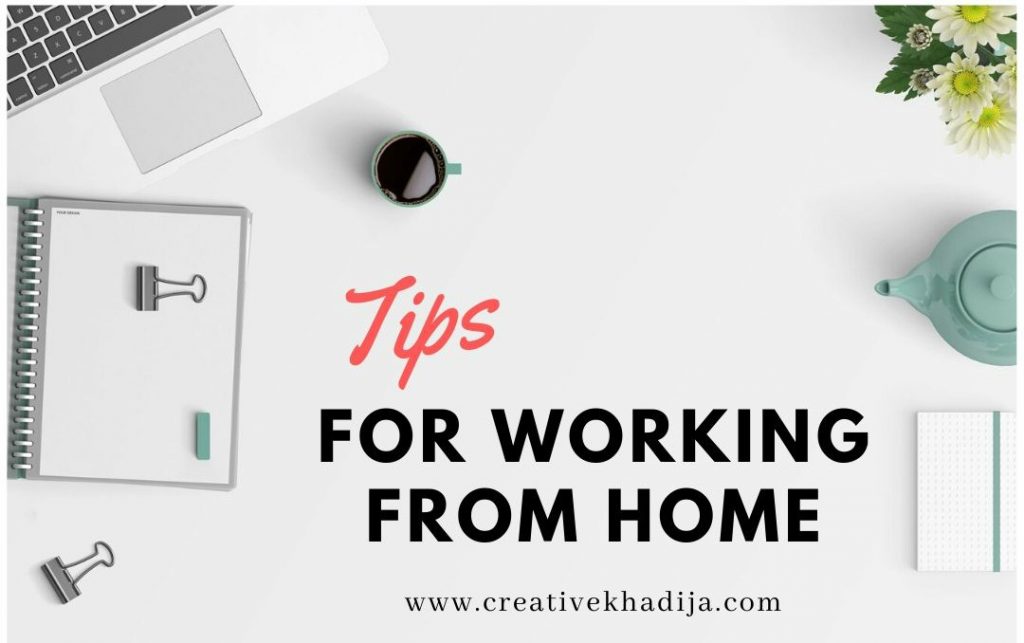 In usual days, we all are willing to give anything to have the comfort of completing work from our home and our couch. Trust me; this task has its own downside too. It may possibly be a great break from working in an office like machines and following deadlines, but this on-going situation to work from our comfort can become stressful. If you feel like you are in need of some support for your mental health during this unprecedented time, reach out to BetterHelp's licensed professionals today.
7 Tips for working from home in Quarantine
Honestly, it will be difficult for most of us to manage home chores and office work because the schools have been closed and everybody is at home. It will be a big hustle to balance everything and maintain the accord of the task. For those who work side by side with their teammates, adjusting to self-isolation working mode can get challenging.
The big questions arise on how to manage office work and housework side by side? With the presence of every family member at home, getting a grip on concentration will be harder. This article will discuss all those tips which you need to maintain the equilibrium between the both.
These productivity tips aren't just for the quarantine but these will also keep you potent during Ramadan 2020 as well.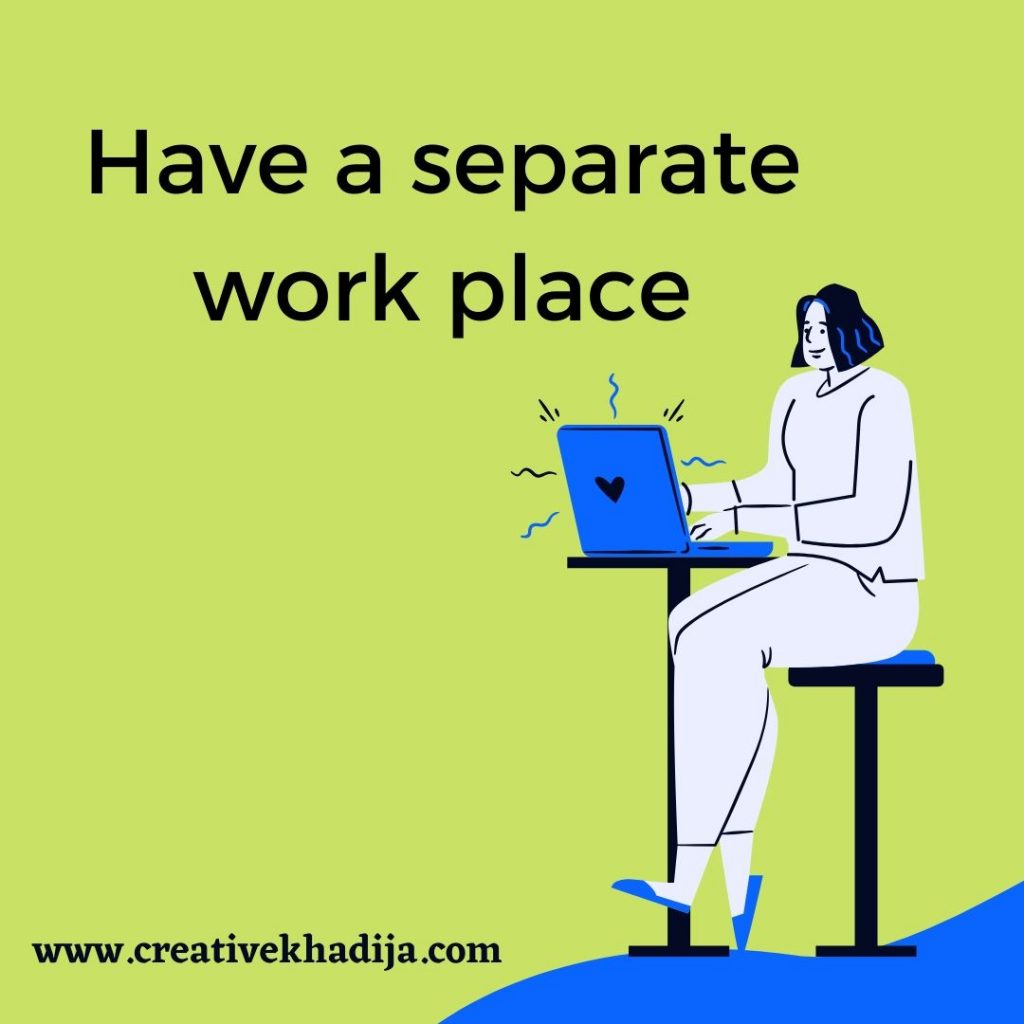 Have a separate work place:
Who wouldn't want to work from the comfort of their bed and tugged inside a duvet. As pleasing as it sounds, but this setting could be indolent. It is compulsory to have space which is quiet and from where you can easily give your full concentration. If you don't have a separate room then you can utilize your dining area or drawing-room. Not only this will help you feel like you're in the actual office, but it will maintain your body postures too.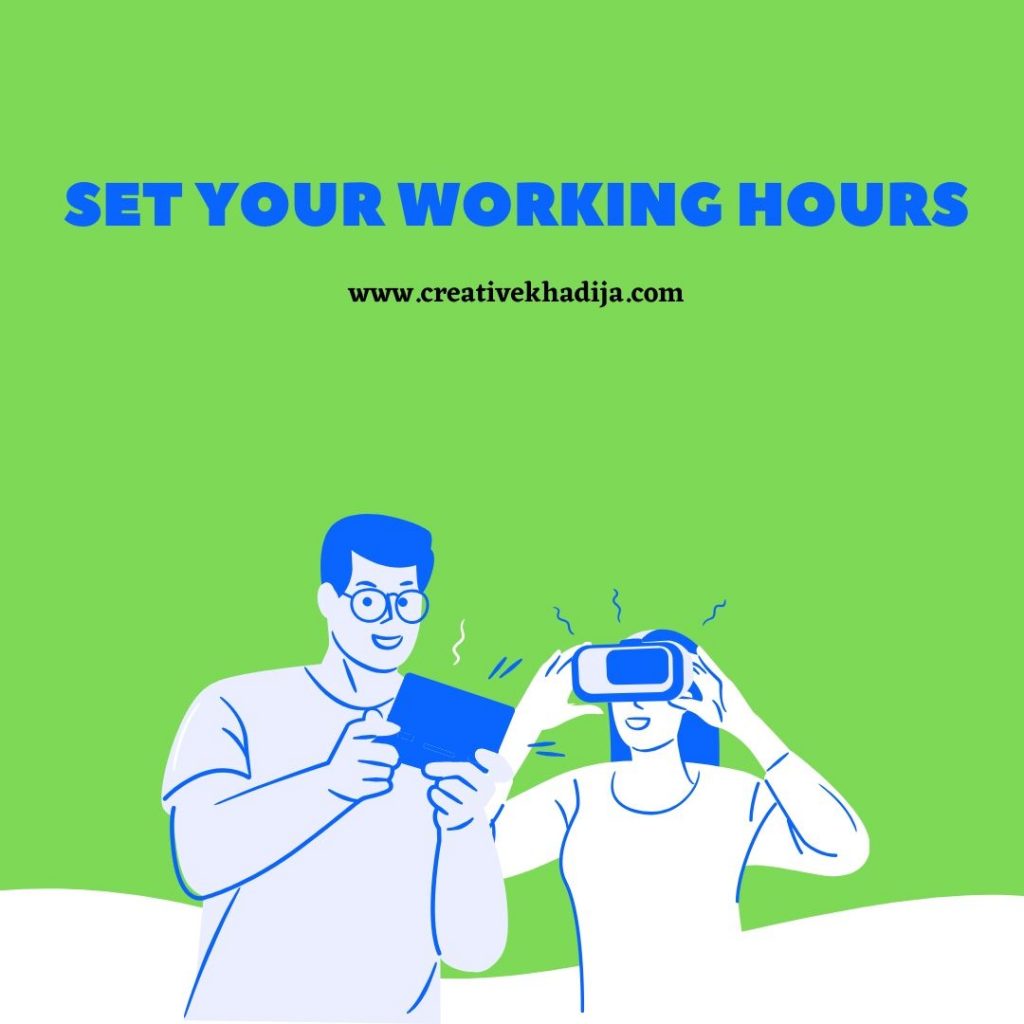 Set your working hours:
Now that you have your office space, it's time to allocate suitable working hours for you. Working from home doesn't mean you have to work 24/7. This applies to your both designated office hours and house chores. Divide each of your tasks smartly so that nothing overlaps. Usually, I prefer to work in the morning so that I have a whole day to myself. Believe it or not, but working in early hours actually makes you productive and you can finish your to-do-list with full concentration. Keep a tab on your tasks and time so that you don't overwork yourself.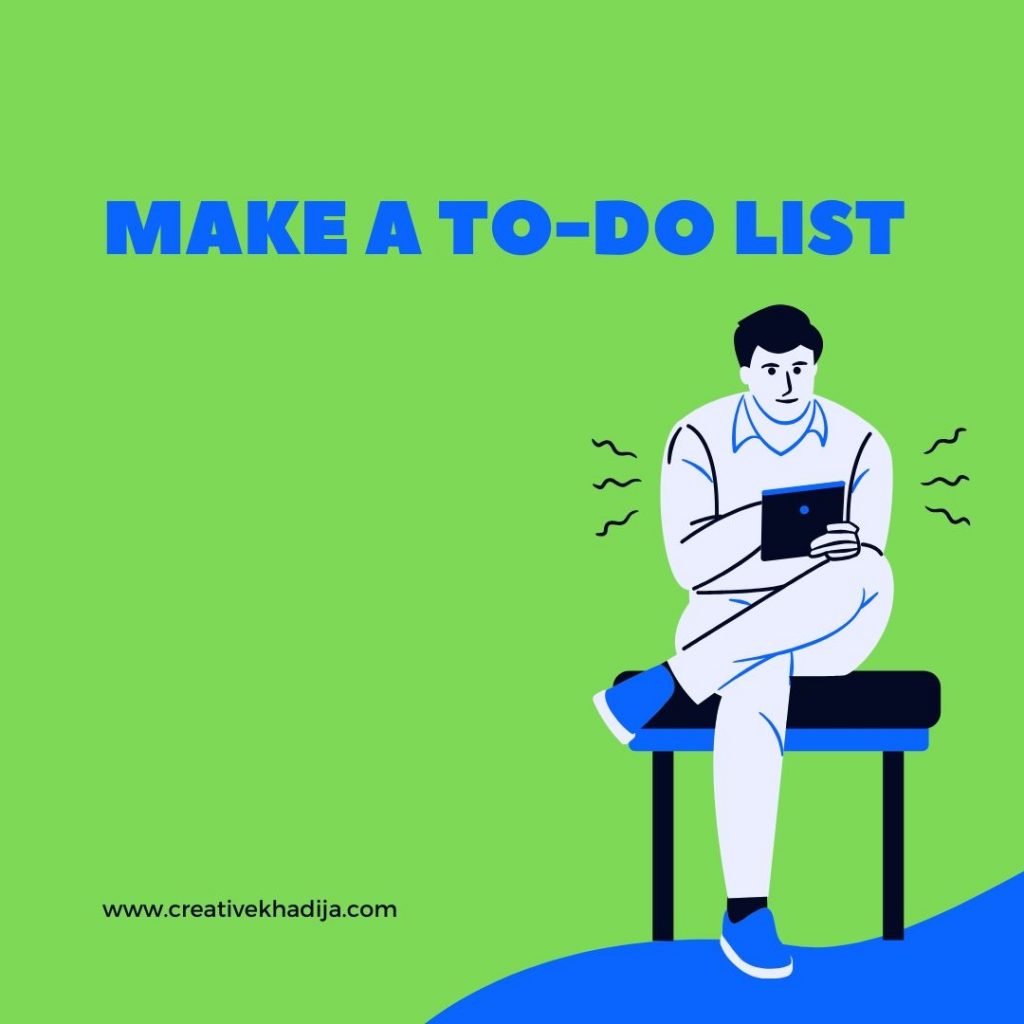 Make a to-do list:
Whether you are doing tasks from your place or in your office, making a list is extremely important. Once you jot down your work accordingly, it will be easier for you to balance every task. With all the commotion around, it's easy to lose sight of the tasks which demand your priorities. That's where to-do-list comes to rescue. Set a certain time limit to each task, once you get done with it, cross it from the list. At the end of your workday, you will feel both rewarded and effectual. This tip is indeed one of the most useful one among all 7 Tips for working from home.
Get dressed properly:
Honestly working from home sounds like a perfect excuse to wear your pajamas all day. Unfortunately, this attire can make you feel lazy and makes you watch Netflix instead. A work from home outfit can be comfortable yet formal too, you just need to put little effort. As it is said that getting dressed brings more productivity in you and I couldn't agree more. You can always wear the outfit in which you feel comfortable, confident, and of course more productive. Remember, changing your outfit from leisure to work can totally change your dynamic.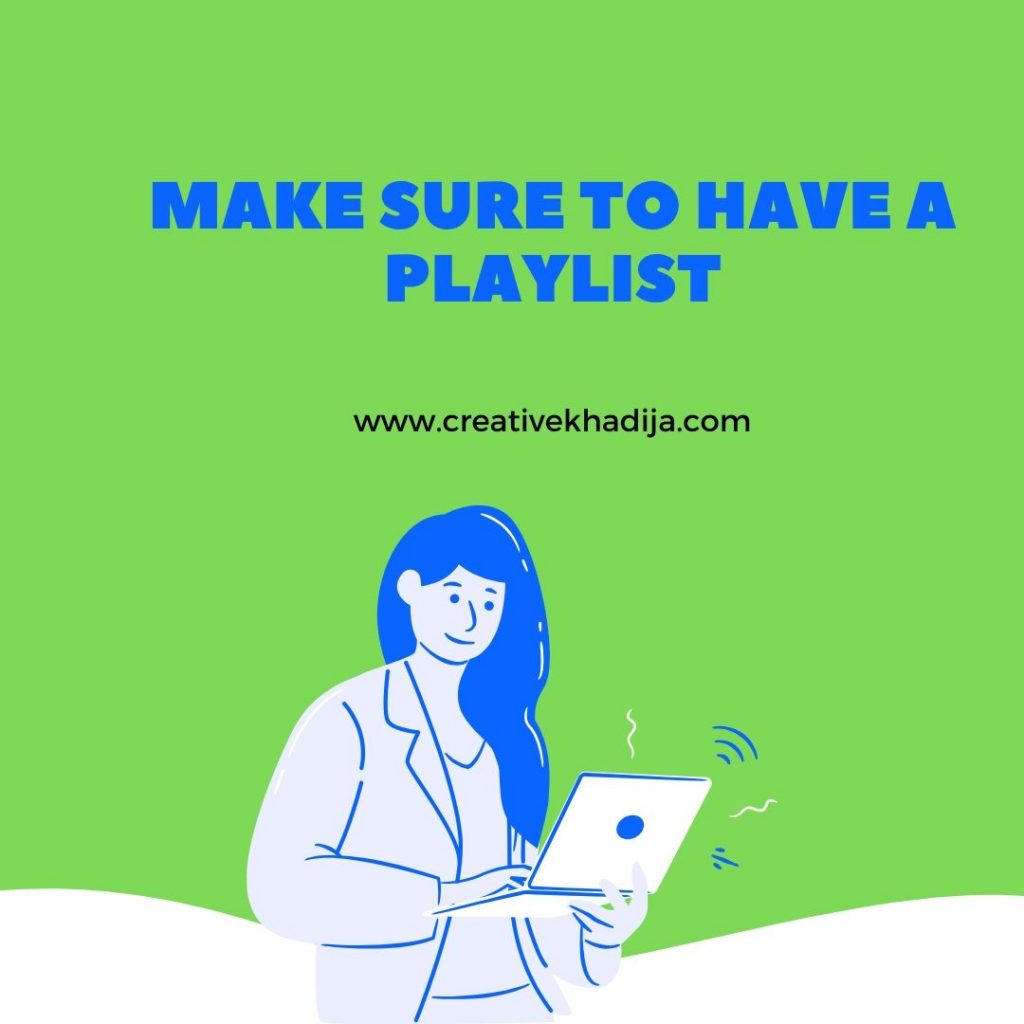 Make sure to have a playlist:
Generally speaking, even when we are in office, we do need a little distraction from our workload. Considering the work situation might get difficult, it's always a fun idea to play some music in the background. I usually put ambient music of rain and fireplace because that really makes me feel calm and more focused on the task.
Take short breaks or have lunch:
You must have been thinking that during this whole article how I have more focused on being productive and now talking about the break. It may sound very leisure to have our office in our home. Let's just be honest it gets tiring as well. Staying in one place, working and no talking would get a little extra. It goes like you're working from home without any distractions and end up finishing more tasks. This means overburdening yourself and that can kill your productivity. According to research, taking short breaks for lunch and coffee may increase your productivity and creativity level as it refreshes your mind.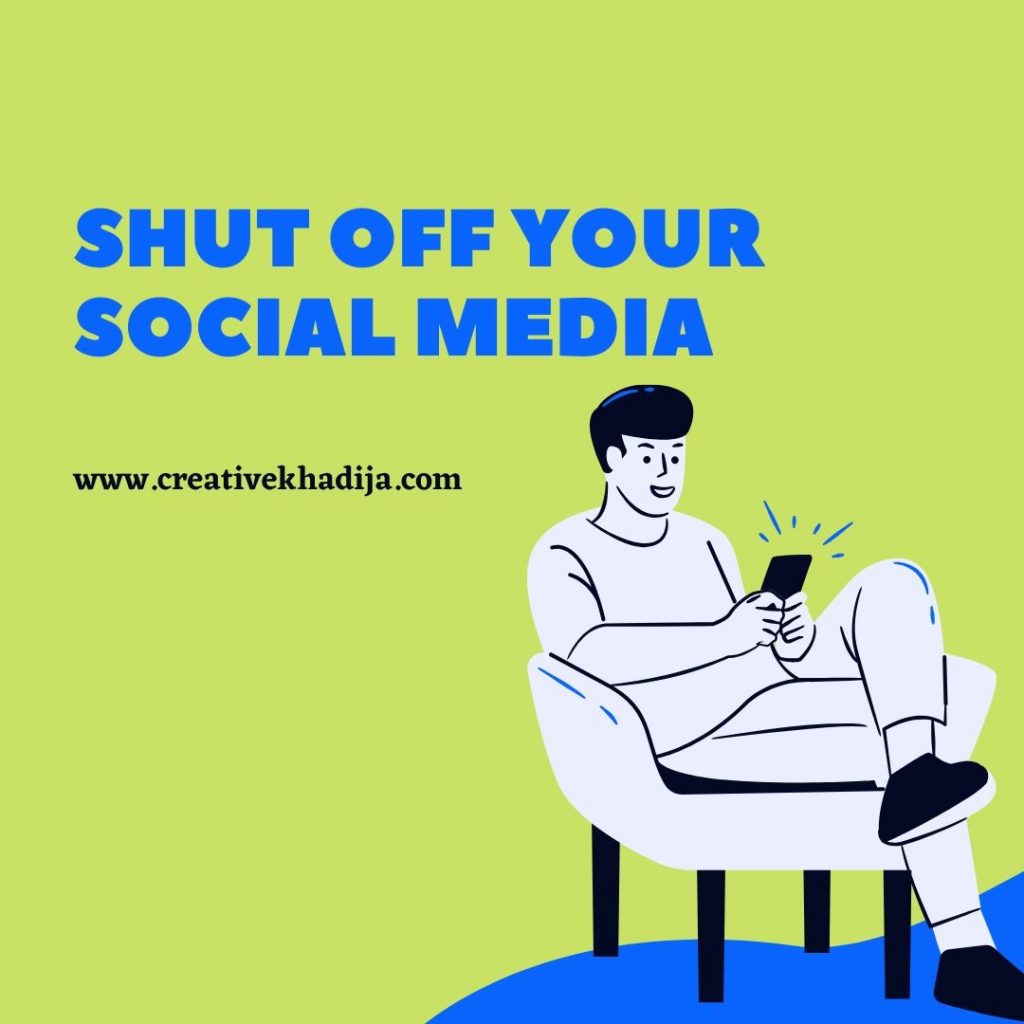 Shut off your social media:
I am more rigid when it comes to this point. Truly, social media applications can be the biggest distraction in your productivity and creativity. You take an off for a few minutes and those minutes can easily turn into hours. If you think you have the strongest will power to ignore the beep-beep of twitter, it's great. But all those like me; we need to log out because we could easily get abstracted from our work. I am not saying to entirely cut it off because being a content creator it's a big loss. What I am saying is, one must minimize the extra use which could divert your mind completely from the task.
During this crucial time when people are looking around for positive things, I found this idea to work from our vicinity of home is a blessing. Not only we get to spend time with our family but we also got a break from monotonous routine.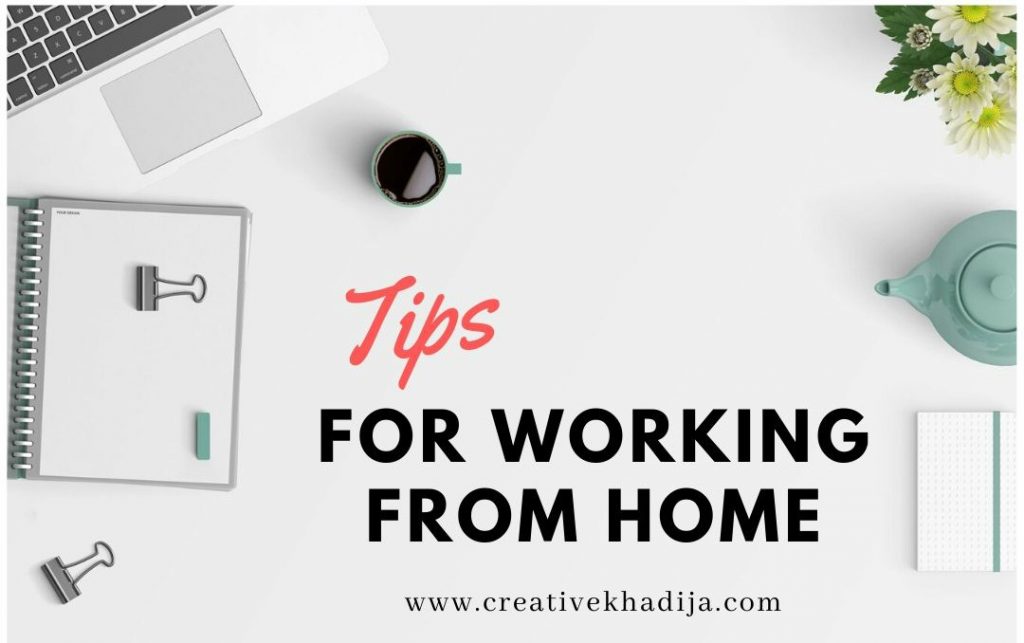 At first, it might be a little difficult to adjust to this routine. But as Ramadan 2020 is here, these 7 tips for working from home will be very helpful to you.
So, sit back and enjoy your flexible but productive working hours in quarantine. I hope you will find all these tips useful & it will definitely increase your productivity at work. Stay healthy and safe everyone. Have a great day!
Khadija
Disclaimer – This post may contain collaborative links. Thank you for your support.