I have a heap of artificial jewelry but protecting their metal color from getting fade and saving the beads/rhinestones from falling is not an easy job sometimes. I notice a few of beads were messed up together.. so I pack all those jewelry sets and earrings/rings etc in separate plastic packets, so they can be saved from any mess.. well I keep all these at a safe place in a tin box.. its a fun Reuse & upcycling as well..
Jewelry Organizer Box Decoupage
I decoupage it with foil sheet & its having a new look totally!
You will need to have a Box, piece of thin foil sheet (which is usually used in covering baking tray).. scissor & glue..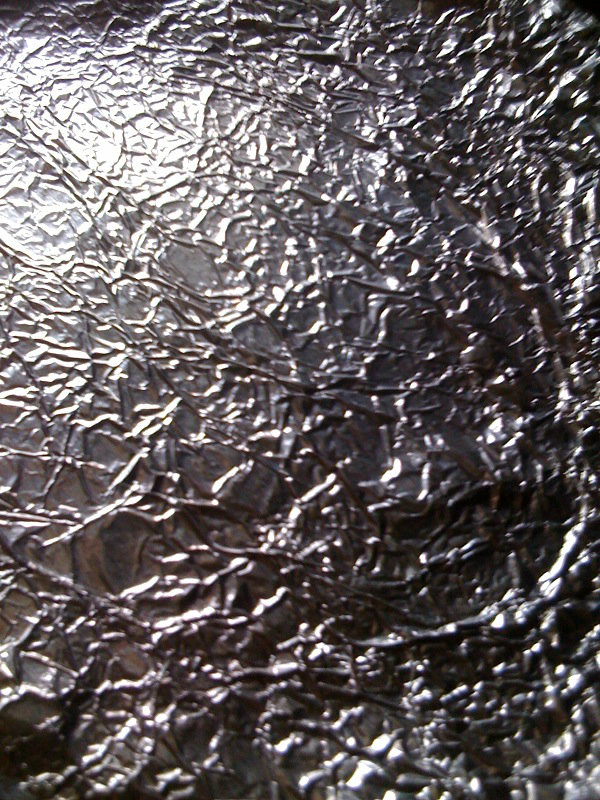 First I made a texture of crush over at plain foil sheet, see how I did it..
Carefully make it round & press a little, then more carefully open it. if you will be opening quickly, you will may be torn it.. then place it over the box lid & cut along according to its size. I left a little space because the red color combination was not bad with silver. then glue the box lid & paste the sheet carefully.
the other strips for pasting at sides of the box.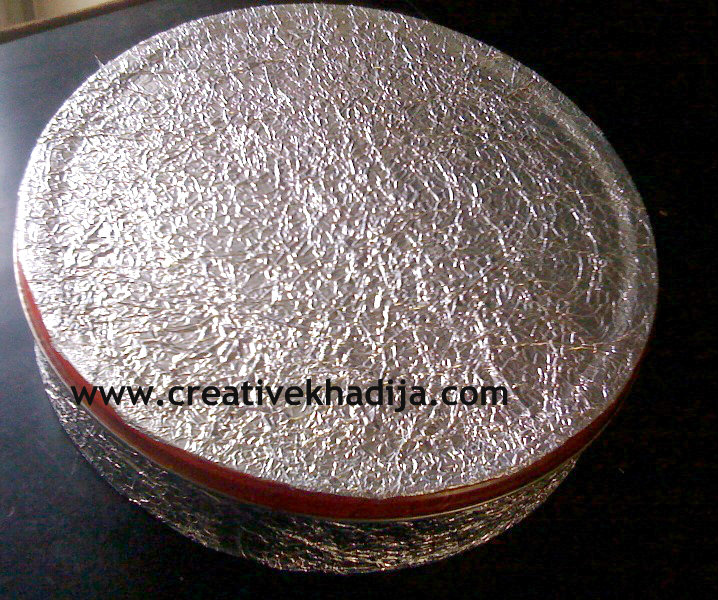 Let it dry & its DONE..
See how I packed all in small transparent packets..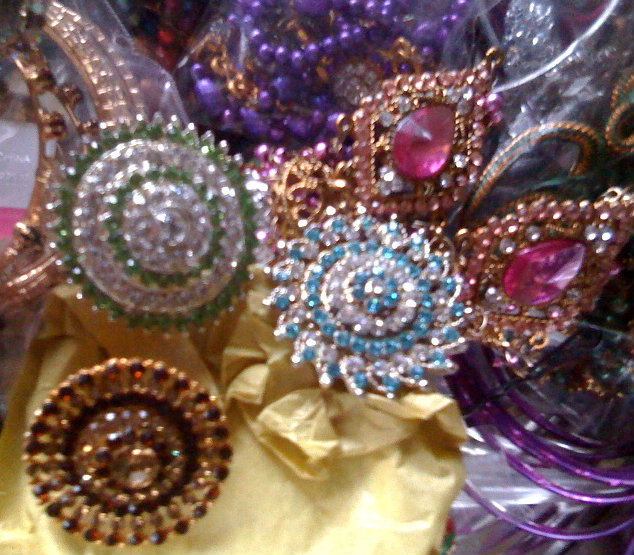 These are a few big rings with stones..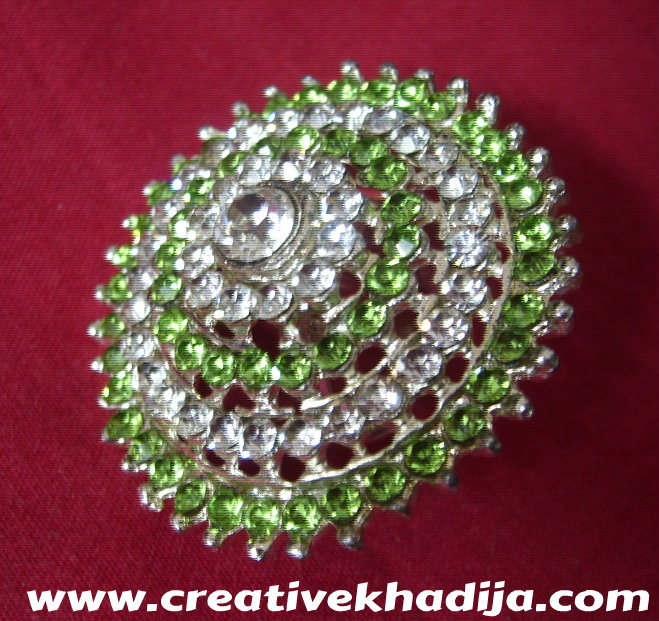 And this ring is gifted by my 5 years old cousin.. he was with his mother while she was shopping & there he request her to bought it for me because he saw me wearing big sized rings. so sweet of my little baby cousin.. I think kids can only enjoy toys shopping for themselves but it seems sweet that  rings at shop reminds him about Me.. aww.. lovely!
Oh yeah..if you think the box is a bit simple, you can give me ideas on how I can embellish its lid..
Thank you, Have a Nice day!