DIY
How To Decorate Tin Box With Dough Flowers Embellishment
Hey Everyone, Are you ready to see my another dough craft & embellishment? Few days back I've shared already a bottle decoration idea with handmade dough flowers. So here today again I am going to reveal Part Two of that post. In this blog post you will see How To Decorate Tin Box With Dough Flowers Embellishment. I hope you will enjoy this idea as well. It's super dooper easy & fun idea. Have a look please.
How To Decorate Tin Box With Dough Flowers Embellishment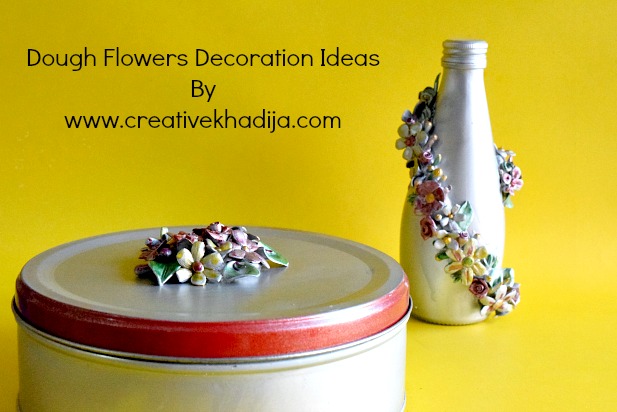 Look at this tin box now. It was a sweets box which I've decorated & transformed into a pretty organizer for jewelry or any other stuff to save inside.
I have shared the dough making in my previous post, You can make a lot of flowers & save them when they are dry. Later you can use these flowers for any kind of decoration or embellishment.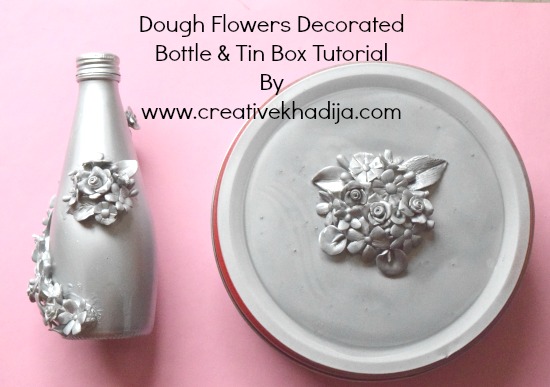 Let's see how I decorate it step by step. I think it looks fine as grey silver plain color too. But I painted flowers with multi color glass paints.
You will need to have :
Tin Box
Dough flowers (dry) & soft dough.
Transparent glue.
Foam or brush applicator.
Spray paint & glass paints.
Process :
Wash & dry tin box well. Paste a piece of dough with glue in the middle of box. If you will paste on sides, Then it might make trouble every time when you will open the box. So it would be better if you will keep it in the middle of box. Glue the soft dough & then fix hard dough flowers on it. Arrange well with fillers, petals & flowers.
Let the embellishment dry for at least 10 hours. Then spray paint with silver. Cover your hands with gloves & the floor as well with any newspaper.
Tin box lid & container outside, Spray paint all & cover the surface where the product name is written.
I keep the box lid sides in red color & didn't color the sides with spray paint. It's looking fine the way it is. If you want to paint all, It's up to you otherwise.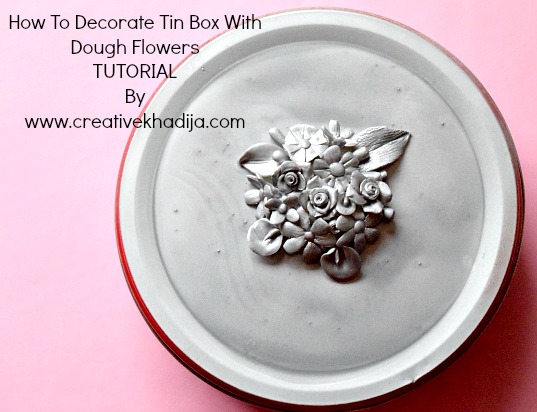 After spray paint, Wait few more hours until it gets complete dry. Then use glass paints to color flowers & embellishment.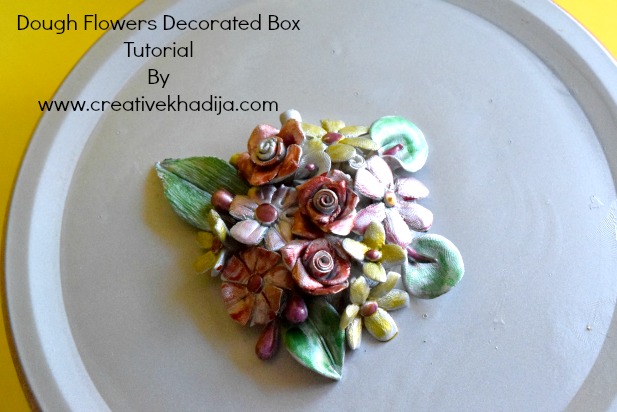 This is how you it will look after spray paint & glass paint done. Isn't it looking cute?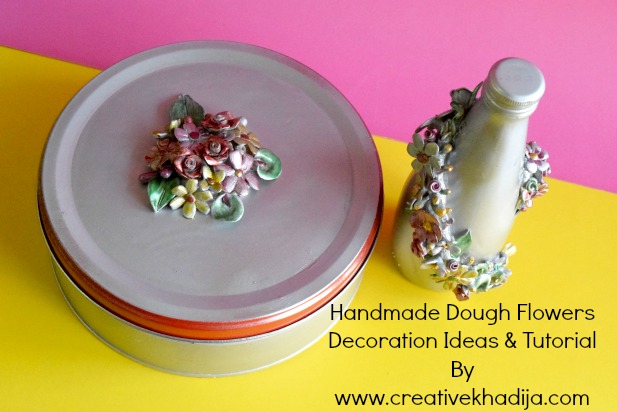 This pair is looking well together. I haven't yet planned what I am going to fill in both. Bottle is looking okay the way it is. But may be I will make some flowers for this.
This box is good for jewelry I guess but as I already have a similar box for my jewelry so it would be better if I give it away to any of my friend or cousin who want to organize her jewelry!!
You can see my other two jewelry boxes which I have designed with dough flowers & foil sheet.
Tutorial – Jewelry Organizer Box with Foil Sheet
TUTORIAL – Tin Box With collage & Dough Flowers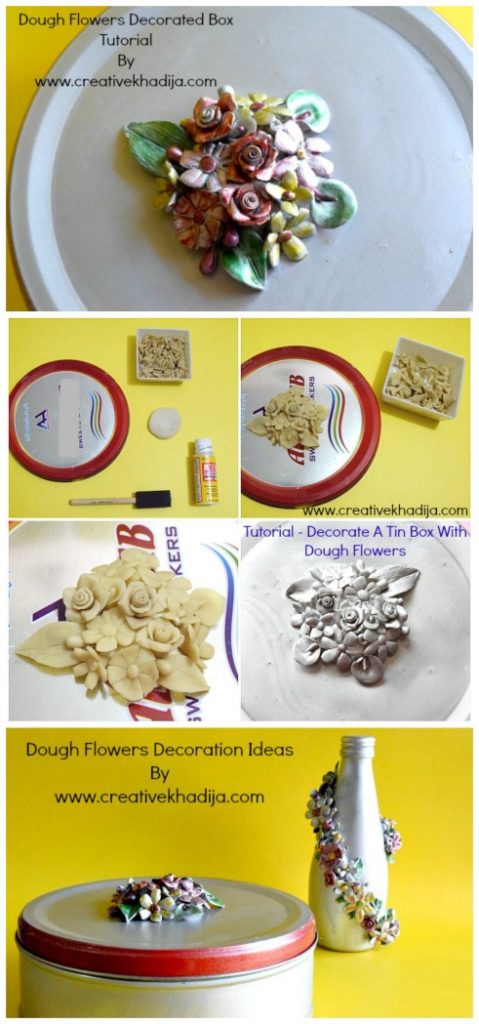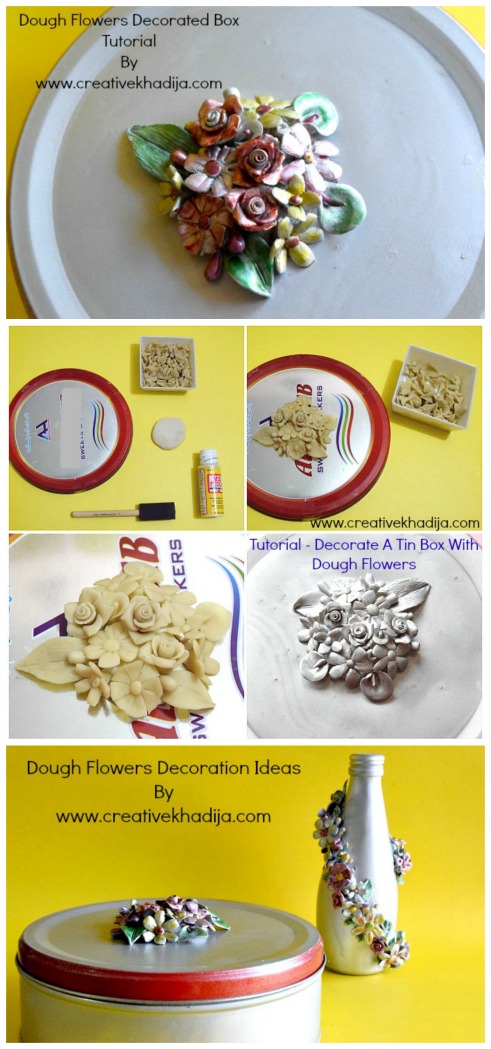 Here I am sharing a collage image for posting on social media networks, Please feel free to pin this image & share on your social media. I hope you will enjoy these dough crafts & their making. Let me know if any idea or suggestion in your mind. I hope you will find this idea interesting!
You can again check recipe of homemade dough & flowers.
Have a great weekend everyone!
Thanks
Khadija.