Kids love crafting & creating for holidays season. Do you like crafting with your kids? I know some moms who think crafting with kids is a mess, But on the other hand some moms consider crafting with kids is the best solution for keeping your naughty kids calm in a creative way! Fall is knocking our doors, Halloween is just around the corner. Are your kids planning something related Fall Decore or Halloween crafting or not? I am going to share some interesting Halloween crafts ideas which you can enjoy crafting with your kids. I bet kids will like these fun Halloween easy craft ideas. Have a look at some easy ideas.
Fall and Halloween Crafts for Kids
Halloween Crafts for Kids
Learn how to make this Yarn Ghost Garland Tutorial
Kids would love to try these paper cups Monster Garland DIY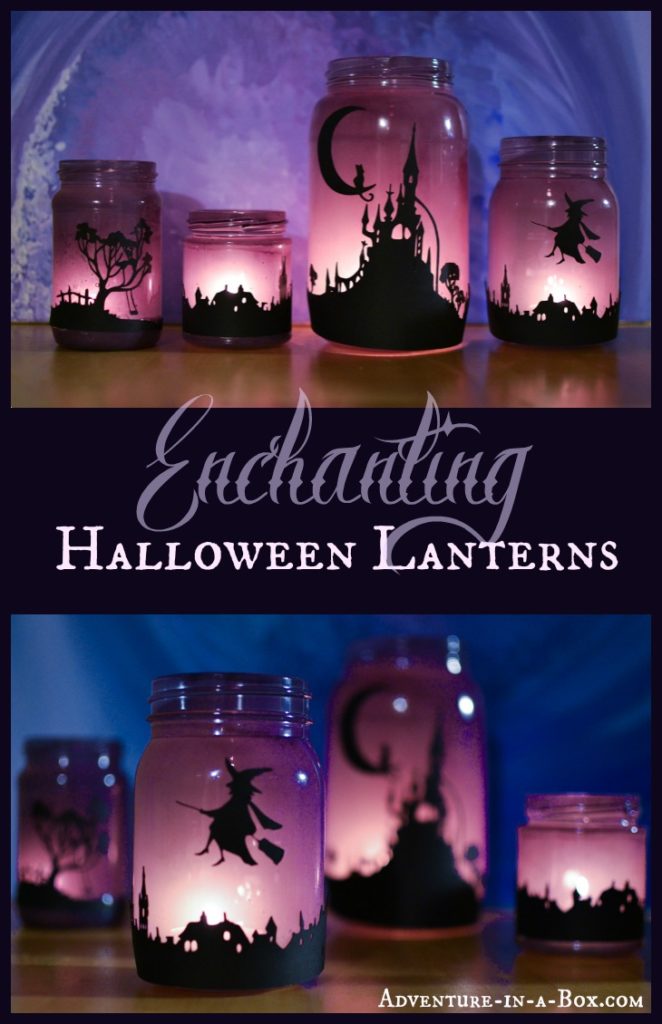 These super Enchanting Halloween Lanterns are perfect to make with your kids.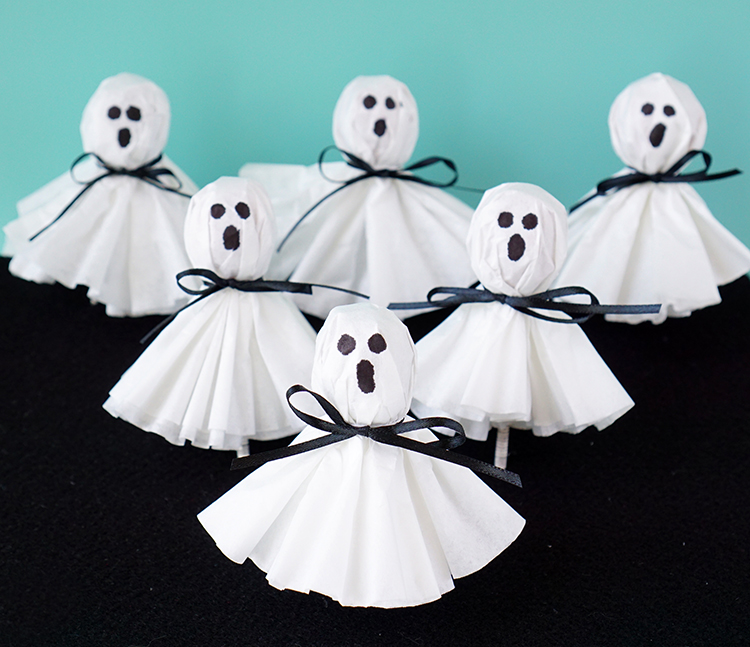 These cute Coffee Filter Ghost Lolipops your kids can make on their own.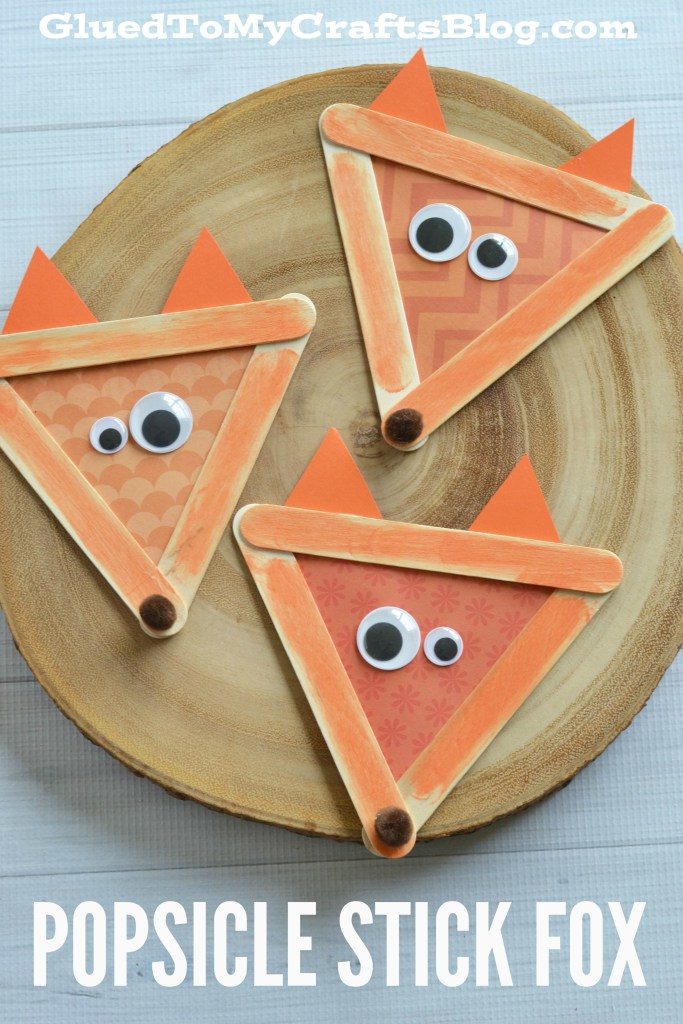 These super easy to make Popsicle Stick Fox.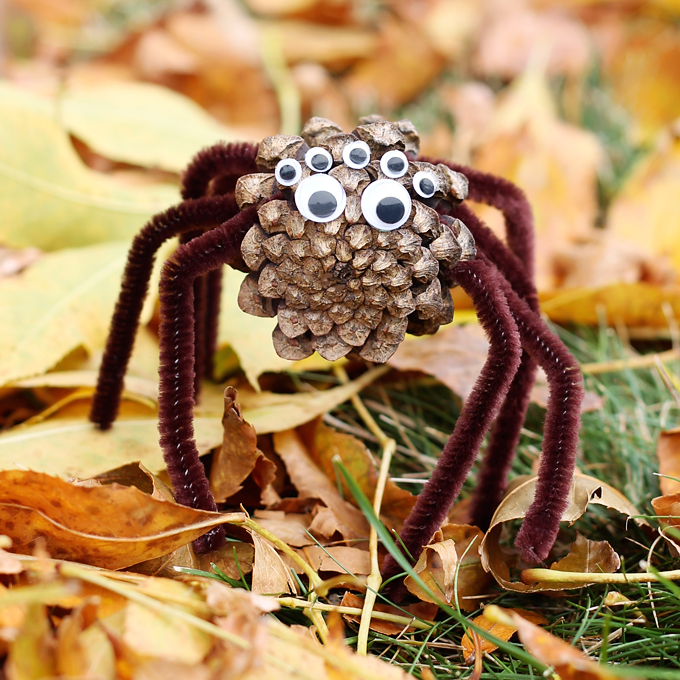 These googly monster eyes are adorable, See how to make this Pinecone Spiders.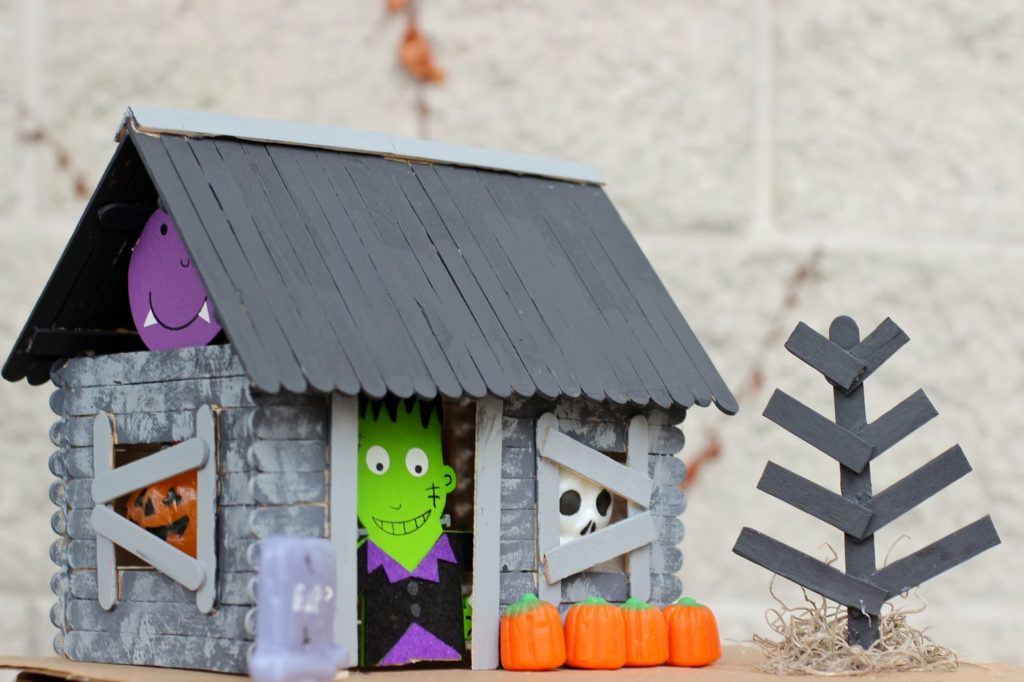 Perfect for making with your kids, Super cute Popsicle Stick Haunted House making.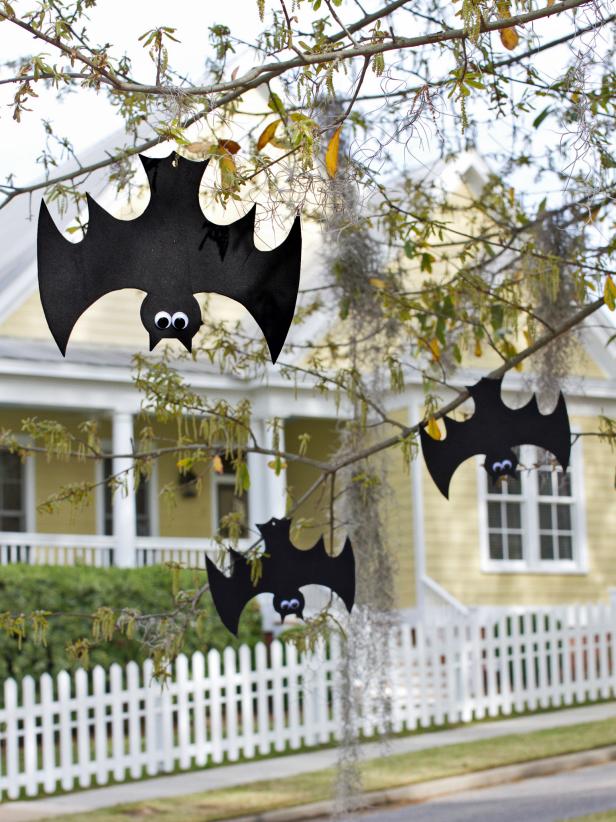 Easy to make Hanging Foam Bats you would love making these with your kids.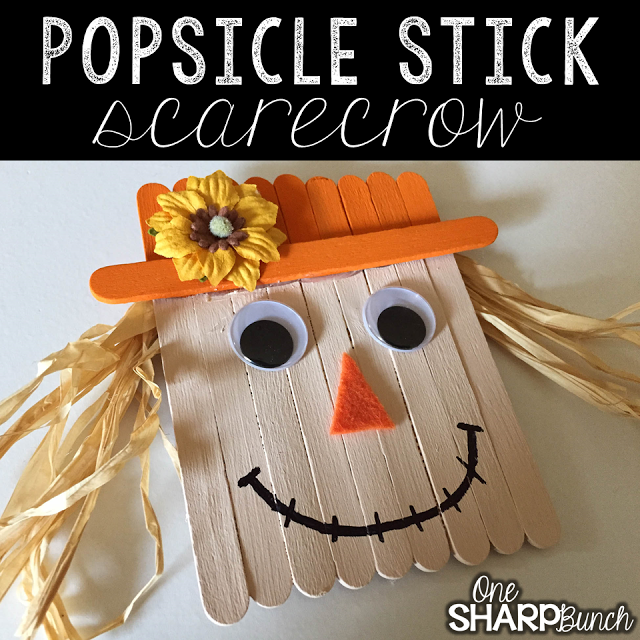 Smiling Popsicle Stick Scarecrow craft for kids.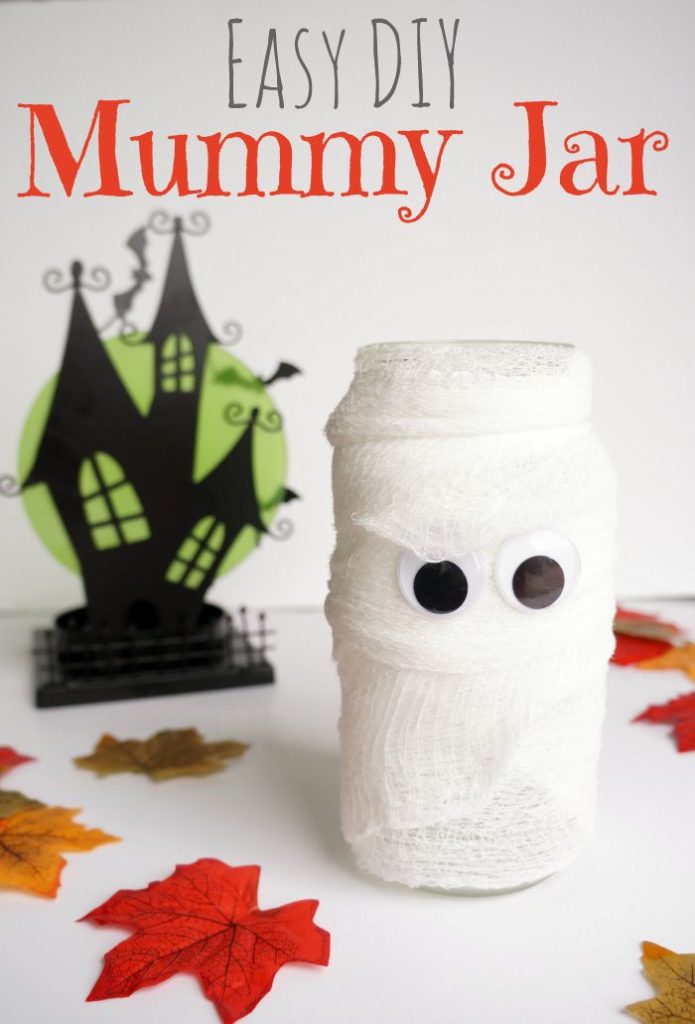 Easy Peasy Mummy Jar Lantern kids would love to wrap & make.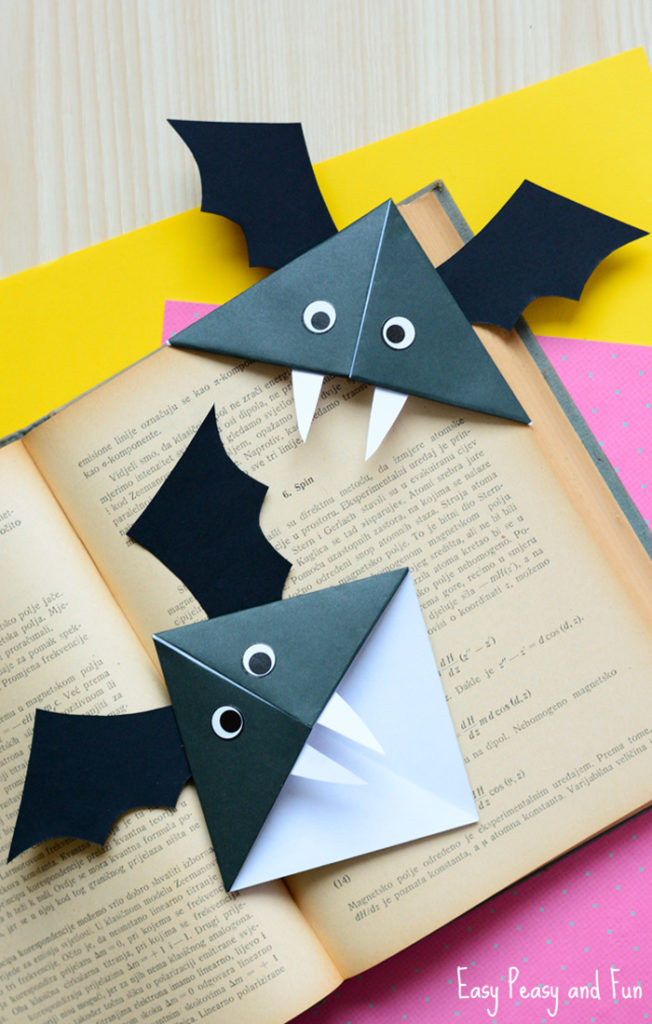 Adorable Bat Corner Bookmarks your kids can make for their books.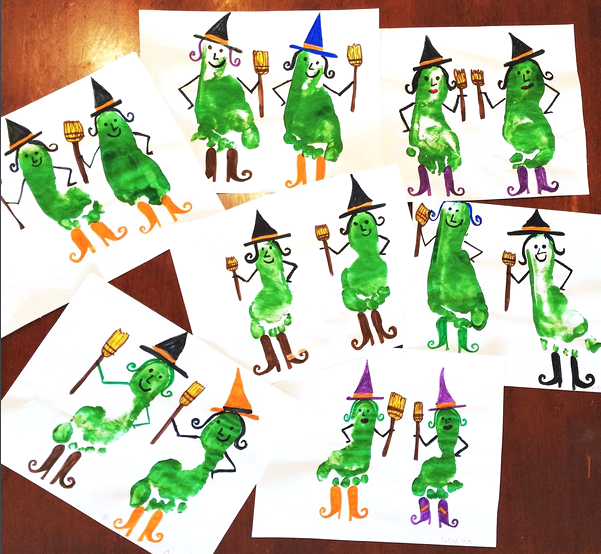 These Footprint Witches paintings mommy and child can make together. So cool.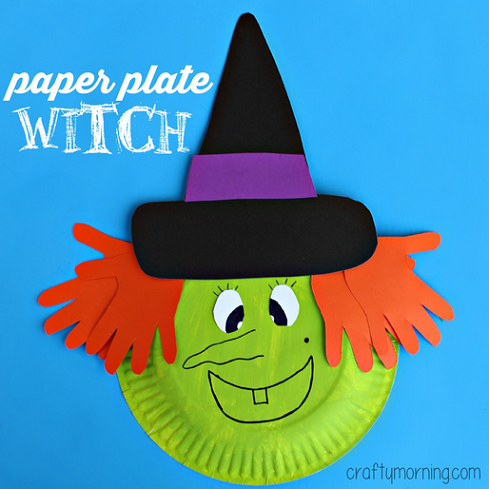 Paper Plate Witch your kid can make for Halloween. How simple & easy way to paper craft something cool.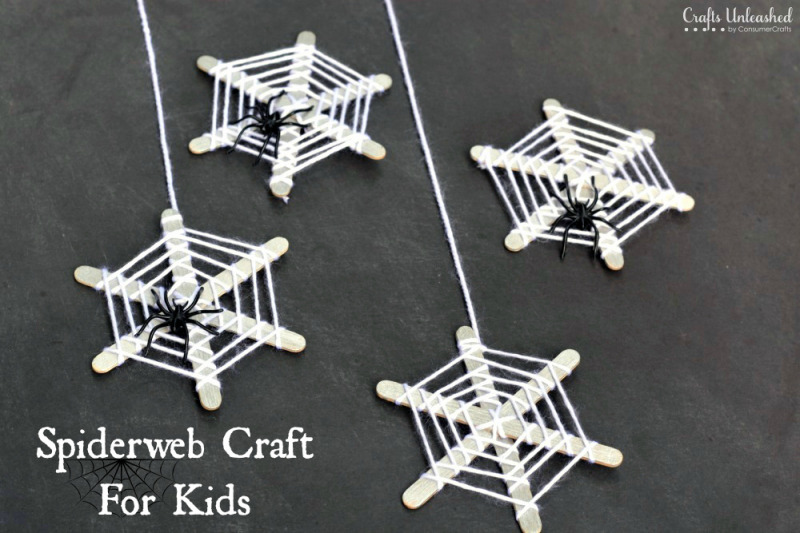 These Spider Webs kid can easily make using Popsicle sticks.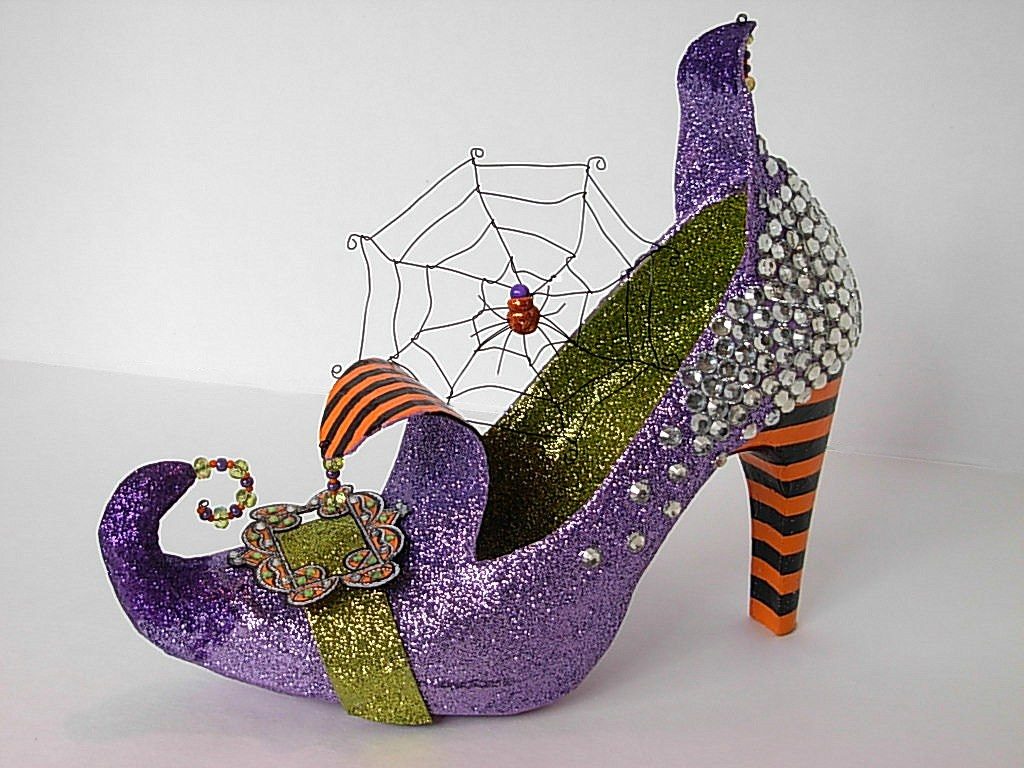 Perfect Witch Shoes making idea, What a fun craft idea for kids.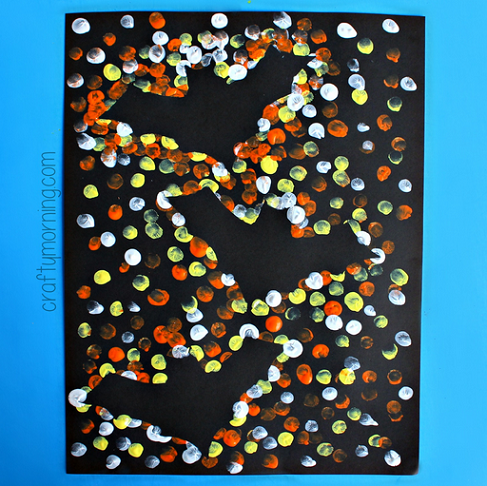 This creative Fingerprint Bat Painting for Halloween. Can you spot the bats here?
Fall Crafts ideas for home decore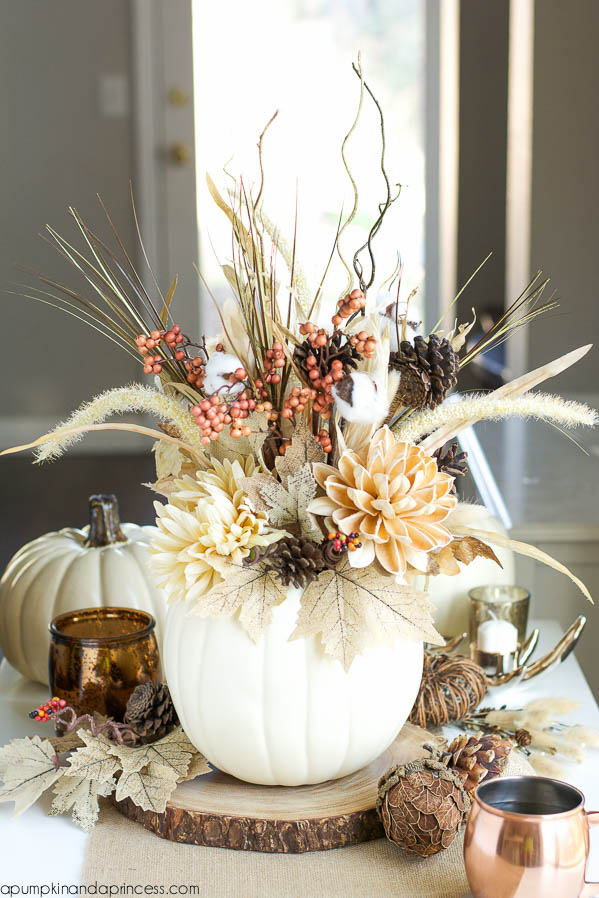 Vintage inspired and creative Pumpkin Flower Vase for a great home decore idea.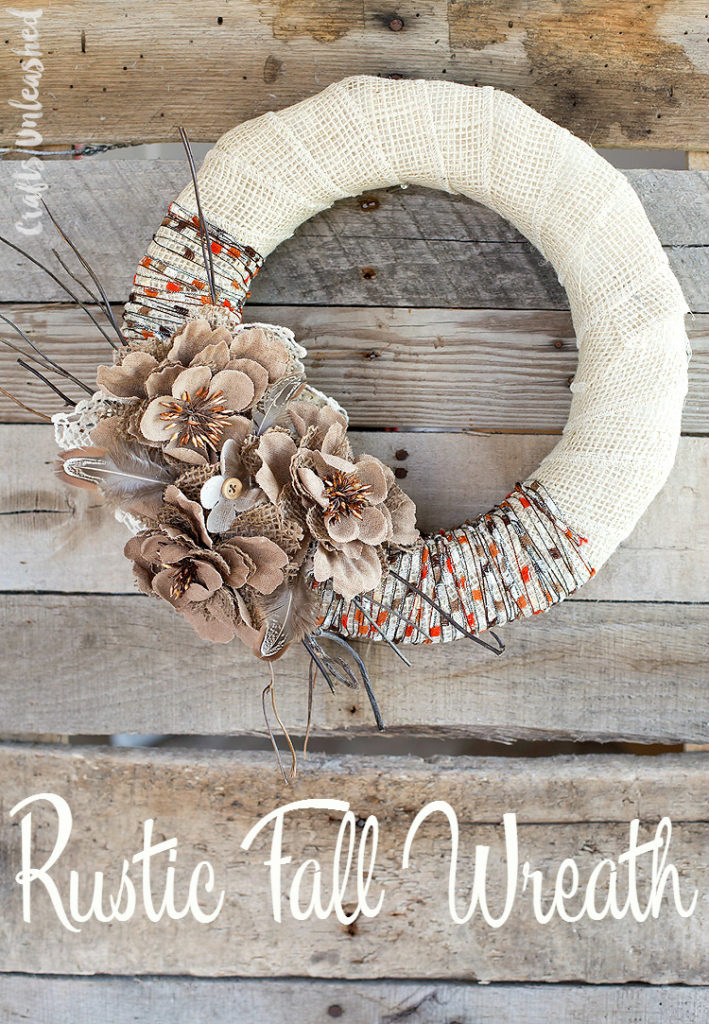 Another beautiful craft, Rustic Fall Wreath your kids will help you creating one & this will be an interesting activity for kids.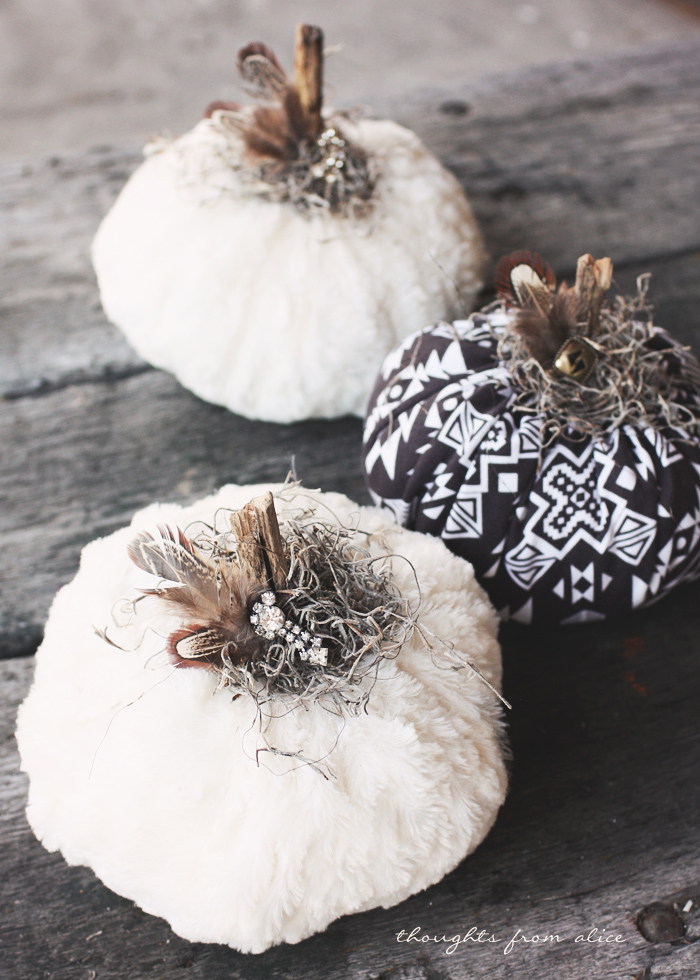 Fluffy Embellished Fabric Pumpkins for Fall, you can help your kid in making. They look so cute!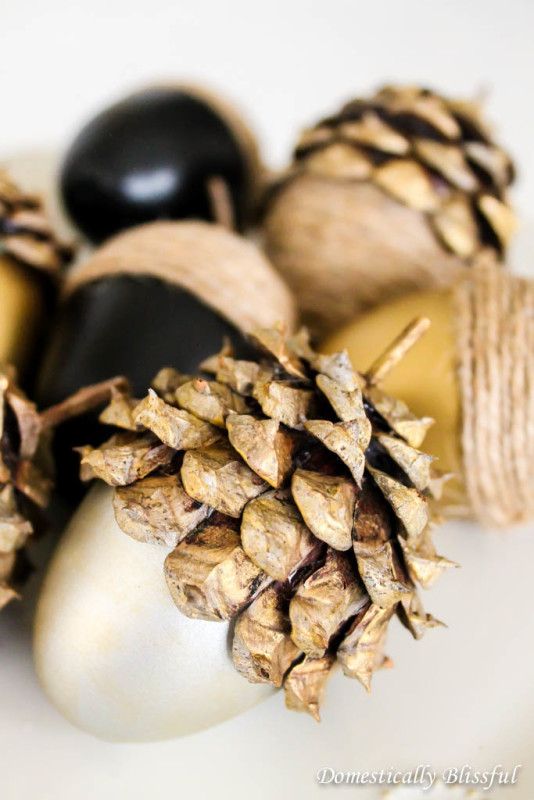 Mesmerizing Fall Acorns your child can make easily.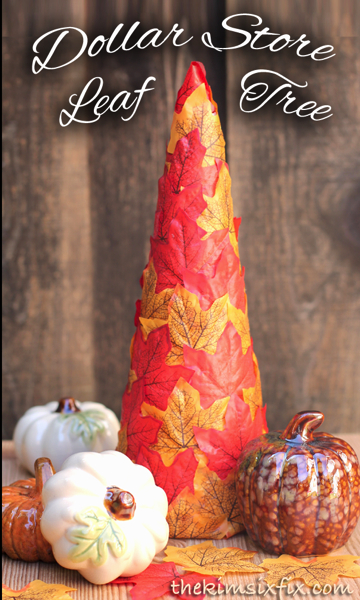 Easy Fall Leaves Tree for fall home decore inspiration.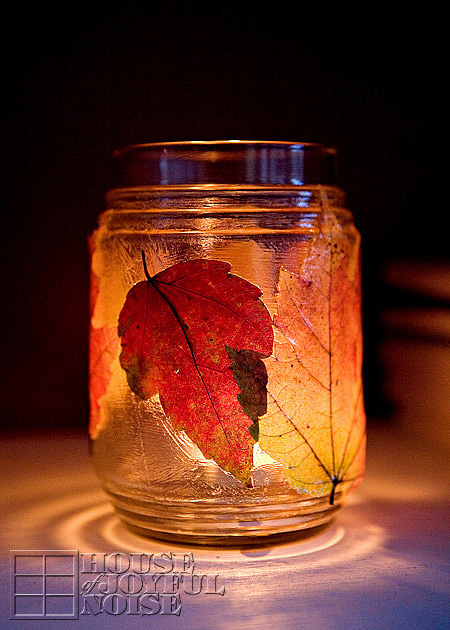 Simple yet beautiful Fall Leaves luminaries. So pretty!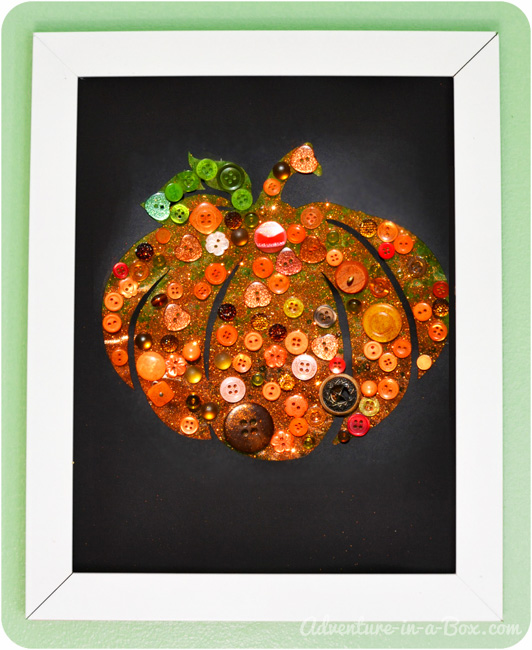 This very beautiful Glittery Pumpkin Art for fall.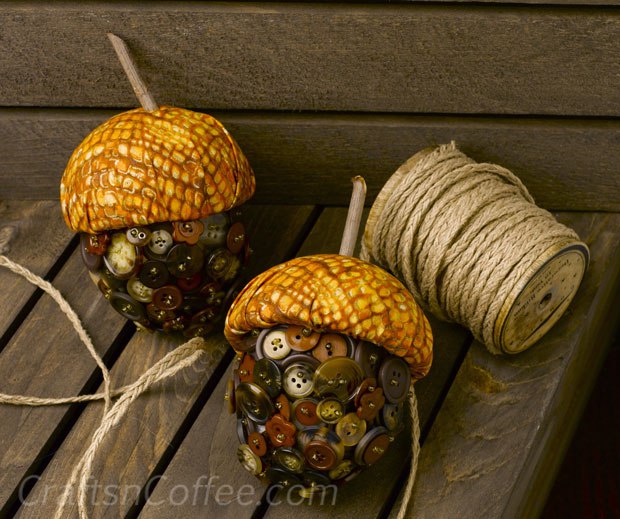 Easy to make Button Acorns. Kids would love to decorate these.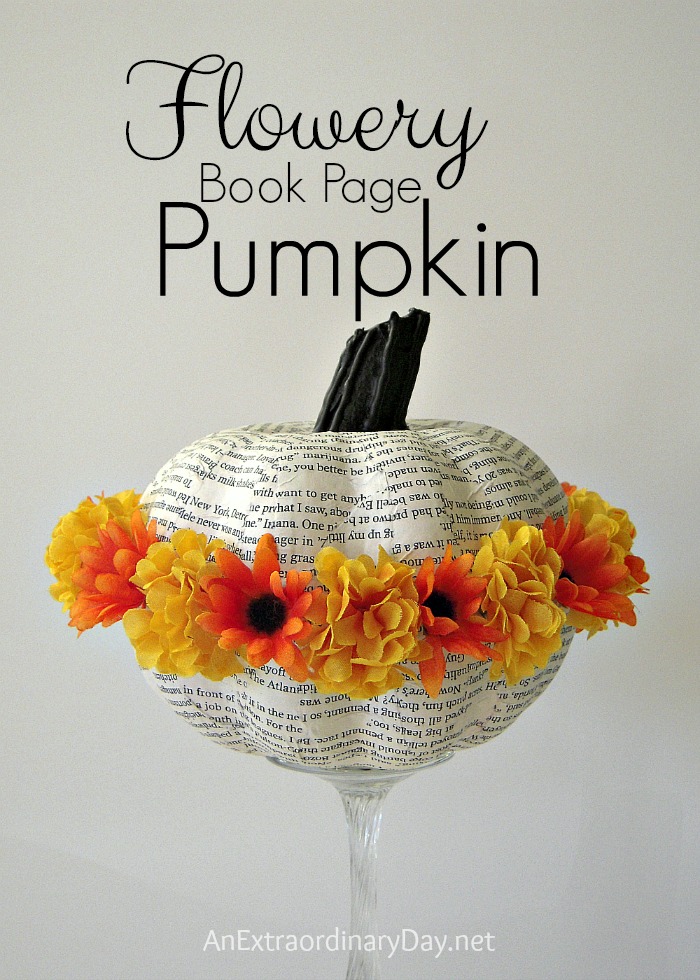 Very cute Flowery Book Page Pumpkin for fall. Adorable indeed.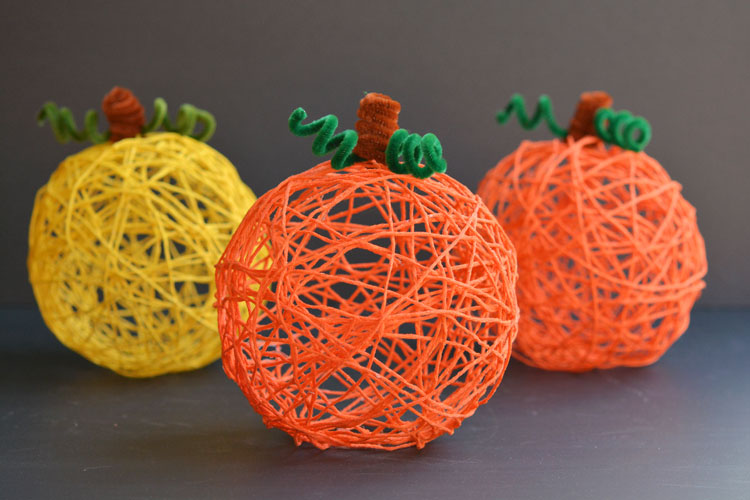 Easy to make Yarn Pumpkins. I love this cute idea. I have tried these several times & its always fun!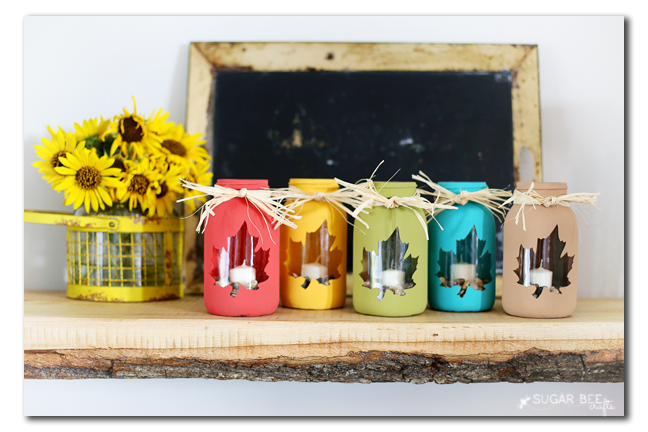 Easy Fall Mason Jars to make with kids. These leaves are looking perfect.
I hope you would like to see a few of my tutorials & ideas related fall & Halloween crafts. Let's see some archives :
DIY Glass Bottle Decore For Fall
Jute Designed Card Making Tutorial
Good old time, Seeing archives and exploring some older content of your own is always interesting! I seriously enjoy my older craft tutorials posts more. I hope you will also enjoy my previous tutorials & craft work.
Be sure to share these ideas & tutorials with your friends. Use the share buttons & spread the creativity with others. I hope you will be having a great upcoming fall season.
P.S – If you are featured here, Be sure to grab the "Featured On" button.
Khadija ~