Hey everyone, I hope you are enjoying your good health. For enjoying good health, you have to manage a healthy lifestyle. Do you know what matters the most for a healthy lifestyle? Our eating habits first of all. A happy & healthy lifestyle leads to a perfect and successful life. You need to be careful about your lifestyle. Today I am going to share a food review about healthy food with low calorie count. I hope you will like my today's food review.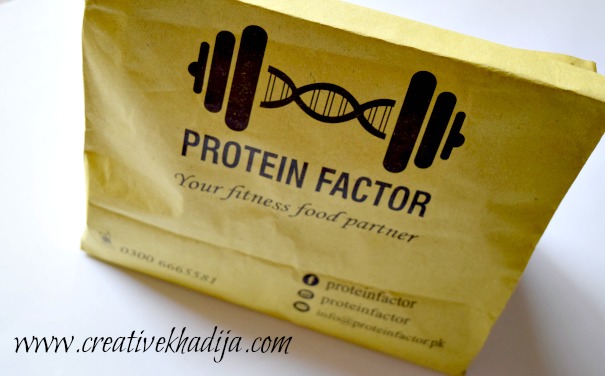 A couple days back I got a food package from Protein Factor, It was around lunch time & luckily I haven't yet done with lunch. So that's right time.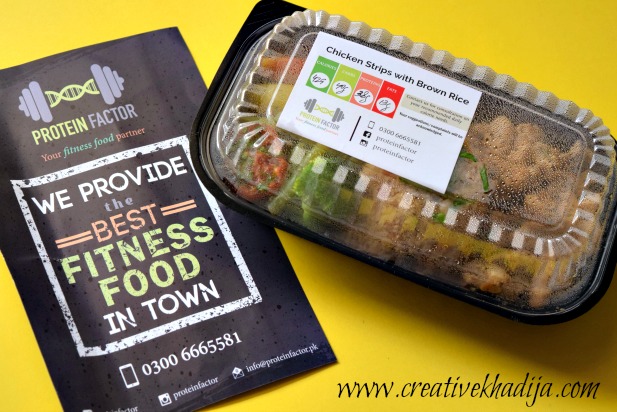 Here we have Chicken Strips with Brown Rice for review.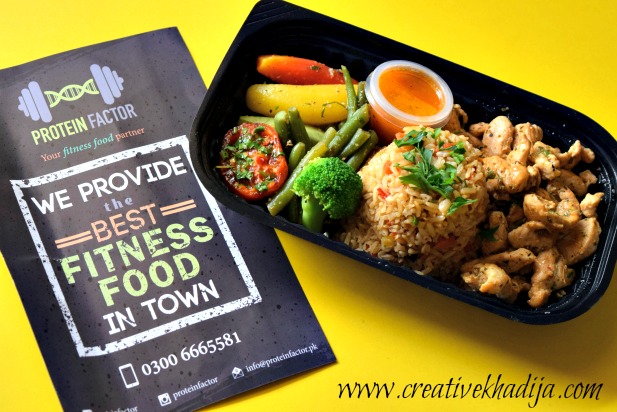 Protein factor are food & beverages company based in Islamabad, They offer healthy meals in good price range. The low calorie meal is their specialty. They deliver food boxes in Rawalpindi & Islamabad.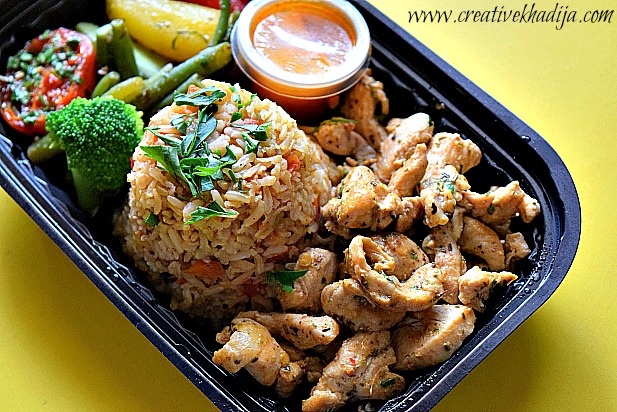 About food, I liked it. As I am a diet conscious person & don't like spices much, So this was good for me. Vegetables were well seasoned properly & rice were not over cooked. Presentation was pretty attractive in the food box as you can see. Food is yummy, fresh & well presented in the package.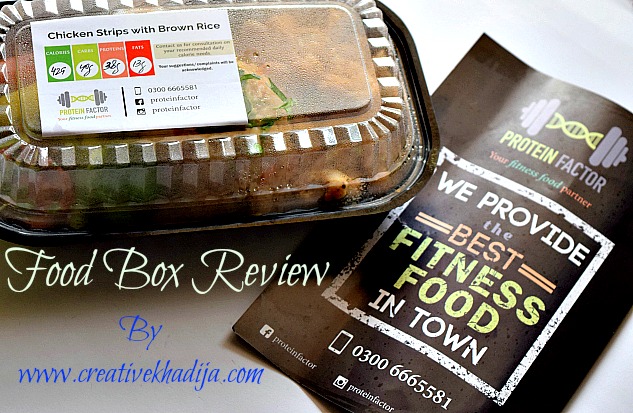 The best thing about the packaging is the calorie count mentioned sticker which we don't usually have on our food boxes.
If you are from Islamabad/Rawalpindi & you are conscious about healthy food, then you should try Protein Factor. Check their Instagram & Facebook for more info about their services. I hope you will be satisfied.
Have a great day!
Khadija
P.S – This post contain affiliates links, All views are mine. Thank you for your support.