Creative Collections
How to make Salt Dough Ornaments and Decorations
Crafty peeps who love working with different types of dough, learn how to make Salt Dough Ornaments. If you are new to dough work, this article carries all the information you will need.
Salt dough ornaments and decorative items are very easy to make. They are great items to give as gifts or use as decorations for your house. Today, I will be talking all about salt dough that you need to know. Firstly, I will be discussing how to make dough at home with ease and then to craft ornaments with it. For crafty peeps who love working with different types of dough, you are going to find this article very amusing. If you are new to dough work, this article carries all the information you will need. Continue reading for How to make Salt Dough Ornaments and Decorations.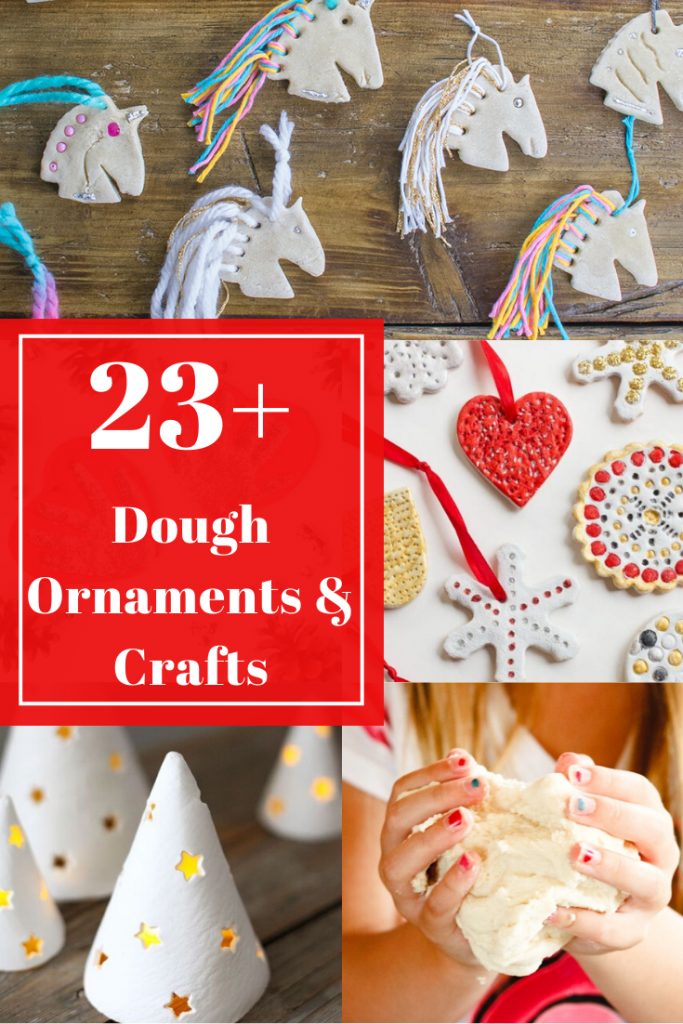 How to make Salt Dough
Whether you are making jewelry or ornaments made from any type of dough. The first thing you need to learn is how to make dough. In this case, the dough we are talking about is salt dough. Salt dough is easy to make and can be a fun craft activity for the kids. You can make this dough with easy to find ingredients that are readily available in your kitchen.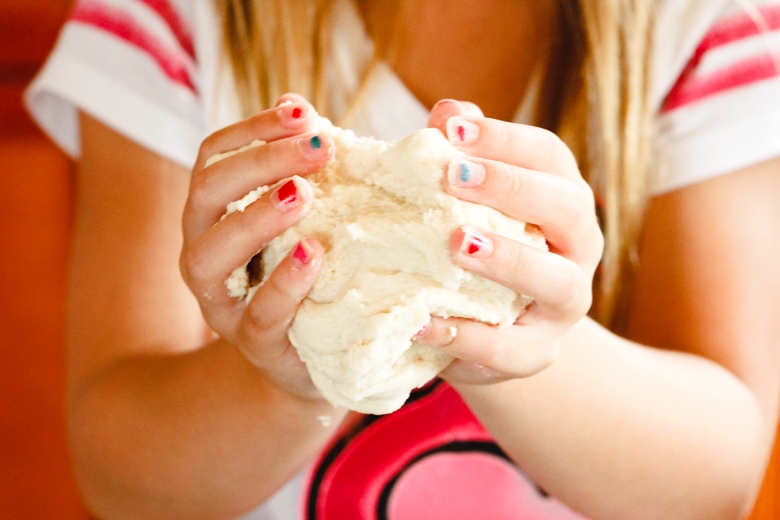 To make easy 3 ingredient salt dough, take a clean mixing bowl. Add 2 cups of pre sifted all-purpose flour to the bowl, along with a cup of salt. Now slowly add 1 cup of cold water to the mixture and mix it. After mixing it, knead the dough to have a play dough-like consistency. The dough should be kneaded for 5 to 10 minutes. After making the dough, you can create your Salt Dough decorations and store the rest in an airtight container for later use. 

How to make Salt Dough Ornaments for Christmas
The Christmas ornament is the star of any Christmas tree. They are the perfect decorative items to embellish the Christmas tree with. If you want to decorate your tree with something different and unique. Salt dough ornaments are the best items for that purpose.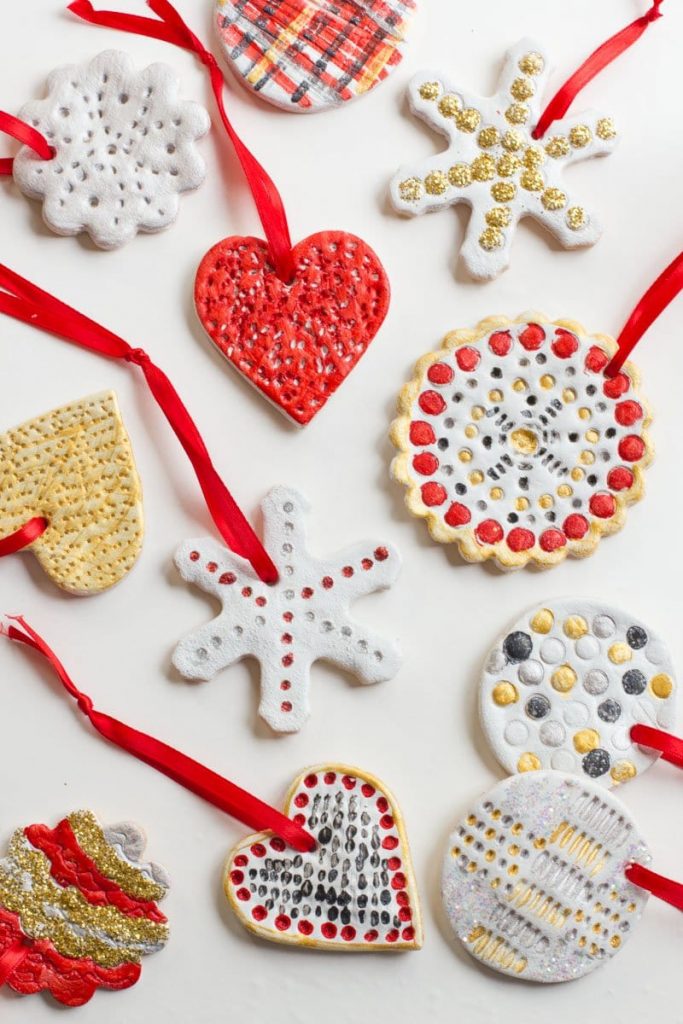 To make these Snowflake Ornaments, cut out the salt dough in the shape of a snowflake. Bake it in the oven and once it is dry, paint it white with a white spray can. Now, decorate it with different colored paints and add glitter for added glamour. Hang it on the Christmas tree with a red ribbon.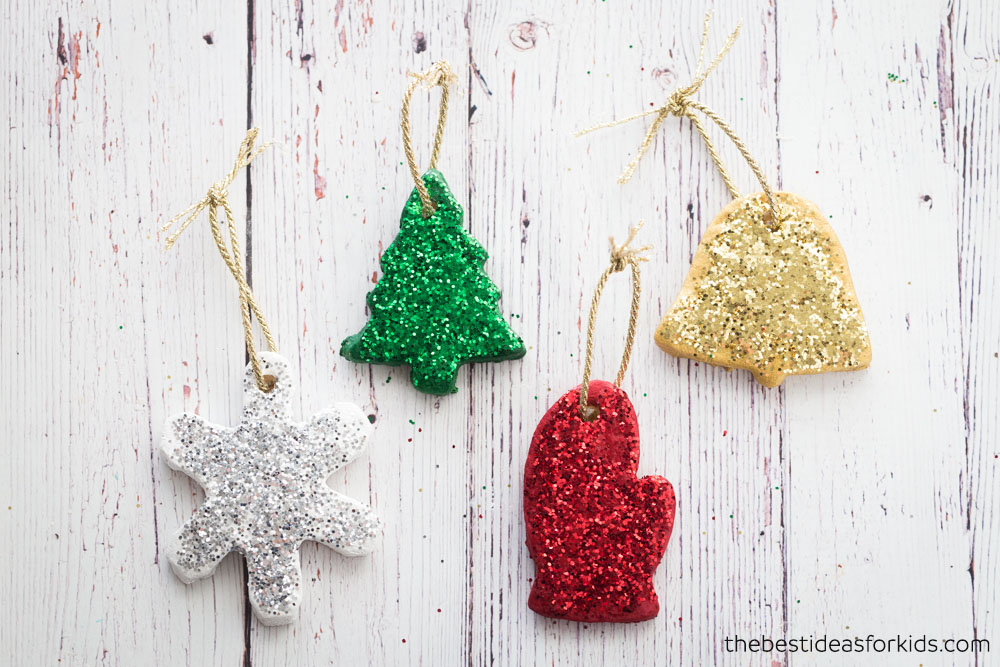 These Christmas tree ornaments made from salt dough are not only adorable but are a fun activity for kids. All you will need to create these are salt dough, cookie-cutter, acrylic paints, glue, glitter, and golden-hued twine.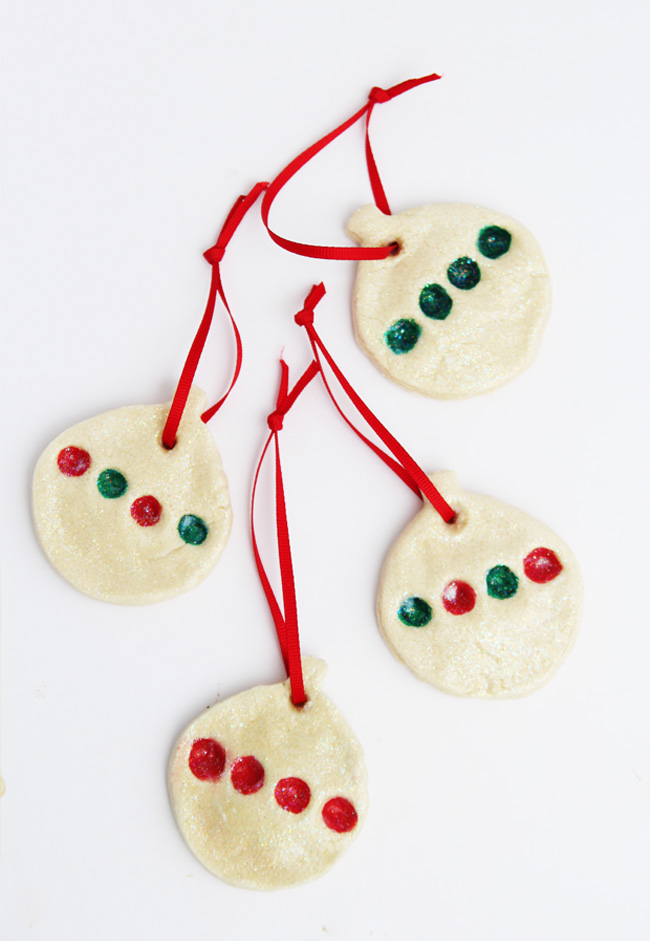 Make these easy peasy Finger Print Ornaments for Christmas and paint them with a layer of glitter mod podge for added beauty.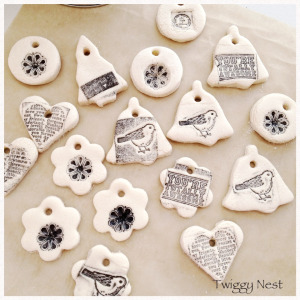 Create these Hand Stamped Ornaments by using ink, stamps, cookie-cutter, twine, and salt dough. Let them dry in the sun to yield rustic stamped ornaments to be hung on the Christmas tree.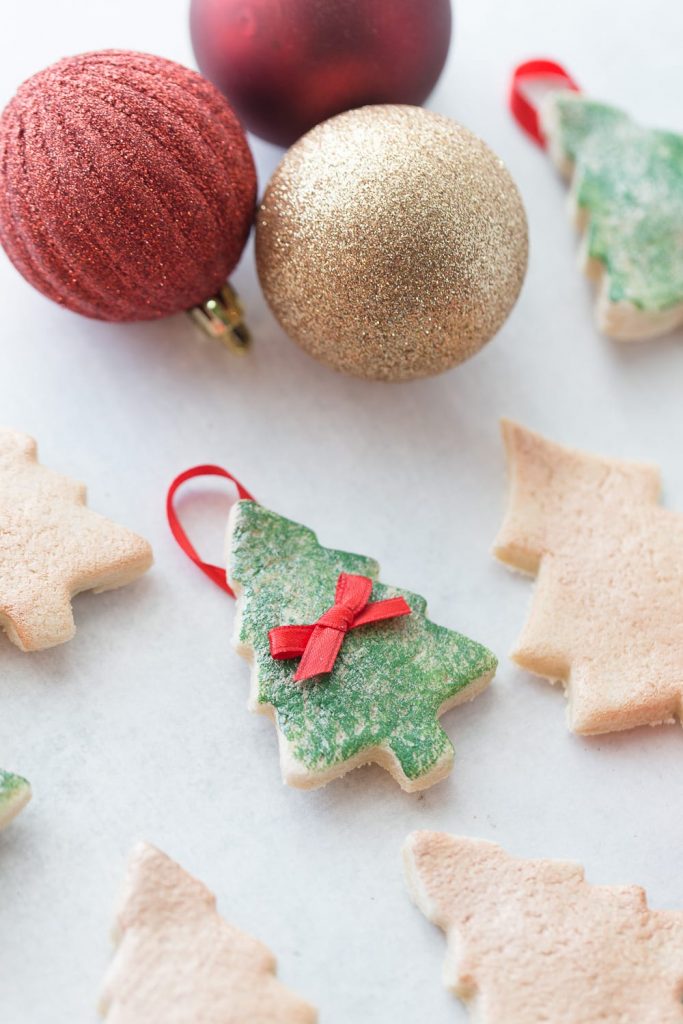 What will be more adorable than these Tree Shaped Ornaments hanging on your Christmas tree?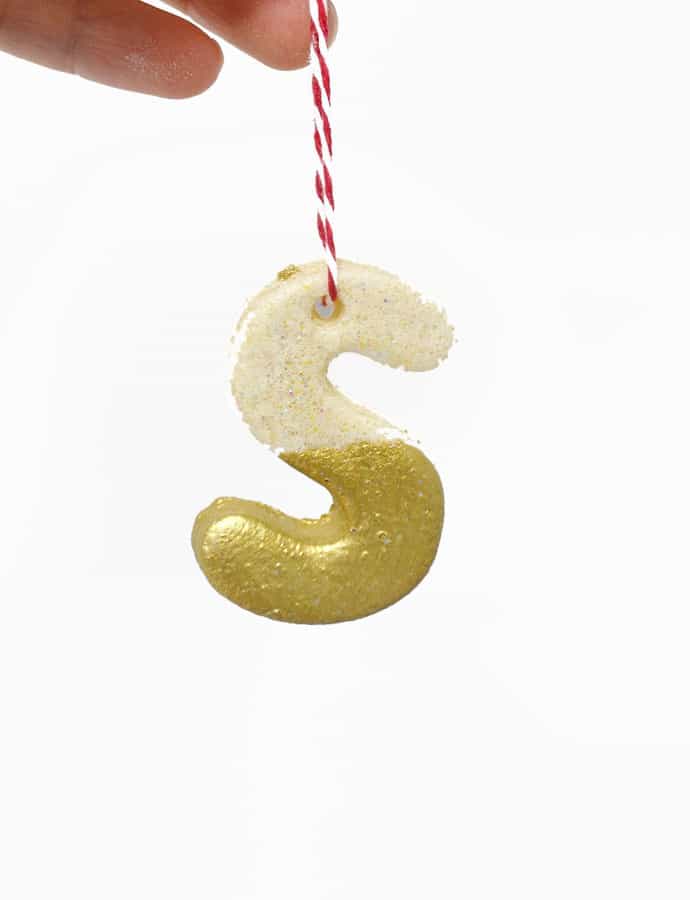 Create this Letter Ornament to give as a personalized gift or hang on your own Christmas tree.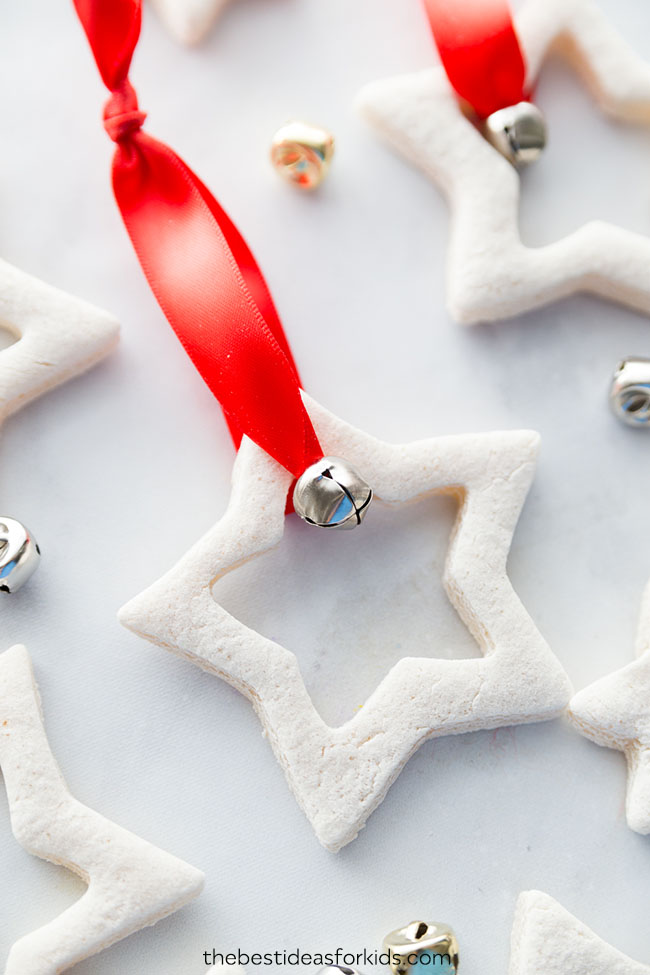 This Jingly Star Ornament is easy to make and you can either keep it simple or paint it in any color of your choice.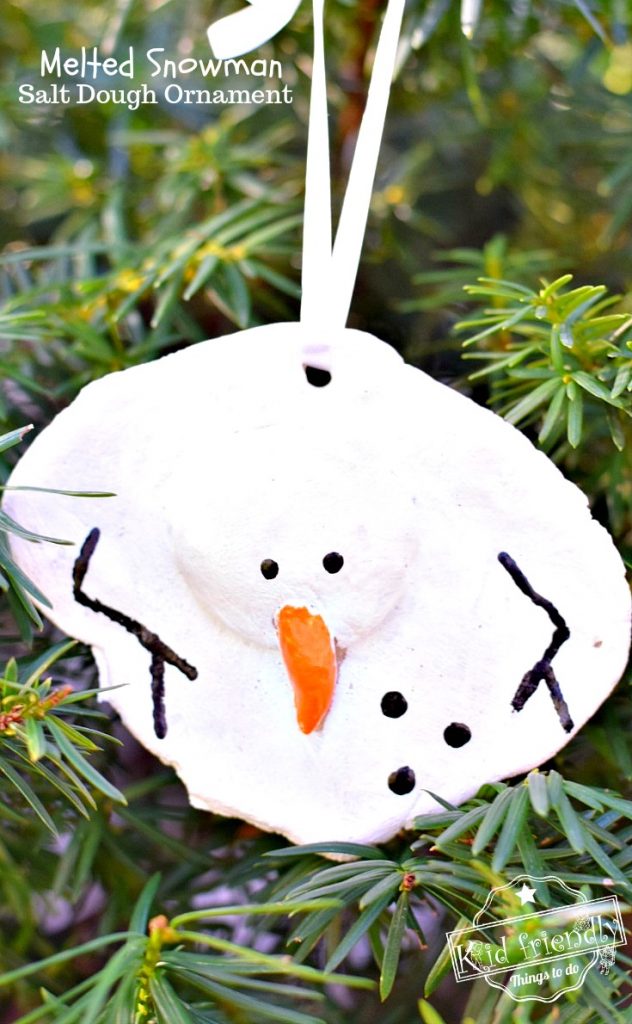 Allow your kids to help you create this cute Melted Snowman Ornament from salt dough.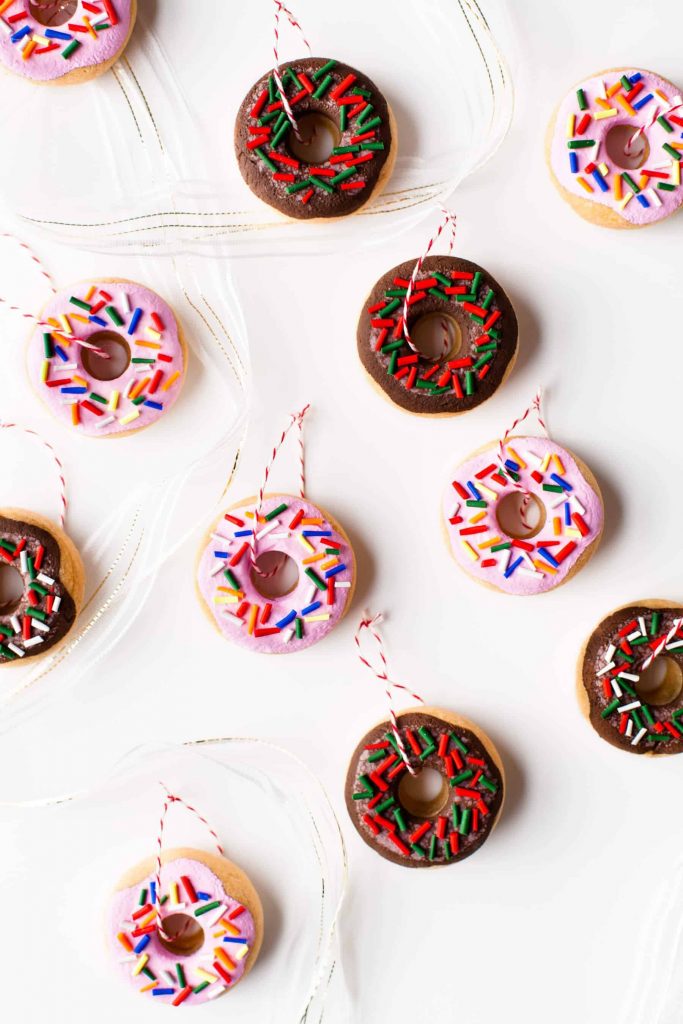 Make these Donut Shaped Ornaments that look so realistic, you would want to eat them.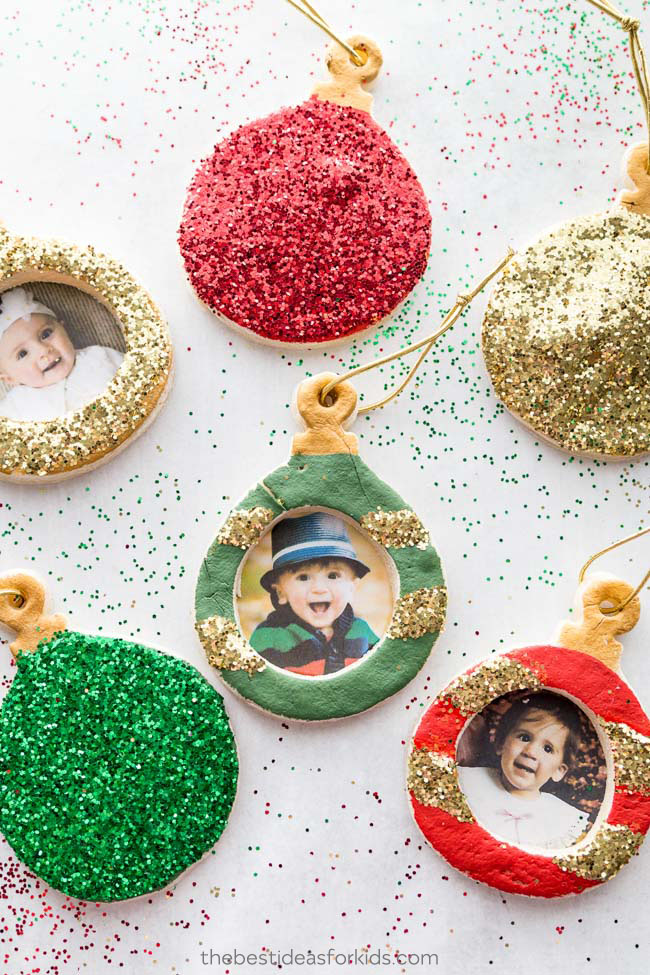 You can make these easy Photo Frame Ornaments to give as a personalized gift.

Salt Dough Handprint Ornament and Decorations
It is a fact that Salt Dough is very easy to make, which makes the dough crafts fun to create. Salt dough handprint ornament is very popular and is a fun craft to make with kids. You can use their tiny hands to create handprint ornaments and other decorations. They also serve as a great keepsake and you can involve all the kids to have a fun family activity.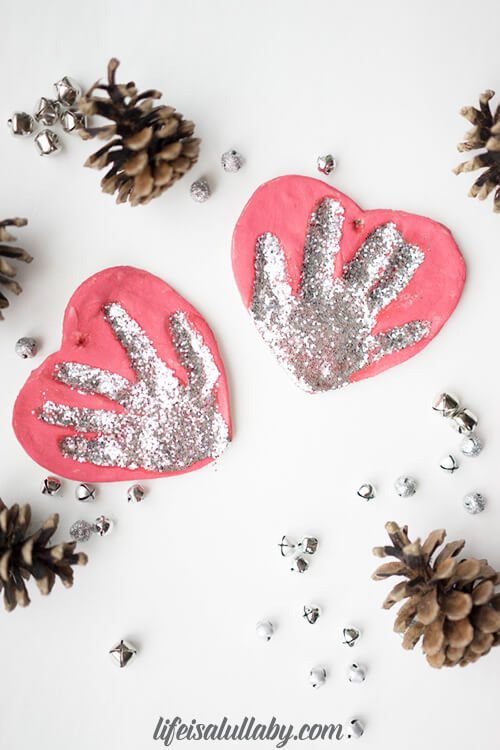 To create this Heart-shaped Handprint ornament, cut the salt dough in a large heart shape. Press the hand of the child on the dough to create the handprint. Bake it in the oven and once cooled down, decorate it with acrylic paints, along with glitter.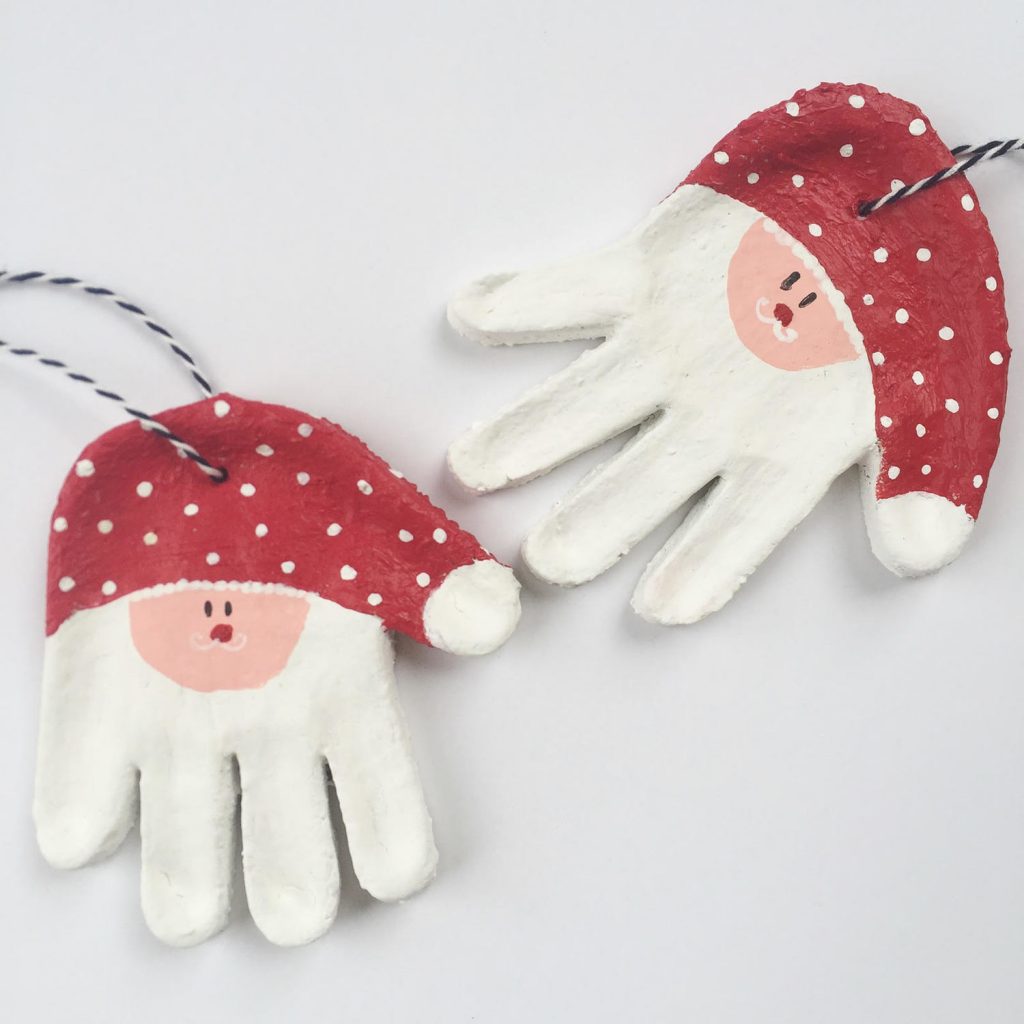 Make this Handprint Santa Ornament to hang on your Christmas tree.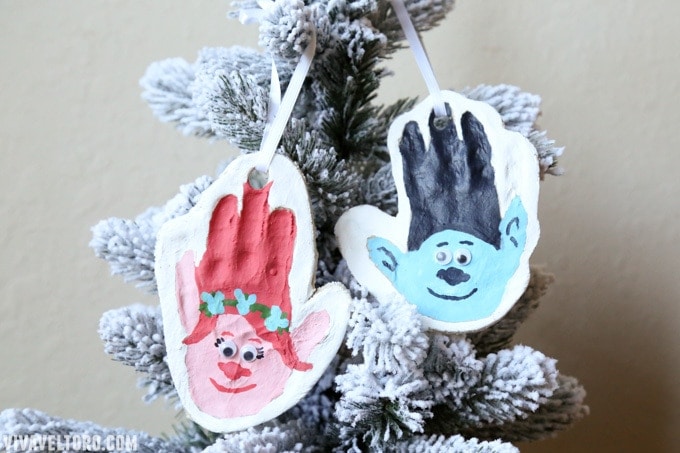 For kids who love the Trolls cartoon, make this Trolls Ornament and help them paint to create their favorite character.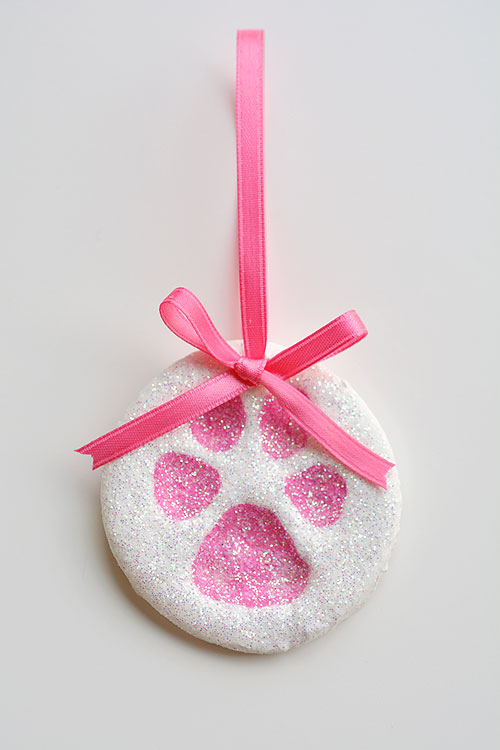 If you have a pet dog or you and your kids simply love animals. Then, this Paw Print Ornament is a must-try for you and all dog lovers out there.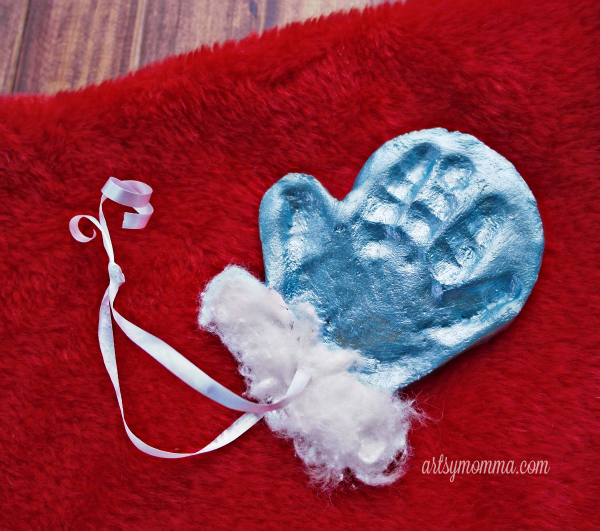 Make this super cute Mitten Ornament with a kid's handprint imprinted on the salt dough.

You can craft this Salt Dough Hand and Foot Print to use as a paperweight or a decorative item.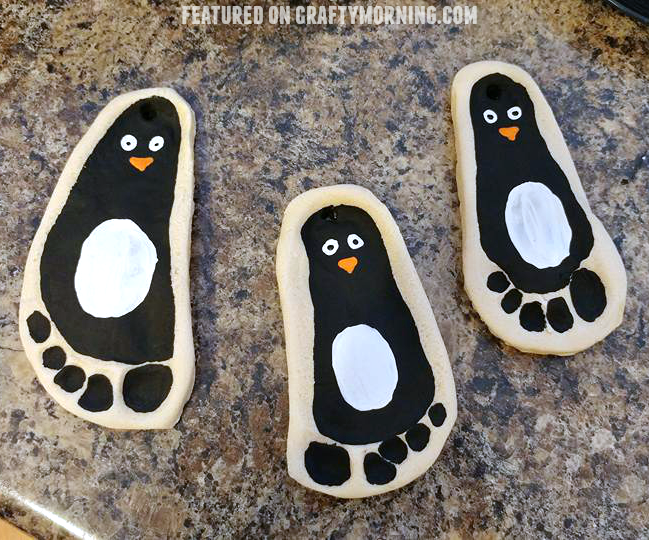 This Penguin Ornament can be made by painting a footprint on the salt dough in the colors of a penguin.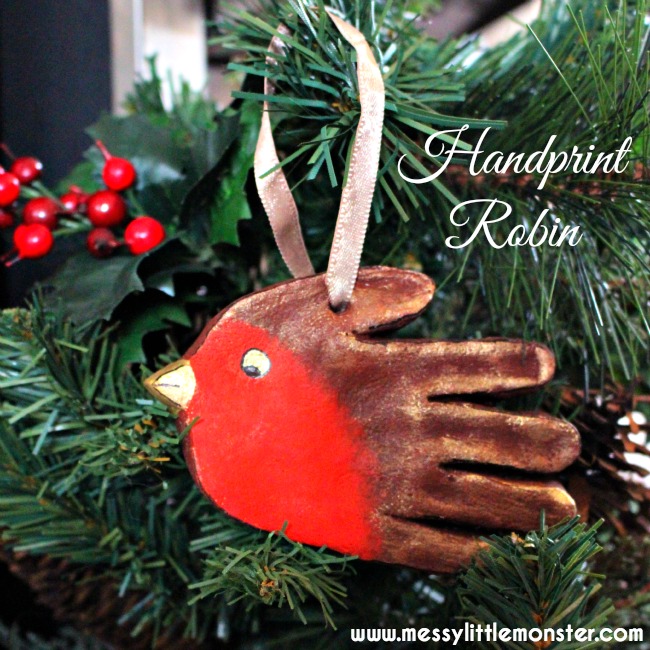 The Robin Ornament made from a handprint is a very smart idea.

Salt dough handprints of your little one can be used to create this Snowman Handprint Keepsake.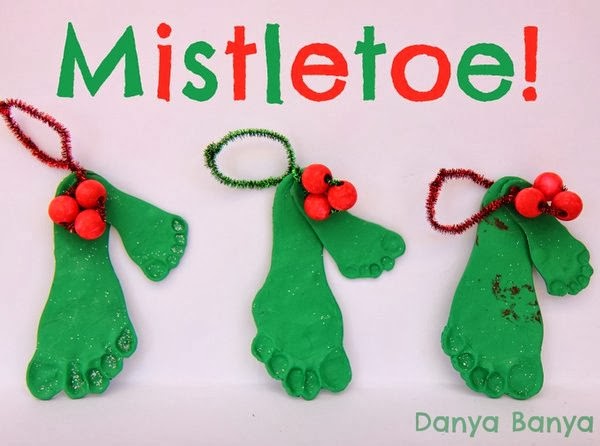 Make the Mistletoe from the footprints of your children and hang it above the door for Christmas decorations.

Easy Salt Dough Decorations
Besides the salt dough ornaments, there is a whole variety of salt dough crafts, which can be used as decorations. These salt dough decorations are very easy to create. The perfect finish of these items will make others believe you put in a lot of effort to design them.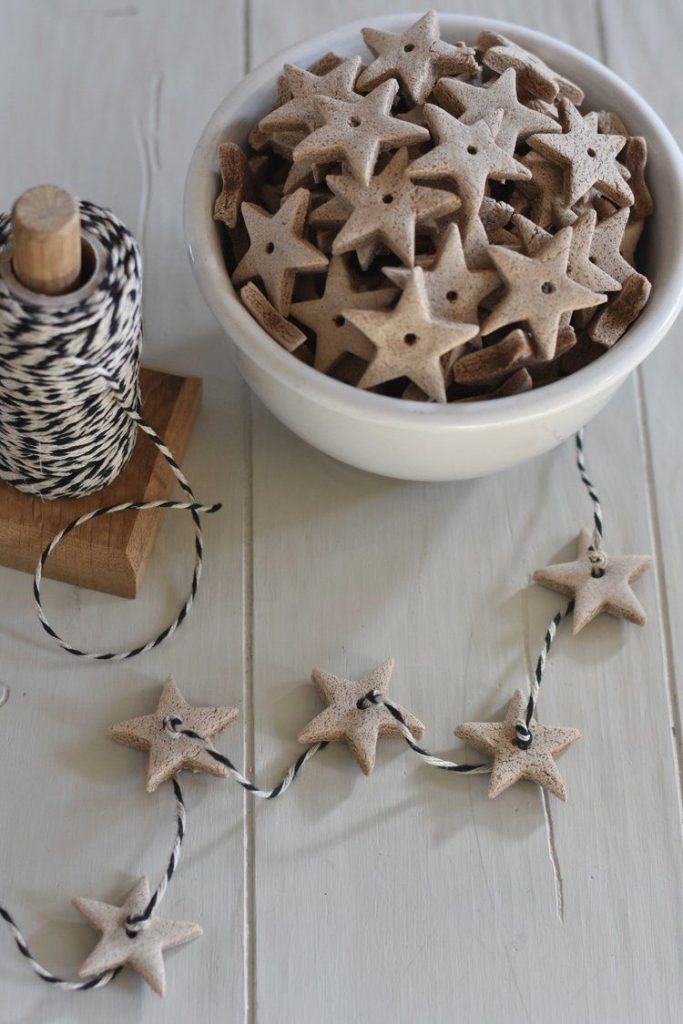 Make this Scented Star Shaped Garland to make your room smell like Christmas.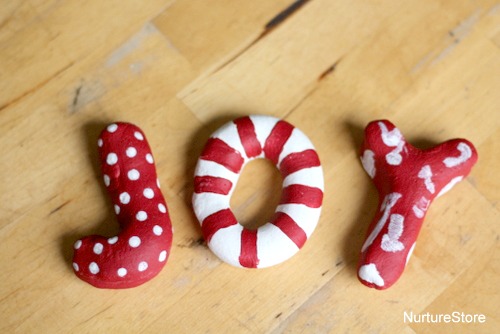 Create these Salt Dough Letters and display them on your shelf.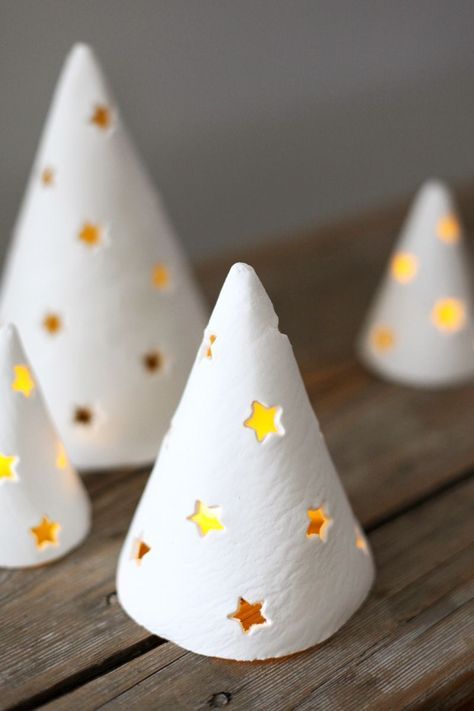 This Christmas tree-shaped lantern made from salt dough is an excellent decorative item.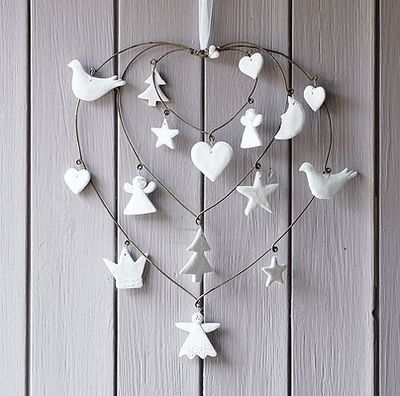 You can make a Christmas themed wall hanging from salt dough cutouts and wire.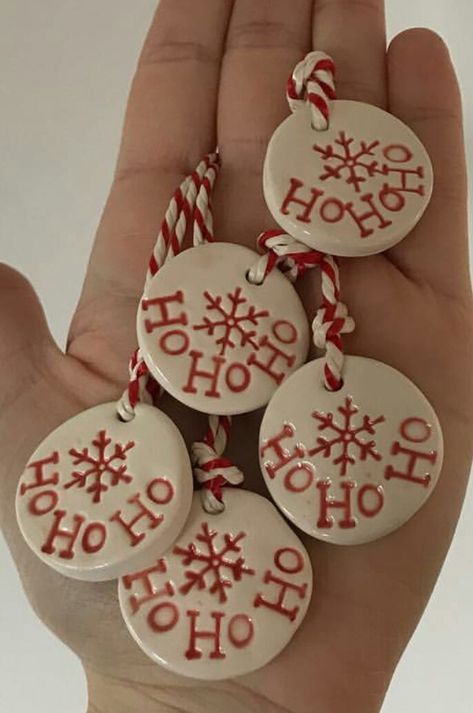 Design gift tags using the salt dough to decorate your Christmas gifts.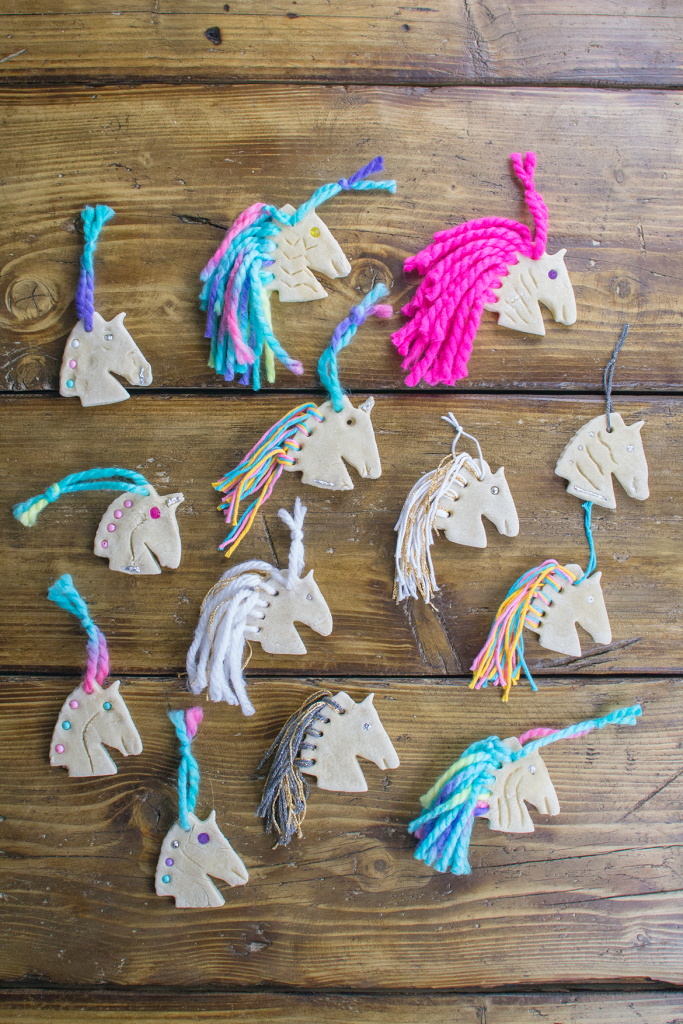 These Salt Dough Unicorns made from salt dough and yarn are very fancy.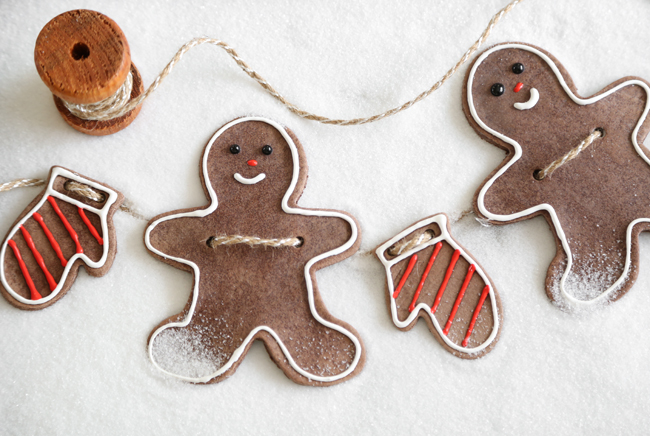 This Gingerbread Salt Dough Garland smells and looks like a gingerbread cookie.
Note: These images are sourced from Google and Pinterest. All the credit for the images goes to the respective owners.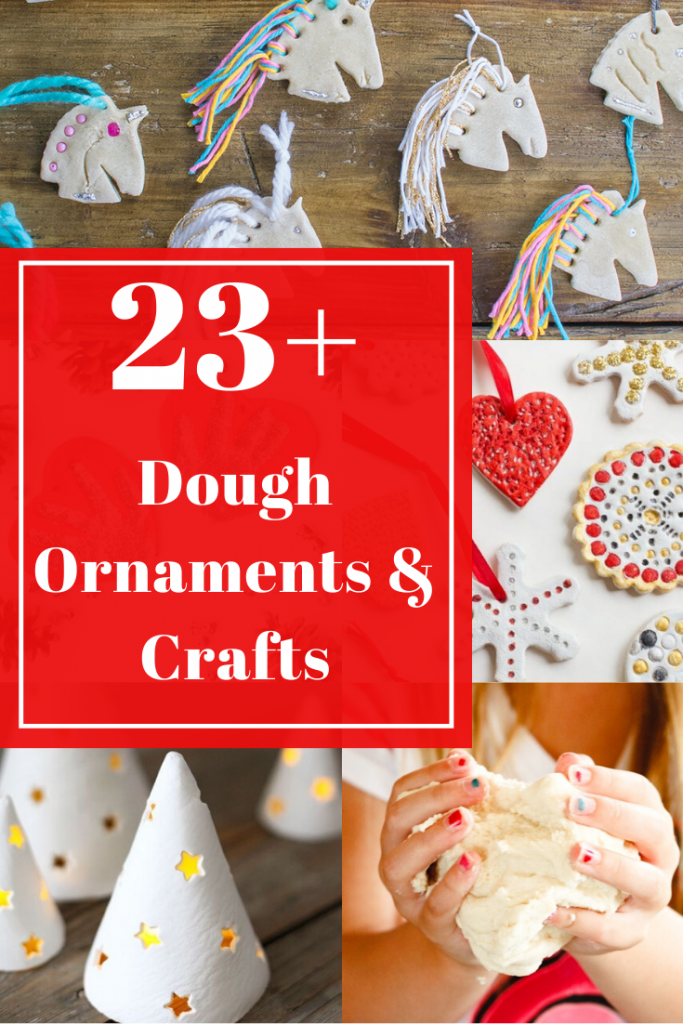 Did you like today's article on How to Make Salt Dough Ornaments and Decorations? Which was your favorite craft in the list? Don't forget to let me know in the comment. If you like making crafts from different types of dough, I have made a long list of items using dough and dough flowers.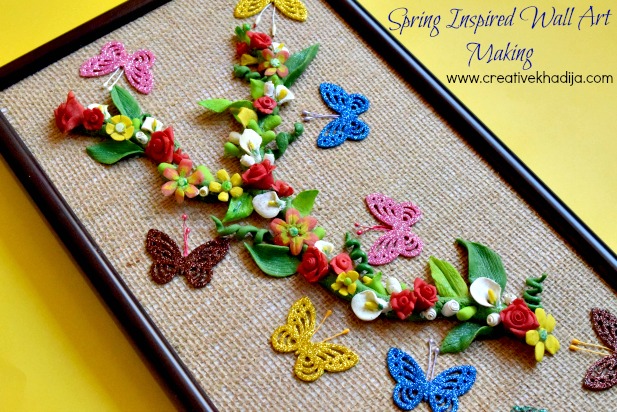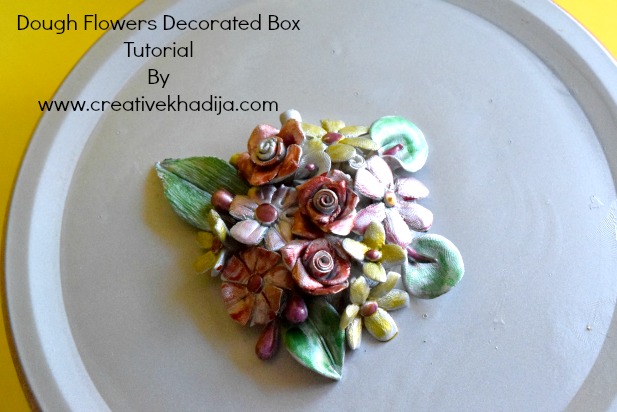 Jewelry Organizer with Dough Flowers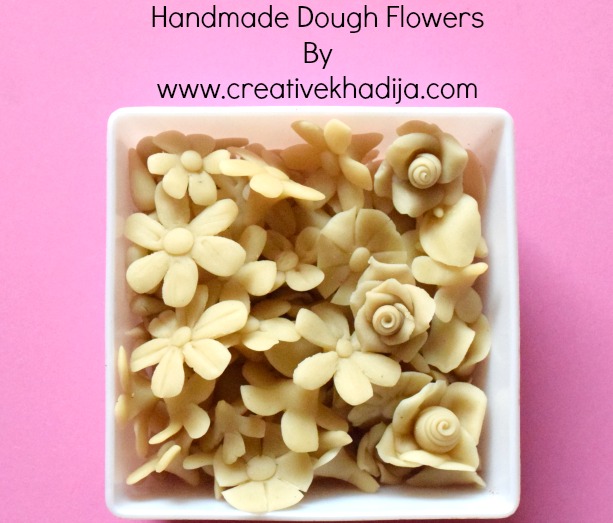 Check my articles on Spring Inspired Wall Art with Dough Flowers and How to Decorate Tin Box with Dough Flowers. Furthermore, the links of other dough crafts are also up on the blog. Give them a read and enjoy the tutorials.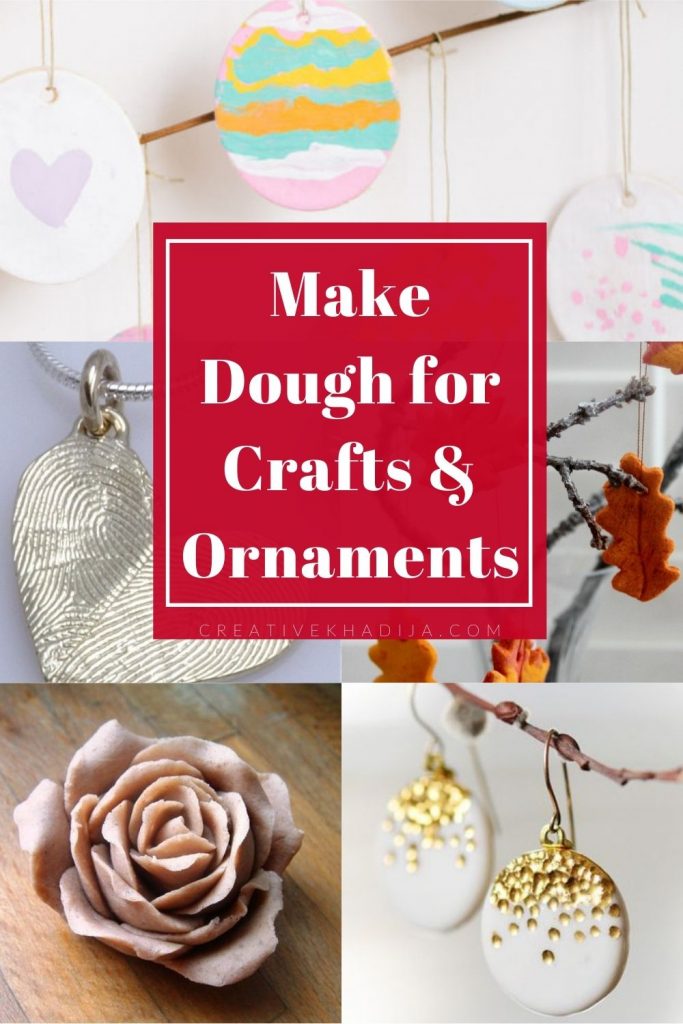 Have a great weekend ahead! Be sure to share the post on your social media networks :)