Hey girls, Spring season is here, Winter is leaving so fast. I have tried a Spring Inspired Wall Art Making with Dough Flowers recently. Today I am going to share my recent creation with my dear readers. Recently I've shared a sneak peek teaser of the art on my social media networks a couple of days back. My readers are waiting to see the whole project I know. So I don't want to make you curious anymore. Have a look now!
Spring Inspired Wall Art Making with Dough Flowers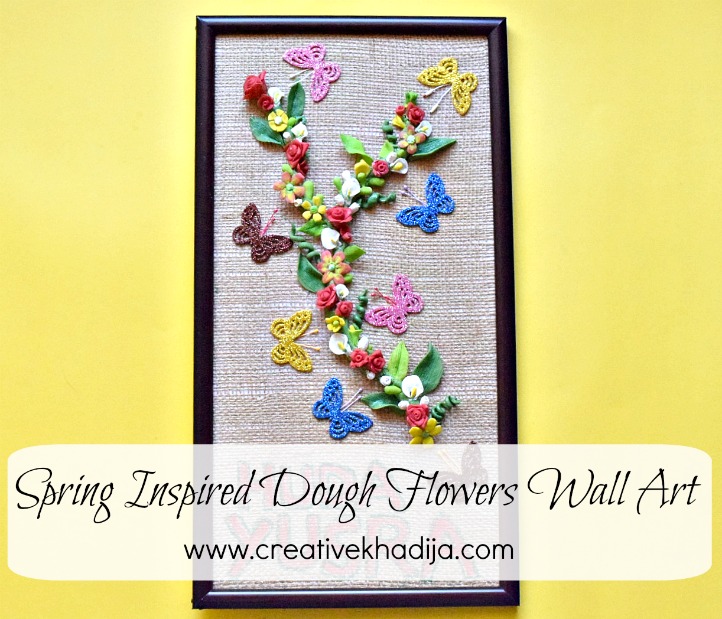 I made this wall art for a customer, She saw my dough flowers crafts & creations on the blog. She wanted something handmade for her daughter as a birthday gift. So when She discussed with me, We decided to make a wall art for her bedroom.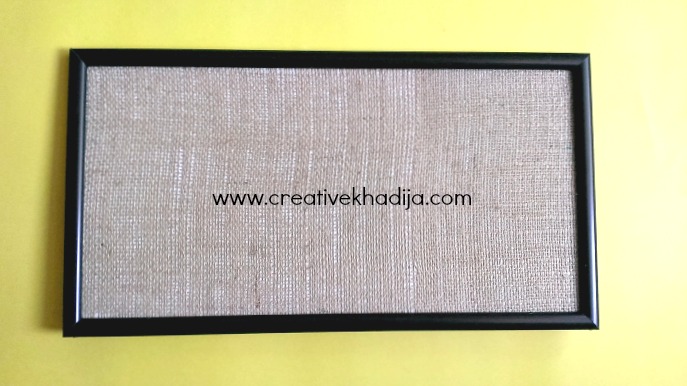 Size of the wall art is 12″x20″. I decide a black frame border & without glass panel. As dough flowers were going to give 3D look, So I don't want to hide that look behind the glass anyway.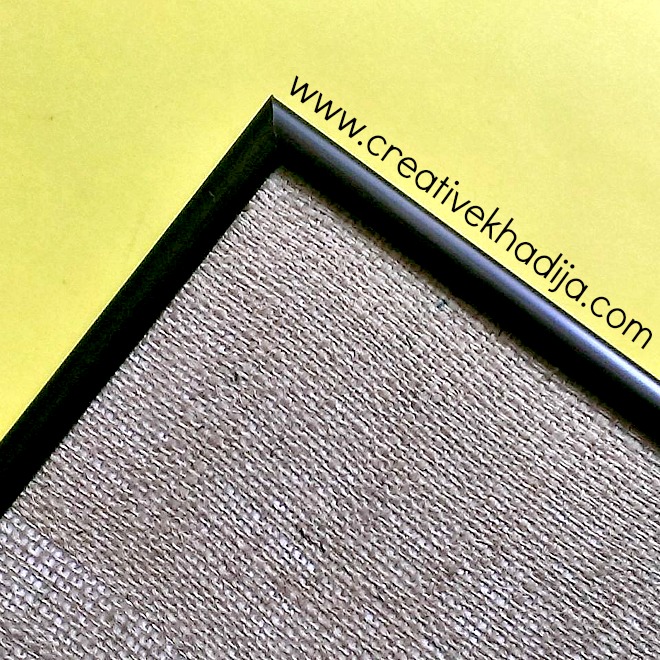 Here it is a close look of the burlap. Do you remember once I made a Memory board with burlap fabric?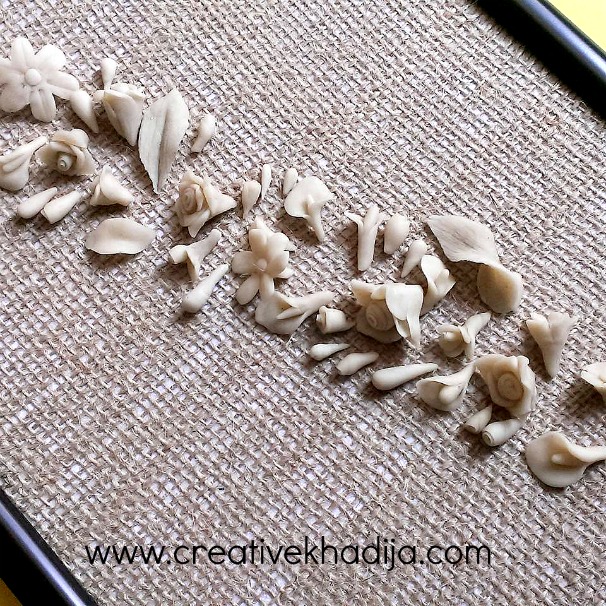 These are dough flowers, buds, petals & fillers without before painting. Here it is the Dough Making Step By Step Recipe if you have missed earlier.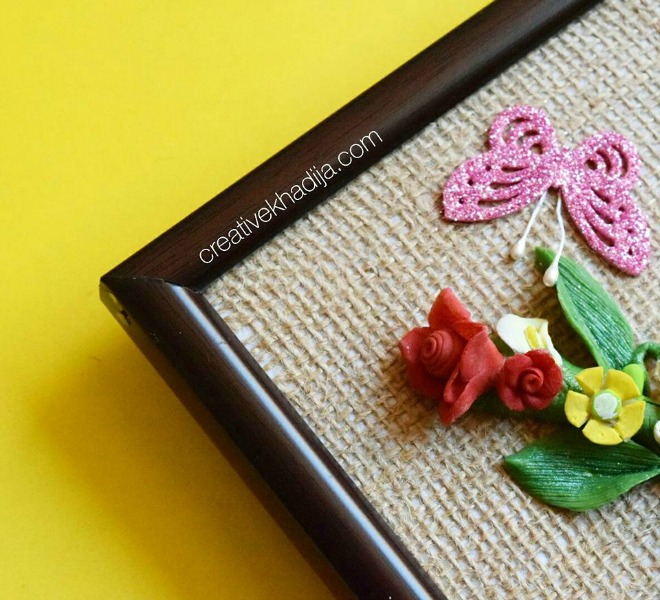 I have used some transparent glue for fixing all the flowers on the base dough stem. Then I painted these in different colors. I have used acrylic colors for painting dough.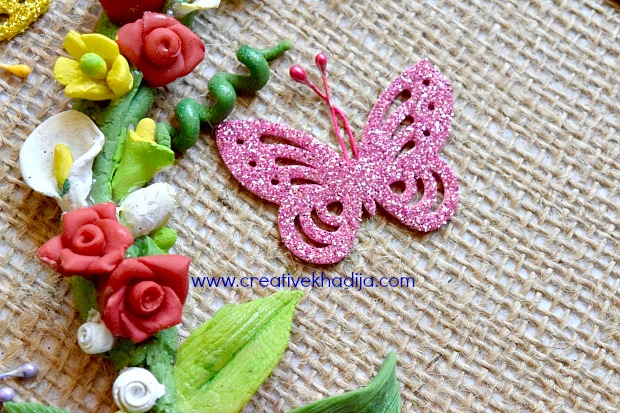 Flowers embellishment on wall art.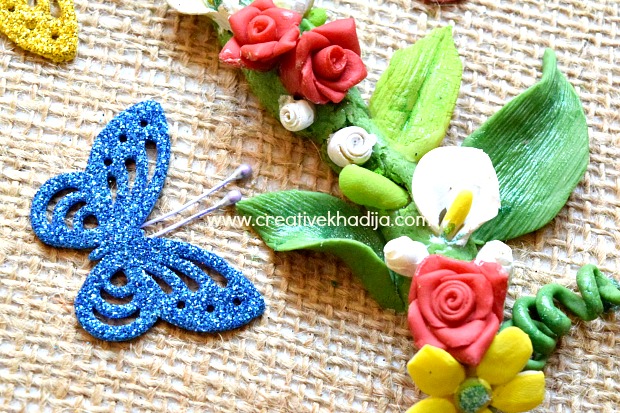 How I can miss addition of some butterflies with flowers on the wall art. These are glitter foamic sheet cut out butterflies.
Spring Inspired Wall Art Making with Dough Flowers is ready here. Let me share steps how I complete it.
1- First of all I frame the burlap fabric without glass panel.
2- I made dough flowers & waited until they get dry for one day. I keep some soft dough for base & stems as well.
3- Design dough on the frame whatever design you want as a base.
4- Start fixing dry flowers with the help of transparent white glue.
5- Paint the flowers & decorate with butterflies.
I wrote names of my customer's daughters on the bottom of the wall art. Writing smoothly on the burlap fabric was not easy but I managed somehow! It's ready now!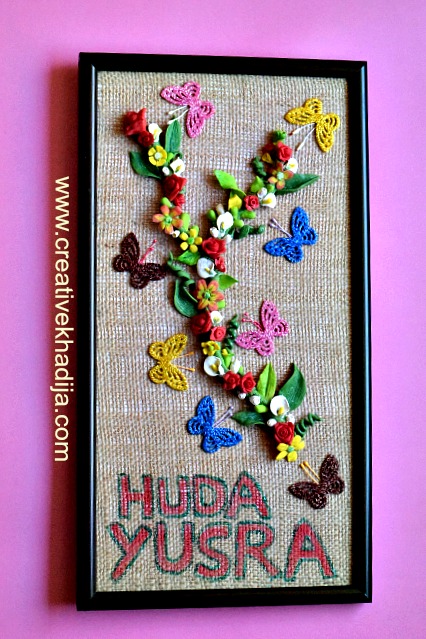 Here it is ready! I hope you will like this wall art. Let me know if any question or suggestion in your mind :)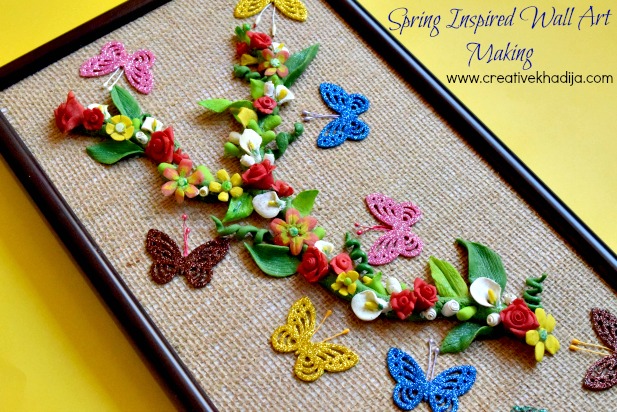 If you liked the article, Be sure to share this article with your friends on social media networks.
Have a look at some similar crafts ideas & tutorials.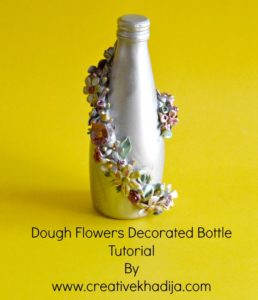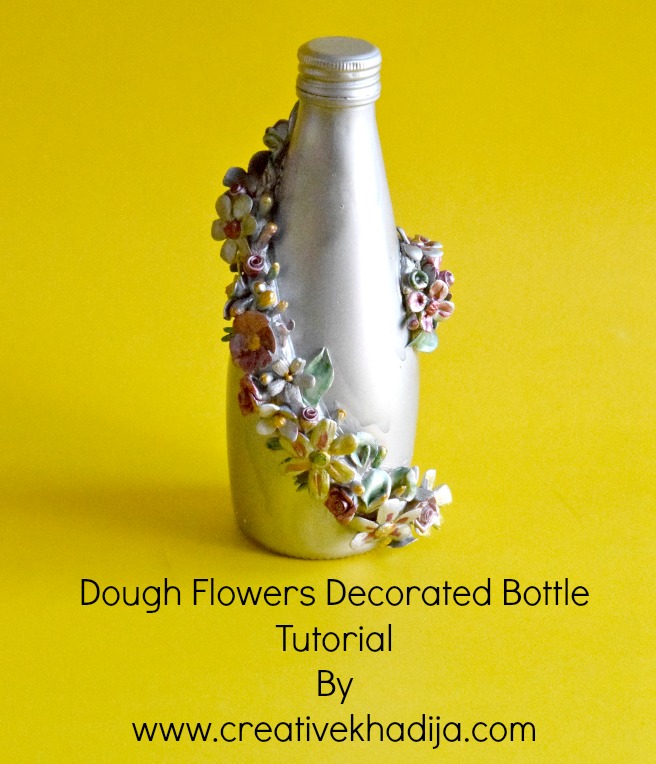 Dough Embellished Bottle Tutorial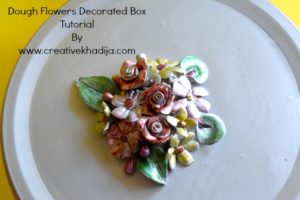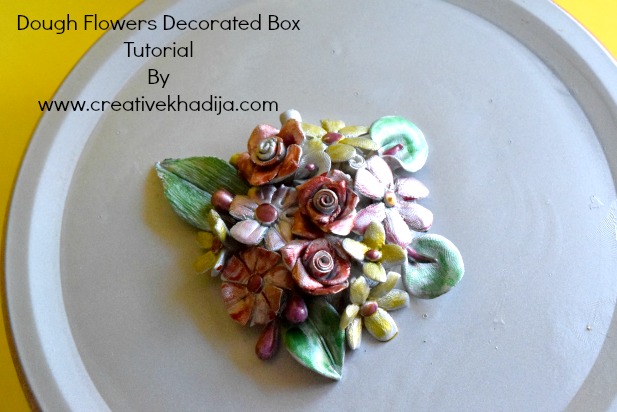 Dough Flowers Decorated Box Tutorial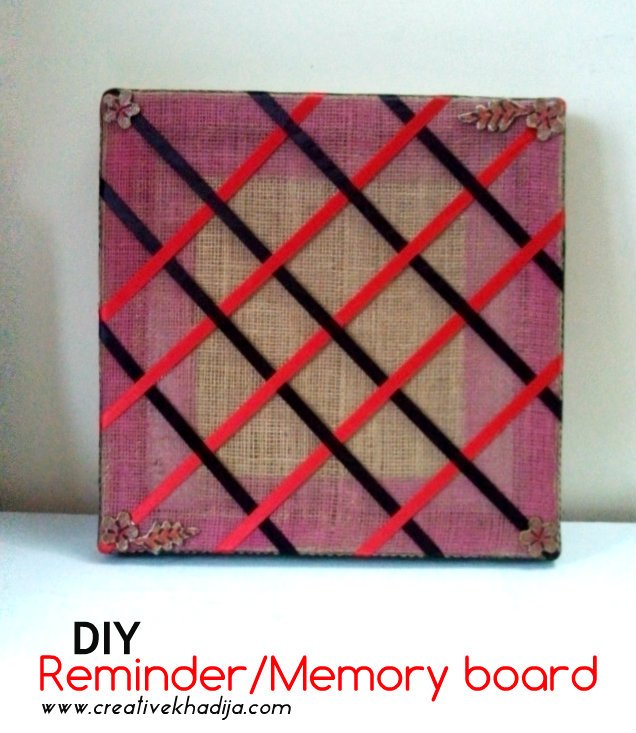 DIY Memory Board with Burlap base.
Have a great day everyone! I wish you all a very happy & blessed upcoming spring season. I hope you enjoyed my today's article. Don't hesitate to comment below if there is confusion in any step.
Thank You.
Khadija ~