Creative Collections
How to Make Dough for Crafts and Ornaments
This salt dough is budget-friendly, as you can create it with commonly used items that are easily accessible in your pantry. See a lot of DIY ideas for dough crafts and ornaments.
Learning how to make dough for craft related stuff is a skill that is easy to learn. In today's article, I will tell you how you can easily make a craft-friendly dough that is used by crafters to create salt dough ornaments and other creative things. This dough is budget-friendly, as you can create it with commonly used items that are easily accessible in your pantry. Also, the salt dough is easy to mold and handle, as compared to other types of dough. Continue reading for How to Make Dough for Crafts and Ornaments.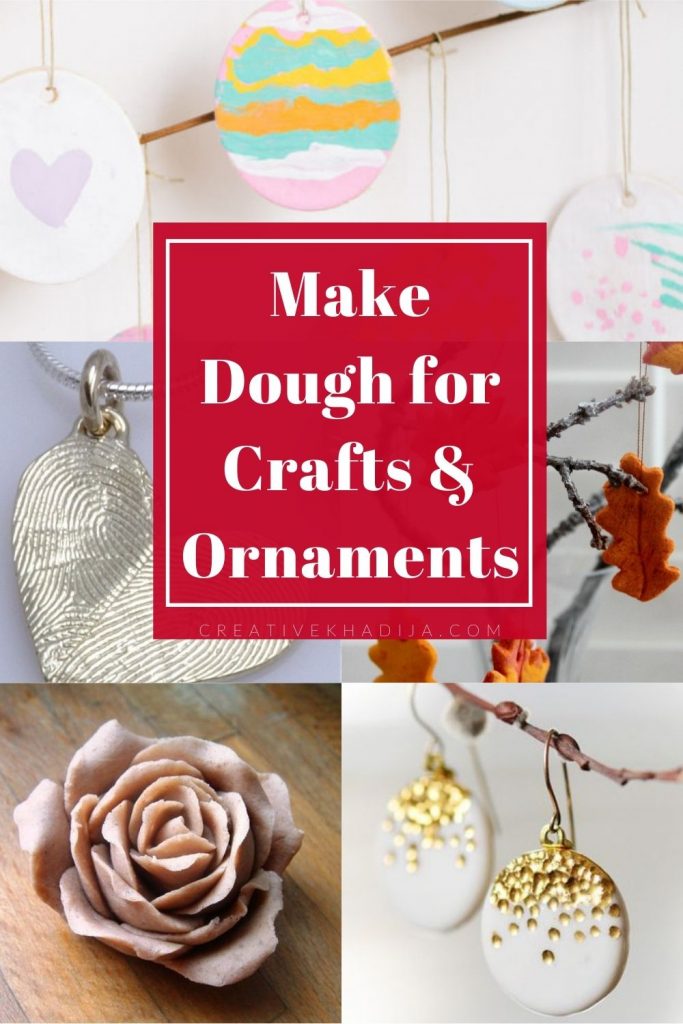 How to Make Dough
Yes, you can easily buy already made dough to create cute little crafts and ornaments with it. However, creating dough with your own supplies is a much smarter and pocket-friendly decision. I will be sharing here the 3 best and easy recipes for how to make dough. You can select any of the recipes that you find the most suitable.
For the first Salt Dough Recipe, you need 2 cups of all-purpose flour, 1 cup of salt, and 1 cup of cold water. Mix the ingredients and knead it properly until it forms a play dough-like texture. This dough is ready to be used for ornaments and crafts making.
Here are some more!
For the second White Dough Recipe, you can make a stark white dough that stays white even after drying. This is a flour-free alternative. You can create this 2-ingredient dough with 1 cup baking soda, half cup of cornstarch, and 3/4th cup of warm water. Mix the ingredients and knead until a dough-like consistency is formed.
This Quick Salt Dough Recipe allows you to quickly dry your ornaments by drying them in the microwave. Simply mix 1 cup all-purpose flour, half cup salt, and half cup water. Mix the ingredients to form a dough. Make sure to not use self-raising flour or your dough will fluff up. The best thing about how to make salt dough recipe is that it's food grade. So, you can allow kids to play with it and use food coloring for their fun time activity.
Ideas for Salt Dough Ornaments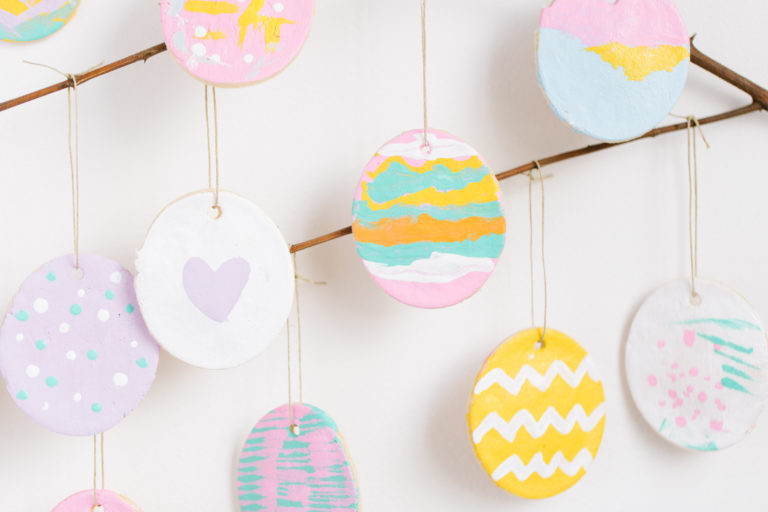 How lovely are these Easter Egg Ornaments? Simply use a rolling pin to thin and flatten your salt dough. Use egg-shaped cutters for the Easter egg shape. Dry the pieces in an oven. After they have completely dried and cooled down. You can use acrylic paints, glitters, or any other decor of choice to decorate the Easter eggs.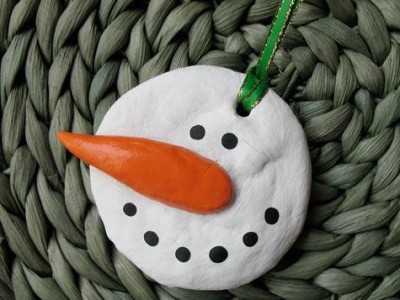 This Snowman Ornament is super adorable. You can even ask the kids to help you create some during their winter break.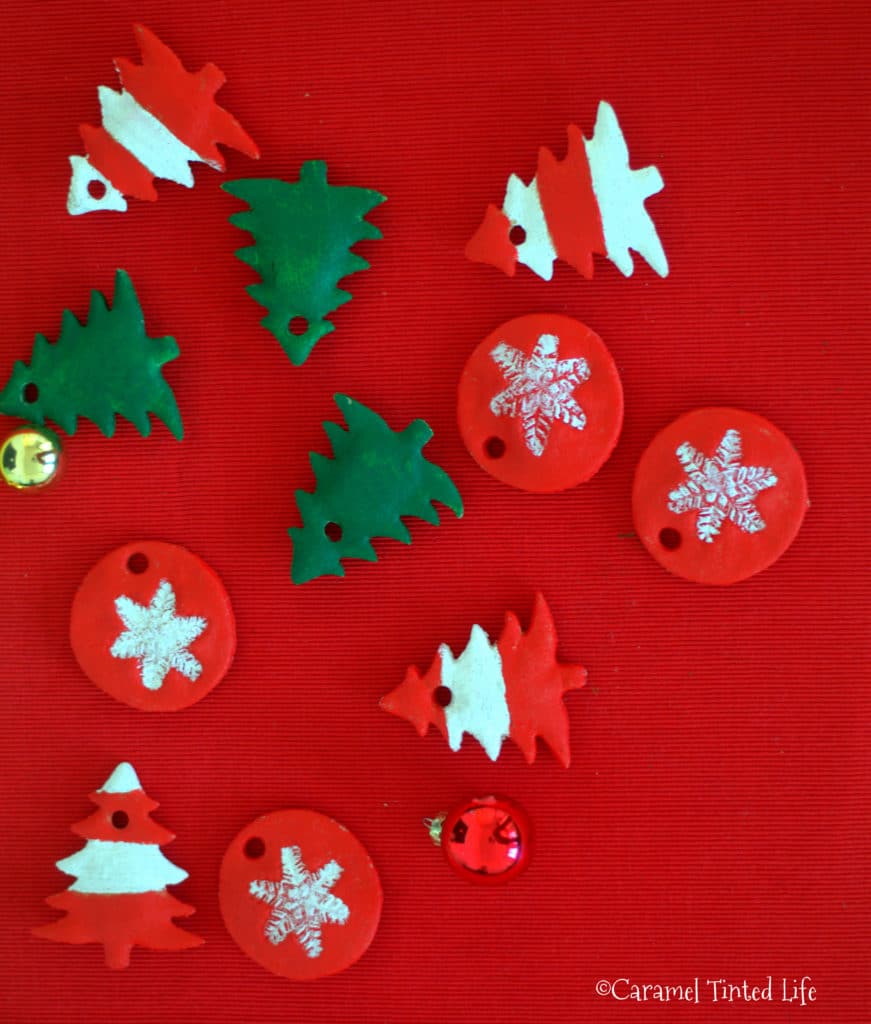 Want to create personalized Salt Dough Ornaments for the Christmas tree this year? Then these are just the perfect idea for you. Use cutters for the desire shapes and paint them according to your liking. You can also add a mini picture or write down a name to give as a customized Christmas gift to someone.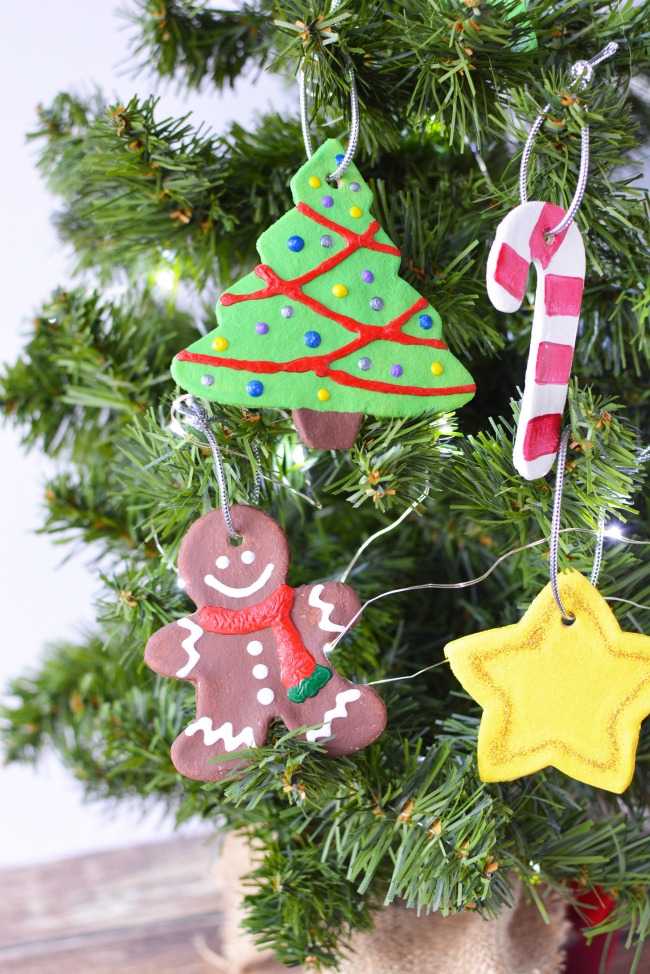 New to making dough?
If you are new to learning how to make salt dough ornaments, these Christmas Ornaments are recommended for you. With such a pretty finish, they look like yummy cookies hanging on your Christmas tree.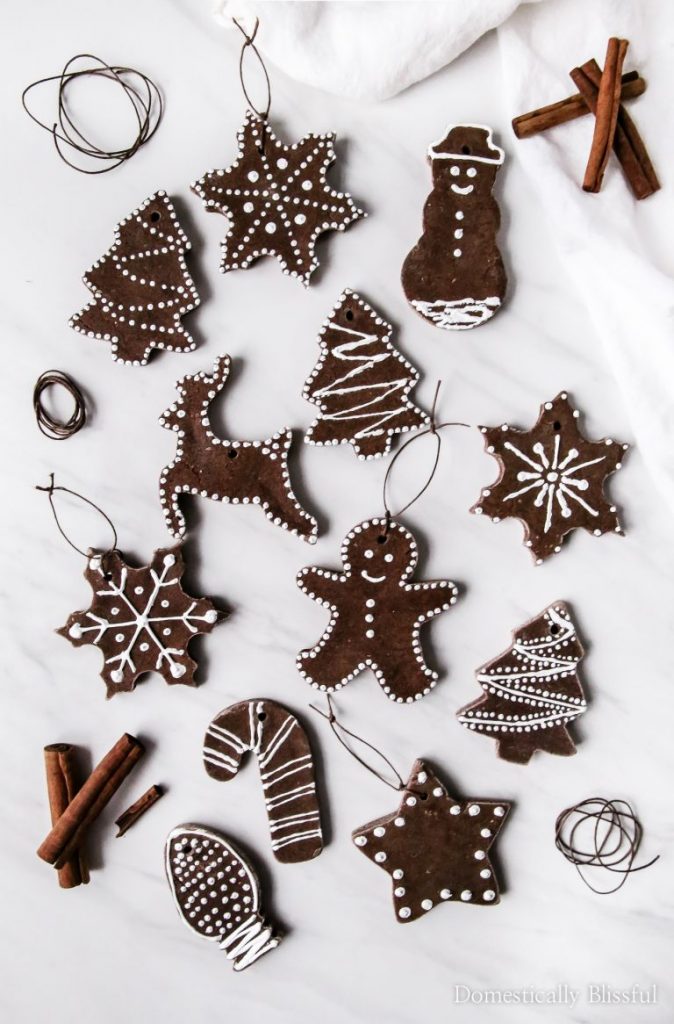 These Cinnamon Salt Dough Ornaments not only look aesthetically pleasing but smell heavenly too. Create a batch of these to hang them, so you can have a sweet-smelling living room.
How to Make Salt Dough Ornaments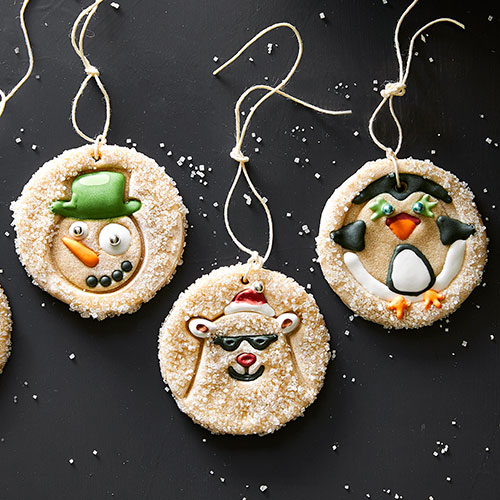 How adorable are these Animal Ornaments? With the right type of cutters, you can make your favorite animal ornaments and decorate them to have the desired results.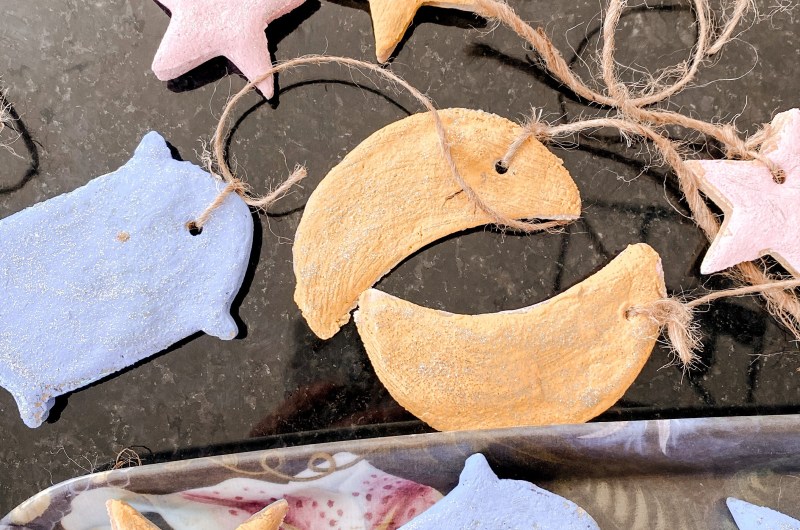 Moon and Star Ornaments are perfect for creating an ornament garland. All you will need is salt dough, twine, acrylic paint, cutters, and paintbrushes.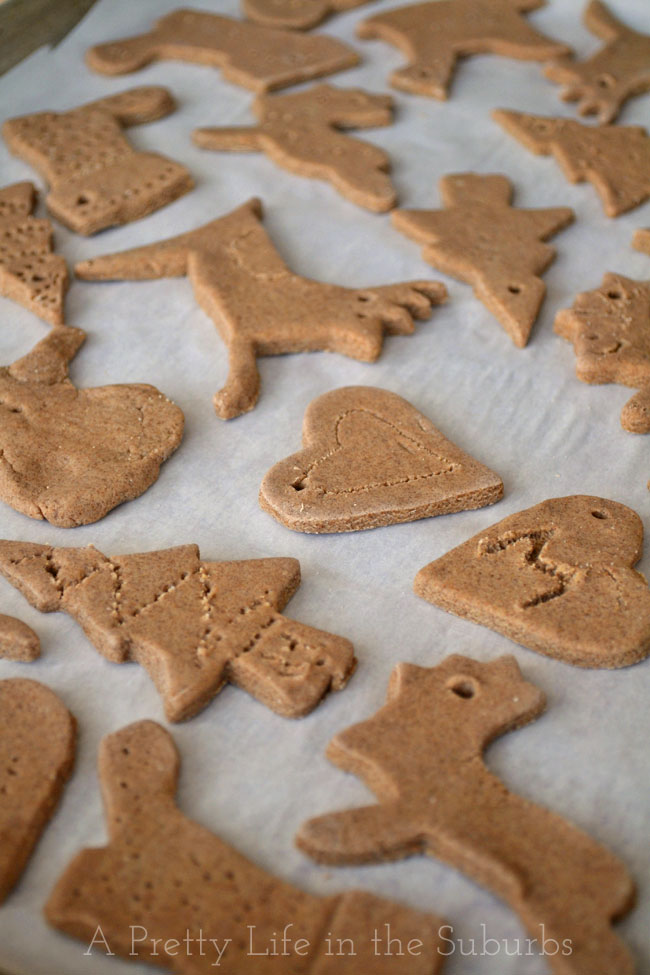 Easy to create, for Christmas Cinnamon Ornaments, you just need to add 2 tablespoons of cinnamon powder to your salt dough mixture. Have fun created delicious smelling ornaments for Christmas.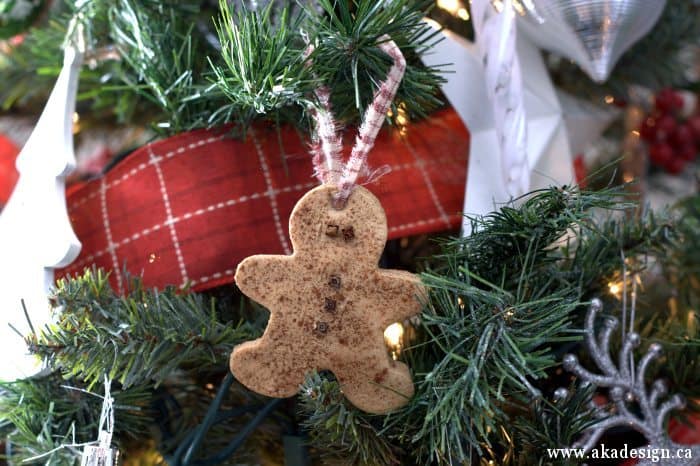 With the cinnamon salt dough, you can create Gingerbread Ornament. You can also use these gingerbread men ornaments to create a gingerbread garland.
Salt Dough Crafts for You to Try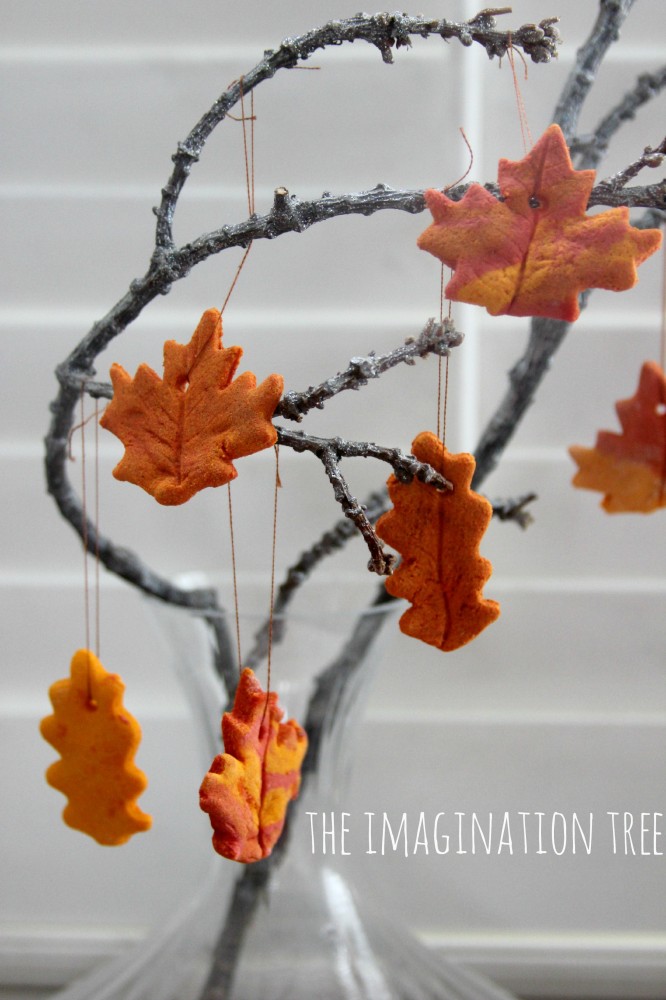 How beautiful are these Cinnamon Leaves? They will look beautiful hanging from a tree branch set up giving the appearance of a tree in the autumn season.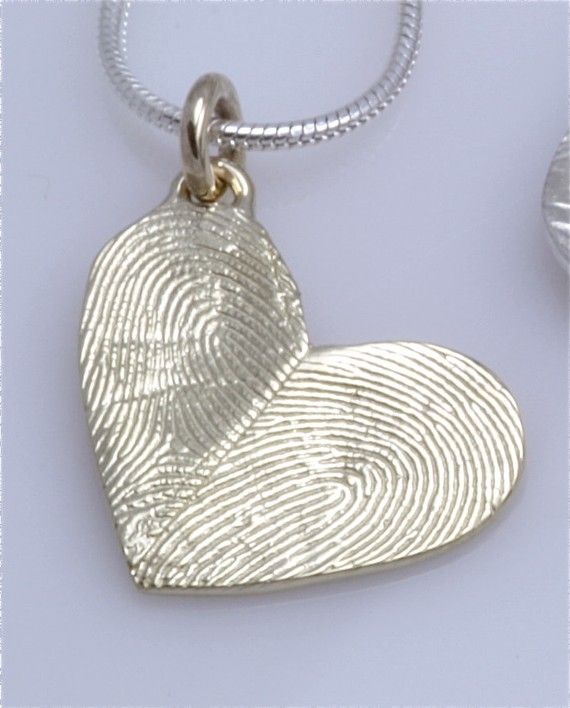 To make this Heart Pendant you need to cut the salt dough with a heart-shaped cutter. Use your thumbs to leave the prints on the wet dough. Later paint it silver for a sterling silver look.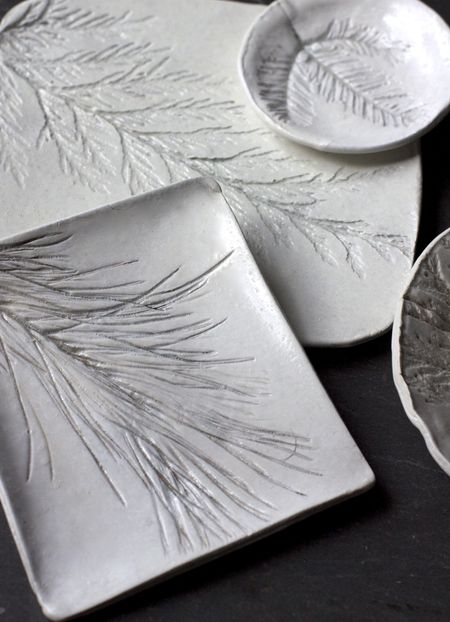 With a little effort and creativity, you can make these gorgeous Serving Dishes. If you know how to make dough, this is going to be easy for you. Simply use different types of leaves and branches to create the imprint designs on the dishes.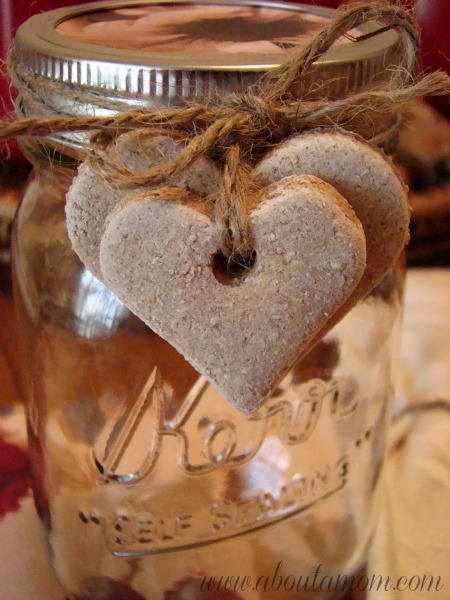 These adorable Heart Tags are very easy to make. You can use them to tie them around the gift jars or make ornaments with them.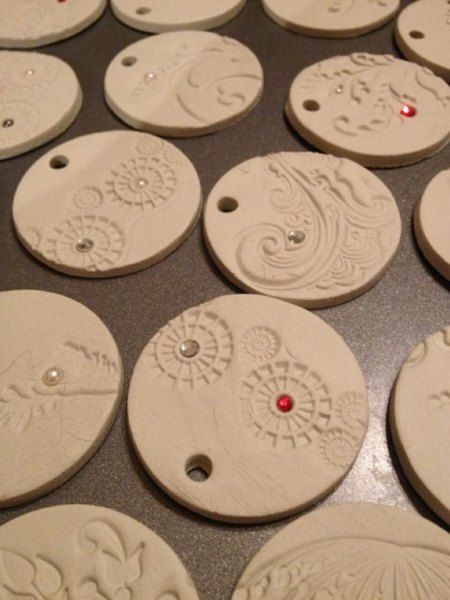 Have a creative side? Then use stencils, stamps, and rhinestones to create Round Disc salt dough crafts that can be used as coasters or gift decor.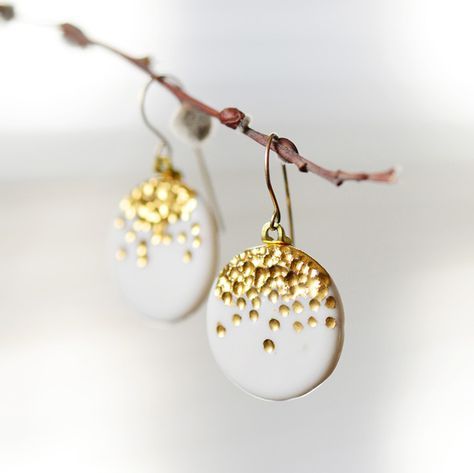 You can make your own Salt Dough Earrings. All you need to know is how to make salt dough. Then mold the salt dough and shape it into your desired shape. Use a tool to create small round dents. Add the hooks of the earrings. Now finally use golden paint or any paint of your choice to finish the earrings.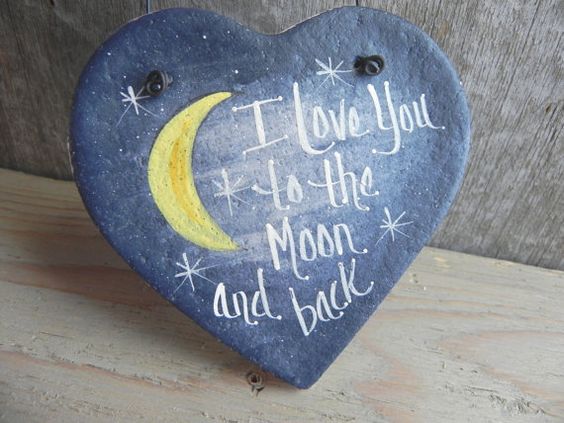 To create this Heart-Shaped Decoration Piece, you need a heart shape cut into the salt dough. Let it dry completely. Then paint it using acrylic paints and decorate it as you please.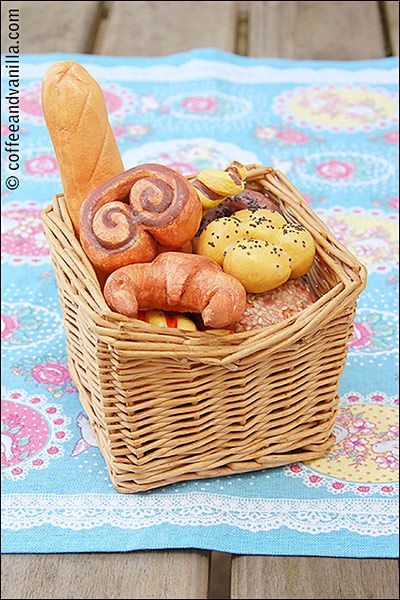 If you are experienced with salt dough crafts, then you know how easy is salt dough to mold. Make the Salt Dough Play Food to use it as a table decoration.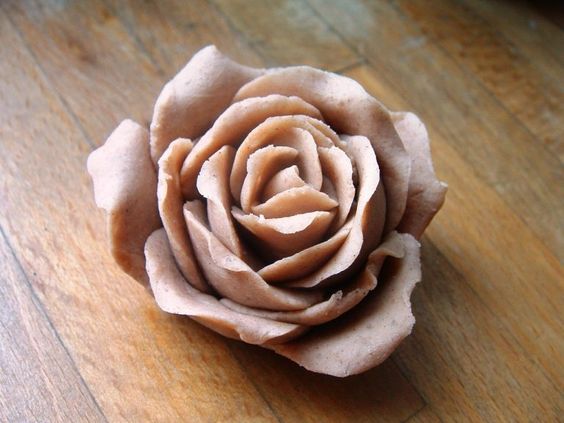 Do you think this Dough Rose will look perfect after paint?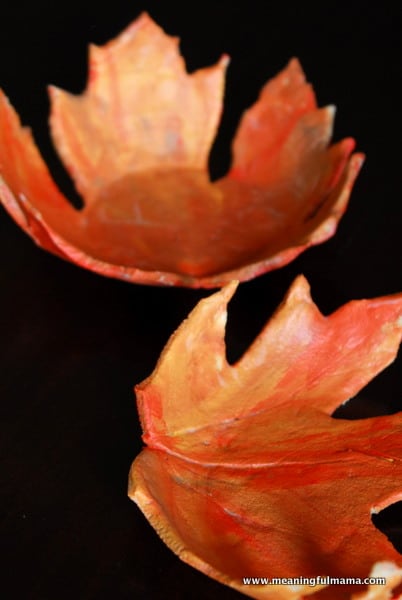 These Leaf Bowls are very practical and are super easy to create.
Here you can see some of my homemade dough recipes and crafts, I hope you will find my collection easy and useful for making ornaments and creative crafts :)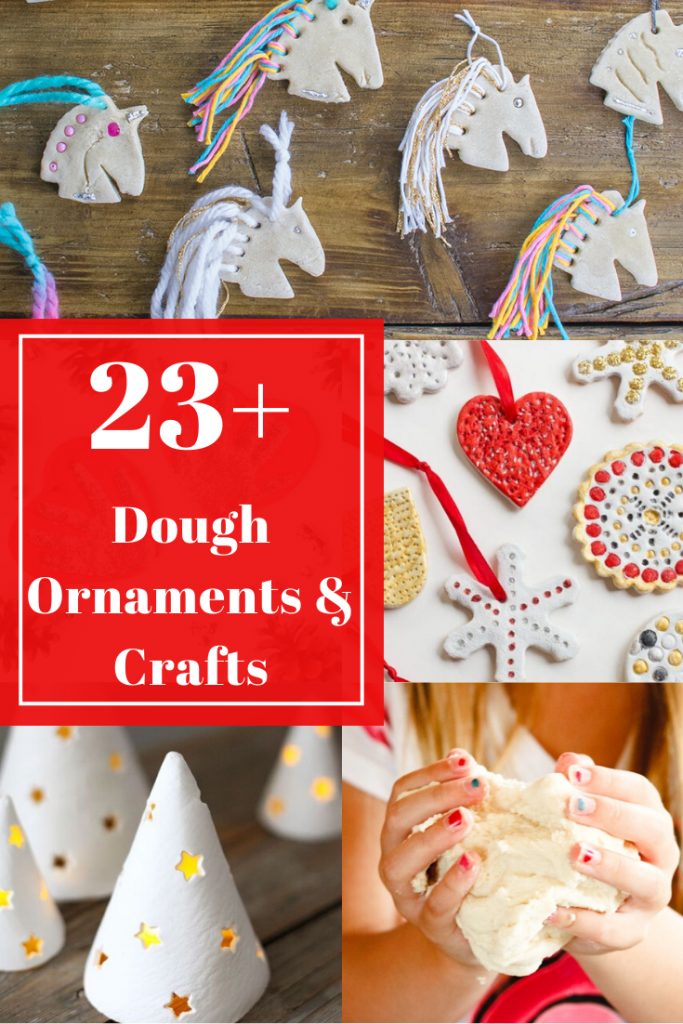 How to make Salt Dough Ornaments and Decorations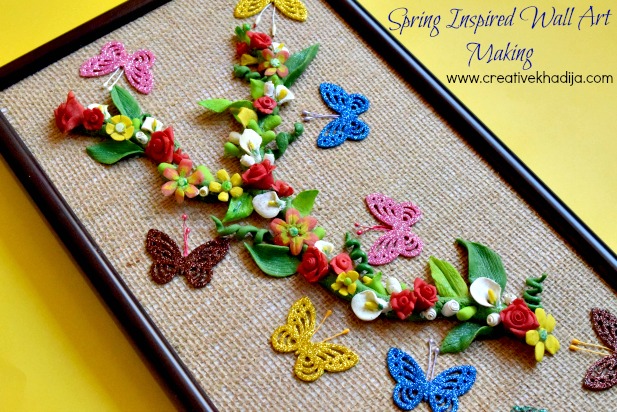 Wall Art Making with Dough Flowers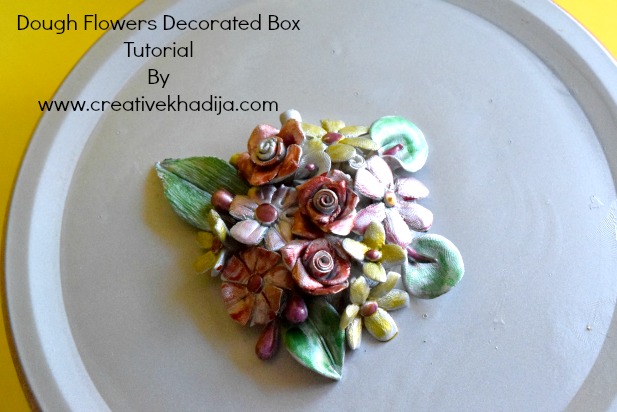 DIY Tin Box With Dough Flowers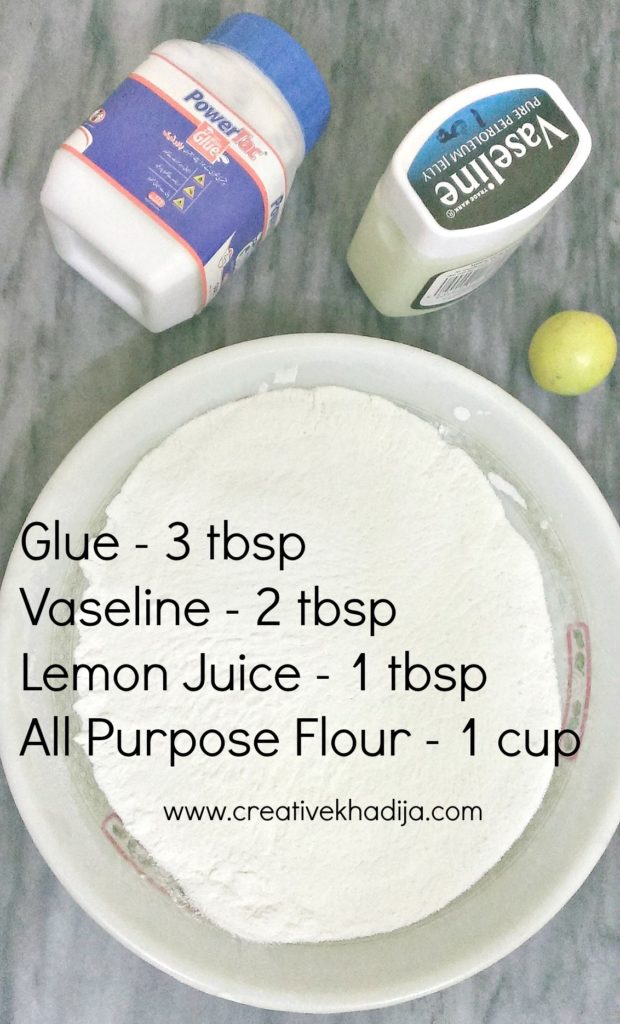 Dough For Handmade Jewelry & Crafts Making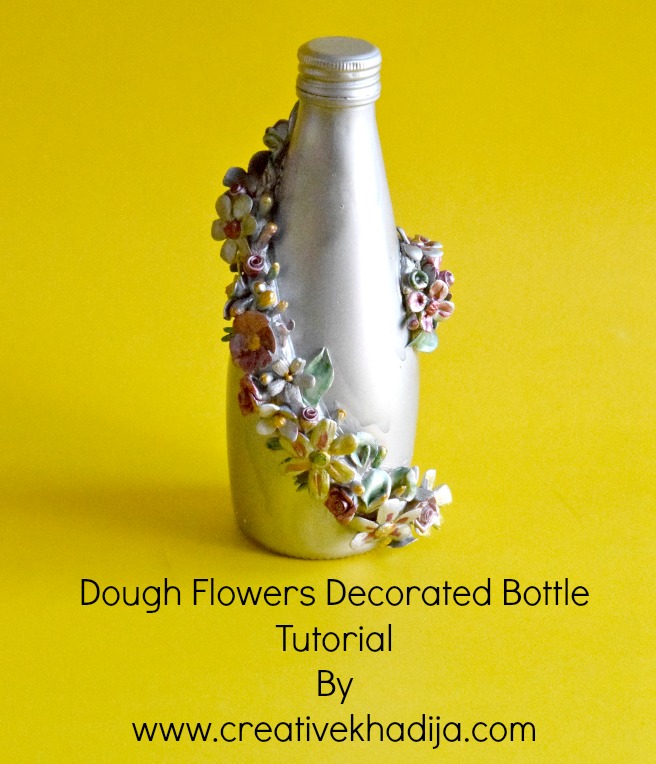 Decorate & Embellish With Dough Flowers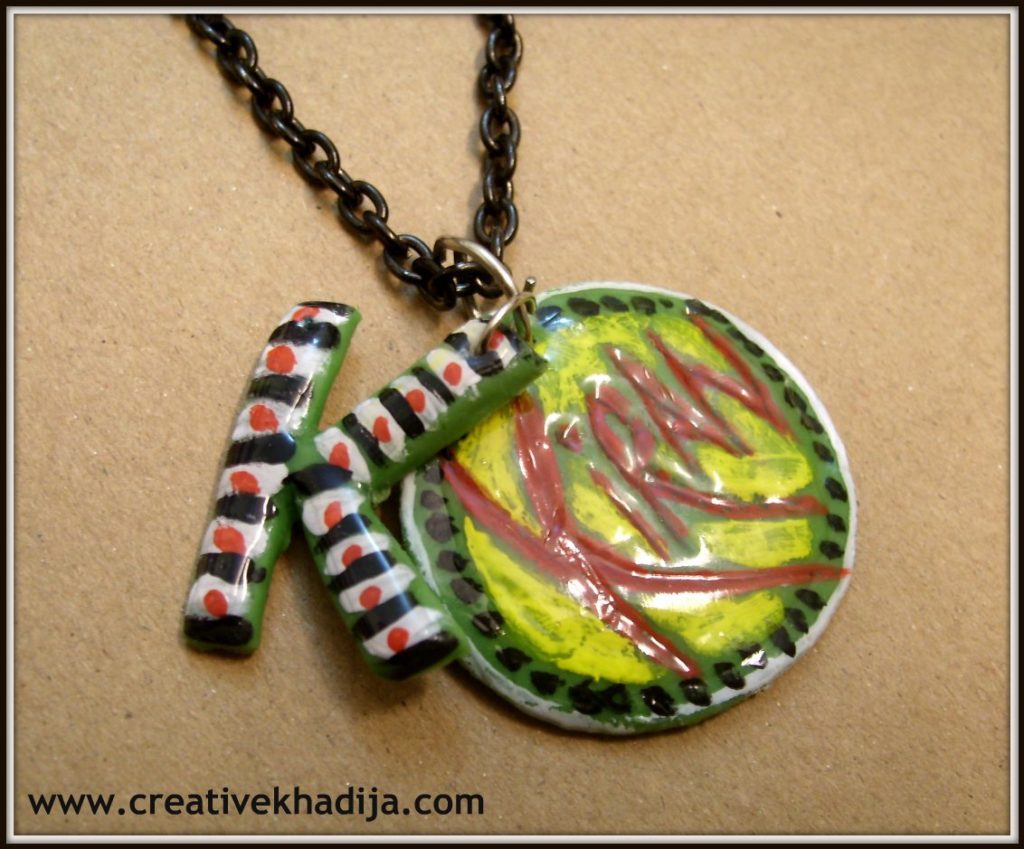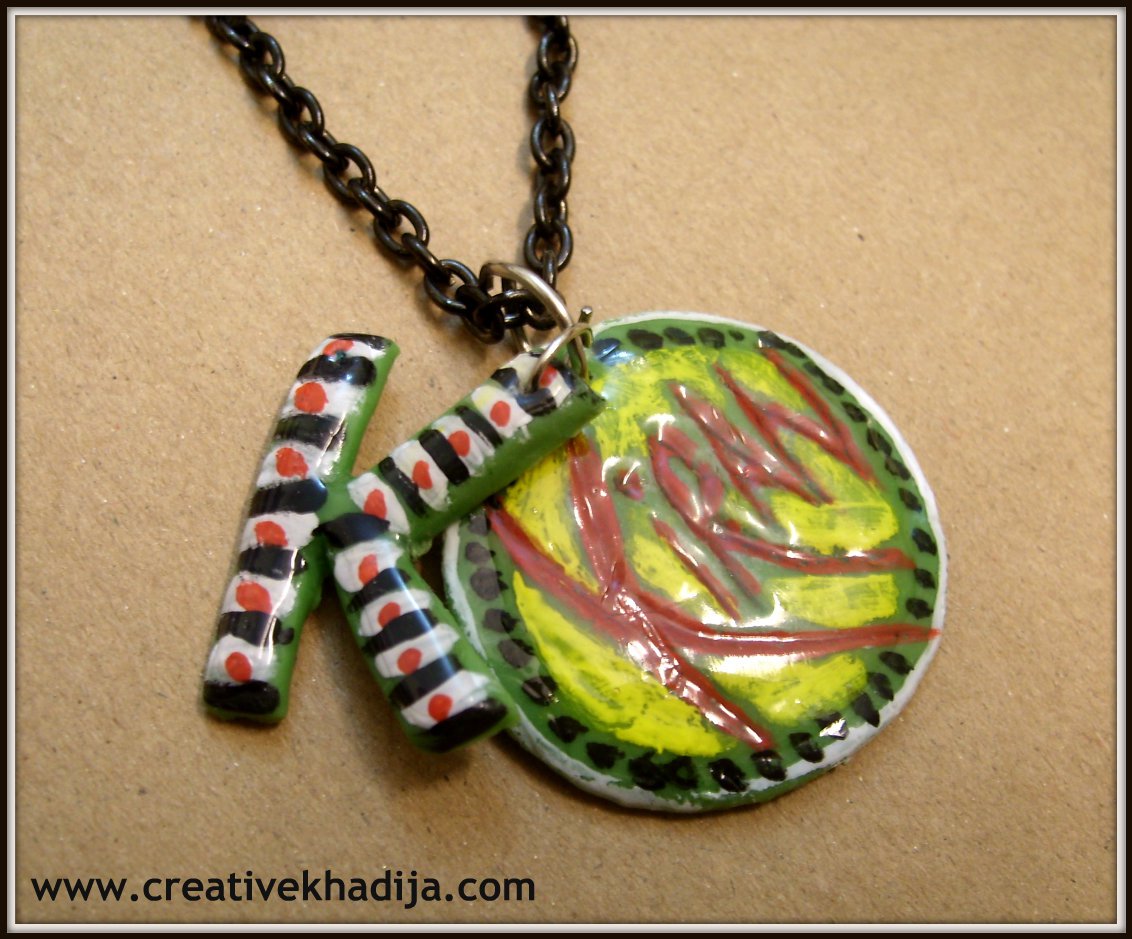 Final Verdict
I hope you enjoyed reading How to Make Dough for Crafts and Ornaments. If you want to see more articles on salt dough crafts, check my article on How to Make Salt Dough Ornaments and Decorations.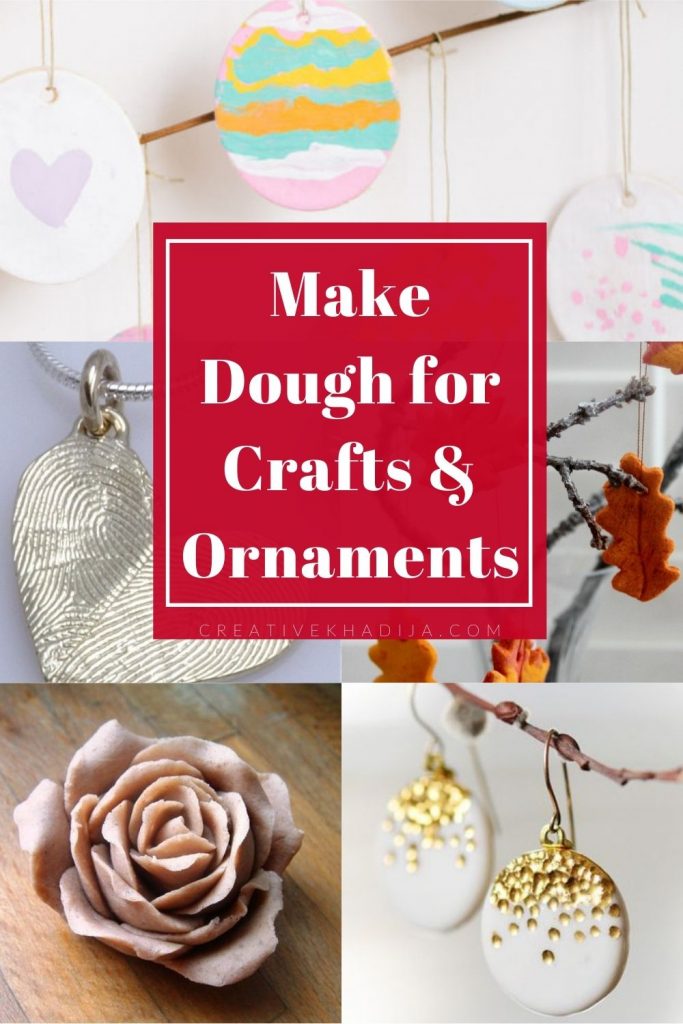 Leave a comment to drop your feedback and don't forget to like my Facebook Page. You can also use cutters for the desire shapes to create these fun goodies. Happy crafting!
Thanks!
Khadija