Hey girls, Weekend is coming near. Do you have some plans for the weekend? I hope you will be enjoying your day. A few days back I've shared some beauty products update in my  Instastory & a lot of girls asked me from where I got these products in Pakistan. Today I'm going to share details with you all & for those especially who were asking me about their swatches. I hope you will find my review useful. Let's see!
My Recent Beauty Cosmetics Haul & Review
1- L.A Girl Beauty Brick Blush – Pinky
2- MUA Luxe Radiant Illumination Highlighter Kit
3- MUA Luxe Strobe & Glow Highlight Kit
4- Elf Peach Please Baked Eye Shadow Trio
5- Make Up Brushes Tool Kit
All of these above brands original products are available at HomeBazar online store. You can see a wide range of products there.
Products Detail & Swatches
1- L.A Girl Beauty Brick Blush – Pinky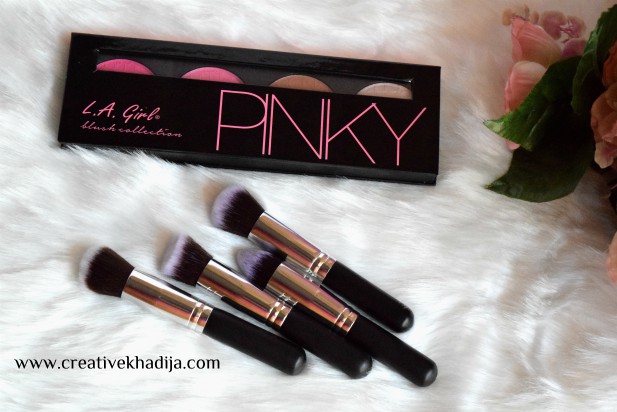 This beautiful kit is a perfect combination of 4 blush shades. It contains two blush shades, One is bright matte magenta pink & the other lighter pink blush shade is with a little shimmer. There is a brown bronzer & silver highlighter. This palette is perfect for a fair skin tone as well as a medium skin tone.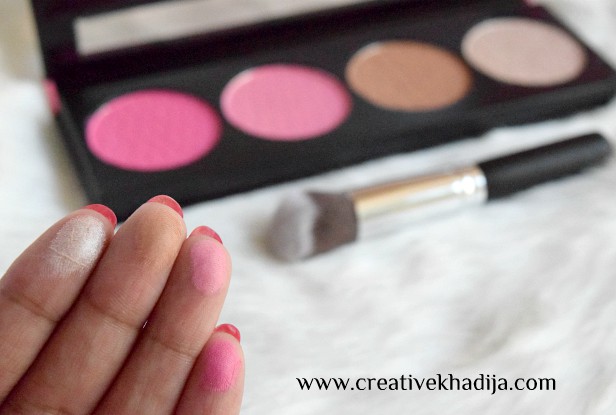 Here is a swatch for all four shades. This bronzer did nice contoure as well. I especially loved this highlighter.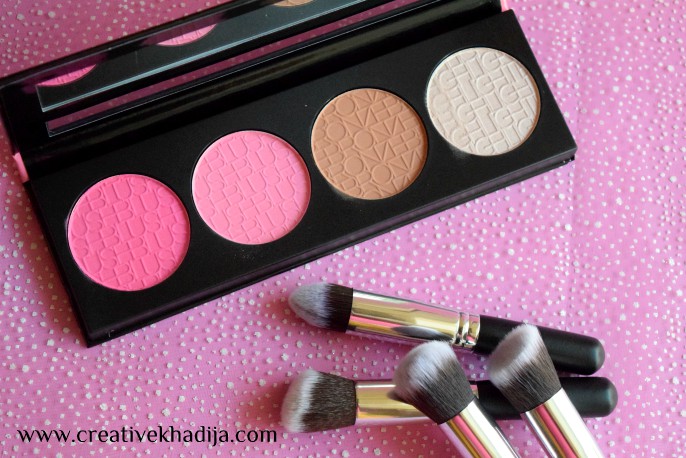 As the pellet size is not too big, so it's really easy to carry in your handbag. There is a mirror on the flip.
Price – 1,375
Rating – 4/5
2- MUA Luxe Radiant Illumination Highlighter Kit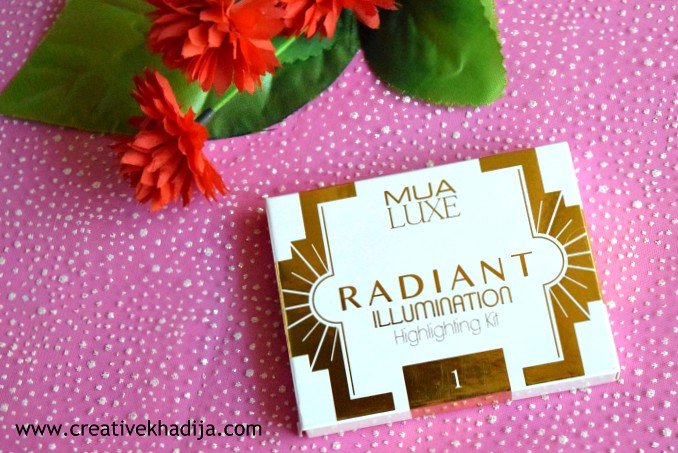 Last year in October Make Up Academy (MUA) started their highlighter range & there are some fine highlighting pallets.  MUA Luxe radiant illumination highlighting kit is one of those pretty kits.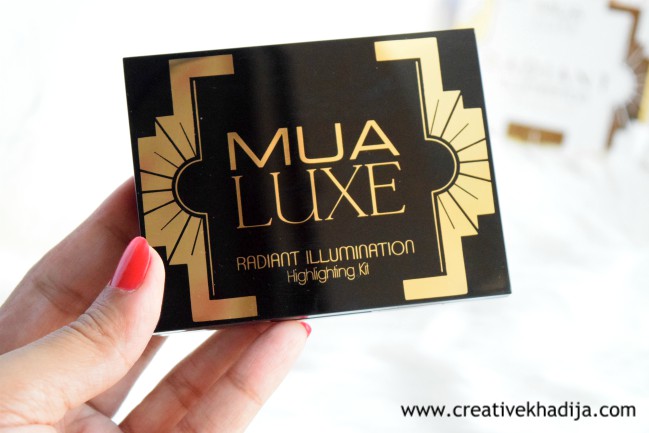 This kit is pretty affordable & comes in a fine packaging too.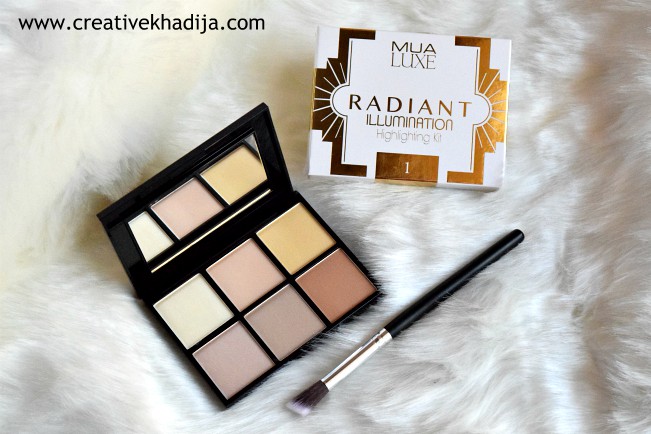 There are six highlighter shades in this one palette. These are different shades for different tones as well, with a little bit of shimmer & shine. But I found them matte as there was a very little shimmer in these shades.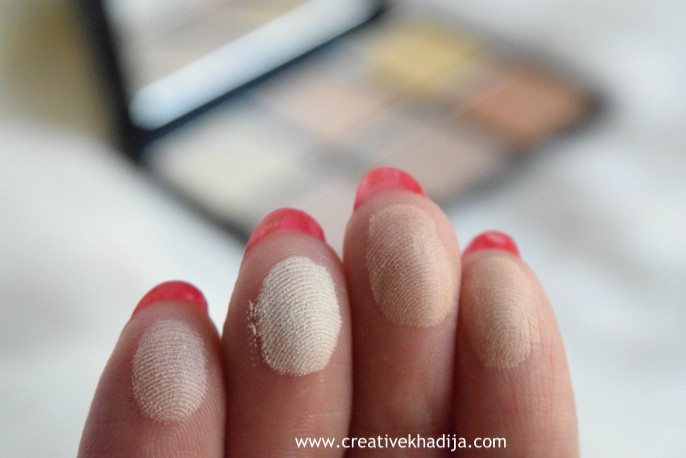 There are 6 shades for different skin tones but I think with a perfect blend, you can apply it for any tone. This kit is without any brush though but there is a mirror inside.
Price – 1,200
Rating – 3/5
3- MUA Luxe Strobe & Glow Highlight Kit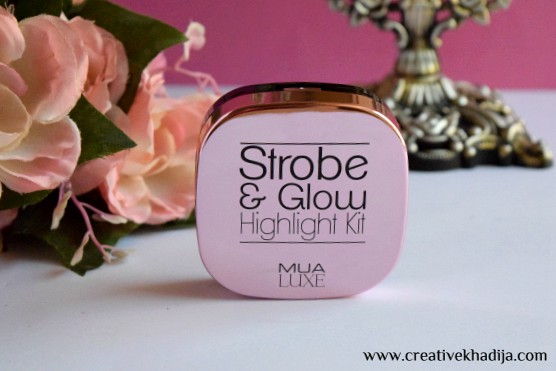 Strobe & Glow highlighting kit by MUA comes in a beautiful metallic pink packaging. There is no card packing cover & its only with a transparent sheet seal cover. In this mini kit, there is a mirror & two layers of powder & cream highlighter pallets.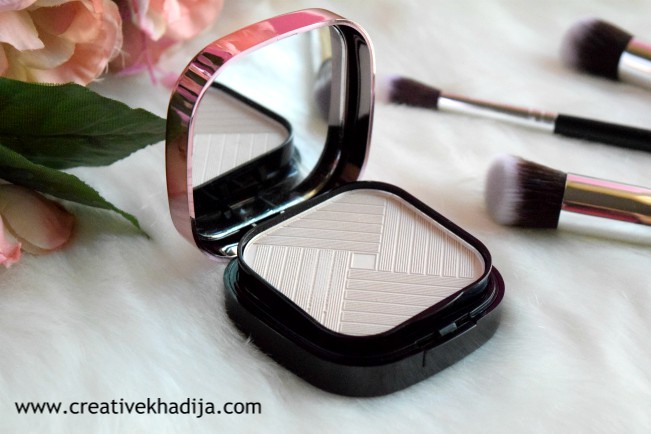 As It contains two pallets inside, one is powder based & other is cream based. It's pretty fine with perfect shimmer. Though it looks matte but it's slight shimmery powder. I especially love the cream highlighter. It can be easily used with a finger too. The cream highlighter is very smooth & will give a perfect touch to your makeover.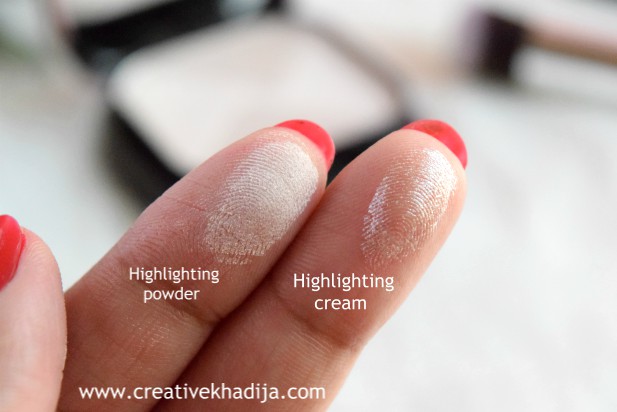 Here is the swatch of both strobe & glow highlighters. You can see the difference.
Price – 745
Rating – 5/5
4- Elf Peach Please Baked Eye Shadow Trio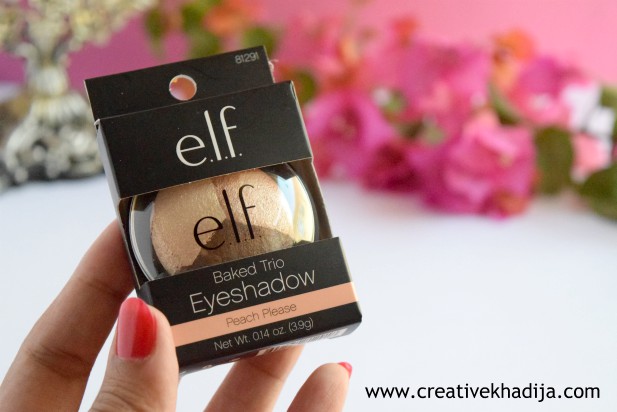 Baked eyeshadows are still highly appreciated as these are in trend since few years. Elf baked trio released about two years back & they are still appreciated by beauty queens. In 2015 Elf launched four trios, Peach Please, Lavender Love, Smokey Sea & Brown Bonanza. The peach Please baked trio comes with three beautiful shades.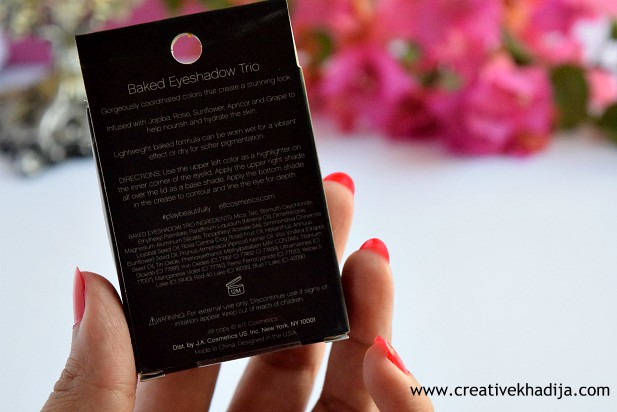 Packaging is nice & you can see these shades without even opening the pack.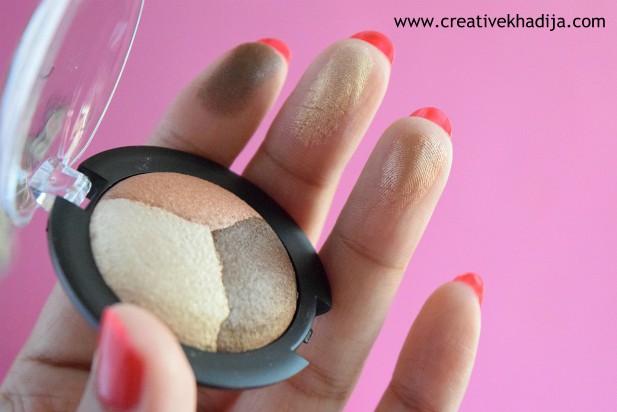 Have a look at these swatches, See the pigmentation. Aren't these perfect? These are dry brush swatches but they can be applied with a wet brush for enhancing the shade a little bit more. There is fine shimmer & shine with a smooth shade of these color.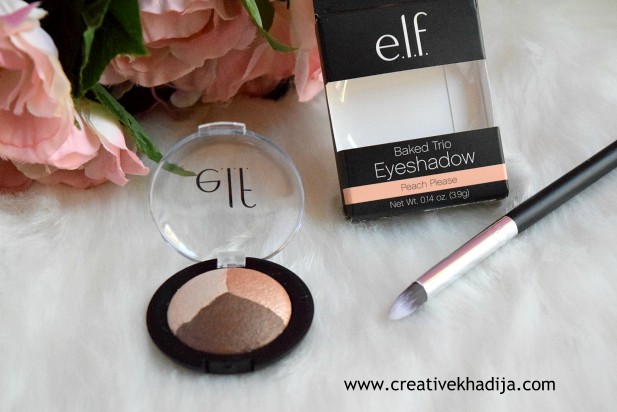 These eyeshadows are with perfect pigmentation. All three shades are with shimmer as well. I would suggest you to use it dry but with a wet brush too, it's not bad. This eye shadows with three shades will give a complete eye makeover.
Price – 850
Rating – 4/5
5- Make Up Brushes Tool Kit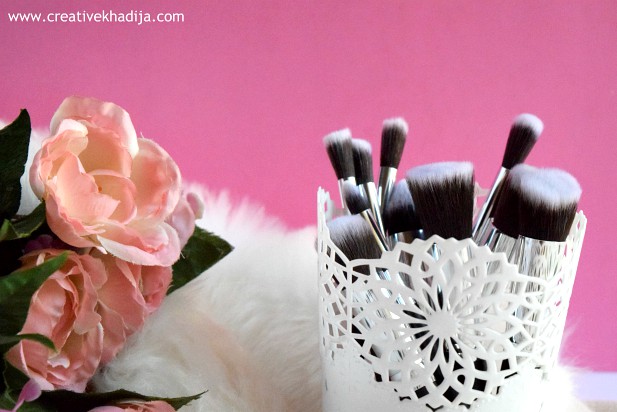 Can you apply all above makeup without any help of makeup brushes? Definitely, you can not. So here I have these beautiful makeup brushes too. There are 10 mini handles cosmetics brushes for eyeshadows, foundation, blush on & highlighters brushes tool kit. Five brushes for eyes & giving highlighting touches while other five brushes are perfect for blush, foundation, face contour.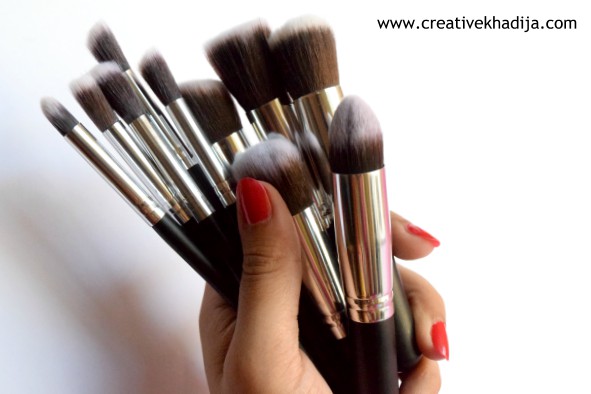 These are with different hair shapes. Some of the brushes are round, angled, tapered, flat & flat angled. All necessary brushes for any basic makeup application. I am definitely loving them all.
Price – 1,500
Rating – 4/5
You can buy all these products from HomeBazar online store. I got these products bubble wrap packed in a bag. You will many top brands there with a wide range of original makeup. I am satisfied with my experience & I am sure you will also find them well & will be happy to buy from them.
Feel free to let me know if you have any question or suggestion related any product above. Looking forward to your feedback if you have already bought stuff from their online store.
Have a great day.
Thank You.
Khadija ~