Guest Post
Giggles in the Garden: 3 Fun Activities for Kids with Gardening Essentials
Giggles in the Garden: 3 Fun Activities for Kids with Gardening Essentials
Children between the ages of 2 and 4 spend an average of 2 hours and 40 minutes online. Children 5-8 years spend even more at an average of 2 hours and 58 minutes. In fact, the older the child, the more time spent online. Encourage kids to get outside for sunlight, fresh air, socializing, and exercise- are important. Not to mention hands-on learning, all with things you'll already have or need for your garden. Kids can have fun in the sun and you can get the most bang for your buck. To see them doing Giggles in the Garden, here are 3 Fun Activities for Kids with Gardening Essentials. Keep on reading the blog post
Giggles in the Garden: 3 Fun Activities for Kids with Gardening Essentials
1-Create Your Own Compost:
A compost bin may seem solely practical, but it can also be quite fun for kids. Especially if they're still in their phase of loving mess and dirt. Quality soil is a must for any successful garden, and you likely already have what you need to get started; just a bin and some basic equipment, like small gardening shovels. What's more is that there's such a wealth of materials hiding all over your home. The kitchen is an obvious place to start, but you can also save the debris from your usual maintenance routine. Including cleaning your gutters, pulling weeds, and cutting the grass – all of which are excellent for the compost bin. This is a great opportunity for children to get involved and be outside. They will learn about the environment and the importance of waste reduction.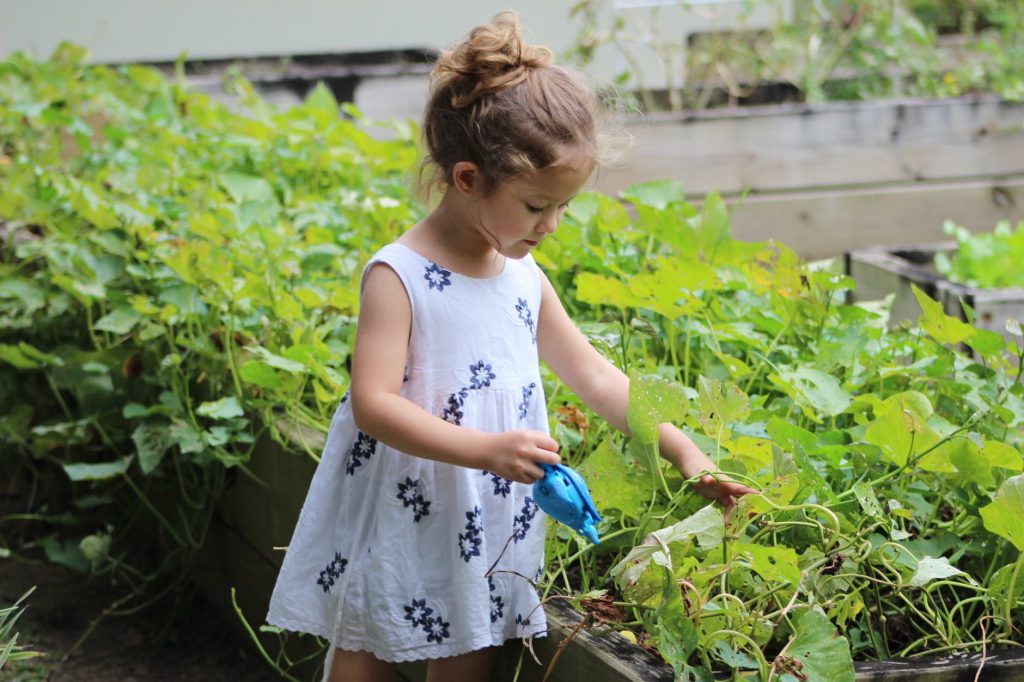 2- Treasure Hunt for Unique Planters:
Building on the topic of reducing waste, another fun idea is to search for alternative planters. You can find these among items that you no longer have need for. You likely will have round up quite a number of things. Especially with your yearly spring cleaning when organizing cupboards and closets. Planters can be lots of things with a little imagination. Ideas can range from all those spare glass jars hanging out in your kitchen. Also your kid's old rain boots that no longer fit or are too worn to be of use. To add more fun to the 'treasure hunt', you can give your kiddos some supplies. They can decorate their planters, like glass paint or stickers for the tots.
3- Turn Plant-Watering into Outdoor Fun:
Of course, you can't grow a garden without water. Watering plants is often viewed as essential, but boring for kids. It doesn't have to be! Create a fun homemade water sprinkler to simultaneously water your plants. While also giving kids hours of outdoor fun. This also makes use of any plastic bottles you have on hand. Once again saving you from having any extra expenses
You don't have to have a ton of extra money for these activities. No special tools, or even a ton of spare time to enjoy the outdoors with your kids. By using everyday items and working fun into your usual house and yard-keeping routine, it's really quite easy. These 3 Fun Activities for Kids with Gardening Essentials will definitely help you.
Disclaimer – This post may contain collaborative links. Thank you for your support.