Pakistani Articles
9 Best Pakistani Dramas You Should Watch
This year, 2020, is the glorious year for the drama industry as it produced some great scripts. Here is a list of best Pakistani dramas which you will enjoy!
While this quarantine has some negative impact on lifestyle but here's a catch, it made me appreciate TV dramas a little more. I started watching some of the best Pakistani Dramas recently. Let me clear one thing here, I am a big dramas addict since childhood. Considering this is one of my favourite leisure activities. Previously I have shared my top Netflix dramas. But in this article, I will be sharing 9 best Pakistani dramas you should watch.
List Of 9 Best Pakistani dramas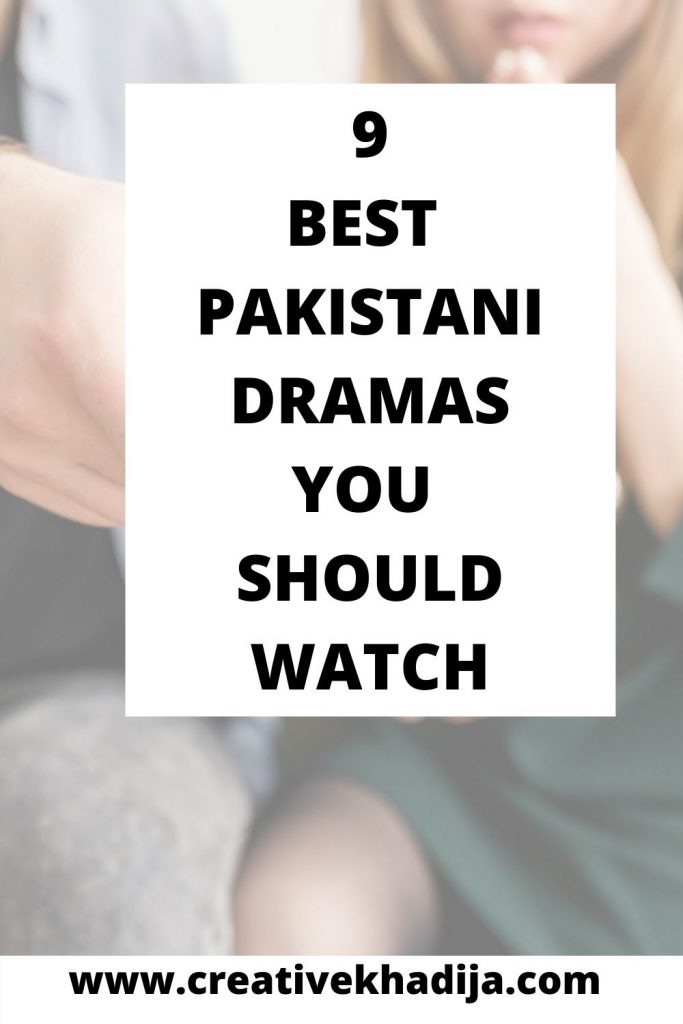 There are no lies in that our drama industry has easily taken over the movie industry. It isn't only about the quality writing but strong plots and realistic approach to society as well. This year, 2020, is the glorious year for the drama industry as it produced some great scripts.
Best Pakistani Dramas On Entertainment Channels
Pakistani drama has secured a good amount of international audience. Recently, our leading channels like Geo TV, Hum TV, and ARY Digital produced some very strong script. These Pakistani dramas discuss realistic approach but also tell us the lessons of life as well.
Here I would like to mention the hard work of actors too. They are making my experience delightful every time I watch their incredible acting.
Without much ado, below are the on-going 9 Best Pakistani dramas for you to binge-watch. And you can easily trust this list because this is coming from an enthusiastic drama addict. and watching dramas is one of my leisure activities.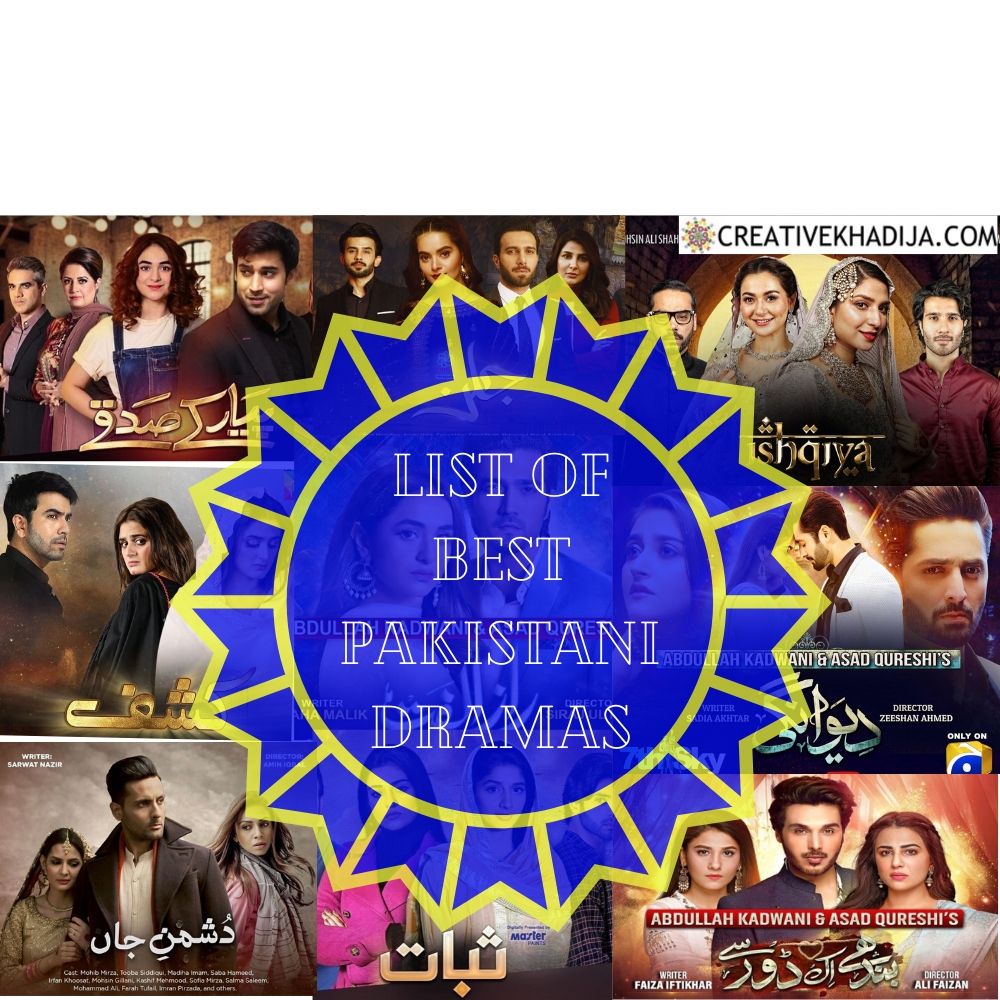 BEST PAKISTANI DRAMAS ON ARY DIGITAL
Ishqiya
This mega cast ARY digital drama, Ishqiya starring Feroze Khan, Ramsha Khan, Gohar Rasheed, and Hania Aamir is a story about love and betrayal. Humza ( Feroze Khan) and Humna ( Ramsha Khan) were studying together and madly in love.
As they say, it's not always you get to end up with the person you love. The same happened with them, Humna was forced to marry Azeem (Gohar Rasheed) due to her parents' wish.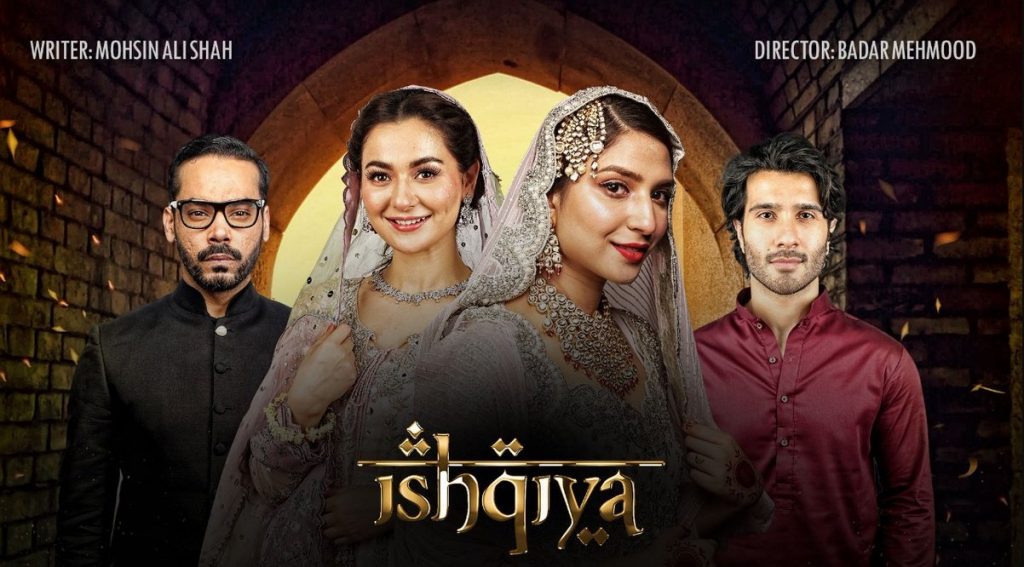 This was considered as humna's betrayal by Humza and he decided to take revenge by marrying Humna's younger sister Rumi ( Hania Aamir). I won't say the story is very unique but this is extremely cliché.
The fact that this Pakistani drama is leading the chart because of the strong story. While we all know our angry young boy Feroze Khan and man of aura Gohar Rasheed are scene stealers. But our pretty actresses, Ramsha and Hania are the epitomai of refined expressions.
Right now the drama is having some interesting twists and keeping me on the edge. Considering it's one of the leading Pakistani dramas. It airs every Monday at 8:00 pm on ARY Digital. Don't forget to enjoy this ride of emotions with Hania, Humza, Humna, and Azeem.
Dushman e Jaan
Honestly, when I first watched the trailers this drama, I never thought I would become addicted to this. What an amazing story and something I have never seen before. And this is why I listed Dushman-e-Jaan in my best Pakistani drama list.
Mohib Mirza, Madiha Imam, and Tooba Siddiqui's starring do have the normal plotlines like rishta issue, working woman culture, scheming relatives, and poverty.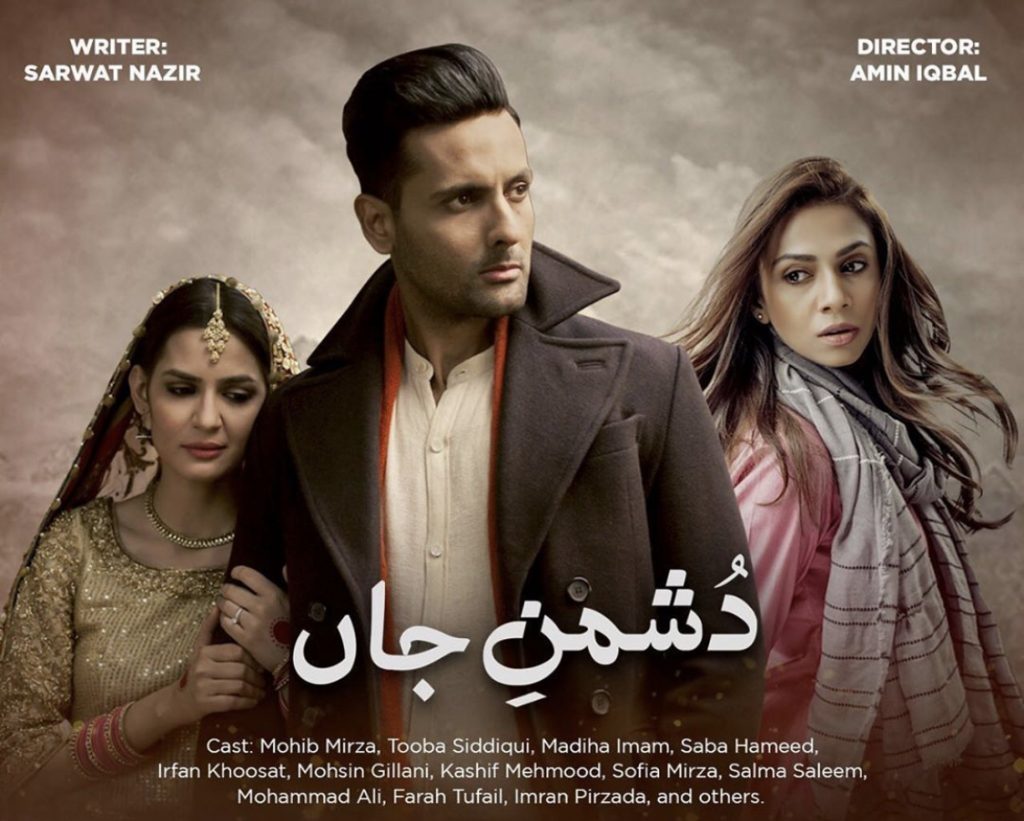 The story is about Hatim ( Mohib Mirza) who is quite high-headed and has a dark side due to troubled childhood. Ramsha ( Tooba Siddiqui) comes from a very middle-class family and works there.
Due to certain events, Hatim and Ramsha had a feud in between which made Hatim abandoned her in the middle of the road. Where she got kidnapped, raped, and killed.
Hatim blames himself and developed symptoms of PTSD. In his guilt of killing Ramsha, he started supporting her family and ailing brother. The drama has a very interesting storyline of a psychological thriller and murder mystery.
While watching the story I sometimes feel like reading Agatha Christie or Sidney Sheldon. Honestly, the story is very engaging and will grip you from all sides. In recent episodes, we came to know that there was someone who saw Hatim and Ramsha, and now that "someone "is blackmailing Hatim.
It's the right time for you to start watching Dushman-e-Jaan if you haven't already.
Jalan
As much as I say we don't like cliché storyline. But we all do enjoy it at a certain height. This Pakistani drama, Jalan, comes with a mega cast including Minal Khan, Emmad Irfani, Areeba Habib and Nadia Hussain.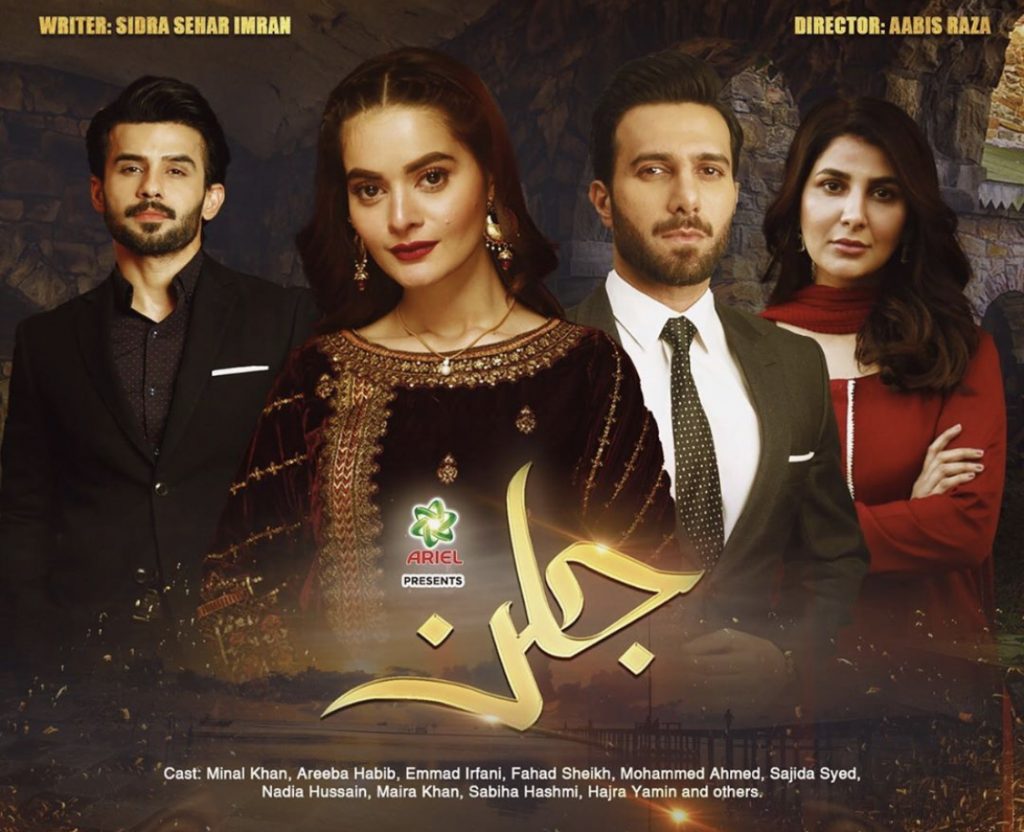 The story is a perfect balance of happiness and drama. How the jealousy can taint the happiness of one person. How greed makes you blind of other's emotions.
It will be interesting to see Minal playing such deep character.
The drama airs on ARY Digital at 8:00pm on every Wednesday.
Best Pakistani Dramas on HUM TV DRAMAS
Pyar ke Sadqay
There are no doubts that hum tv is producing some amazing serials and Pyar Ke sadqay is one of them. A very sweet story of young love with a touch of comedy.
The drama has heartthrob Bilal Abbas Khan and mesmerizing Yumna Zaidi as the lead with very pretty Yashma Gill. Abdullah ( Bilal Abbas) is a college nerd who excels in his studies. But he has other issues like fear of his stepfather, stuttering, and he's introvert also. Whereas Mahjabeen is someone who thinks there are better things than studying.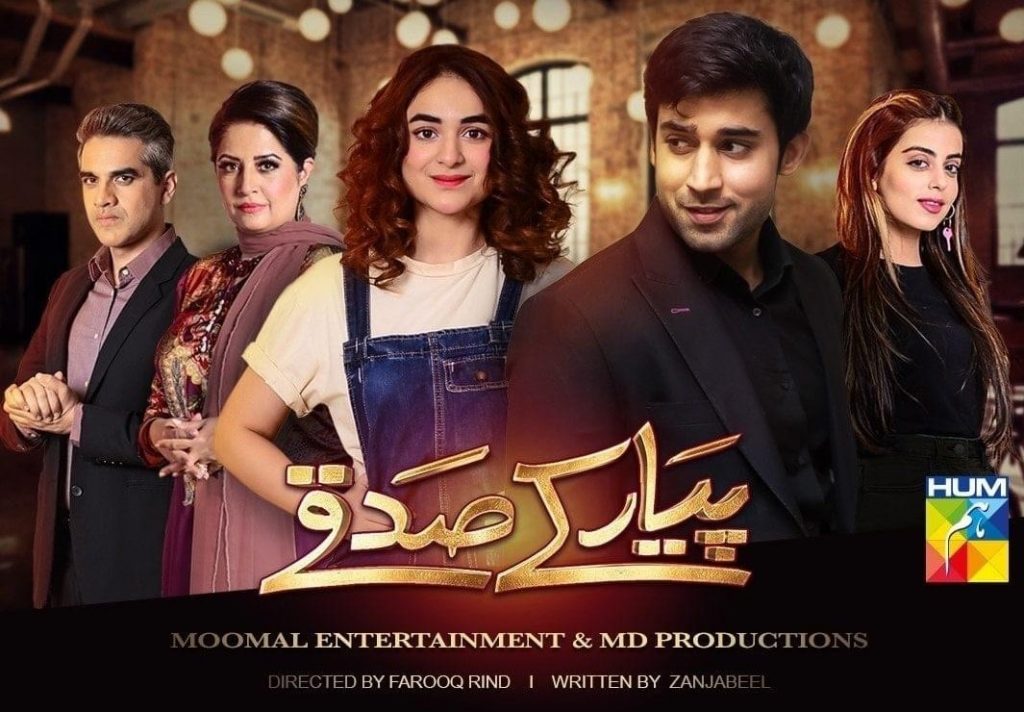 Abdullah and Mahjabeen upon meeting with each other developed a liking and got married. What I really like about this drama is that Mahjabeen completes Abdullah where he lacks. Even though she's not fond of studies but she's smart and sharp of her surroundings.
With the involvement of dysfunctional families, the drama moves forward with the right pace and continue engaging audience. Comedy isn't an easy medium but Bilal and Yumna are a complete joy to watch. They do miss some beats here and there but mostly stand out in every scene.
It airs on Hum Tv on every Thursday at 8:00 pm.
Kashf
Now, this is the drama that I can safely say about one of the unique scripts which I haven't seen before. Hira Mani has done tremendous projects like Do Bol, Ghalti, and now this. The story is very different than usual in every way and depicts the real face of society somewhat.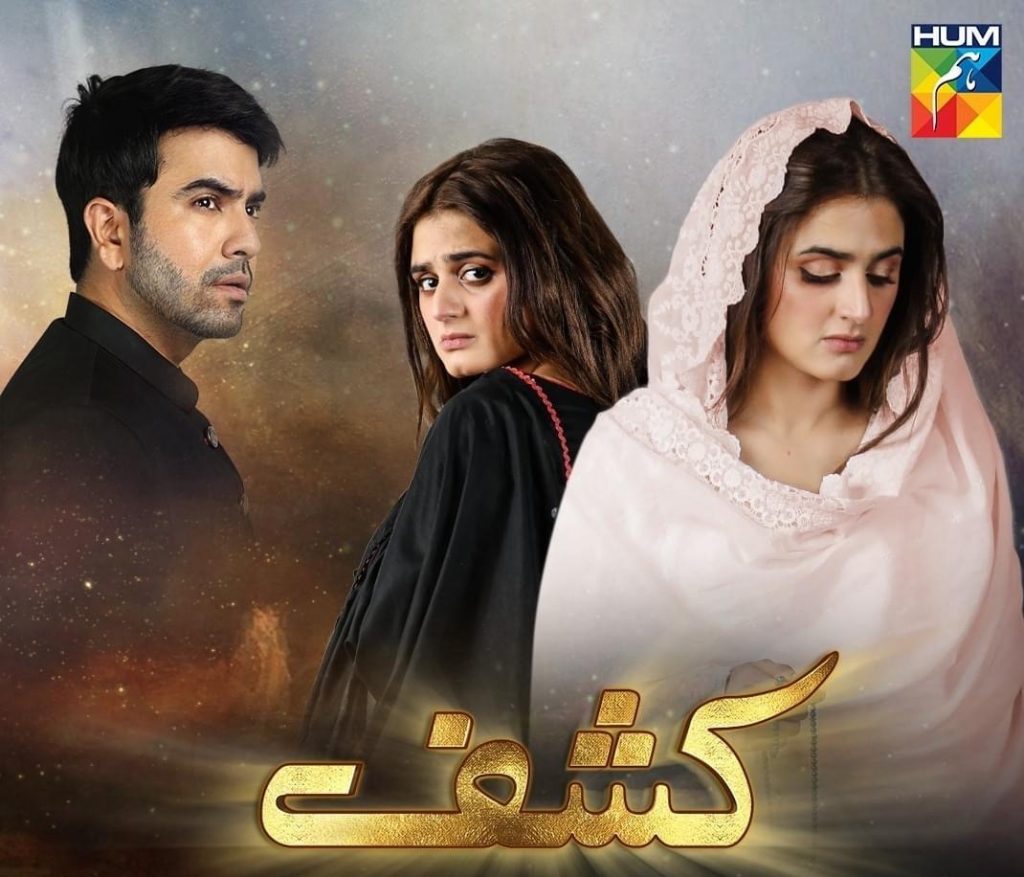 Kashf is a girl who sees future events through her dreams. Her father who is a greedy man, exploited her ability to get money from people. The reality of a society that how men prefer to have a son than daughters shown in this drama very practically.
Her phupo who basically runs the house doesn't allow making any decision and it's Kashf's father who has full control.
No doubt with this intense story, Kashf has become best Pakistani drama.
The drama also has Junaid Khan in the lead and comes on Hum Tv on every Tuesday.
Sabaat
Our television screen captivator Mawra Hocane made a comeback with Sabaat which is a story about the social classes. Anaya, played by Mawra, belongs from a middle-class family and very obedient to her parents. She's studying in one of the reputed institutes in order to fulfill her dream of a stable future.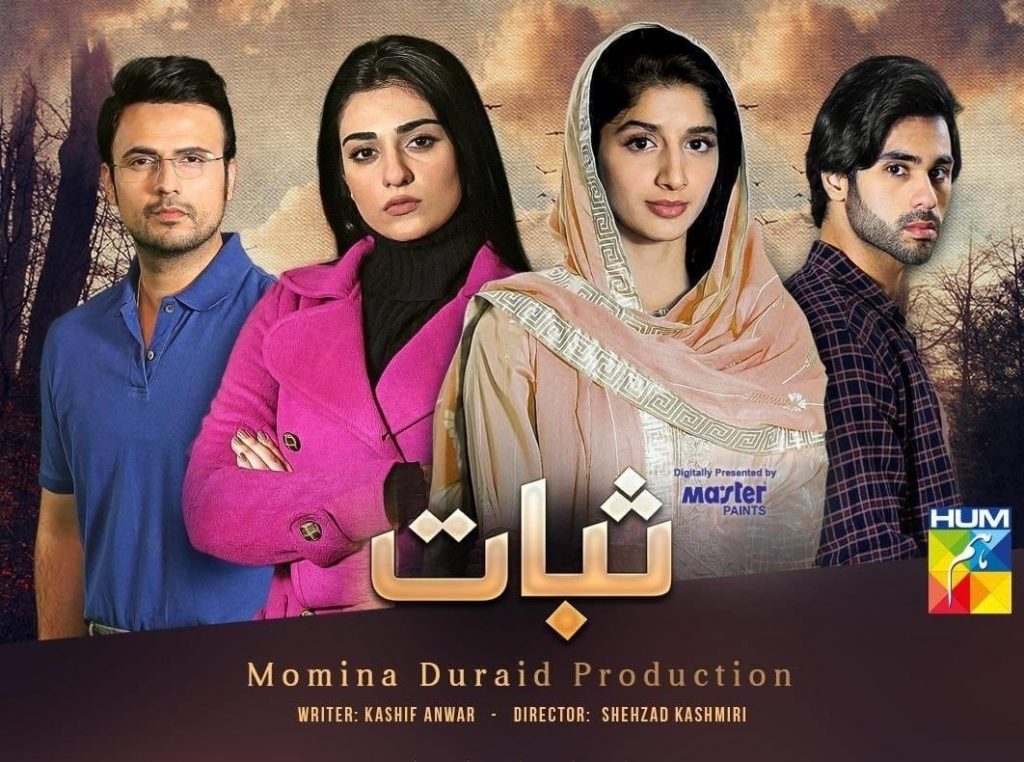 Then we met Miraal played by Sarah Khan, who comes from an elite family and has everything on a silver plate. This makes her materialistic and extremely high head.
What I really like about this drama is that the issue of workplace harassment, the societal difference between the middle class and upper class, and the privileged kids who think they own the world.
The turning point came when we saw the changes in Miraal's character after her grandmother's illness. The future episodes are going to be very intense as we might see the layers which Miraal holds. Meanwhile, the budding romance between Anaya and Hasan ( Miraal's brother) will be another something to look for.
The drama is another Hum Tv's bright show and airs on every Sunday at 8:00 pm
BEST PAKISTANI DRAMAS ON GEO TV
Deewangi
The same story of a spoiled and rich businessman and unfortunate but determined girl. It might sound ordinary but works every time. The amazing chemistry of the lead pairing of Danish Taimoor as Sultan and Hiba Bukhari as Nageen make this drama as the best Pakistani drama.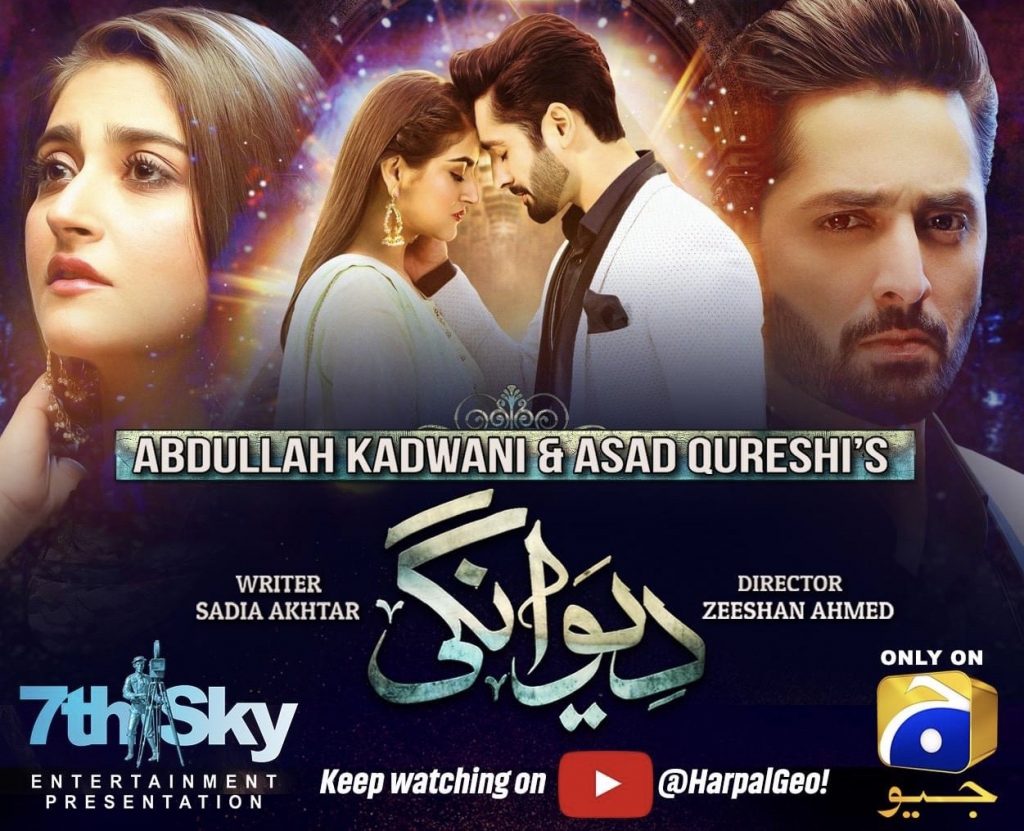 From the very first episode, these two made me obsessed with the story. The story revolves around Nageen who lives with her sister and brother-in-law who are below the middle class. To support the family, she started working as a bus hostess where she met businessman and politician Sultan Durrani.
Initially, Sultan tried to gain Nageen's attention but she rejected his advances. But eventually gave in and both decided to marry but on the day of the wedding, Nageen got kidnapped. Sultan didn't trust her and humiliated her and rejected her.
There's more into the story so I decide you to binge-watch this drama. I am sure you will be captivated by Sultan's charm and Nageen's innocence.
The drama airs on Geo Tv on every Wednesday at 8:00 pm.
Raaz e Ulfat
The uncongenial love story of Irtiza ( Shehzad Sheikh) and Mushk (Yumna Ziadi). Mushk comes from a middle-class family. Where like every other story, has a strict father who after pestered by his wife allowed Mushk to study for Masters.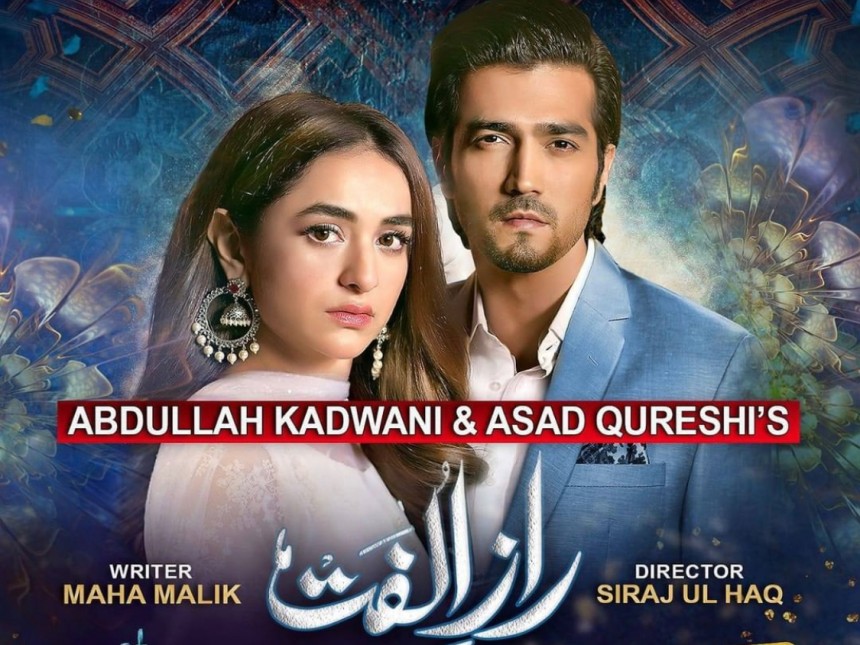 There she met a very modern Sehba ( Komal Aziz) and immediately got inspired by her lifestyle. Deep down Sehba is jealous of Mushk's innocence and deliberately making her go against her family.
Raaz-e-Ulfat is a story where a daughter is set to go against the authoritarian protocol set by her father. And now that she's in love with Irtiza, so it will be interesting to see how far she can go for her freedom and happiness.
The drama airs on every Wednesday 8:00 pm on Geo Tv.
Bandhay Ek Dor Say
The epic saas-bahu saga has been ruling our screen in the majority. In this regard, I found Bandhay Ek dour se a very refreshing story. Regardless of the story being a cliché love triangle, I love the stimulating turns of events.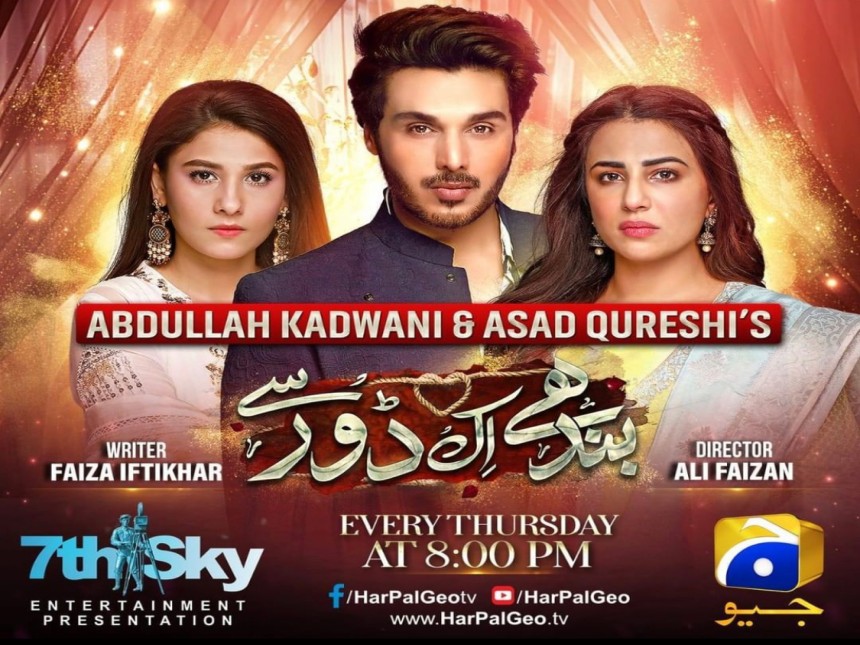 It has the very enchanting cast consists of Ahsan Khan, Ushna Shah, Hina Altaf. But that's not all, this drama shares the small family stories with which you can highly relate. In a nutshell, it's all about the everyday ups and downs of a joint family.
It airs on every Thursday at 8:00 pm on Geo Tv.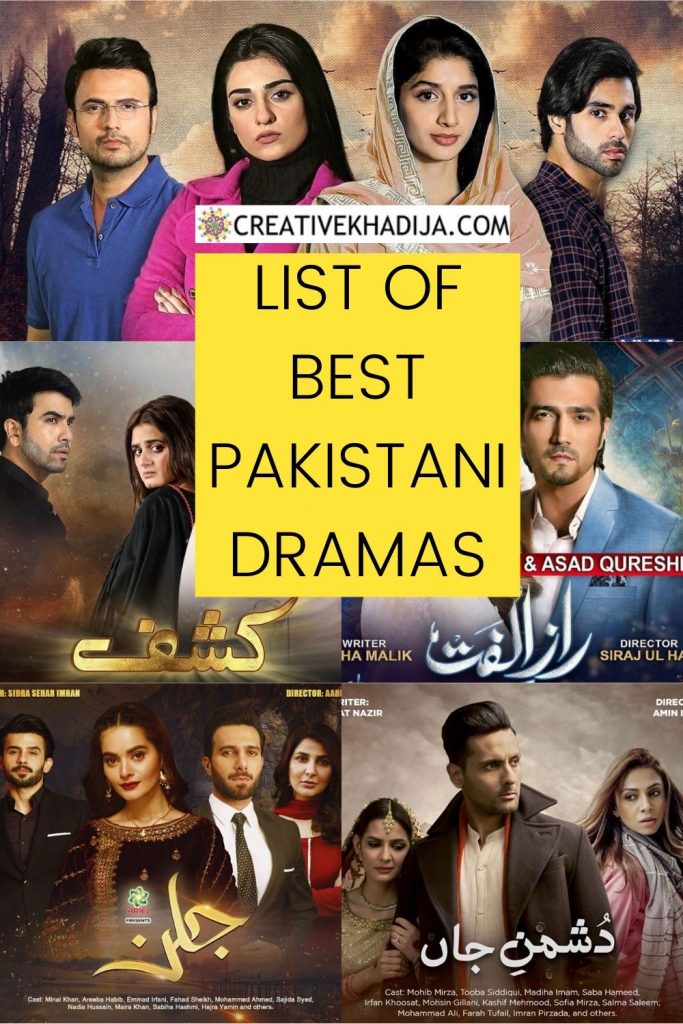 Here's my list of 9 best Pakistani dramas you should watch. Be it a love story or contemporary or thrillers, drama industry has something to offer to everyone. So now that you have your mind prepared so pick some popcorn and start binge-watching them. Trust me, your quarantine will become 10x times better.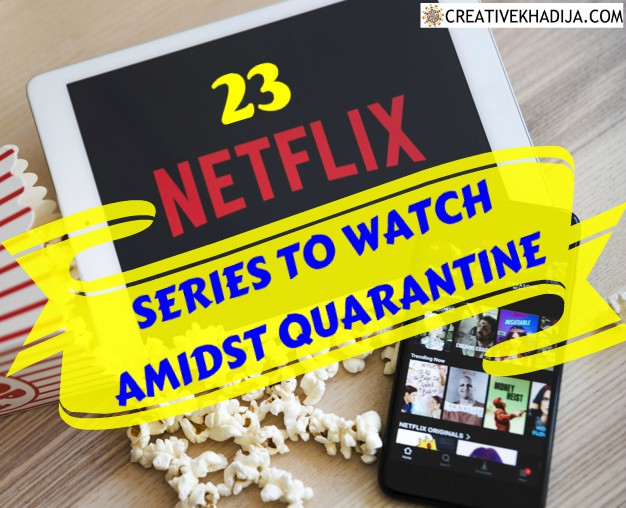 23 BEST NETFLIX SERIES TO WATCH
Let me know if you like my today's article about 9 Best Pakistani Dramas. If you want to see more entertainment articles like this, drop me a comment.
Note : All images courtesy Social media channels of Geo Tv, Hum Tv & Ary Digital TV.
Have a great weekend everyone!
Khadija