If you are following me on Instagram, you may already know that I was working on my Self Portrait Painting With Acrylic Paints which is Paint By Numbers by Winnie Picks. I received it last month & it took me a few weeks to complete it. It was a detailed art project and believe me worth trying.
Today I am going to share my experience and my self-portrait painting video with you, so you can see how I completed it. I hope you will find it interesting :)
Self Portrait Painting With Acrylic Paints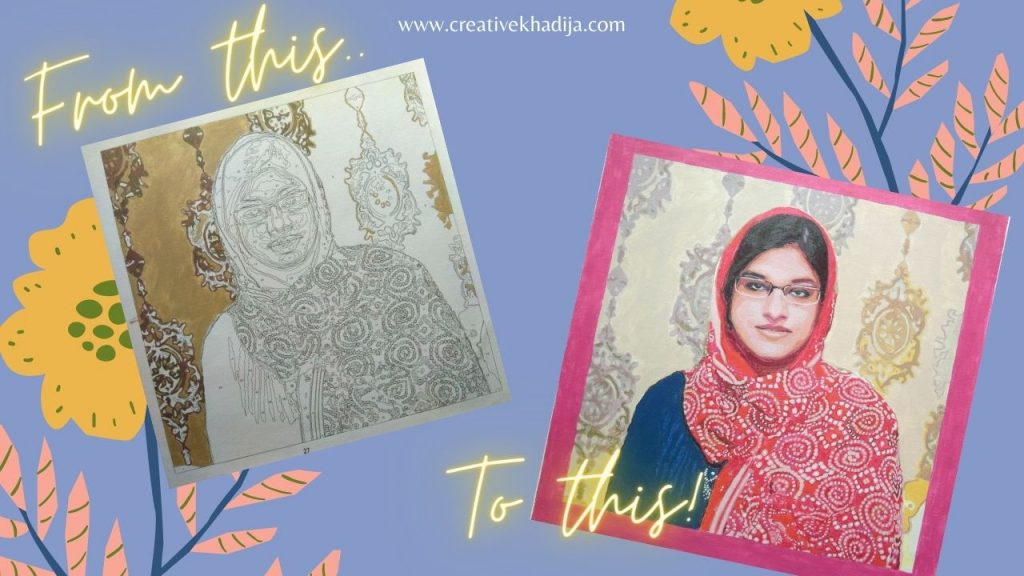 Yes, this is not a picture but hand painted portrait. You may also have seen this picture of me on the side bar of my blog since last two years. I decided to use the same picture for painting as I like it. This Self Portrait Painting With Acrylic Paints completed in two weeks approximately. I spent one hour daily on painting this Paint By Numbers for adults. Sounds well?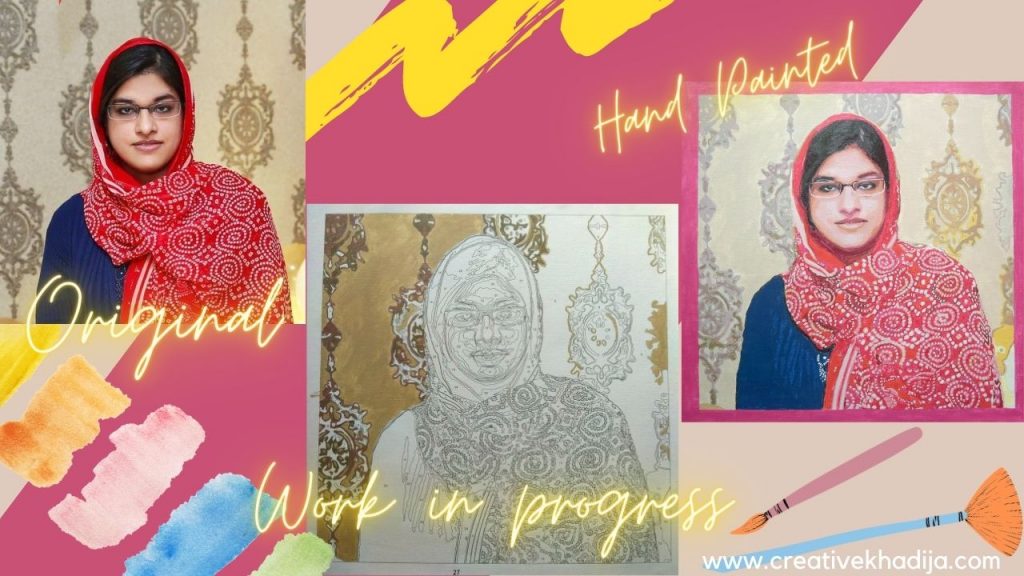 Here you can spot the difference between my original portrait picture & the hand-painted one. There was a lot of work involved in between completing this self portrait painting.
Canvas Paint By Numbers for adults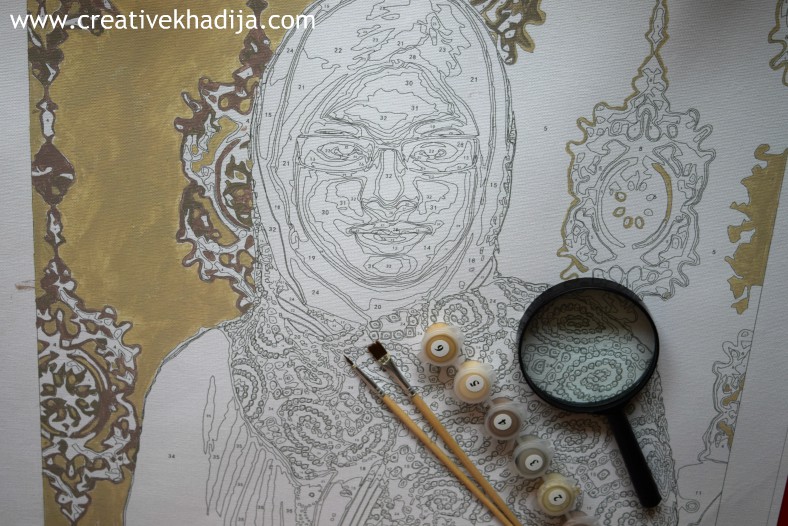 As the paint by numbers blocks are very tiny, so it was recommended by the brand to use a magnifying glass. It is for better understanding of the exact paint number mentioned on the canvas sheet.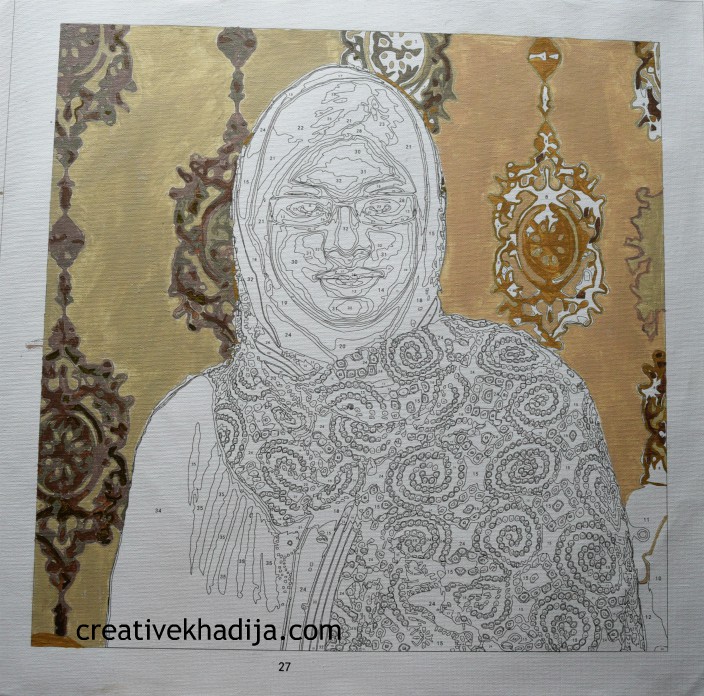 I forgot to take a full picture of the portrait before starting any work, I was so excited to start actually. First of all, I painted the background of the canvas by following the paint numbers. I have used a thin tip brush which came with the package. There were four paintbrushes with very fine bristles for painting on this canvas. For narrow spaces and blocks, I used the thin tip & for broad areas, I used a flat paintbrush.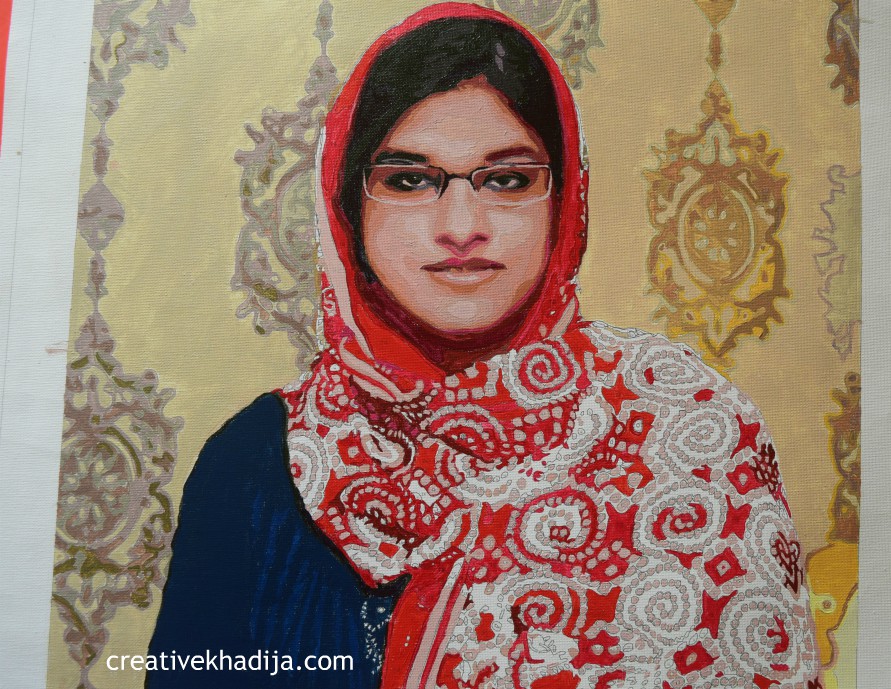 After completing the background part of the portrait, then I moved to the face part of the canvas. I can't tell you how surprisingly it completed. I was more than excited to see how the face part turns out. And there we go :) Looks super realistic as the original picture. No?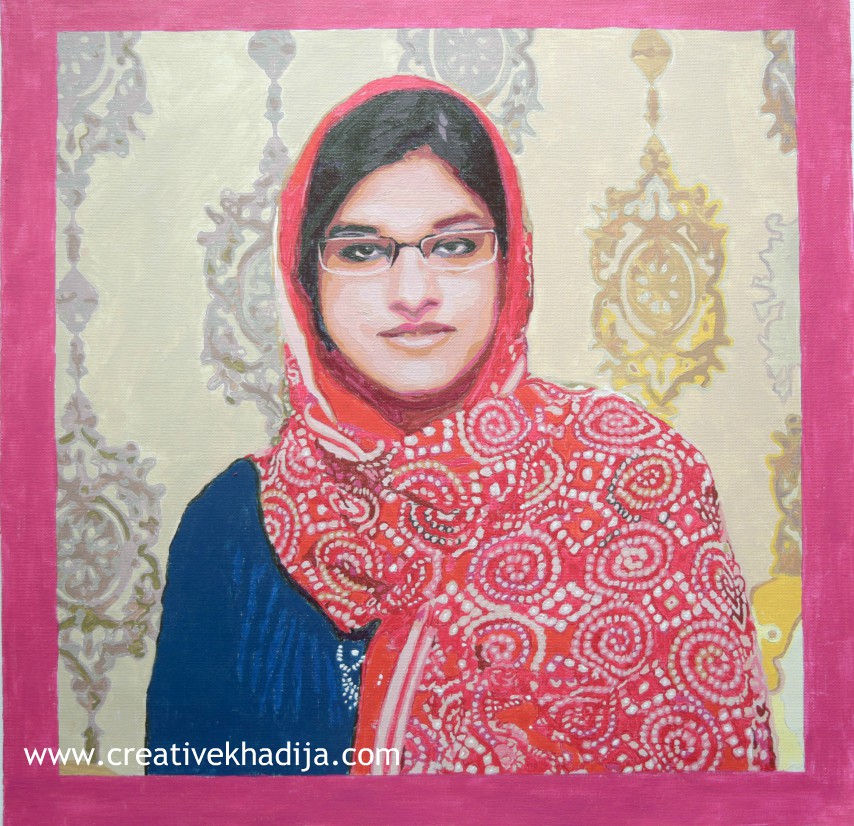 There we go. The self-portrait painting with acrylic paints is now completed. Look at this final look! But wait…
I have filmed it while painting this portrait paint by numbers. Go watch this video of the step by step painting. I hope you will find it fun! Also, make sure to subscribe my YouTube channel, please!
Self Portrait Painting With Acrylic Paints | Video
I hope you enjoyed this video. If you want to see my other acrylic paints art work and hand painted crafts, you can check here: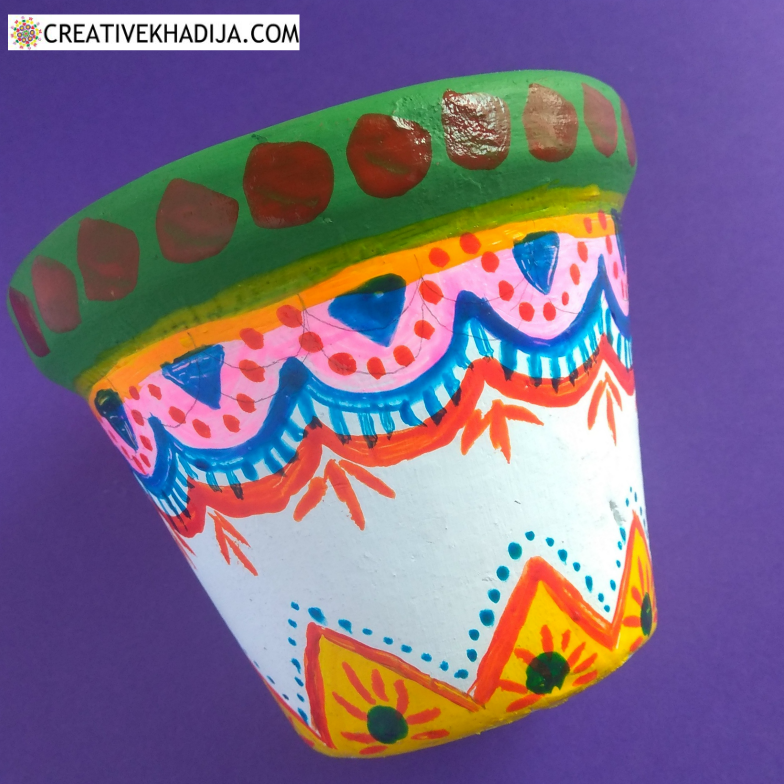 How To Paint Clay Pots With Acrylic Paints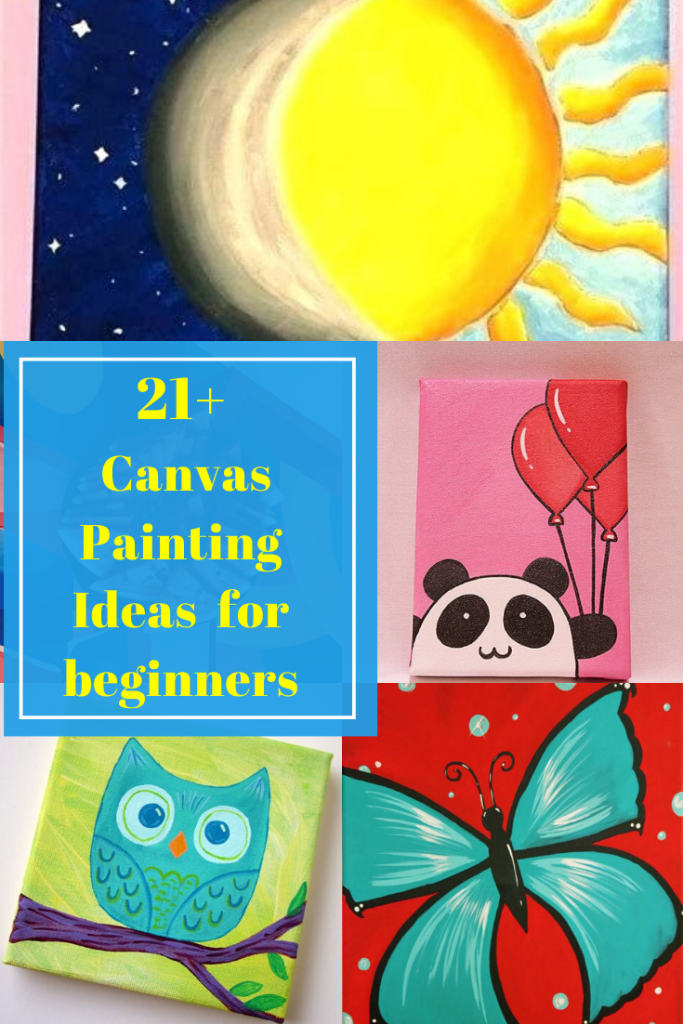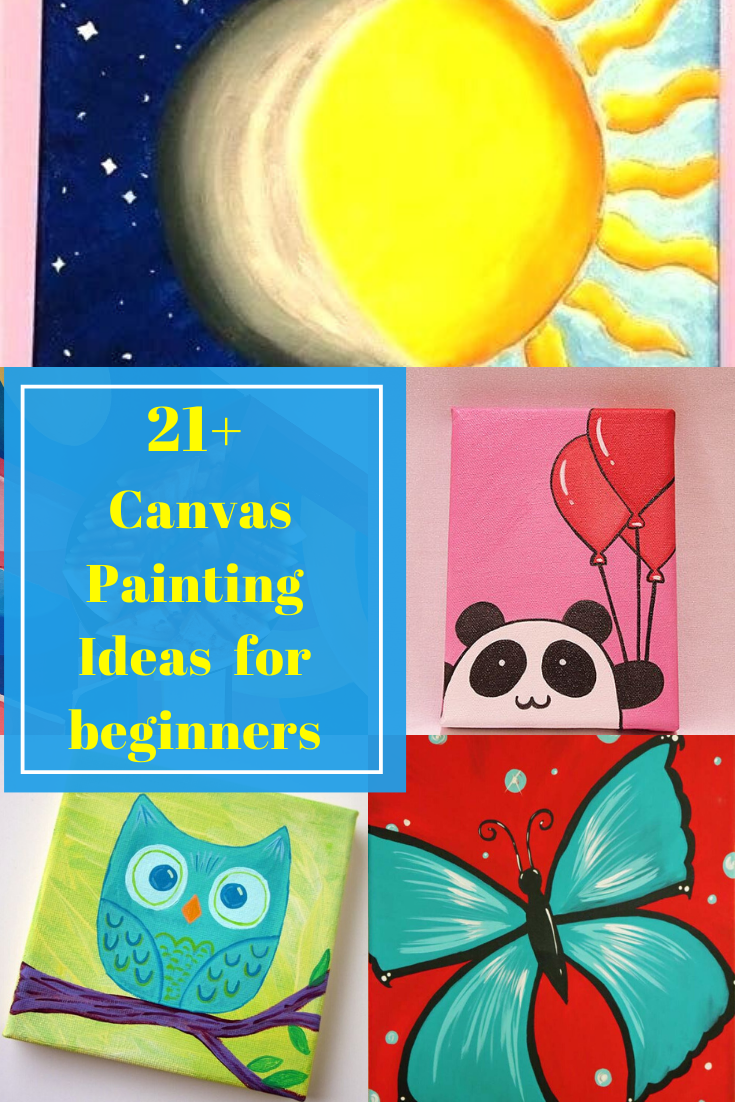 Easy Canvas Painting Ideas for Beginners
I hope you will find these painting tutorials and tips from archives useful. Also, if you want to get this fun package of paint by numbers for adults, I would recommend you Winnies Picks. You will like the kit & paint with the fine acrylic paints they will send in the package. Don't forget to share your feedback about my Self Portrait Painting With Acrylic Paints in the comments section! Have a great day!
Thank You!
Khadija