Hinna Designs
Easy Henna Designs for Hands and Fingers
Whether it's Eid or other occasions, I love creating mehndi designs for my nieces and myself. Continue reading to see more about Easy Henna Designs for Hands and Fingers.
For any henna lover, easy henna designs that you can easily create are a go-to. They take little time to create and look beautiful once they are in your hands. Personally, I love creating henna designs often on myself and others. Whether it's Eid or other occasions, I love creating mehndi designs for my nieces and myself. Continue reading to see more about Easy Henna Designs for Hands and Fingers.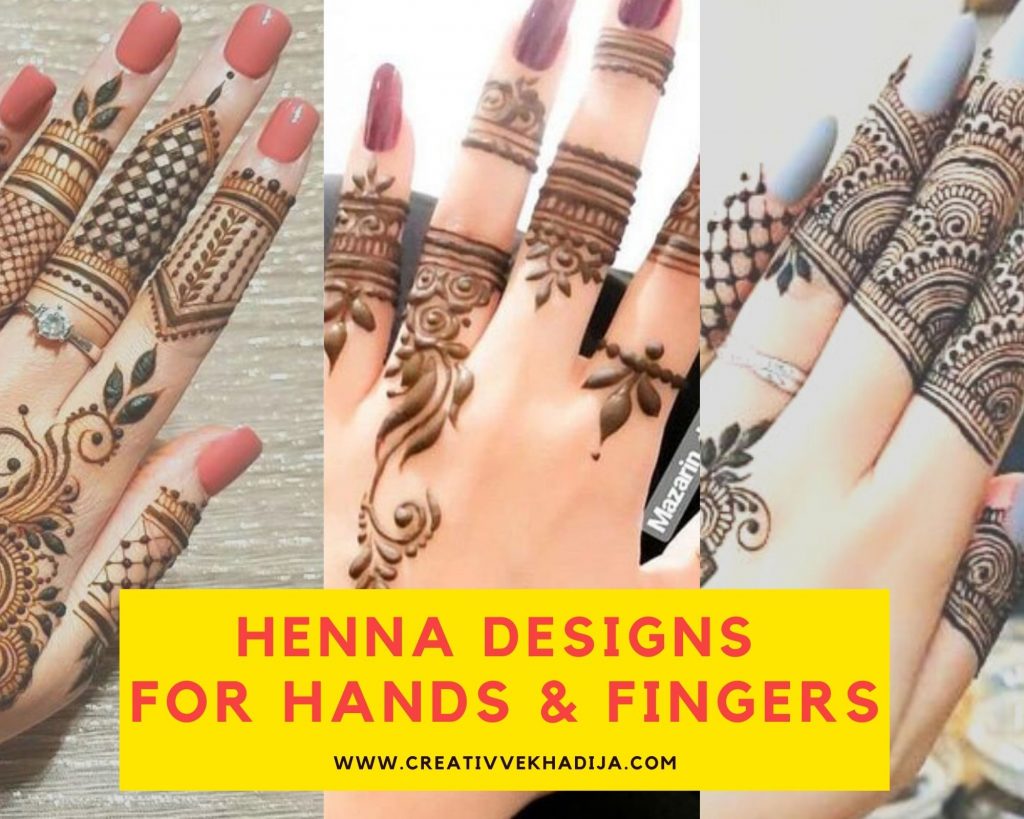 Mehndi is like an accessory for your hands just like bangles and rings. It beautifies your hands and makes them look feminine, as well as pretty. If you are new to the art of henna or are just looking for easy to create henna designs that save you time and energy, you have come to the right place. You can also have a look at my article on 41 Mehndi Designs for This Year.
Simple and Elegant Bridal Mehndi Design for You to Try
Finding easy henna designs that you can create for your wedding can be hard. There might be many girls out there who love those heavy mehndi designs that completely cover your hands, but still, a lot do prefer simple bridal mehndi for their big day. Here are some easy to create bridal mehndi design that you can design yourself or take the help of an expert.
With tiny detailed work on the finger and a bigger floral pattern on one side of the hand. This henna design is right for any bride to be.
Such an elegant design, the dangling jhumka like pattern makes it even more eye-catching.
How gorgeous is this bridal mehndi? Looks like an artist created a painting on a blank canvas.
Beautiful hued nail polish and pretty rings will make this intricate henna design stand out even more.
This easy bail design is all about steady hands. You can rock this design for an engagement or Nikkah function.
If you are into detailed, needle-thin bridal mehndi designs, you should definitely try this henna pattern. It will look lovely with pretty nail art and accessories like bangles, as well as rings.
How gorgeous is this expertly done easy henna designs for a bride? It looks like it would have taken hours to complete, but in fact, an expert can get it done within minutes.
Once you have mastered the art of creating thin and intricate henna patterns. There won't be any delicate mehndi design that you can't recreate.
A perfect manicure and light accessories will look perfect with this bridal mehndi design.
Easy Henna Designs for Fingers
Don't know about you, but personally, I know a lot of girls who avoid applying henna. The reason being, they don't like the tinted orange color when the henna comes off. Also, a lot of girls only prefer henna application on the fingers. Because it looks very feminine and elegant that way.
So, if you are not fond of applying mehndi all over your hand and prefer henna only on your fingers, these easy henna designs are just for you. 
Starting with something delicate, minimalist designs are the best.
Fun fact, you can create this design within 10 minutes.
If you have a fresh manicure done, this is the best way to highlight it.
This pattern is among simple mehndi designs that you can create within minutes.
10 minutes is all that you need to recreate easy henna designs like these.
How elegant is this design? It makes your fingers look elongated and feminine.
This effortless mehndi design with deep colored nail paint and delicate accessories is a remarkable combination.
Fond of finger tattoos? Try something like this with henna first.
These easy henna designs are for ladies with a great love for intricate patterns.
Whether it's Eid or a wedding function, this mehndi art is ideal for you.
If you have a great eye for art, you can have an artistic masterpiece drawn on your hands.
Another perfect design for festivities, this pattern looks super regal.
Basic Hand Henna Designs For a Beginner
Being a beginner it is hard to find easy henna designs that you can recreate. Keeping that in mind, I have compiled these easy henna designs that you can create with little to no difficulty. Just remember, practice makes a person perfect. So, practice is all that you need to achieve expert-level mehndi application perfection.
This is a basic and easy to do henna design that won't require expert skills to recreate.
Another easy to create henna pattern that will look like it is done by a professional henna artist.
Simple designs like these are best for practicing if you are a beginner.
Someone who is new to henna art can even create this design within minutes.
A gorgeous and effortless pattern created with a flower, as well as a vine design.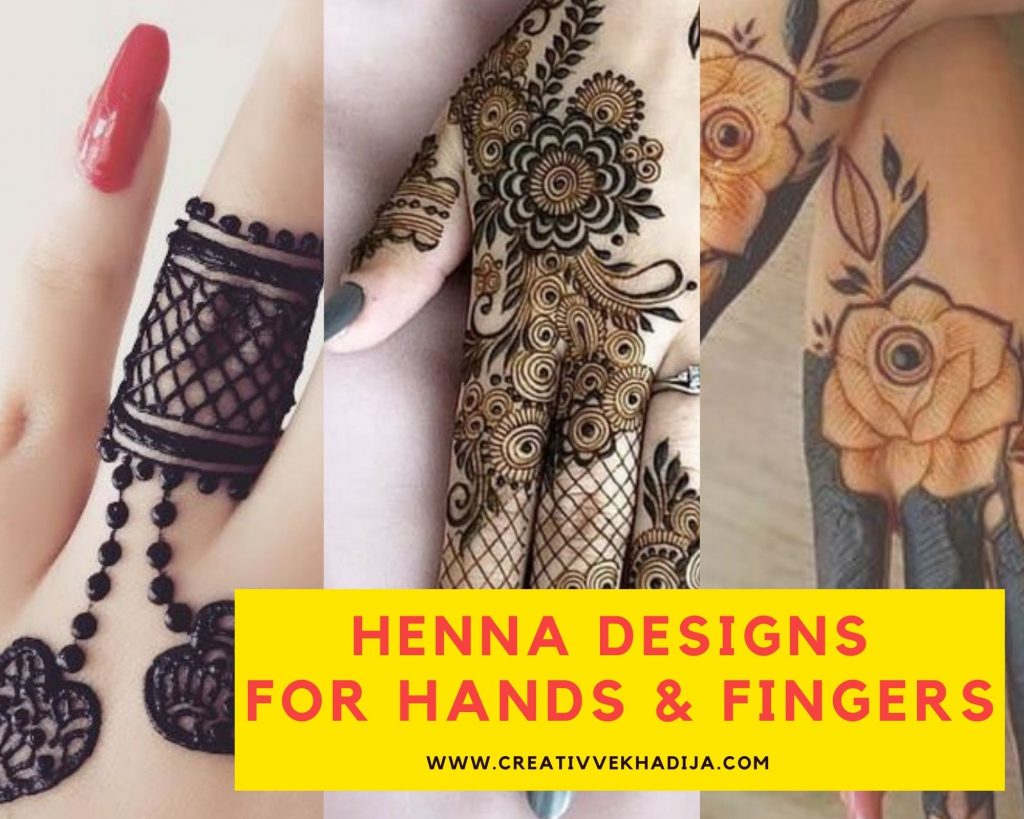 Note: All these images are sourced from Pinterest. The credit for all these images goes to their respective owners.
I hope you enjoyed reading today's article on Easy Henna Designs for Hands and Fingers. Let me know in the comments what type of mehndi designs do you like?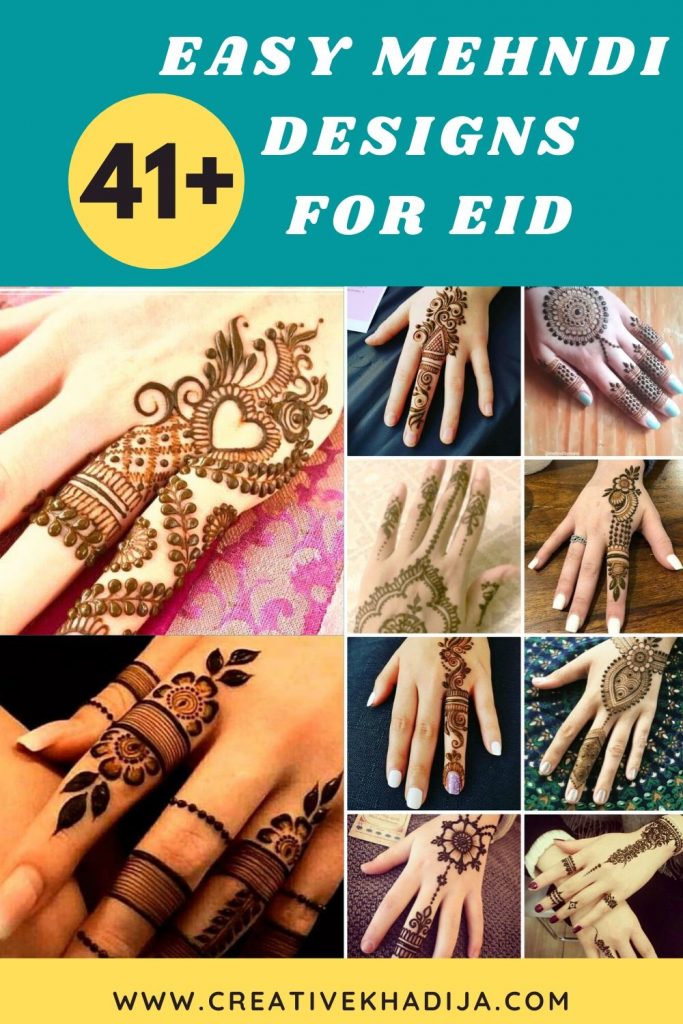 41 Mehndi Designs For Eid to Try This Year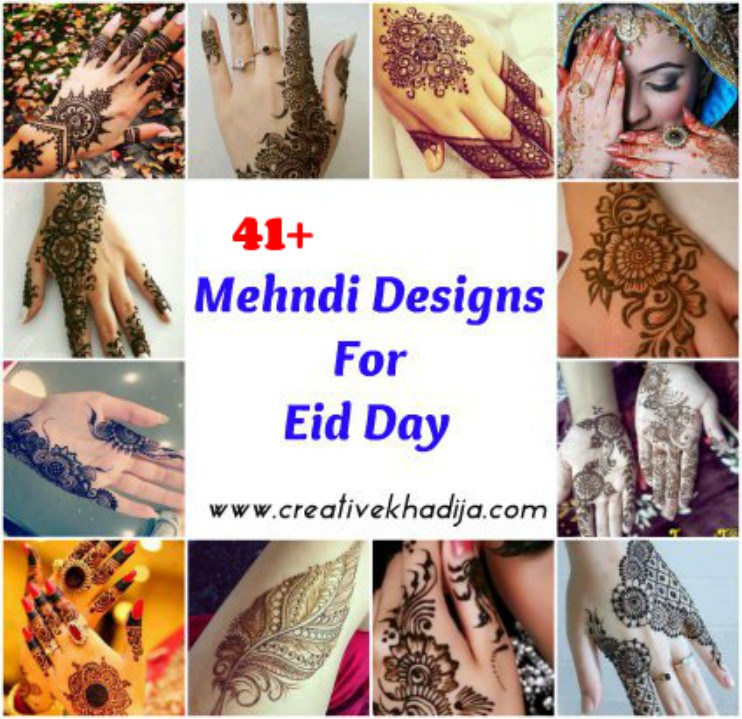 41+ Latest Mehndi Design for Girls Eid 2019 Collection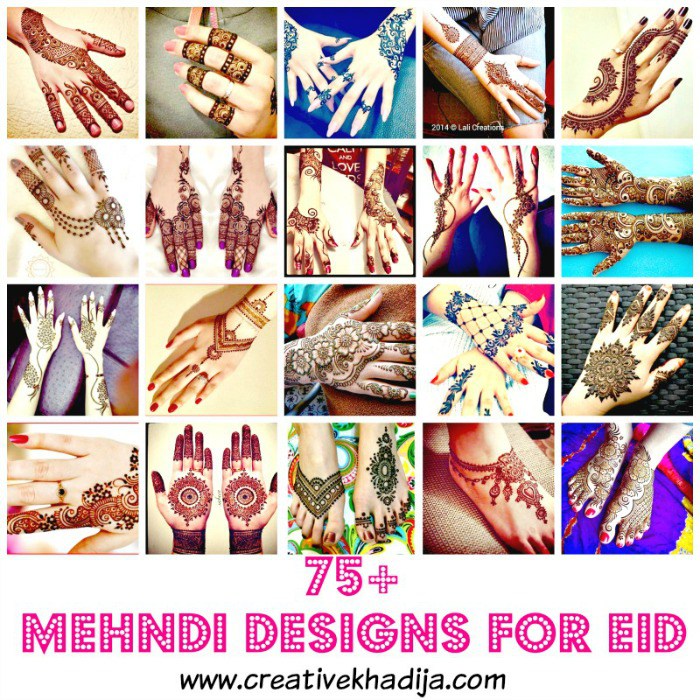 Check out my article on 75+ Eid Mehndi Designs for Girls and 35+ Creative Ideas Using Henna Patterns.
Follow me on Facebook, Instagram, and Pinterest to stay updated on my latest blog posts.