Hinna Designs
41+ Latest Mehndi Design for Girls Eid 2019 Collection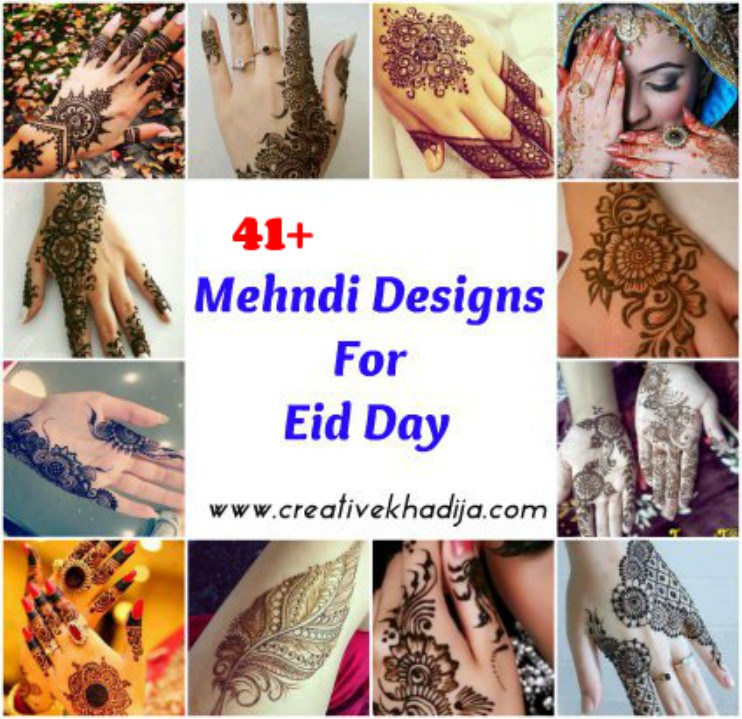 Eid is an auspicious occasion for Muslims all around the world. This religious holiday is celebrated twice a year. Once, after the end of the Holy month of Ramadan. While the other Eid is celebrated on the 10th of Zilhaj, after the completion of Hajj. Eid to most people is about celebrations, hanging out with family and friends, delicious food, as well as much more festivity. However, for girls and women, Eid is a lot more than that. For them, Eid means endless shopping sprees to buy the perfect Eid dress, along with the matching shoes, accessories, and makeup items. Eid is also the time to beautify your hands with beautiful and intricate mehndi designs. Today you will see 41+ Latest Mehndi Design for Girls this Eid 2019 as a collection in one blog post.
41+ Latest Mehndi Design for Girls Eid 2019 Collection
This year, while you will be searching for the latest mehndi designs for girls. I have made the task easier for you, by compiling a list of pretty and latest designs of mehndi that you can get done this Eid. Whether you are planning to polish your skills and do the mehndi designs yourself. Or you would rather get it done by a professional. You will find these designs, easy to copy and intricate at the same time. Don't forget to let me know in the comments if you try out any of these mehndi designs. Scroll down to see some of the most pretty mehndi designs that you can try for Eid 2019.
Eid Mehndi Designs
While some enjoy fully covered hands with the henna tattoo, others would prefer a simpler mehndi design. I have arranged a selection of both simpler mehndi designs, as well as heavy mehndi work for you to try. These latest mehndi designs for girls will look beautiful on all types of hands.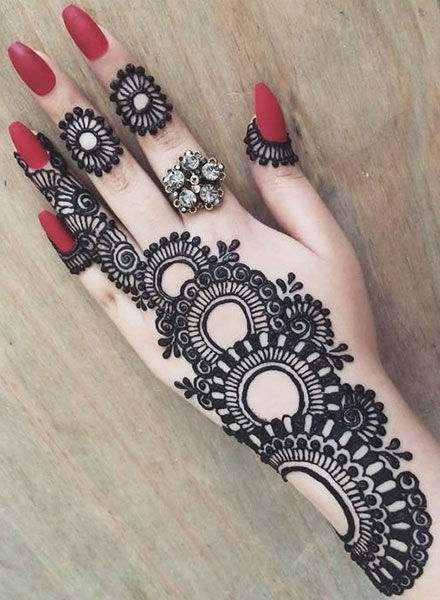 An elaborate mehndi design to make your hands look prettier.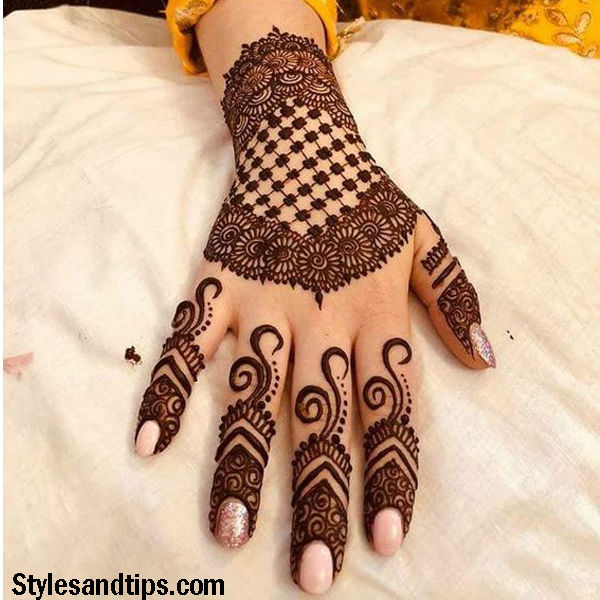 A very traditional jaal work style mehndi to try this Eid.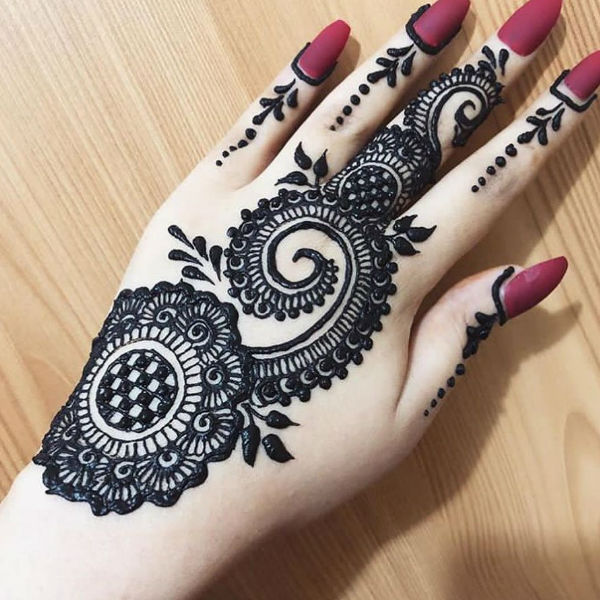 An easy to do mehndi design that looks very complex and beautiful at the same time.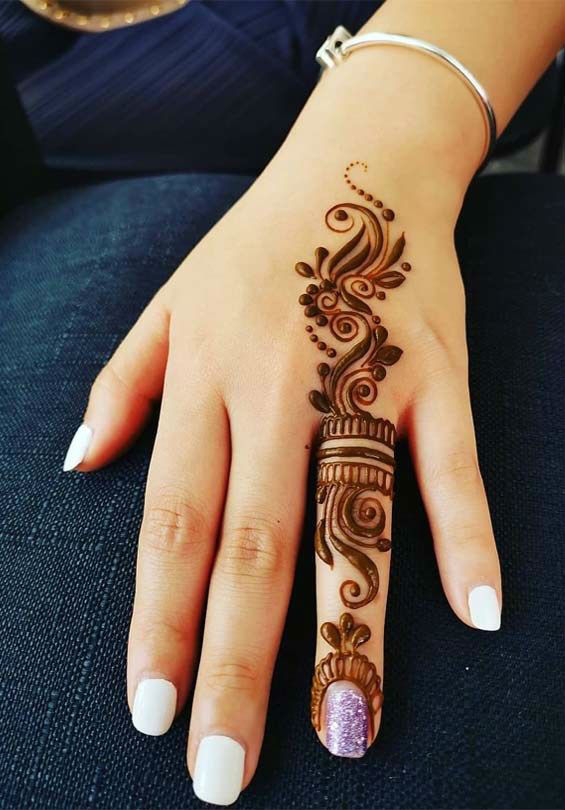 Intricate bail work mehndi for someone who is not fond of heavy mehndi designs.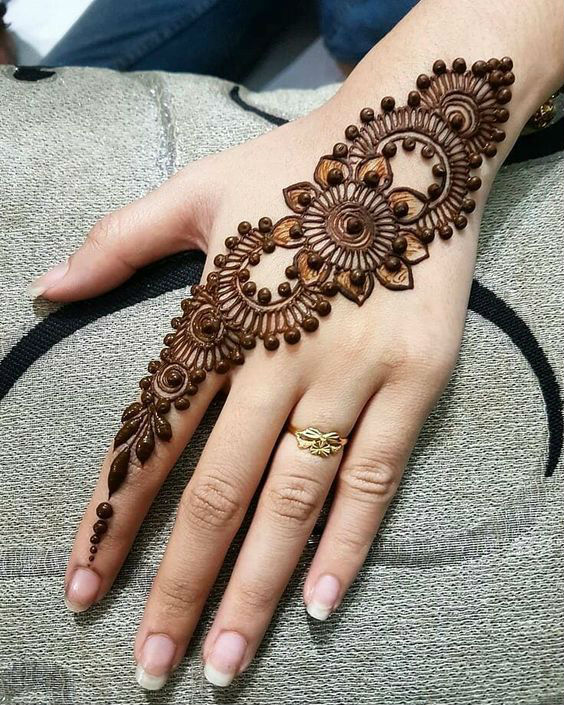 A perfect design to try out this Eid.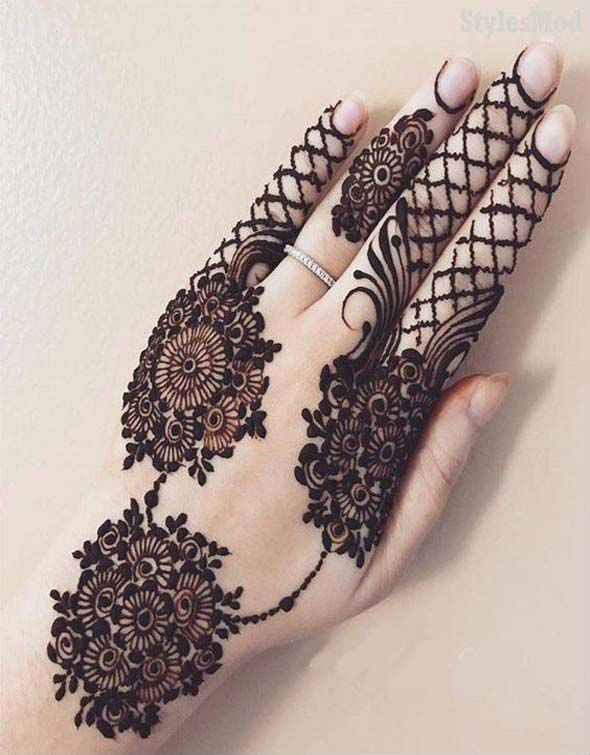 The complexity of this design will show how much effort has been put to create it.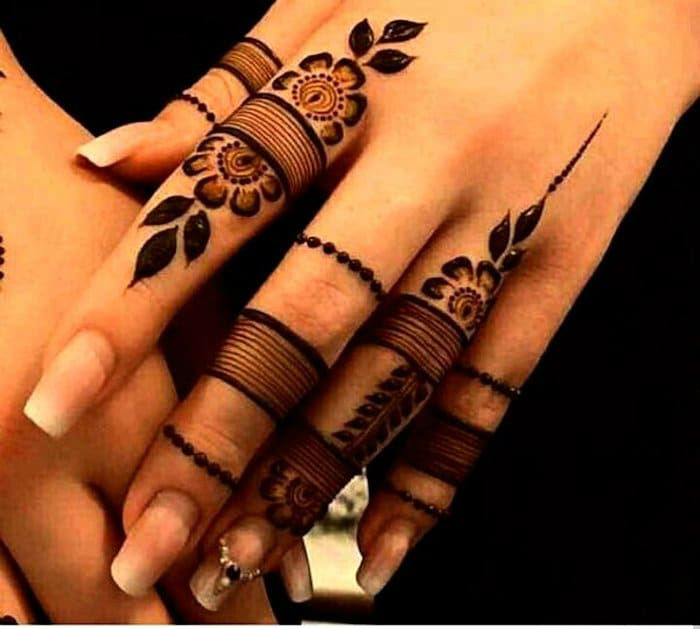 For someone who is not a big fan of fading mehndi stains on the whole hand.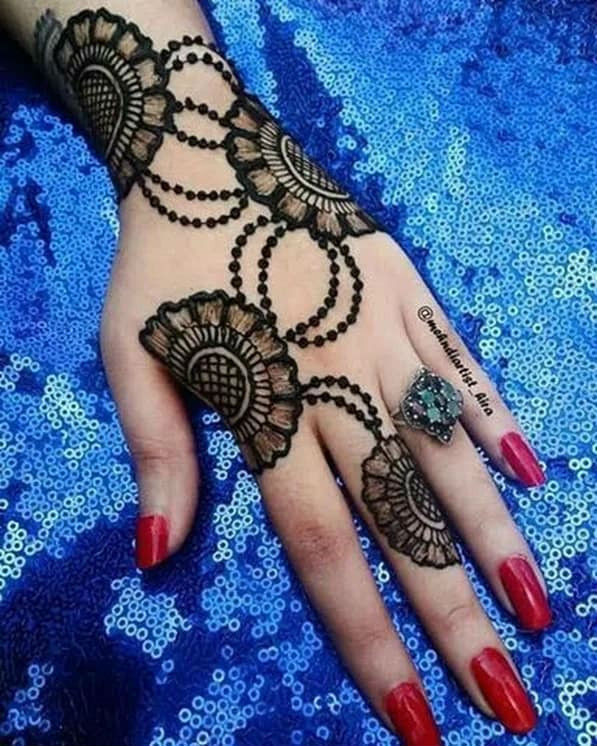 Show off your creativity with this very attractive mehndi work.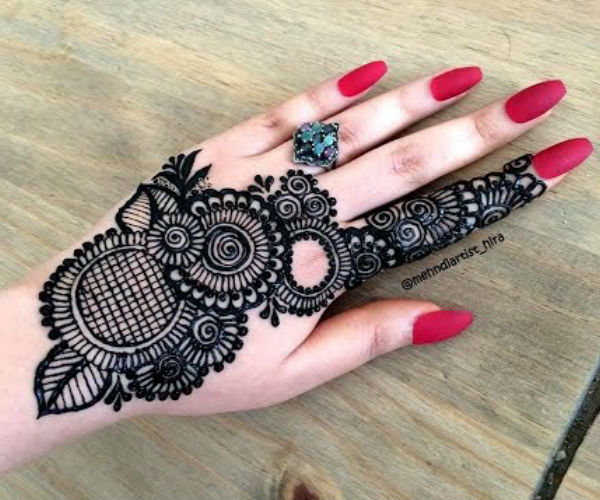 For those who want richer and elaborate mehndi designs on their hands.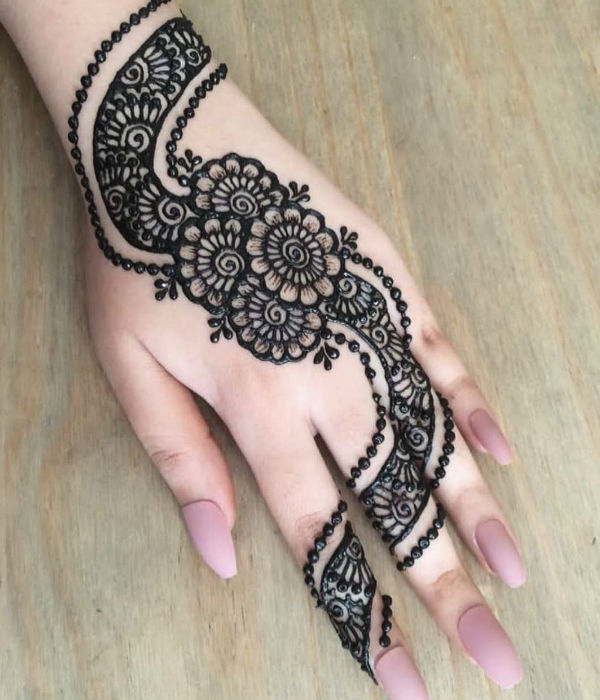 A design that is going to look beautiful on more fuller hands.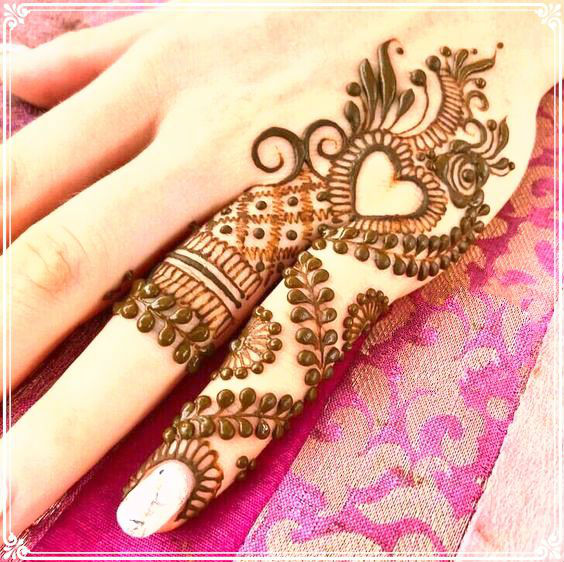 A fine, detailed mehndi design for the girls who are into simplistic mehndi work.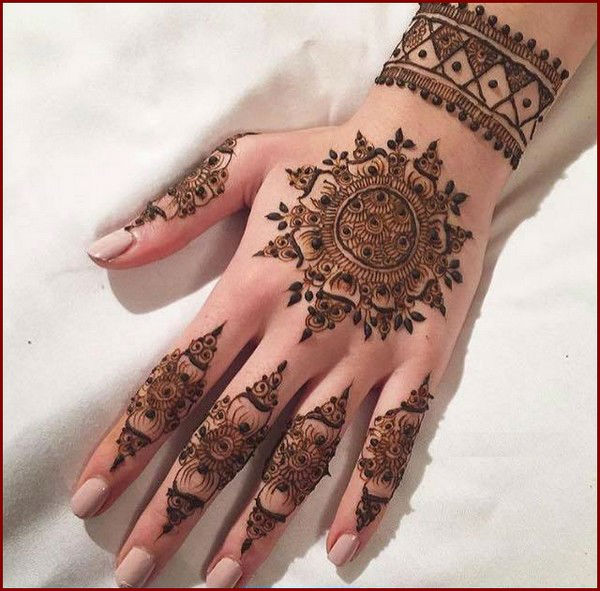 Whether it is Eid or a wedding function, you can definitely rock this design.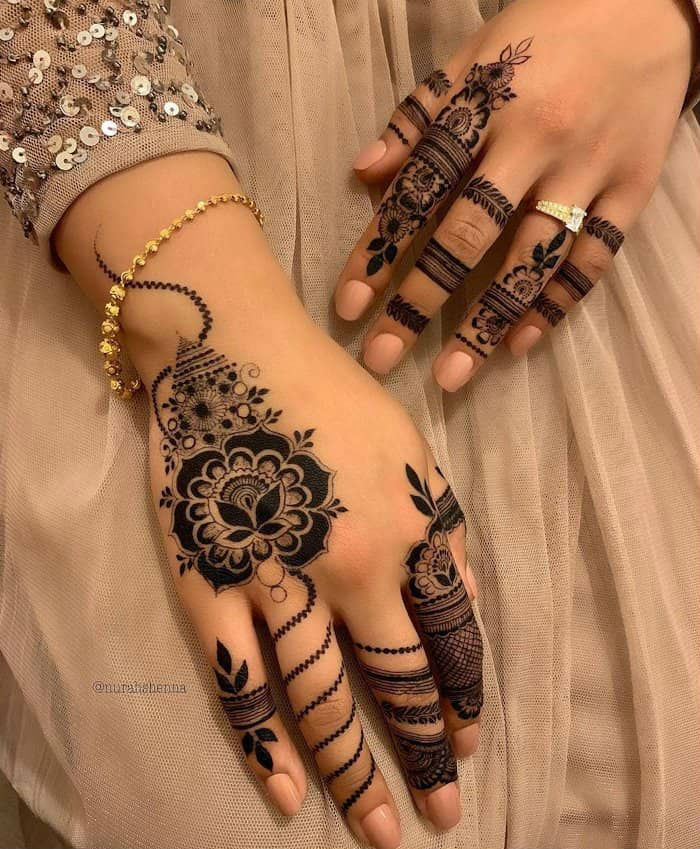 This Arabic style mehndi is mesmerizing. Isn't it?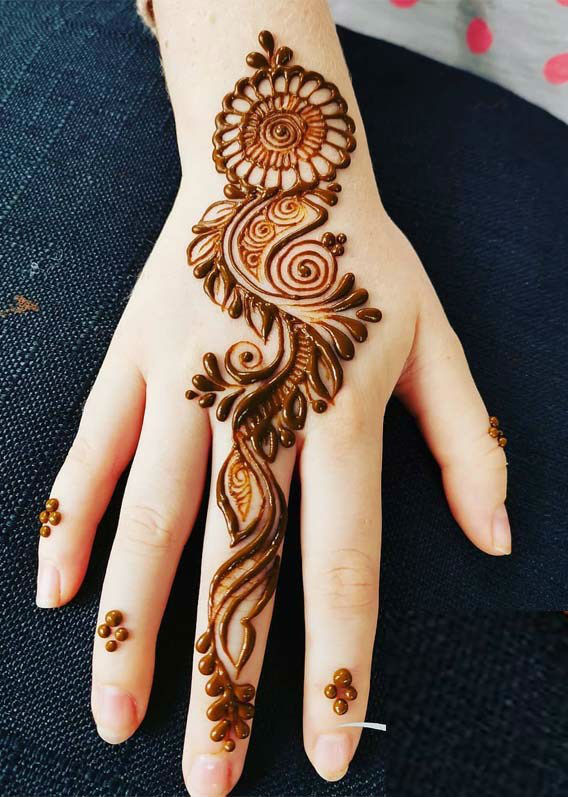 Another beautiful and simple vine style mehndi work.
Arabic mehndi design for the girls who are into intricate mehndi work.

Bridal Henna Designs Inspiration
Right after Eid, it is usually the time for summer weddings. If you are a bride to be, who is looking for some attractive mehndi designs to get done for your big day. Then, this part of the article is for you. Check out these latest mehndi designs for girls and get inspiration for the mehndi designs for your wedding day.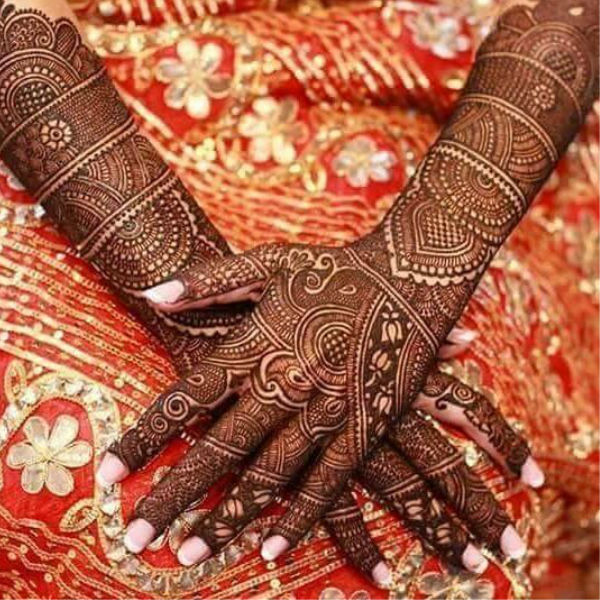 Be a show stopper on your wedding, with this very heavy and rich mehndi design.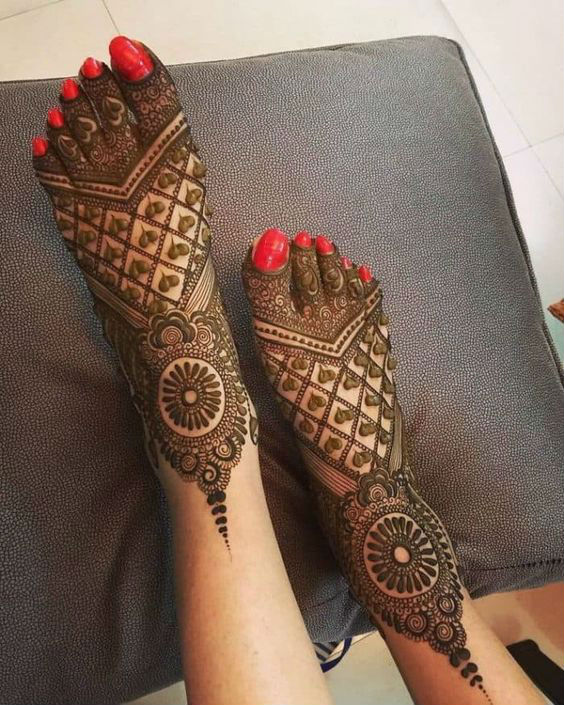 Feel like a true bride with this very beautiful mehndi design for the feet.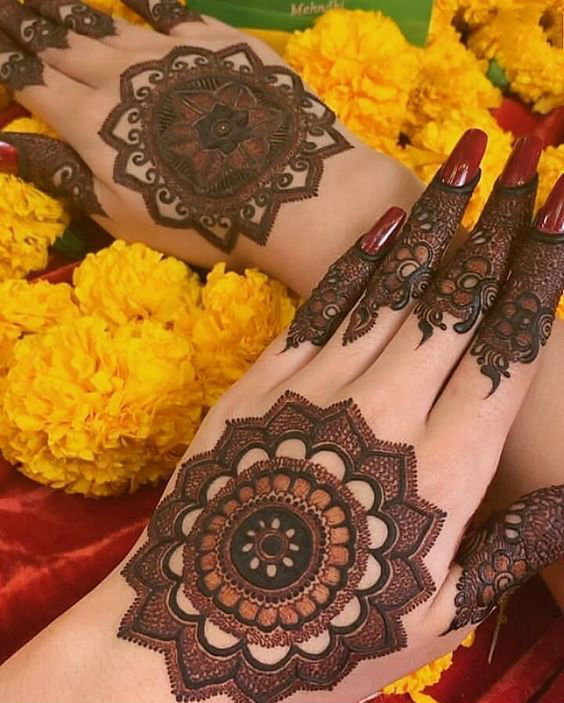 Traditional mandala style mehndi with the finest details for the brides.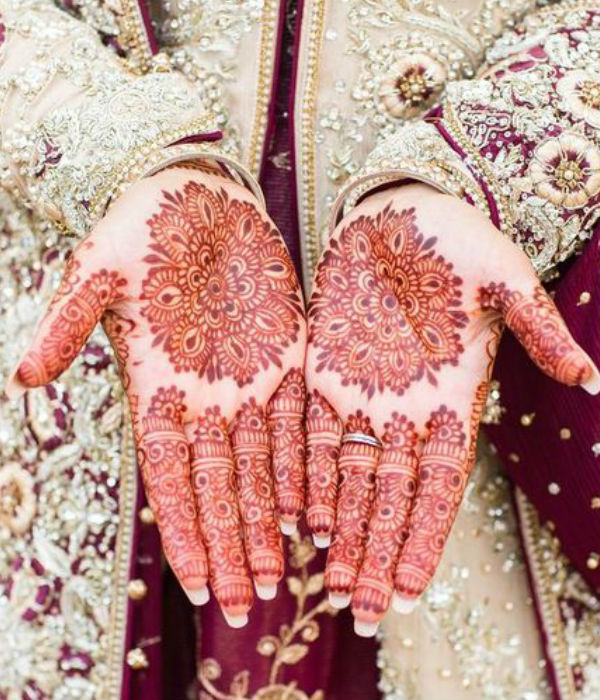 Another mandala style design to beautifully stain your hand for the big day.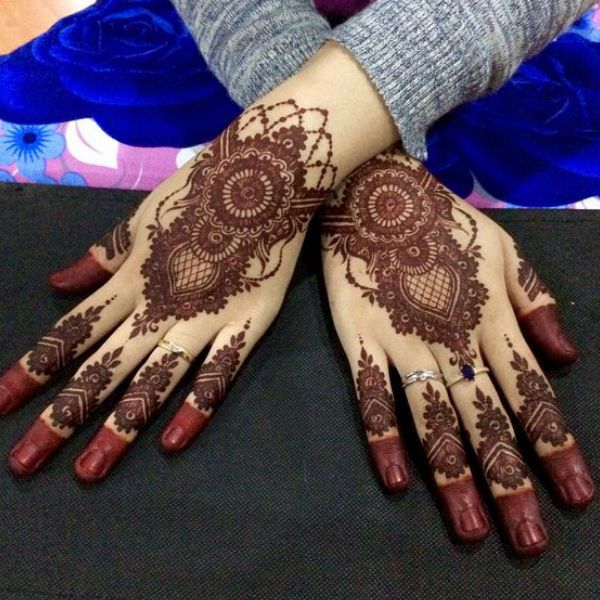 Arabic inspired mehndi design to make you feel royal on your wedding.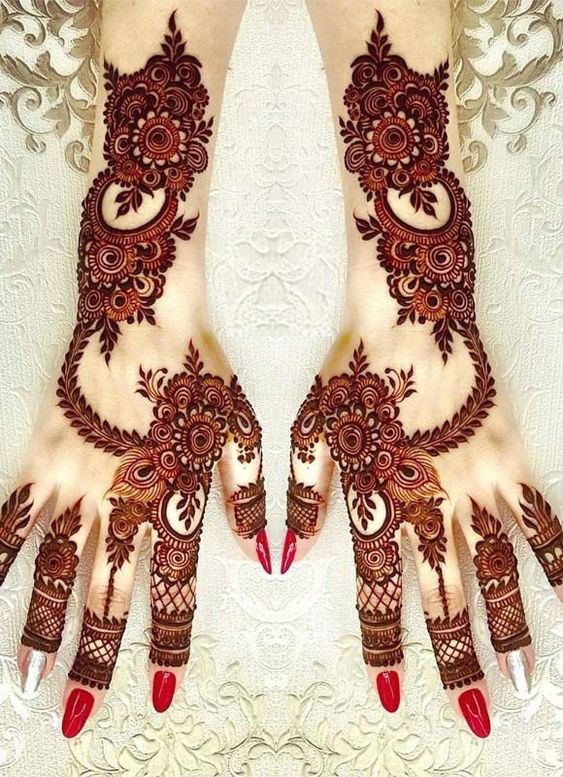 This vine style mehndi work will have all eyes set on you.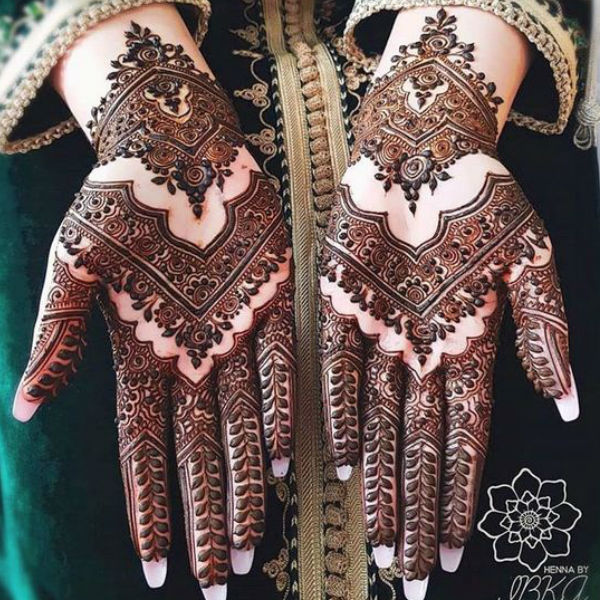 Pretty traditional style heavy mehndi work for a traditional bride.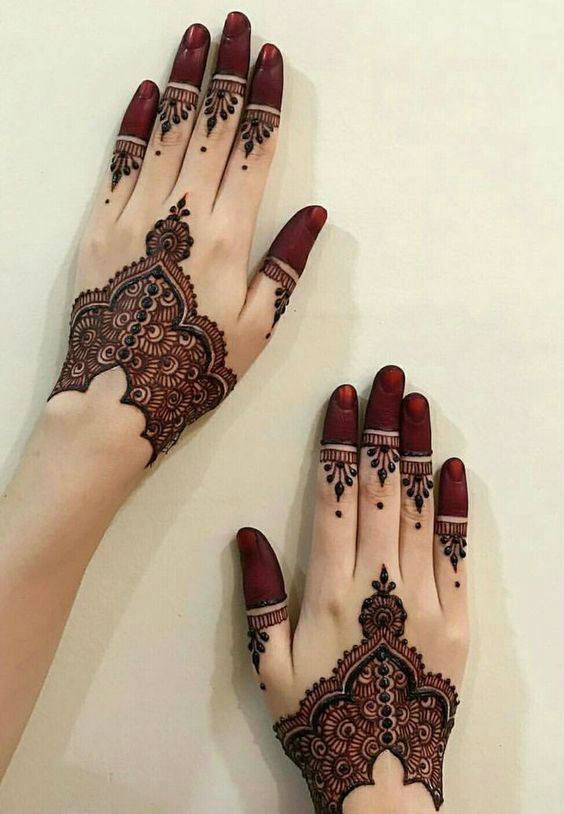 Something simpler for brides that are not into heavy mehndi designs.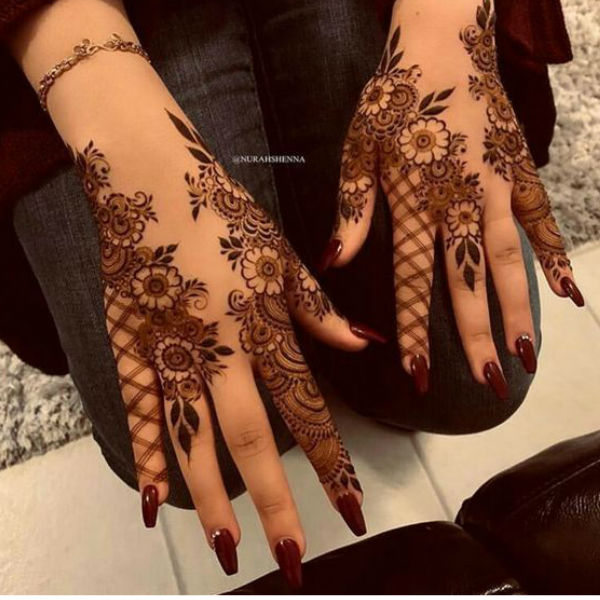 Arabic style mehndi with the finest details to make your hands look gorgeous.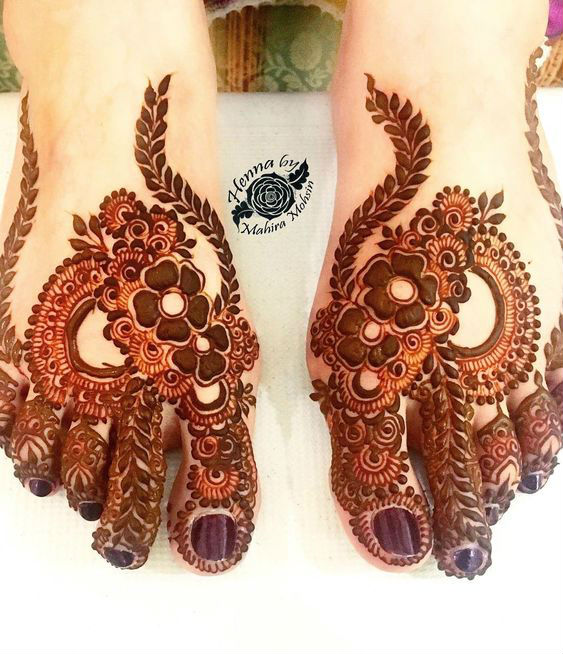 A lovely design to decorate your feet with for the big day.

Mehndi Designs for Sole
Even though getting henna work done on the sole of the feet is an older tradition in many cultures. Lately, it has been very trending due to its uniqueness factor. If you are looking for some lovely mehndi designs for sole, I have just the selection for you.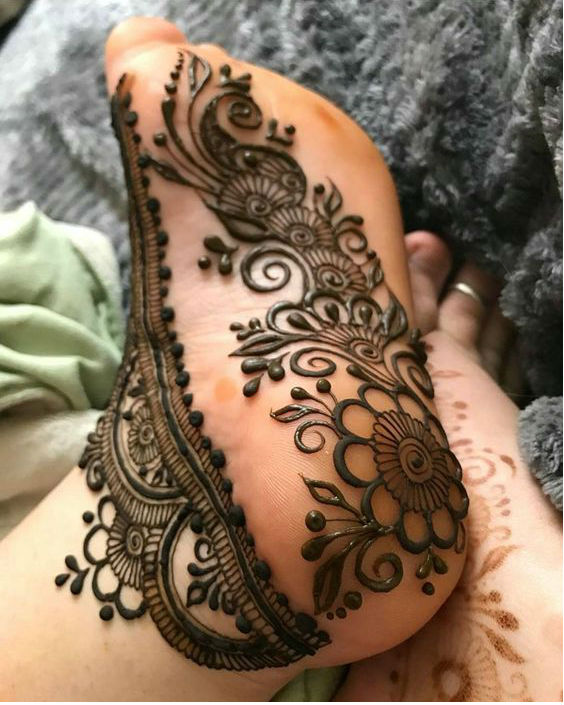 This gorgeous mehndi work that is created with absolute finesse.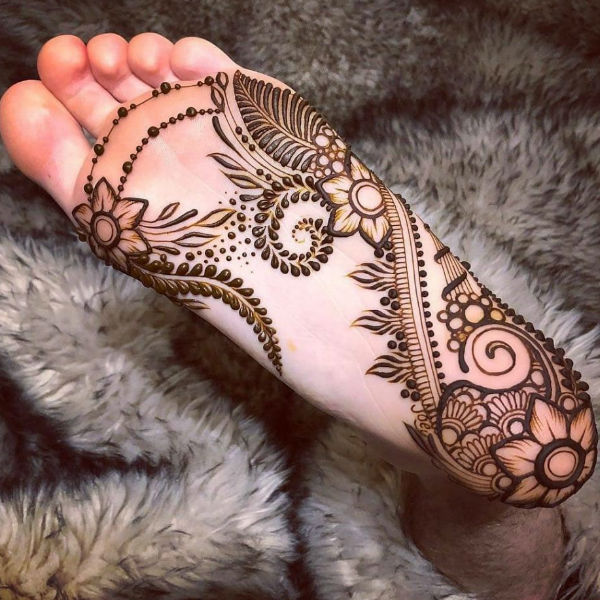 A design with the display of complete creativity.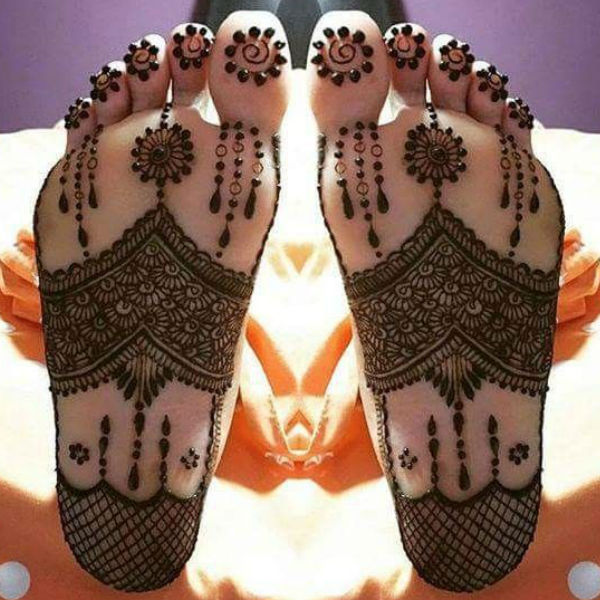 Traditional style mehndi work to decorate your soles with.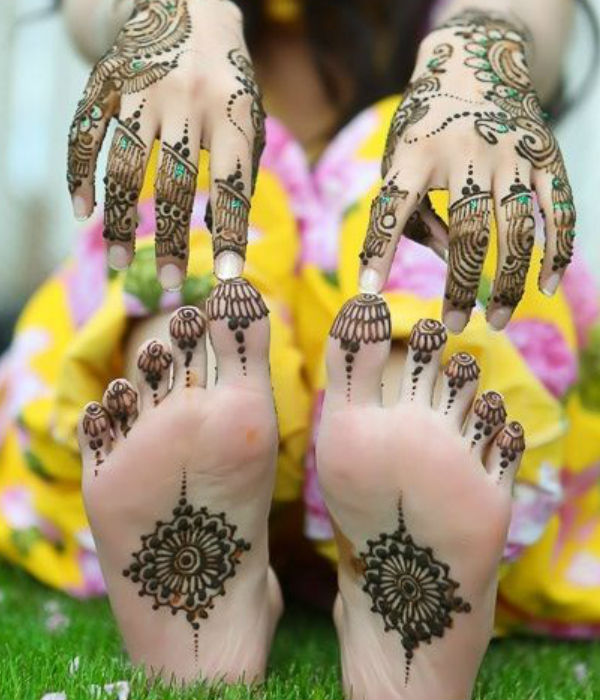 A simpler design to try the trending sole mehndi trend. 
41+ Latest Mehndi Design for Girls Eid 2019 Collection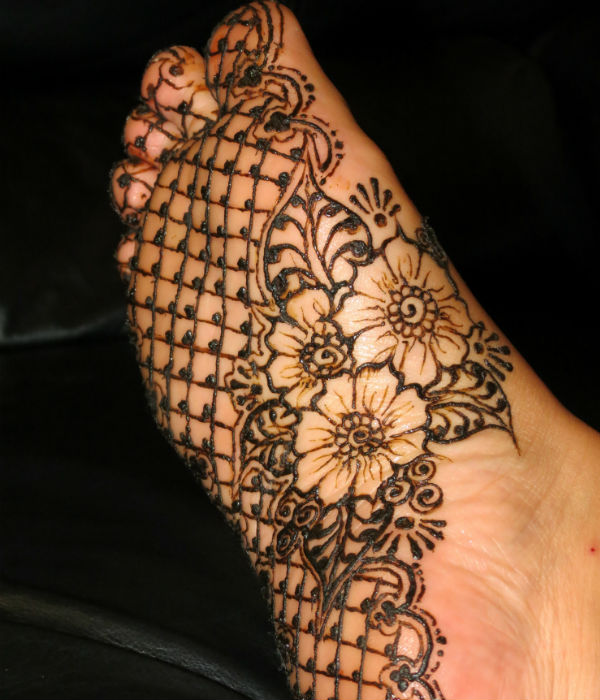 A perfect combination of floral and jaal work style mehndi.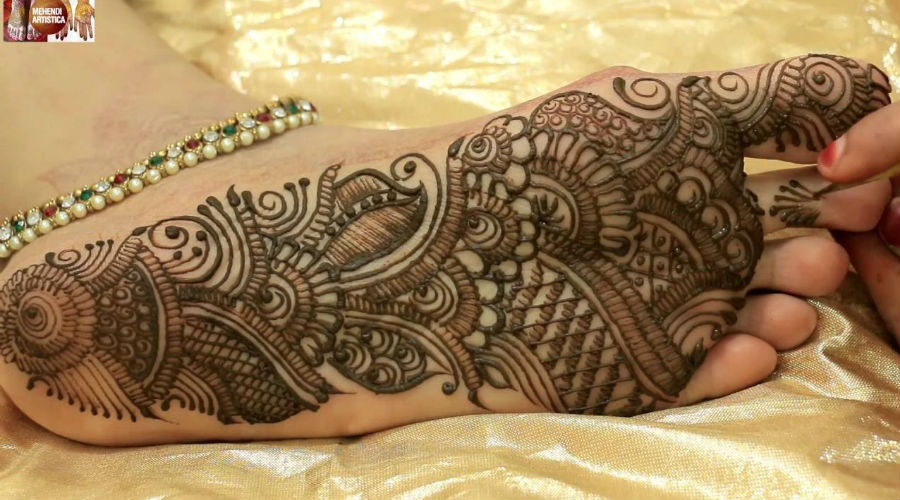 Beautiful and elaborate mehndi work for brides.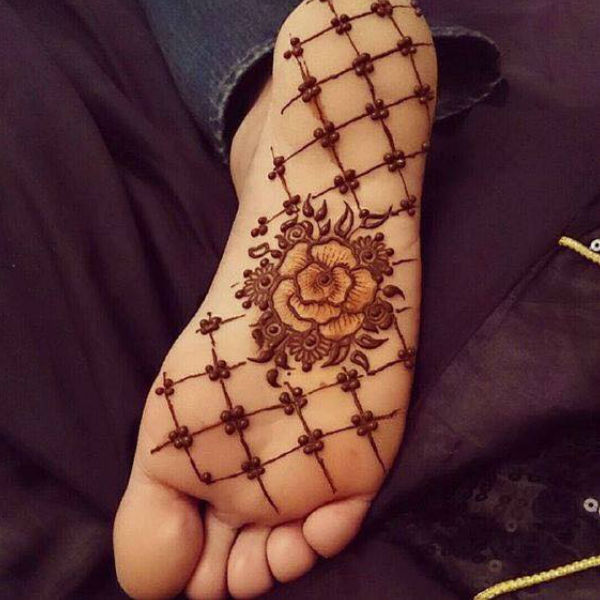 Nothing shows expert level skills better than this pretty mehndi design.
Henna Body Art
Henna tattoos or henna body art has been in trend in the western and eastern culture for quite some time now. It is the best way to get a tattoo that has a temporary stain. For those seeking the latest mehndi designs for girls, in terms of henna body art, these designs are definitely worth trying.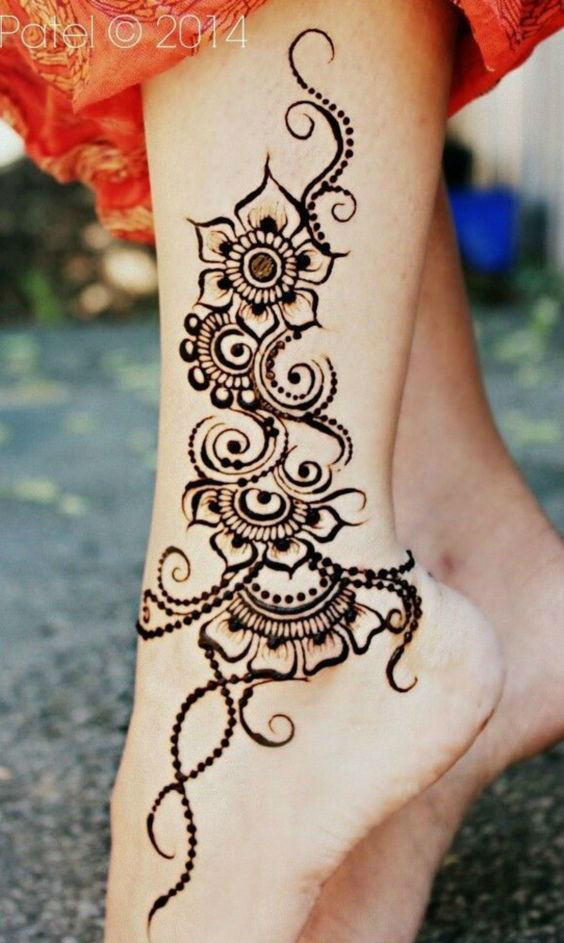 A vine style mehndi design to get done on your ankle region.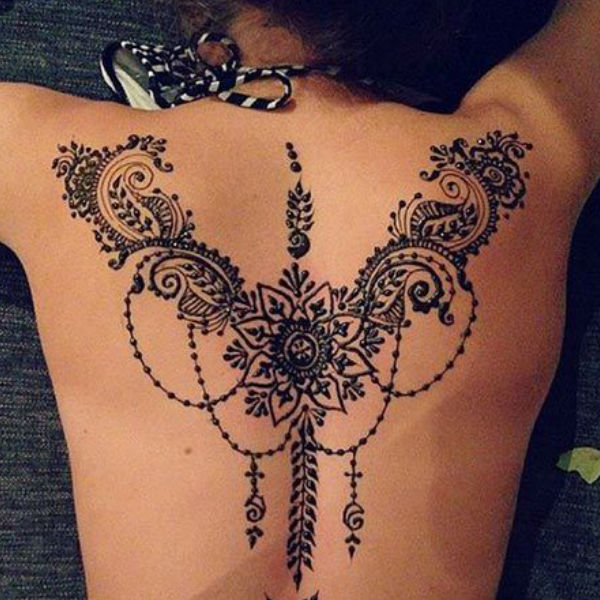 Attractive mehndi work for ladies into the upper back body art.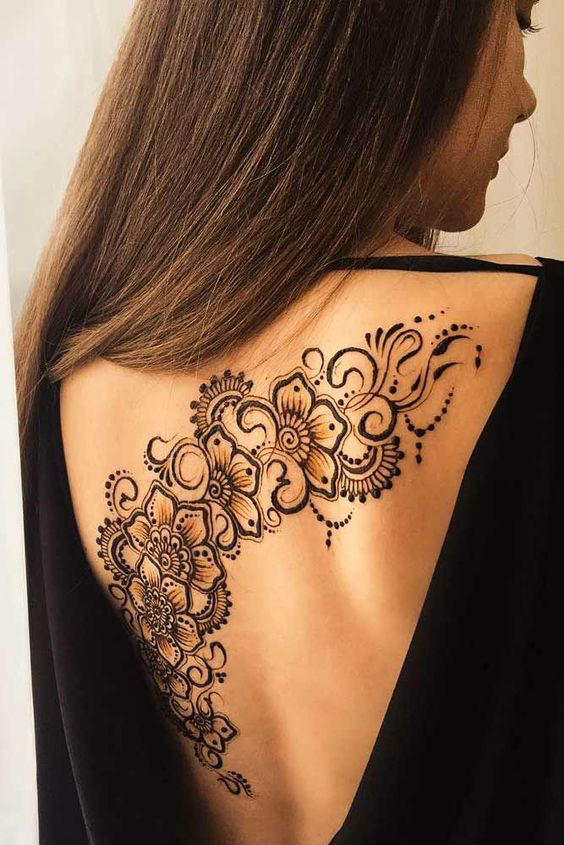 Nothing will make your back look sexier than this intricate mehndi design.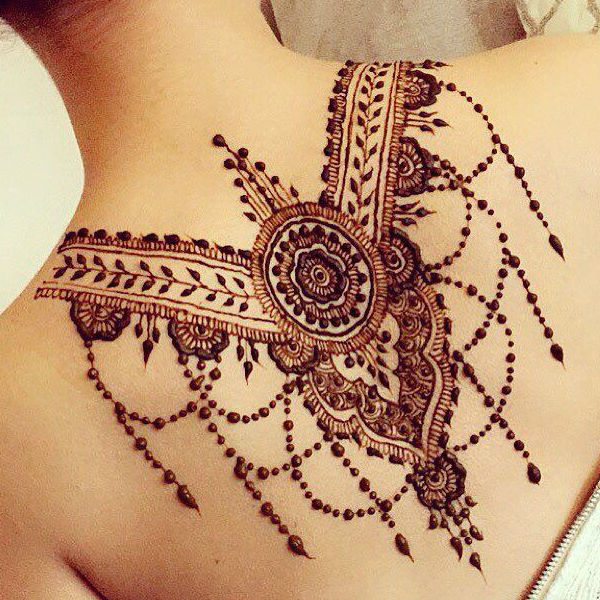 A perfect mehndi design to get if you are wearing a backless dress or an off-shoulder shirt.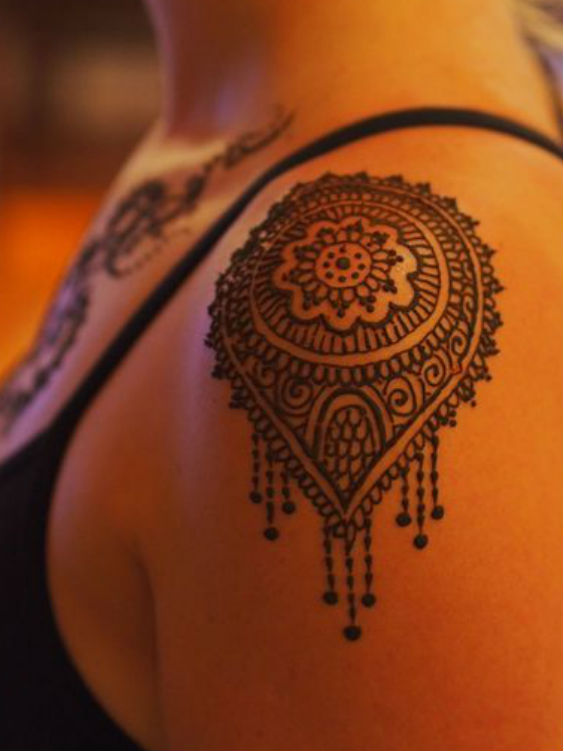 Raindrop style mehndi work for your shoulders.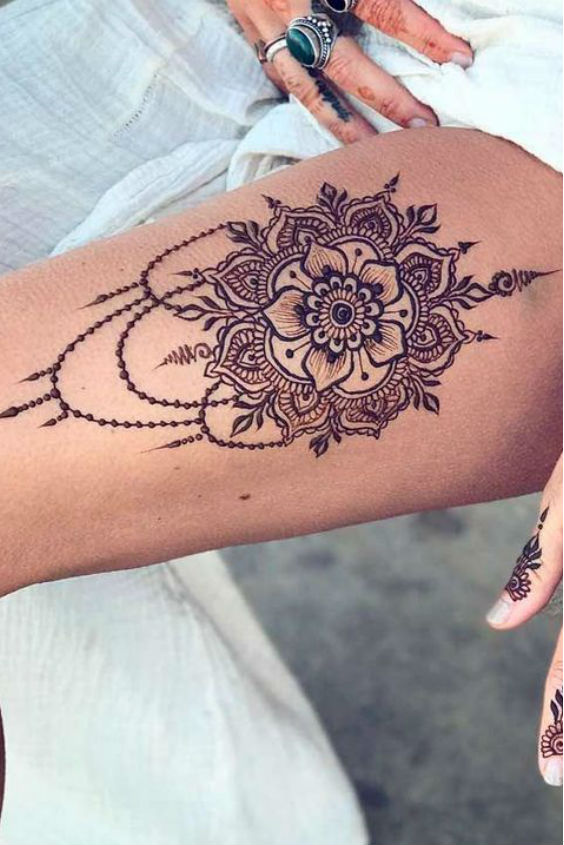 An intricate mandala style design to get on your thighs or any other body part.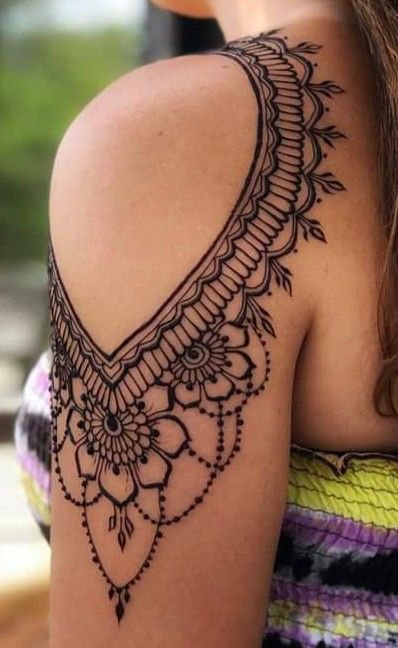 Make use of those sleeveless dresses and show off your shoulders stained with this beautiful henna design.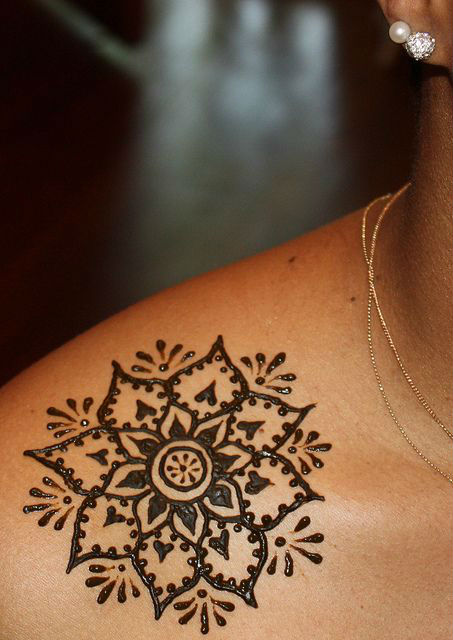 A mandala style design to compliment your attractive collar bone area.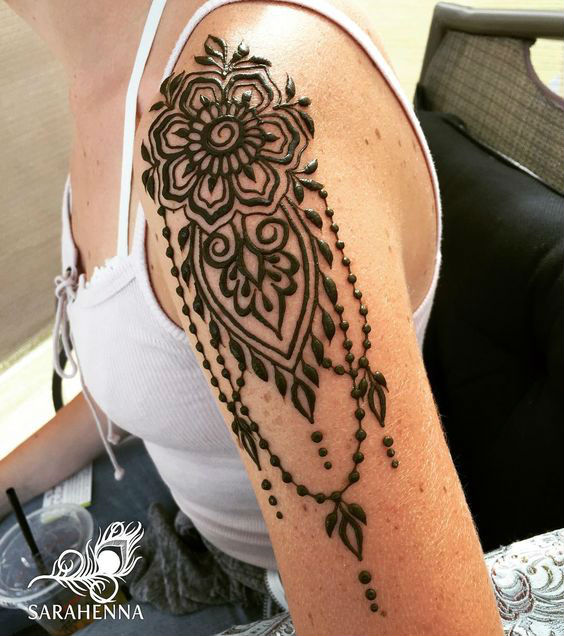 Make your arms and shoulders look prettier with this henna body tattoo.
Note: These images are sourced from Google and Pinterest. All the credit goes to the artists and creators of these Mehndi designs.
I hope you find this article on the latest mehndi designs for girls very helpful and will be trying some of these designs for this Eid. If you are looking for a wider collection of mehndi designs, I have done a few articles in the past that will assist you in your hunt for the best mehndi designs for Eid. Check my articles on 75+ Eid Mehndi Designs for Girls and 100+ Beautiful Mehndi Designs for Eid Day If you want to see some of the mehndi work done by me, you can check my articles on Eid Mubarak and My Henna Work, as well as Eid Mubarak and Mehndi Design Video Tutorial. 

Tamania of UrduMom blog shared one of my previous article on Henna designs. I am making my mehndi designs collection on blog huge by adding more designs every Eid.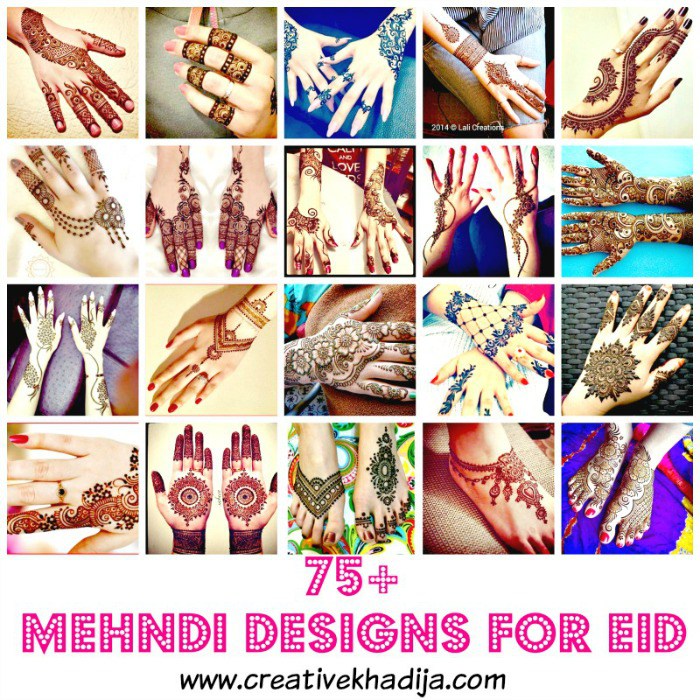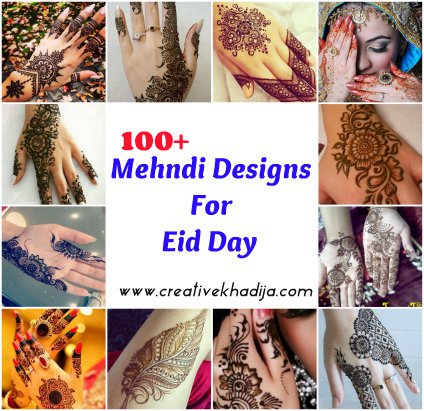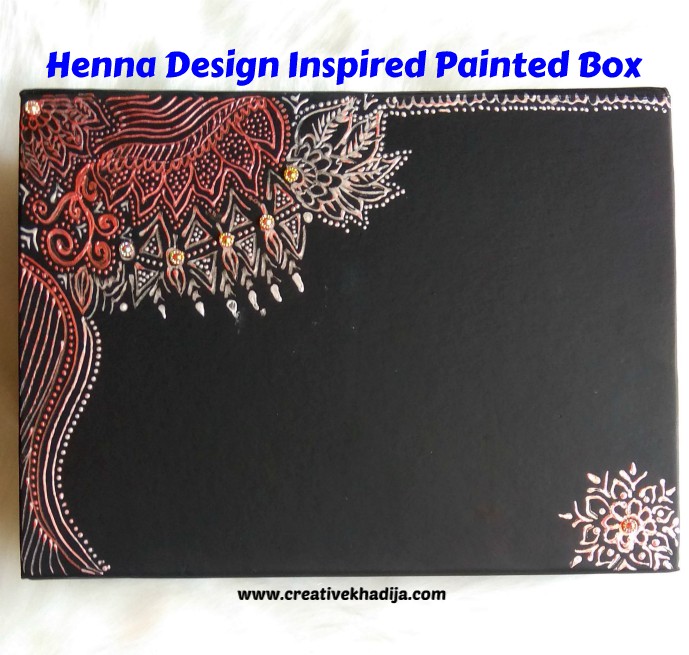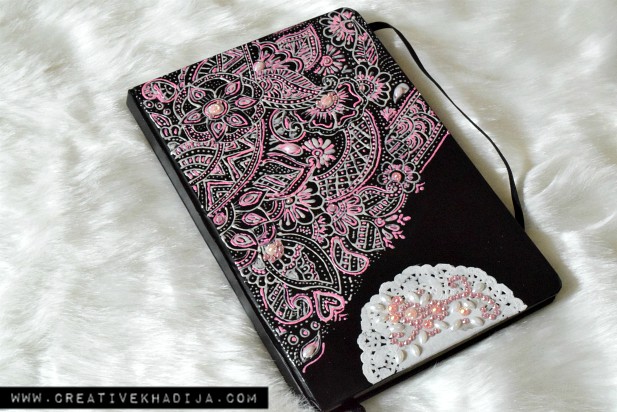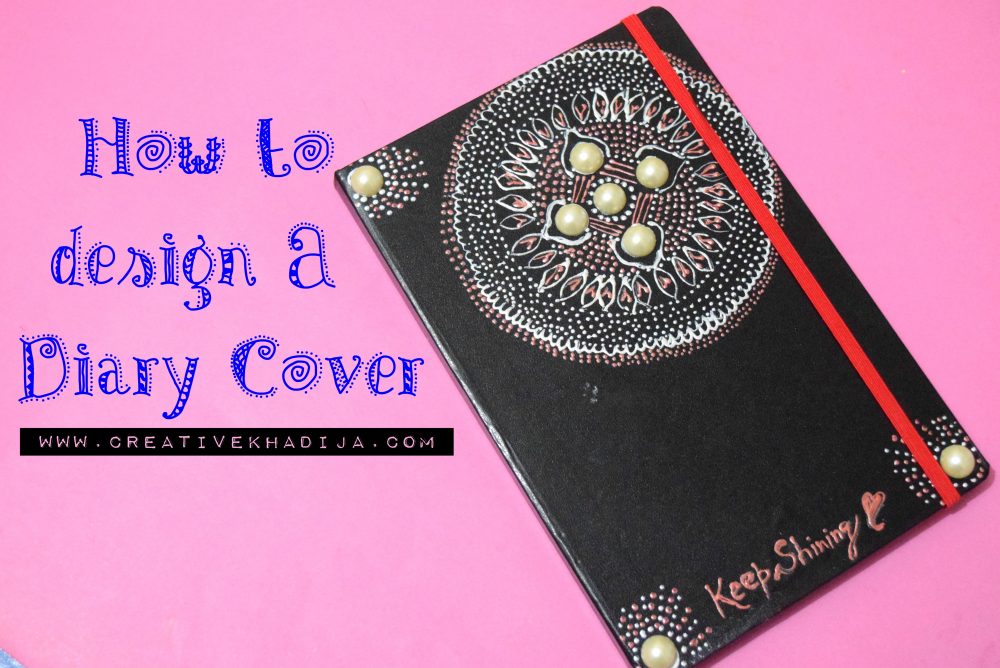 Feel free to give your feedback! I hope it will help you in designing Henna on hands or the crafts! Be sure to share this article on your social media networks with friends!
Have a happy and blessed EID-UL-FITAR 2019. Remember me & my family in your precious prayers :) Thanks!
Khadija