Creative Collections
41 Mehndi Designs For Eid to Try This Year
Eid includes mehndi designing, where the women decorate their hands with mehndi designs. Check 41 Mehndi Designs For Eid to Try This Year.
Eid is all about bringing families together, having a fun time, enjoying hearty meals, and making memories. But Eid ul fitar 2020 will be different as we are keeping social distancing. The Eids are extra special for women, as they get to shop their hearts out and look their best. Among the getting ready parts for Eid includes mehndi designing, where the women decorate their hands with mehndi designs. Today, I am sharing a collection of 41 Mehndi Designs For Eid to Try This Year.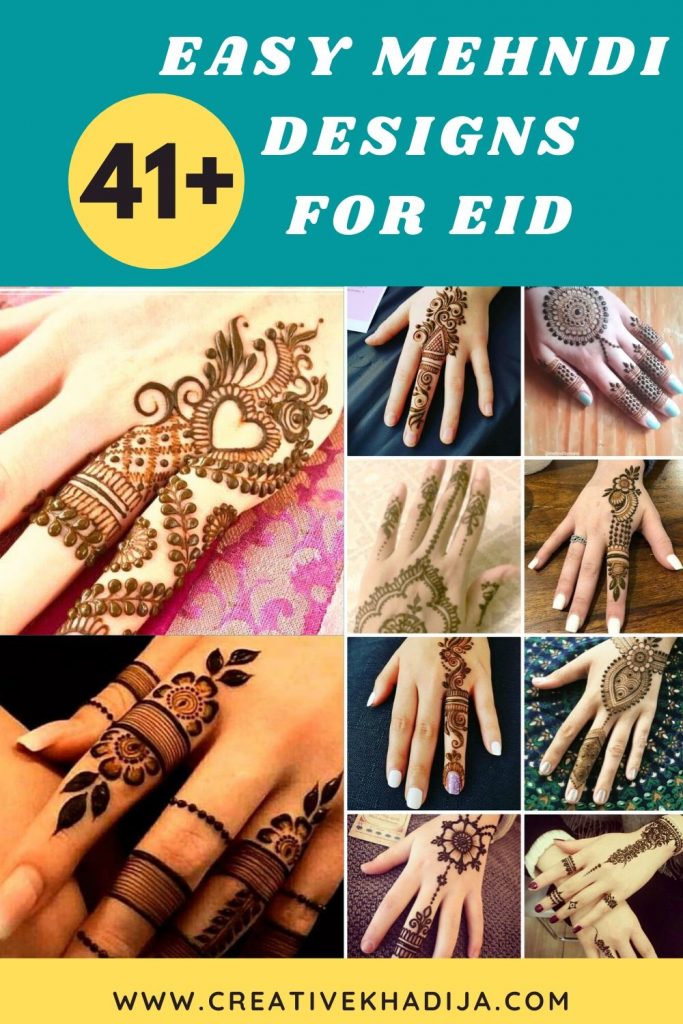 Getting those gorgeous designs made on your hand with mehndi and washing them the next day to get deep henna hues is really exciting. Mehndi designs are an important part of Eid rituals alongside wearing new dresses and having a good time with the family. Whether you are a fan of simple designs or prefer detailed henna tattoos. You are going to find this article very helpful in choosing the best mehndi designs for Eid. 
Easy Mehndi Designs for Hands
It is always fun to hire a henna artist or go to a salon to get pretty mehndi designing done on your hands. However, keeping the current epidemic situation in mind, it is advisable to avoid interactions and stay at home.
Now, you don't need to feel bad for not getting mehndi designs on your hands. You are not going to miss out on the opportunity to get your hands decorated with mehndi. With these easy mehndi designs for hands, you can experiment yourself.
All you need is a good color henna cone and some patience. Practice on a paper beforehand if you want to be good at henna designing by Eid. Surprise everyone by flaunting these pretty henna tattoos on your hands. 
41 Mehndi Designs For Eid to Try This Year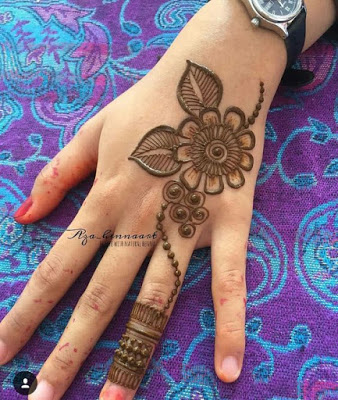 Start with something basic, like this simple bail design.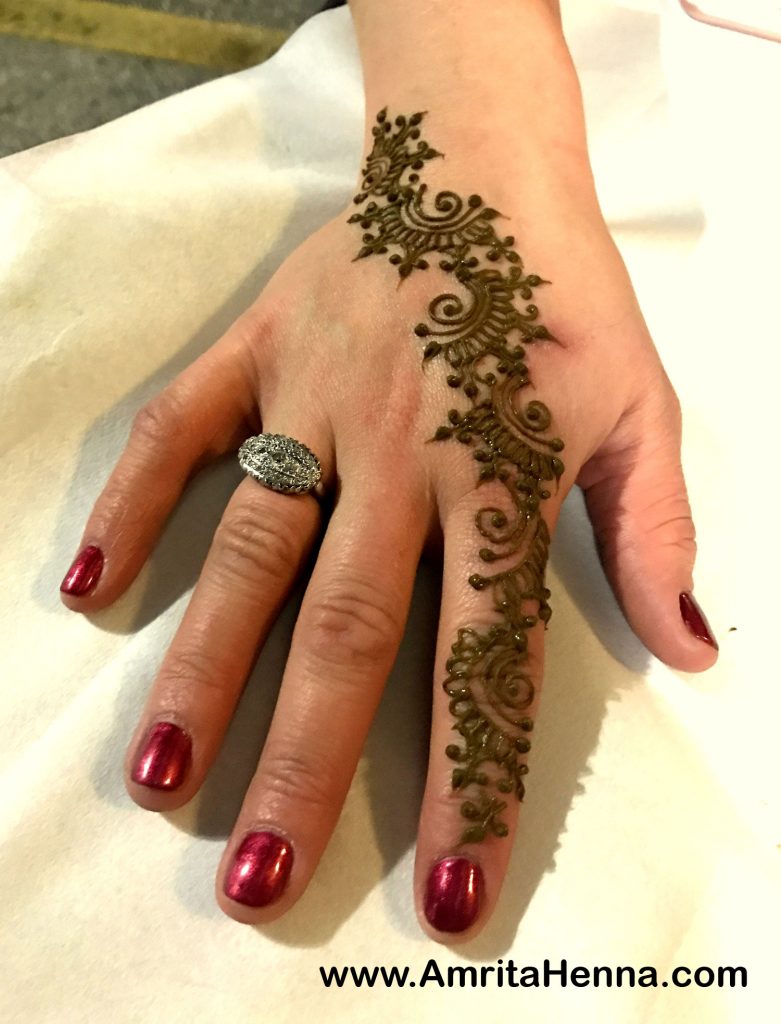 This floral vine mehndi design is easier to make than you think.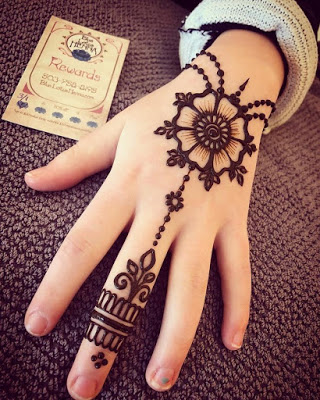 This Arabic style mehndi is one of the easiest mehndi designs to create.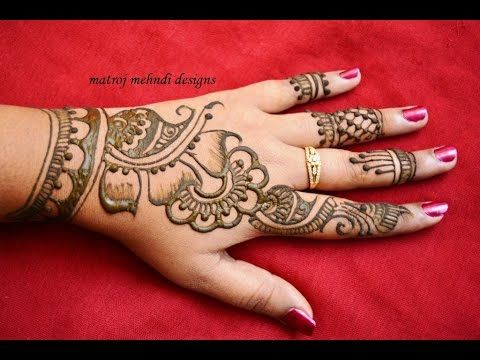 You can do this Arabic mehndi with great finesse.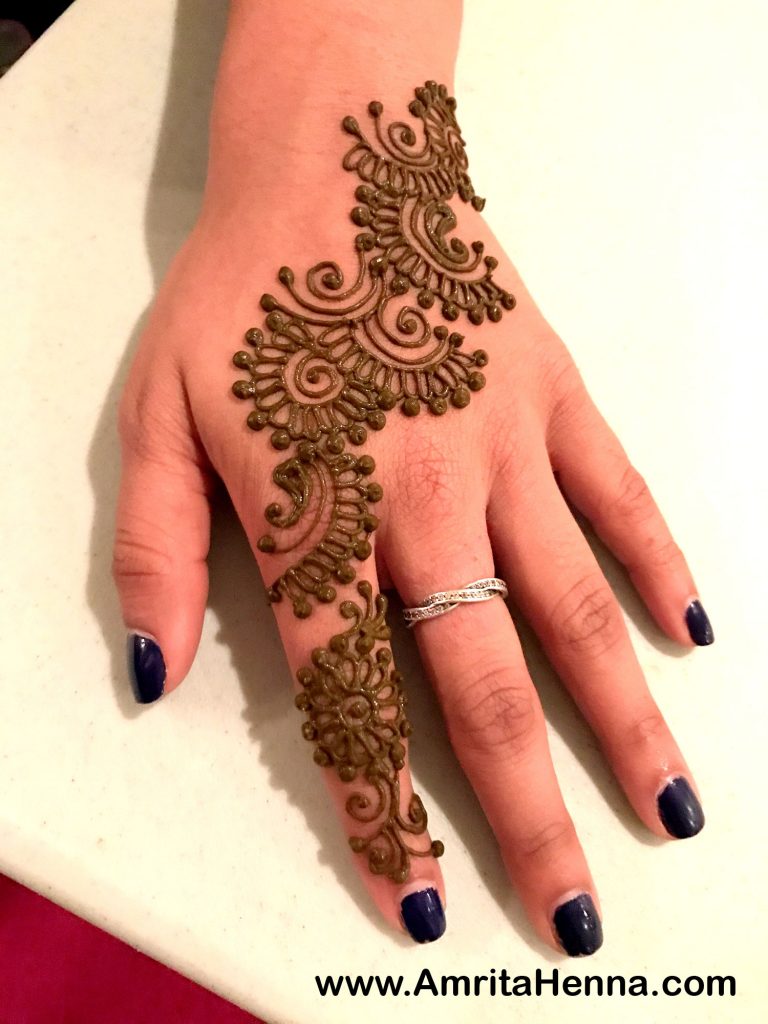 Another vine style henna designing, isn't it pretty?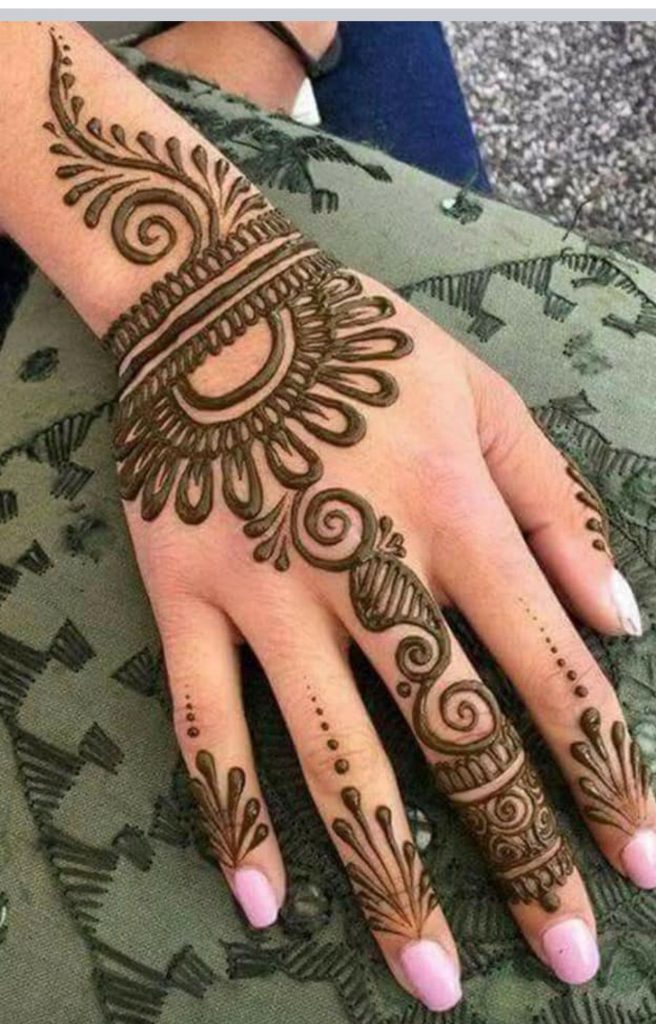 This design falls among easy mehndi designing for Eid.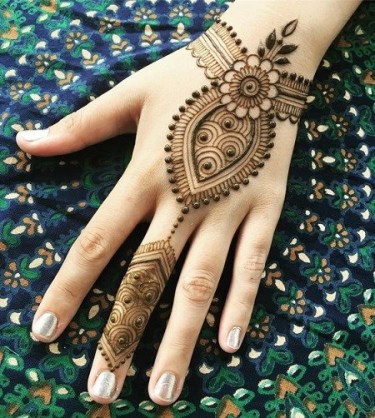 Very easy design to do it yourself, if you like fine details then try it.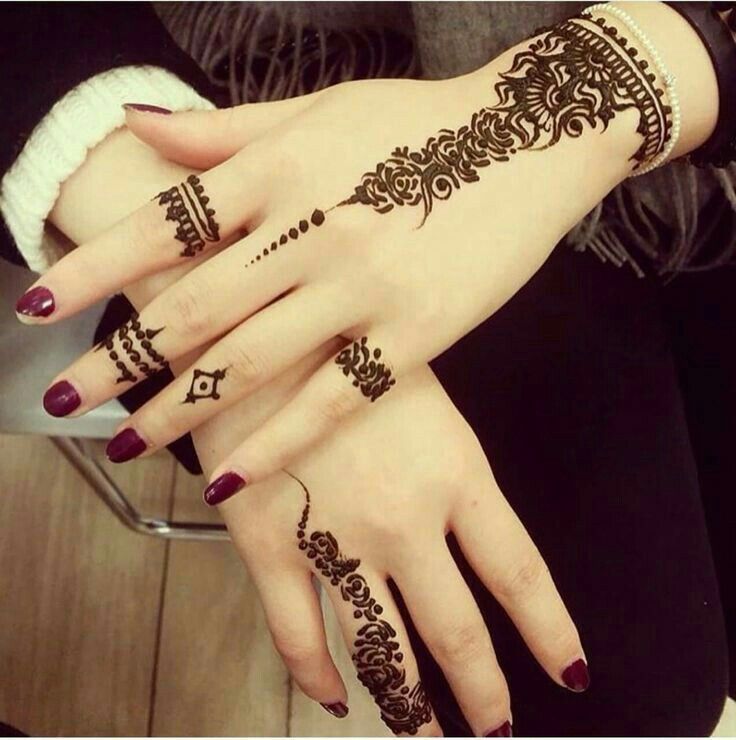 If you are good with intricate details, you should try this henna design.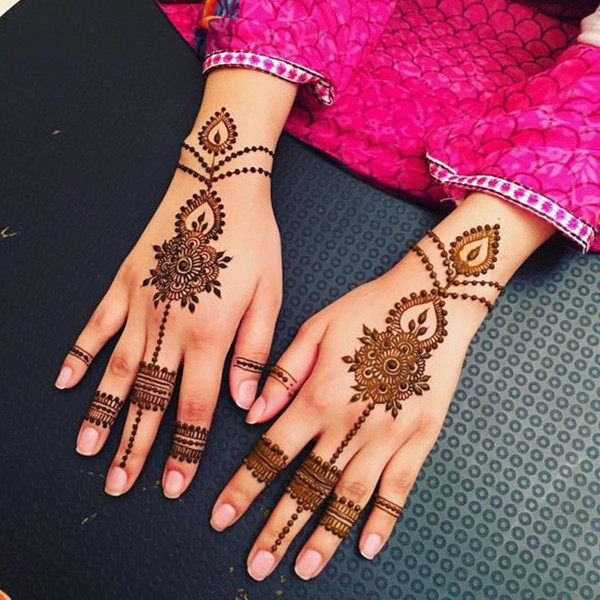 A perfect Arabic mehndi design for a beginner.
Mehndi Designs for Fingers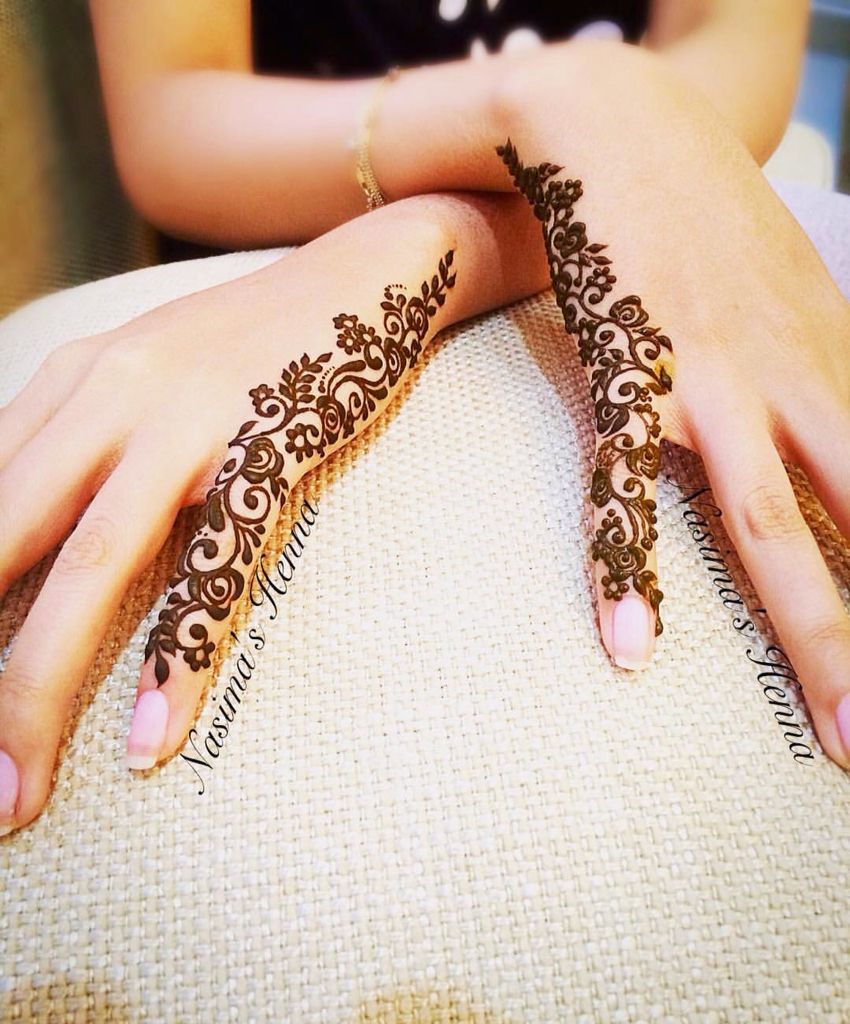 Ideal for someone who doesn't like covering the hands with mehndi.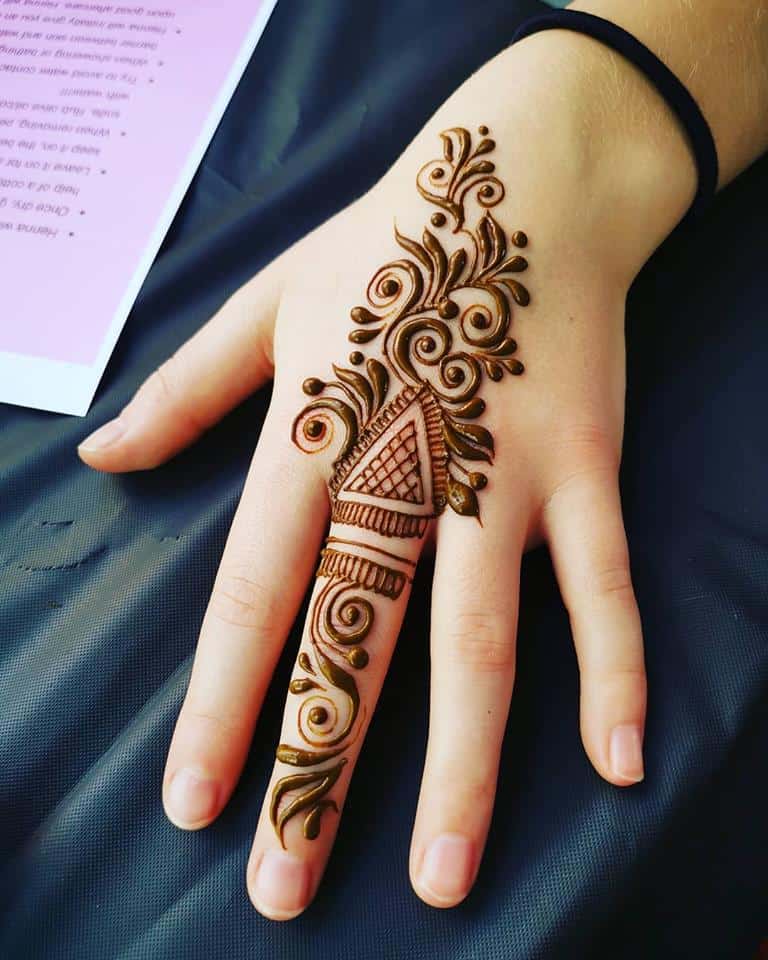 Nothing beats the simplicity of this design.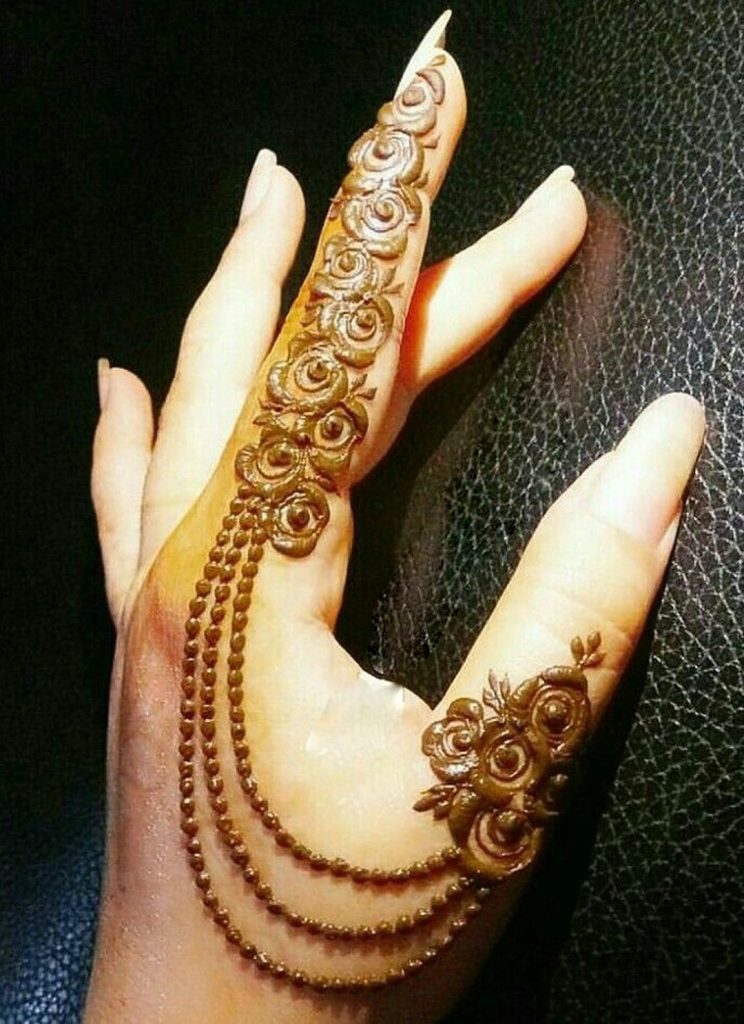 Minimal and beautiful mehndi designs for fingers. How nicely applied by the way!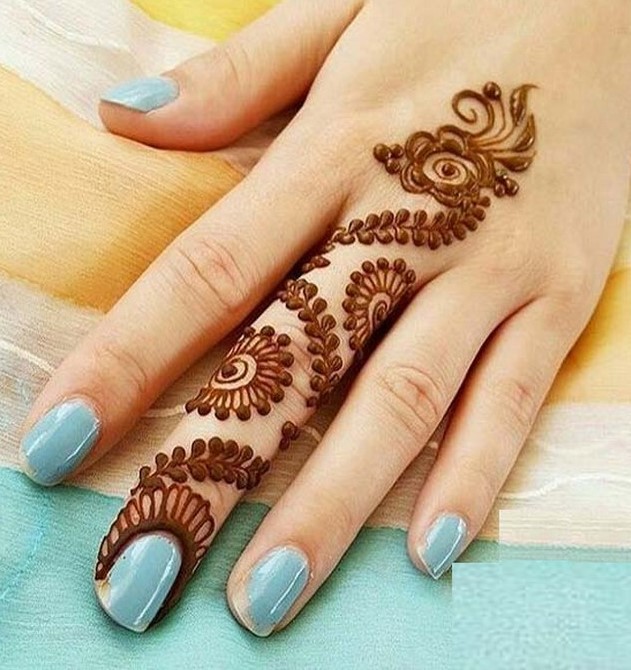 With a design like this, you don't have to worry about wearing rings.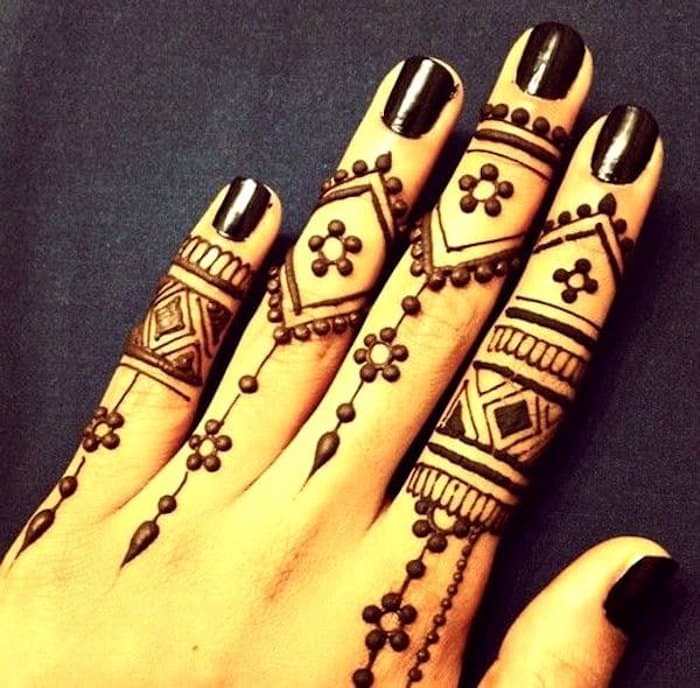 As basic as this bohemian style design is, it looks very elegant.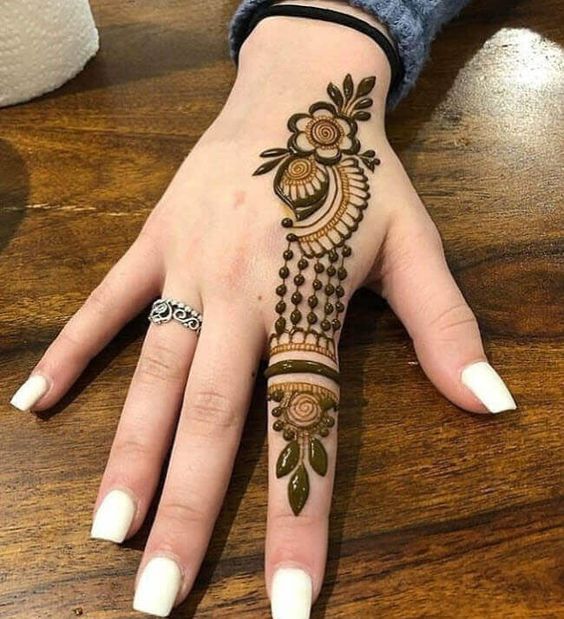 Nothing can beat the simplicity and elegance of this finger mehndi design.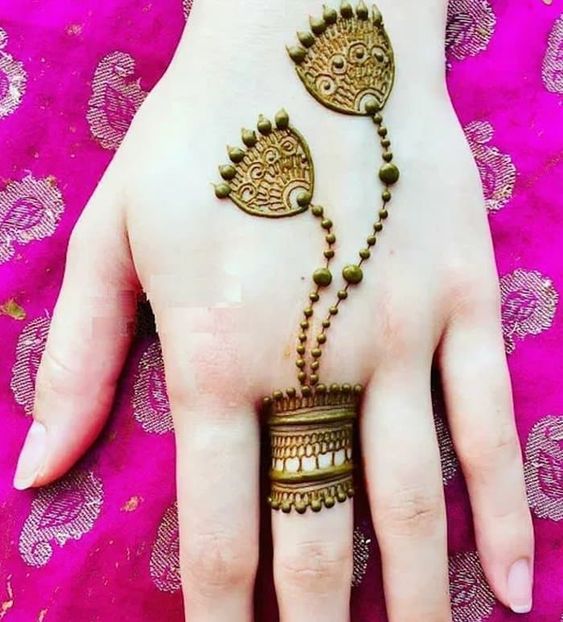 How easy yet alluring this jhumki style mehndi design is? Simply adorable. Keep checking the article to see the collection of 41+ Mehndi Designs for Eid ul fitar 2020.
Cute Mehndi Designs for Kids
Mehndi designing is as special for kids, as it is for adults. Eid is a very special festive holiday for kids and they want to enjoy it to the maximum. From wearing bright pretty dresses to getting mehndi designs done, eating their favorite food to receiving gifts, as well as money from adults.
Every part of Eid is equally special for the young ones. As kids are restless and it is hard to make them sit and wait for their henna to dry. It is important to use a quick color yielding henna cone for the kids. You can try some of these mehndi designs for kids on the upcoming Eid to decorate their cute hands.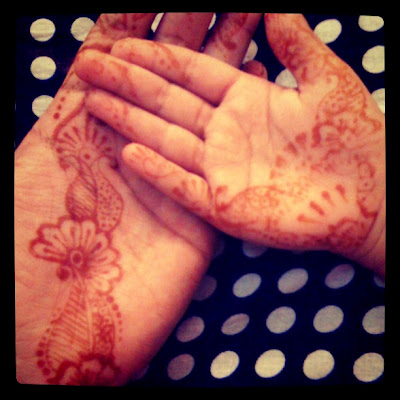 Starting with the hand of my niece, who recently turned 14 years old & this pic is from a blog post 2011 when she was only 3 years old.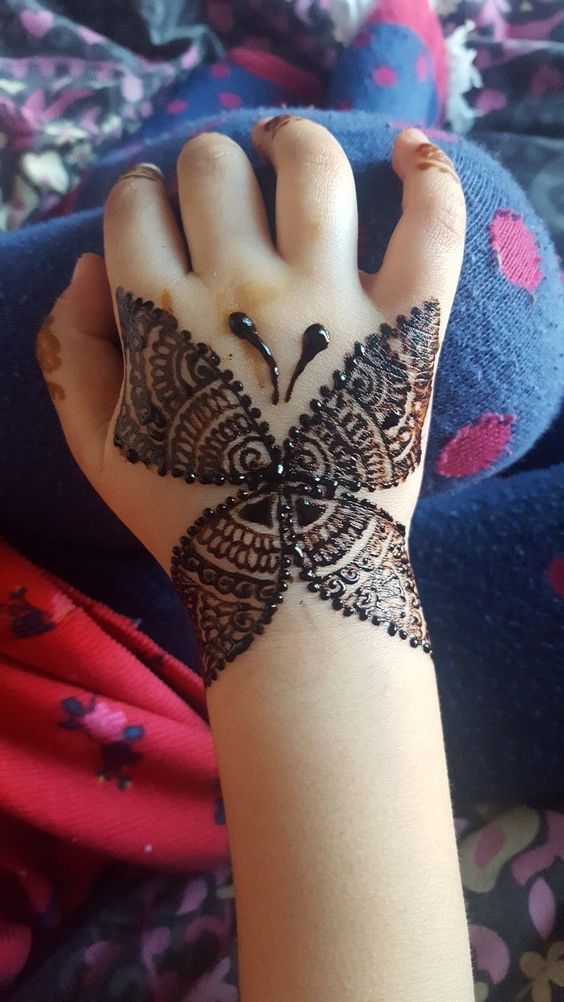 This butterfly mehndi design is perfect for little girls.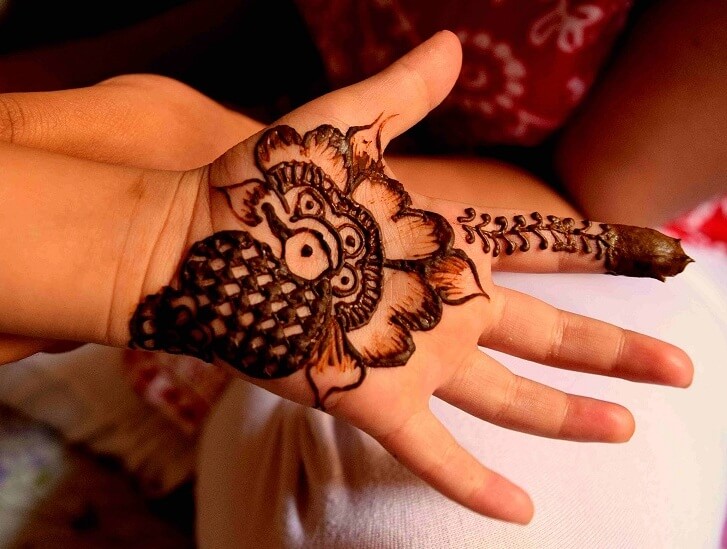 Something floral for those cute chubby hands.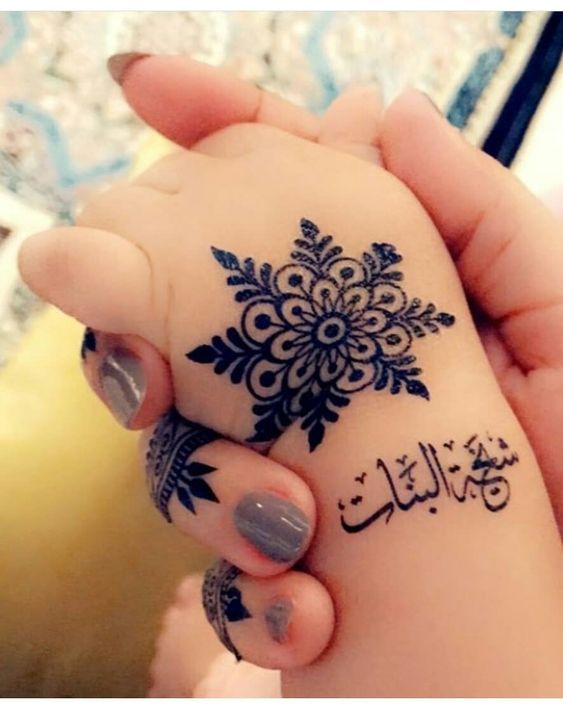 A little flower for a little princess.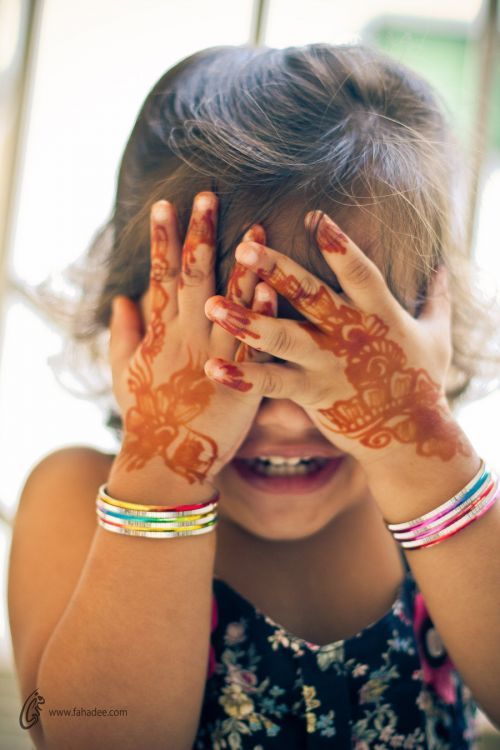 Something elaborate for a mehndi loving girl.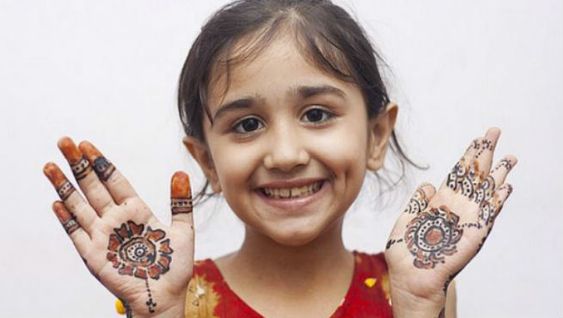 This mandala style mehndi design will look adorable on those little hands.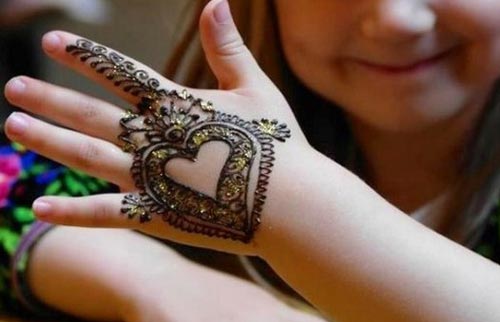 A heart mehndi design for your sweetheart.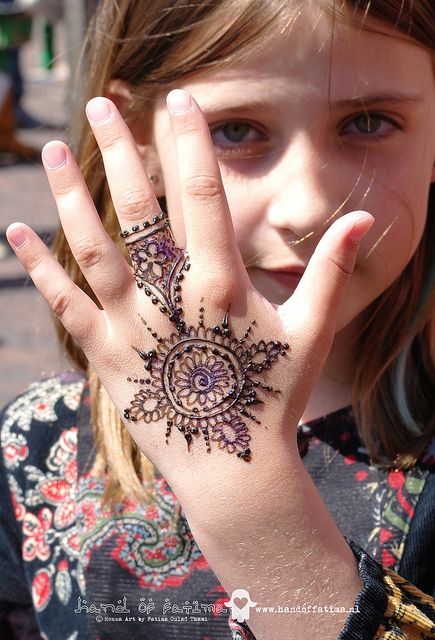 A quick henna design to make on the beautiful hands of the kids.
Mehndi Designing for Feet | 41+ Mehndi Designs for Eid ul fitar 2020
Most women prefer getting intricate henna designing done on their hands. However, many women love henna tattoos all over the body. Among the most popular places to put mehndi designing other than hands are feet. Feet look very elegant and feminine with the henna application.
Wear stylish sandals on perfectly pedicured feet to show off your feet henna design for Eid.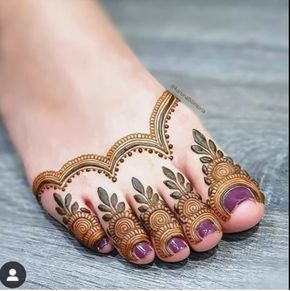 Get this simple, but pretty design made on your toes for a feminine appeal.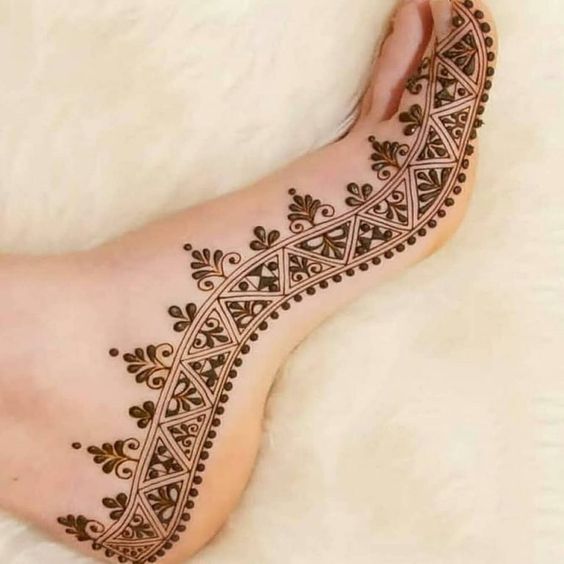 This Indian henna design around the edges of the feet looks superb.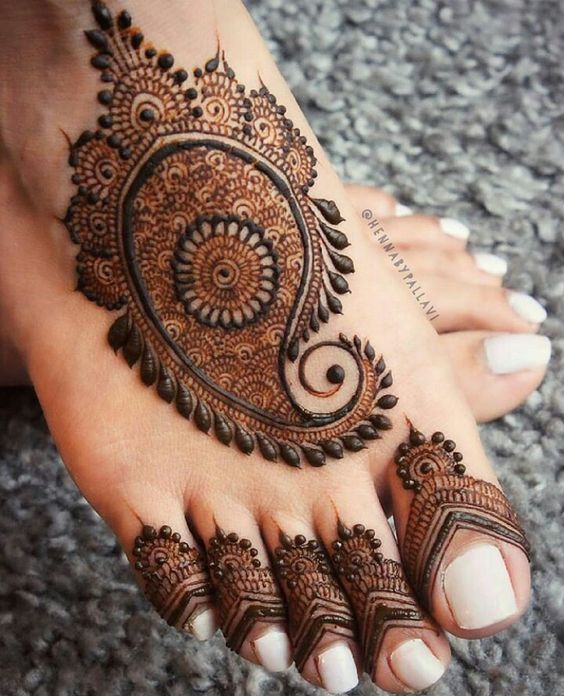 A design like this requires stable hands and finesse, but the end result is just eye-catching.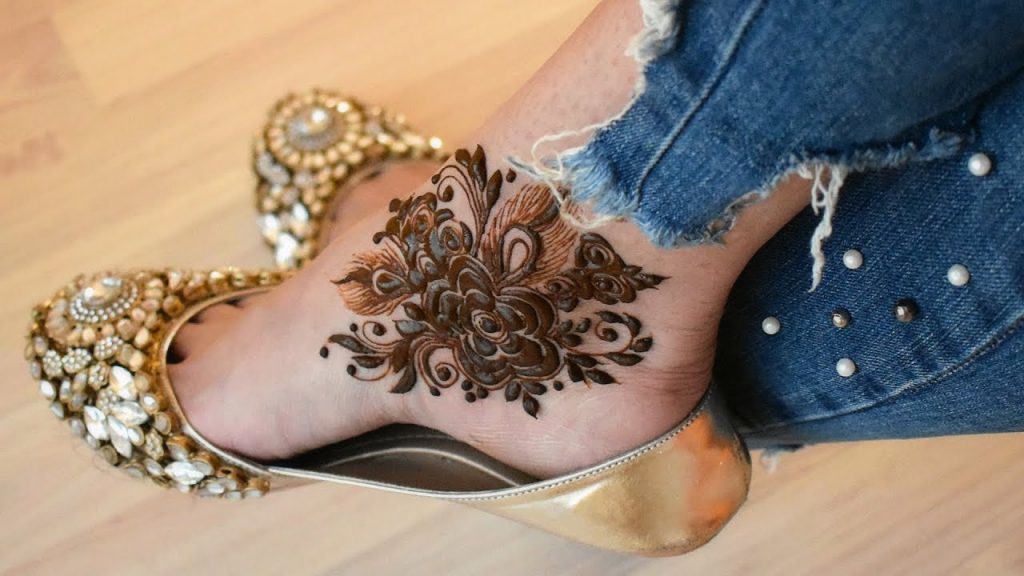 Show your creativity with this detailed ankle mehndi design.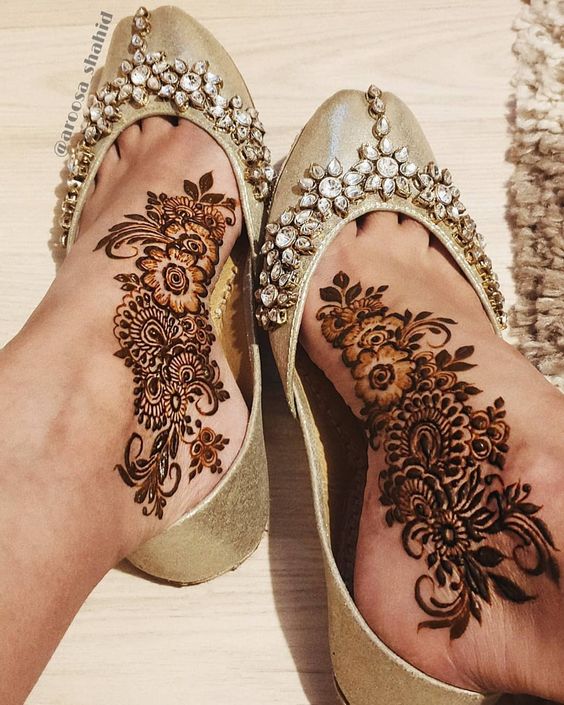 This vine style mehndi design paired with a khussa will look amazing for Eid.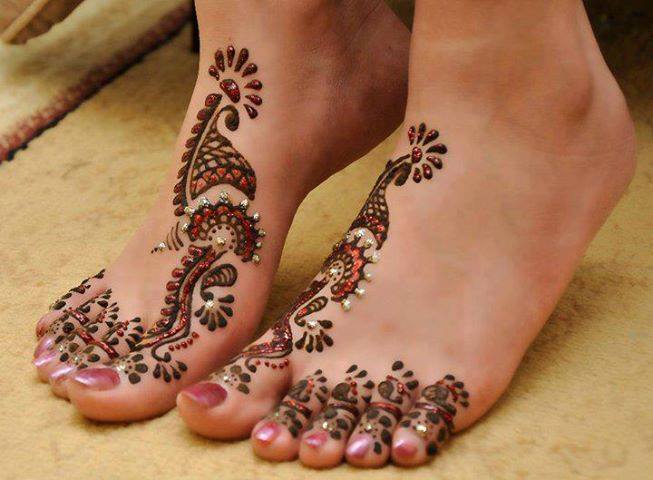 Adding details like beading and glitter mehndi filling will make a simple design look even more attractive.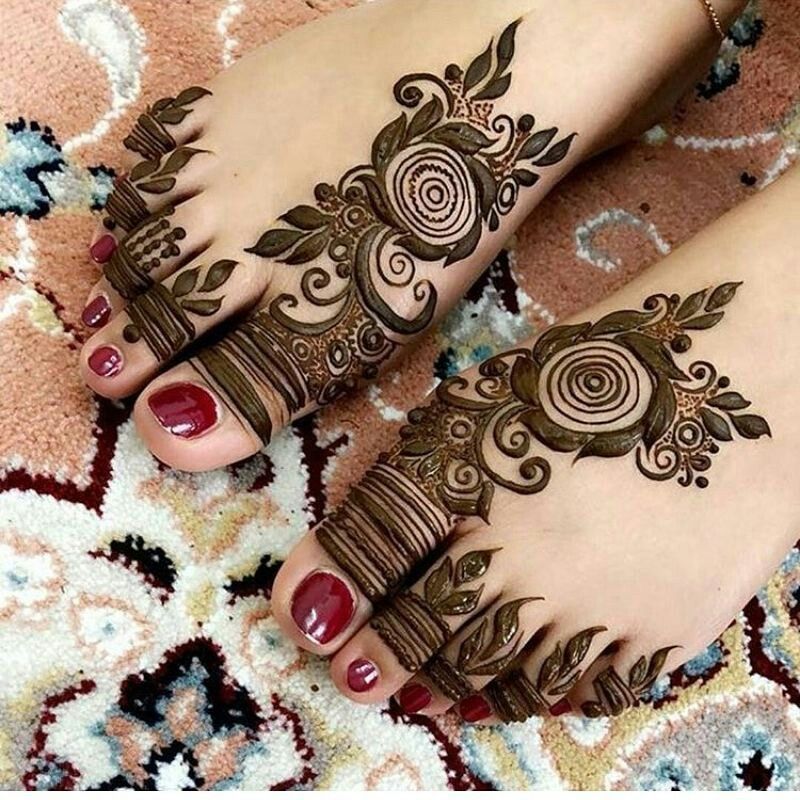 A gorgeous floral mehndi design with dark-colored nail paint is always the right choice.
Heavy Henna Tattoo Designs on Hands
Heavy and elaborate henna tattoo designs on hands look lovely no matter what the occasion is. If you have a henna artist at home or want to get it done from a professional. It is always fun to put them in a challenge to create heavy and intricate mehndi designs on your hands. Here are a few designs that you can try for this Eid.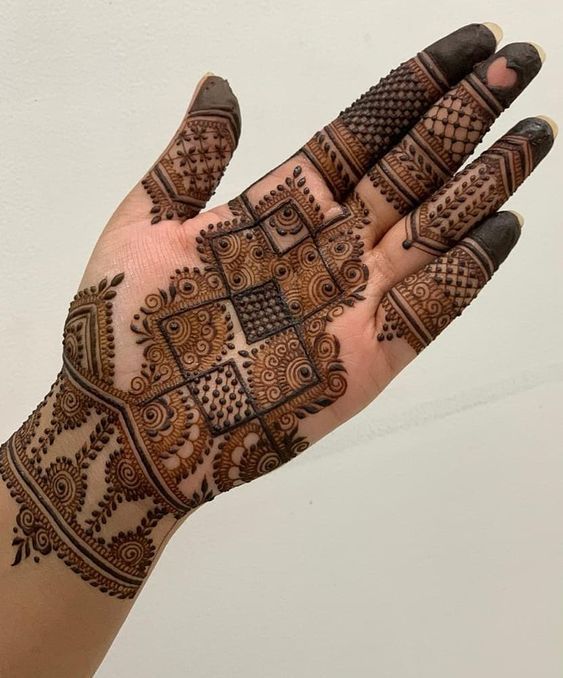 This henna design is very detailed with a neat look to it.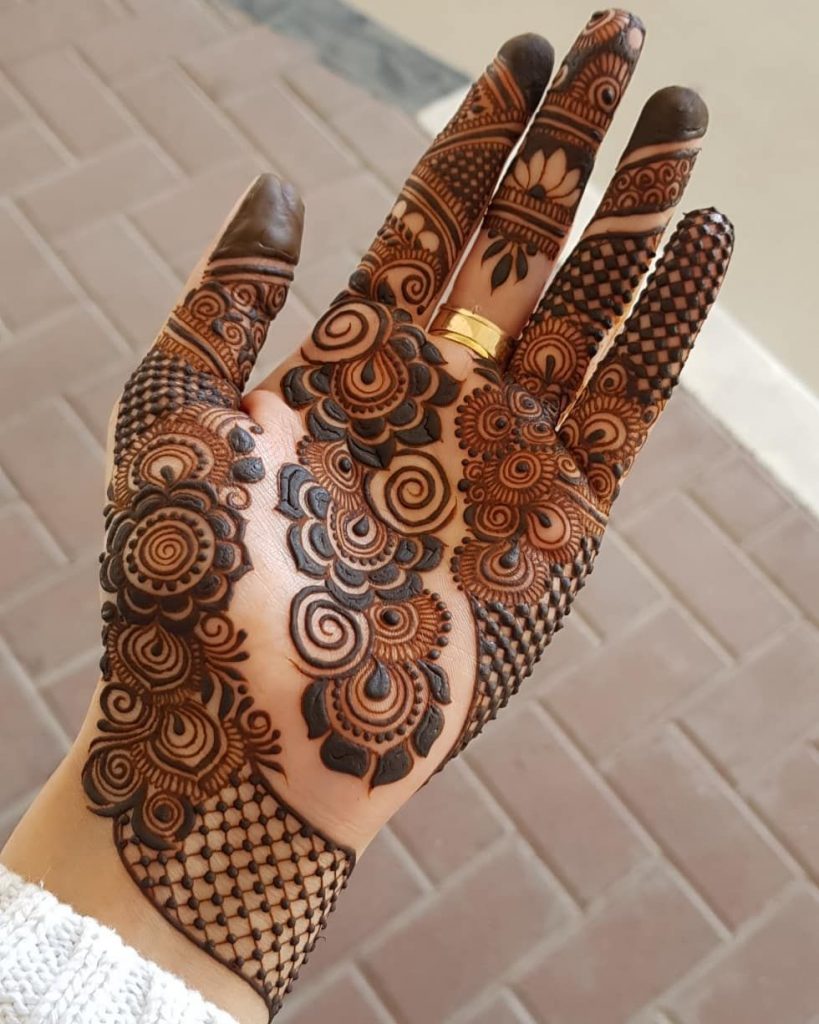 The intricacy of this design is worth appreciating.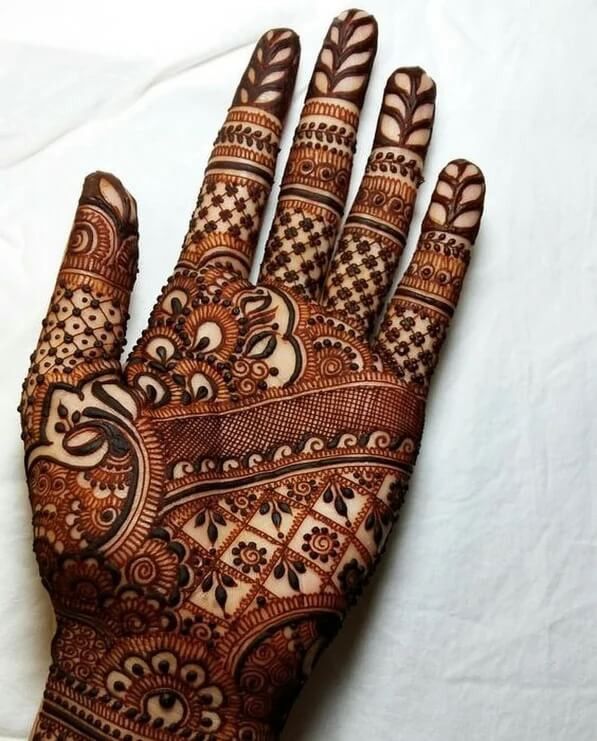 Only an expert can create such an elaborate design with such expertise.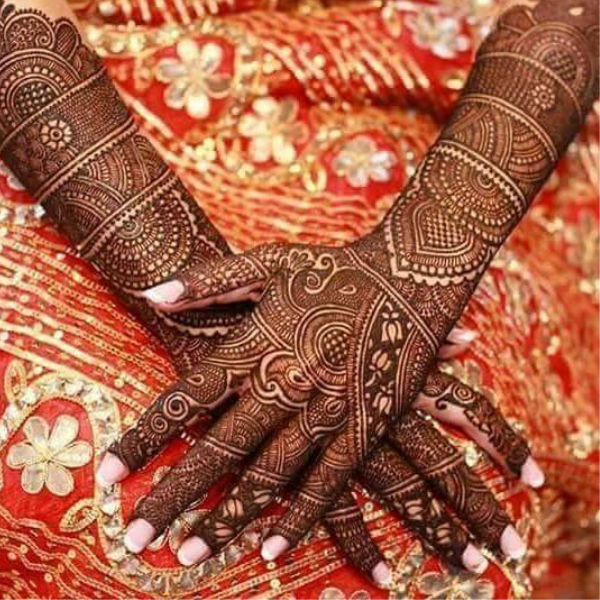 Perfect for those who like super heavy mehndi designs that completely cover the hands.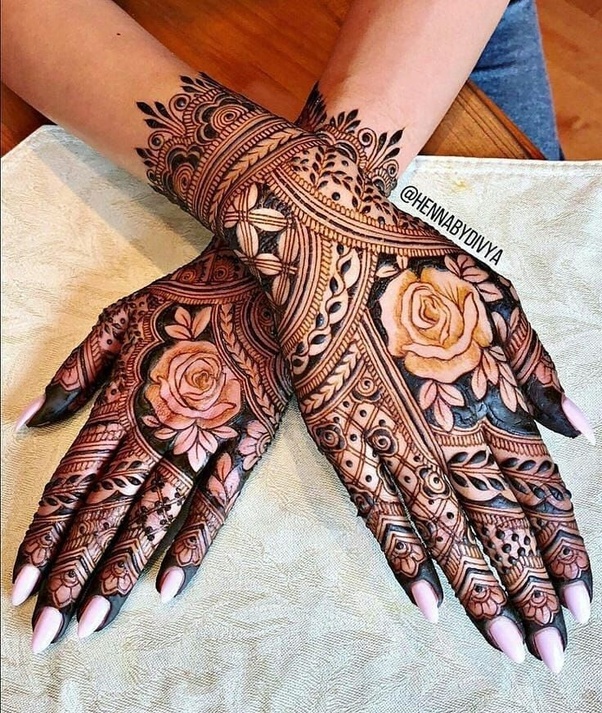 The net style effect on this mehndi design looks amazing with the added flowers and leaves.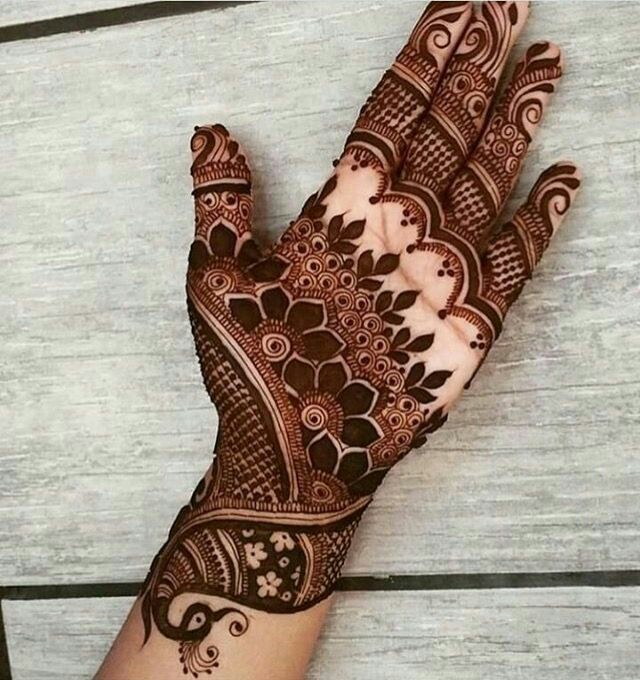 This design will take longer to create, but the end result will be worth the effort.
Mandala Style Henna Tattoos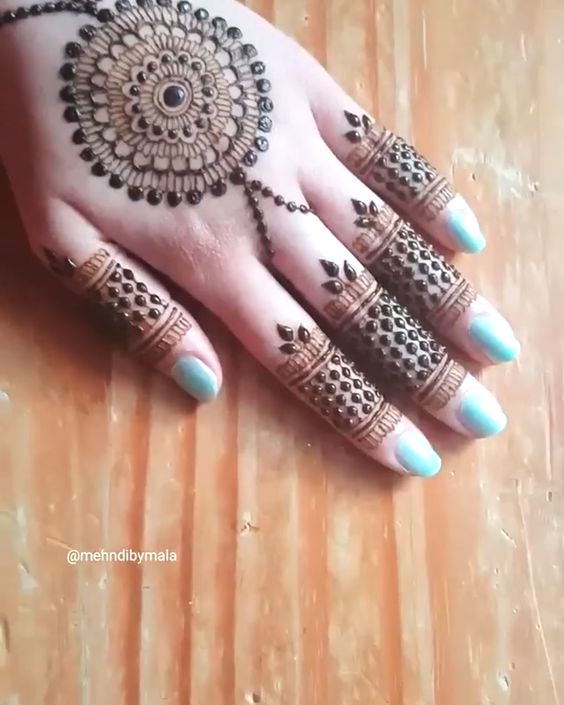 Something simple yet pretty. Isn't it?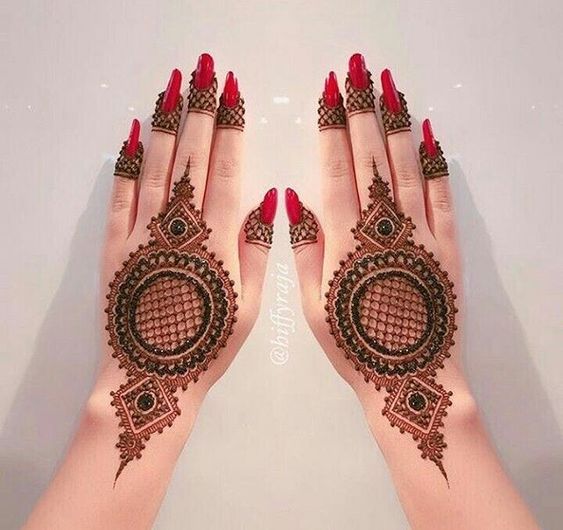 This mandala mehndi design has a regal touch to it.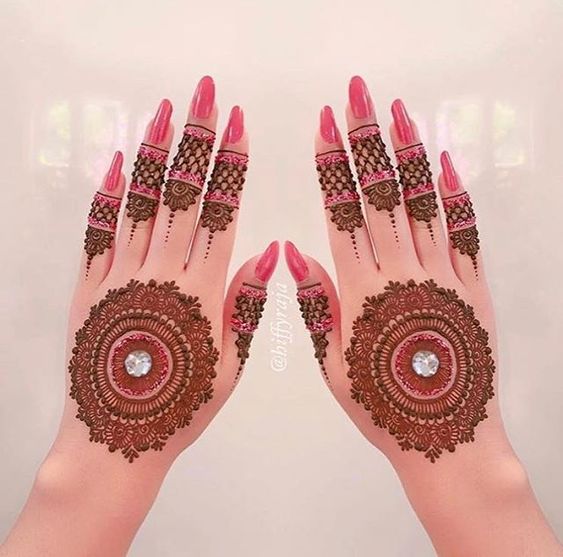 Make a classic mandala design look gorgeous with some glitter and bling.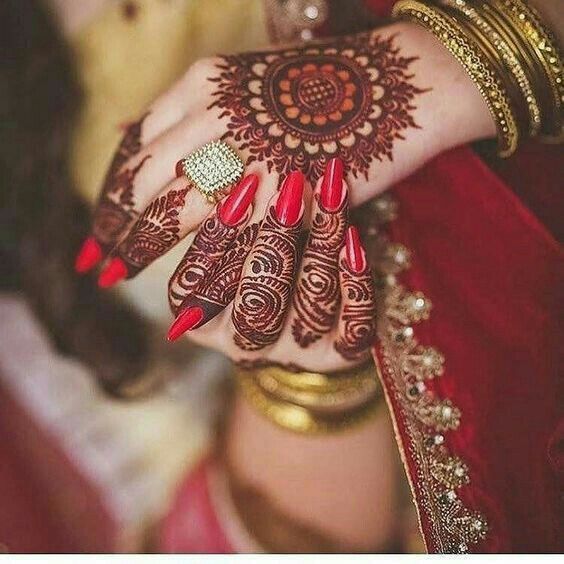 A classic mandala mehndi tattoo, which is very classy.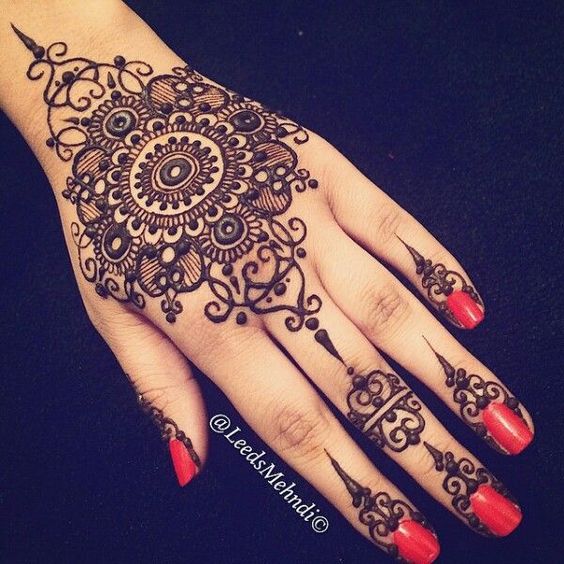 Who said mandala designs have to be boring?

Note: All these images of this article 41+ Mehndi Designs for Eid are sourced from Google and Pinterest. All the credits for these henna designs go to their respective creators.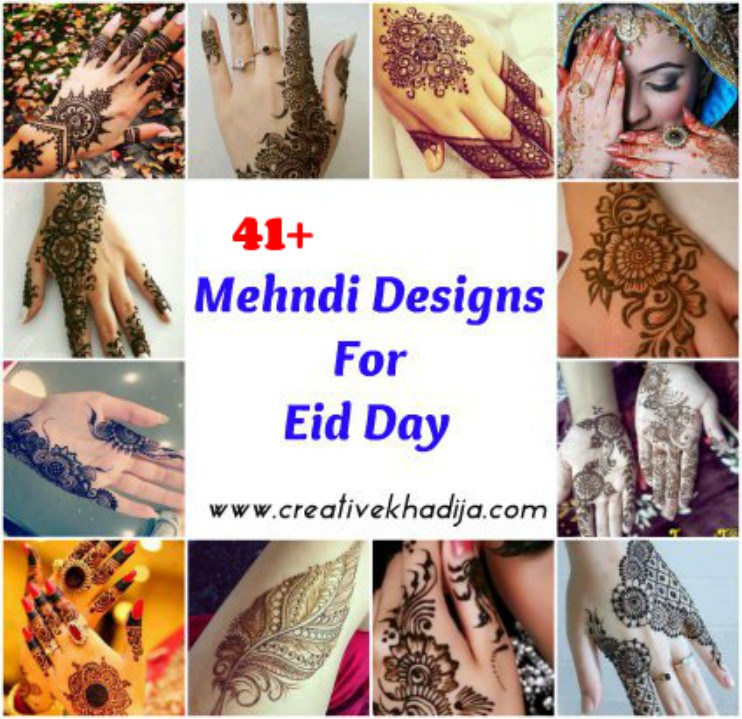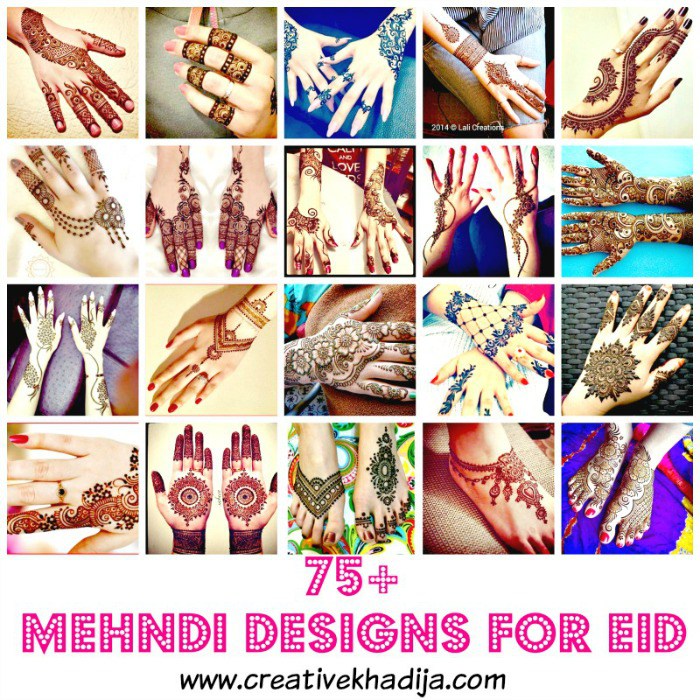 Eid is the festive occasion for Muslims that we get to celebrate twice a year. This Eid ul fitar 2020 is difficullt as we are not going out to shop or having guests over as practicing social distancing but believe me it's for our own good & for the safety of our loved ones. We will InshaAllah celebrate next Eids with the passion & festivity but this year we should be careful by keeping social distance & following the safety precautions. We are all in to this together & we will get over this soon InshaAllah but for now we should be careful.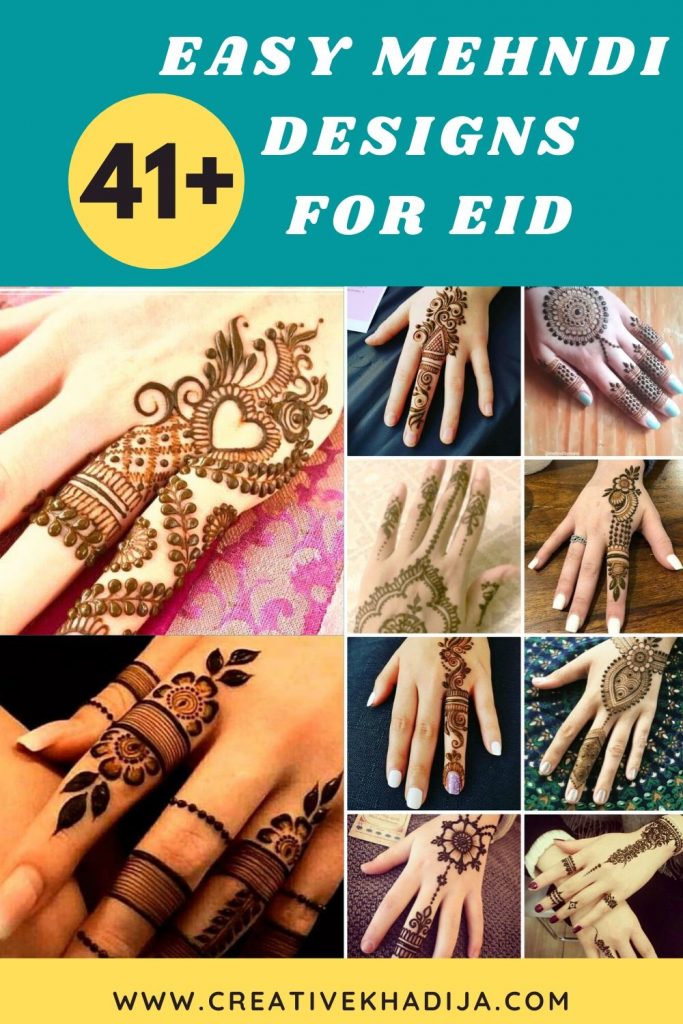 I hope you liked my collection of 41+ Mehndi Designs for Eid to Try This Year. If you want to see more henna designs, be sure to check my previous article on 75+ Eid Mehndi Design for Girls. Also, visit my post on 41+ Latest Mehndi Design for Girls for more henna designs. Let me know in the comments if you like this type of article? What other articles will you like to see more? Don't forget to comment.
Thanks!
Khadija