Paper quilling is a fun activity, I like making quilling cards & then forwarding these handmade cards to my family & friends.because they mostly expect handmade from me!
Paper Quilling Cards
My today's post is not a complete card making post actually, Its a mixture of some arrangement & ideas of a quilling card. I haven't pasted the flowers yet & all these are just random looks.
First I made a few flowers & shapes, then I arrange(without pasting) and here are some ideas.Here are these quilled flowers..I made these without any paper quilling  tool…See the complete TUTORIAL of quilling without any tool.
I cut a few paper strips with a sharp paper cutter/knife,
then fold it & cut more for the shreds/ruffles of paper.
Fold the cutting strip around the rolled bud & then press over to make its flower shape.
You can make flowers now. And then think about arranging these.
And I was thinking like this below;
Here are 8 different designs I have arranged, but not yet pasted..lets see..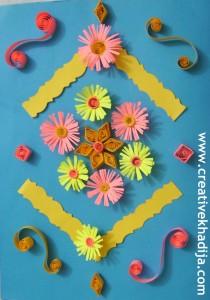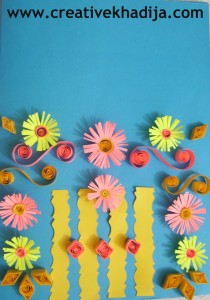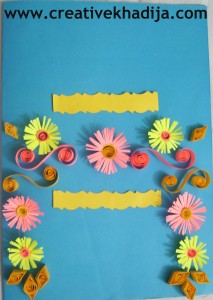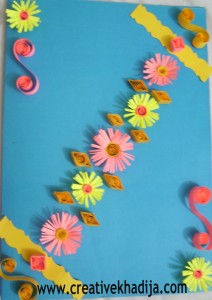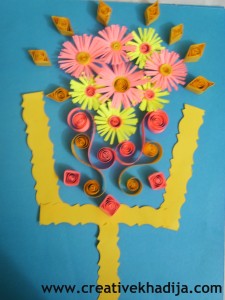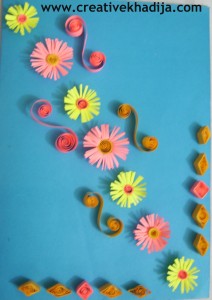 The card is ready as a greetings card..Eid Card, Birthday Card, Well wishes Card, Friendship Card, Thanksgiving etc..You can see some of my other Card Making Tutorials..
Now Tell me which arrangement you liked most? So I will be pasting & sharing with you its final look again!

Have a Nice Day ~