For Sale
Get Your Images or Logo Printed On Coffee Mugs
In one of my previous post, I share my official logo printed mug, I am glad to see my friends & readers liked the colorful mug! I sold many of the colorful mugs printed & my customers are satisfied with their product. Today I will be sharing some of colorful mugs which I have printed for my customer. I hope you will like having a look at these coffee mugs.
Get Your Images or Logo Printed On Coffee Mugs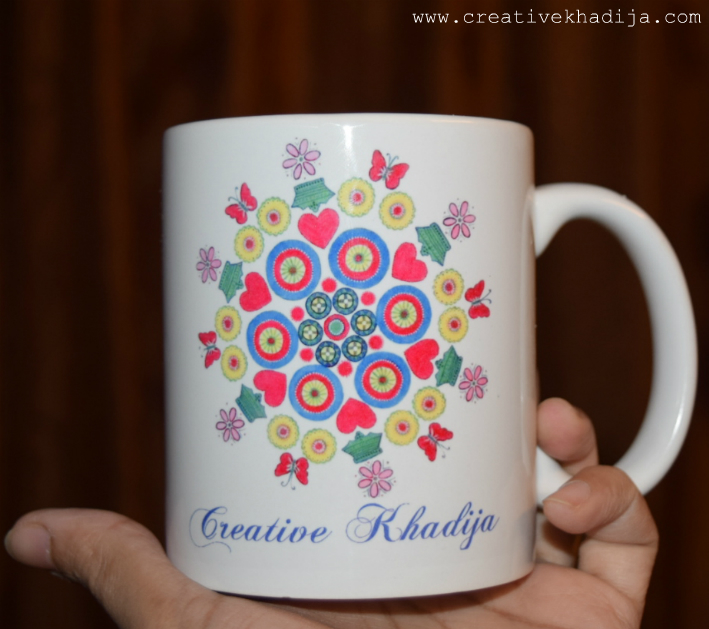 These printed Mugs are in white base color but if you want black mug or in different Neon color inside, They can also be customized.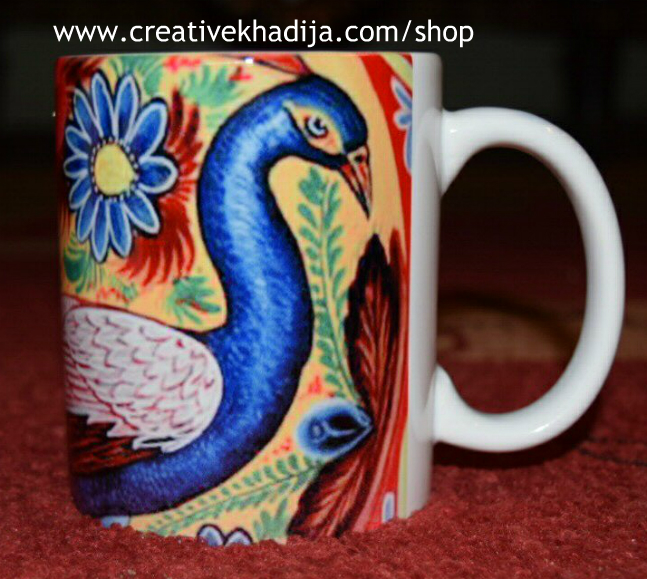 This truck art inspired peacock printed mug is one of my favorite. How colorful & interesting it is!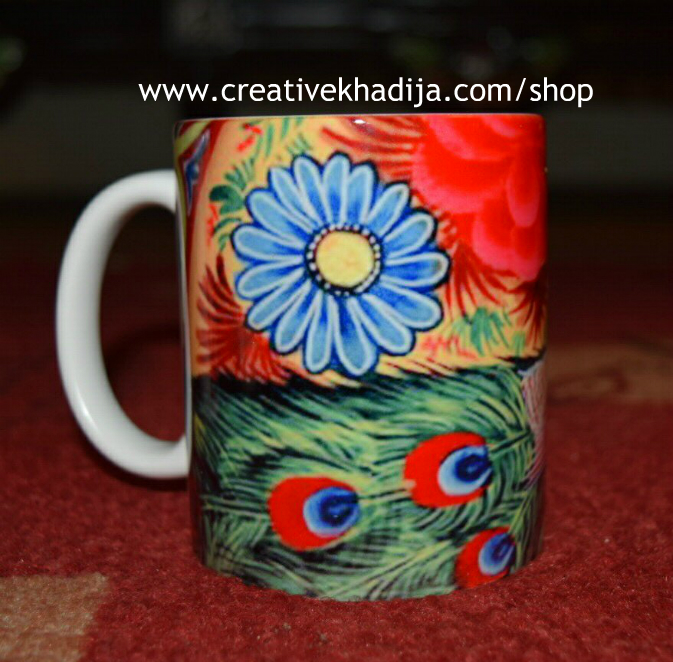 Truck Art Designed Printed Mug, The other side of the mug is more colorful.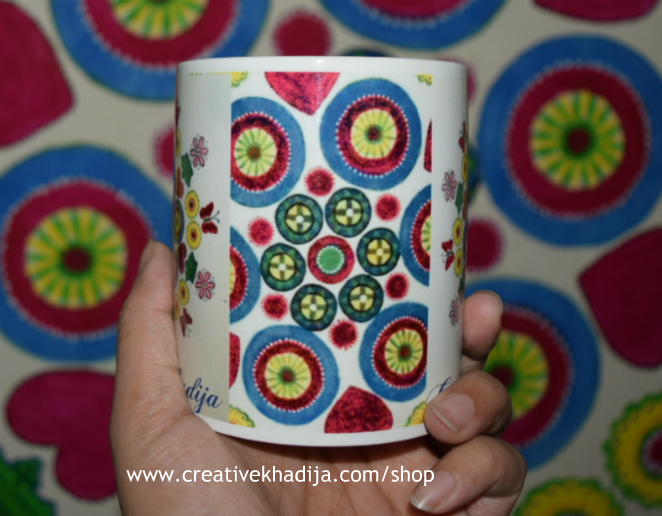 Here it is my website & business logo printed mug! A bunch of spring colors :)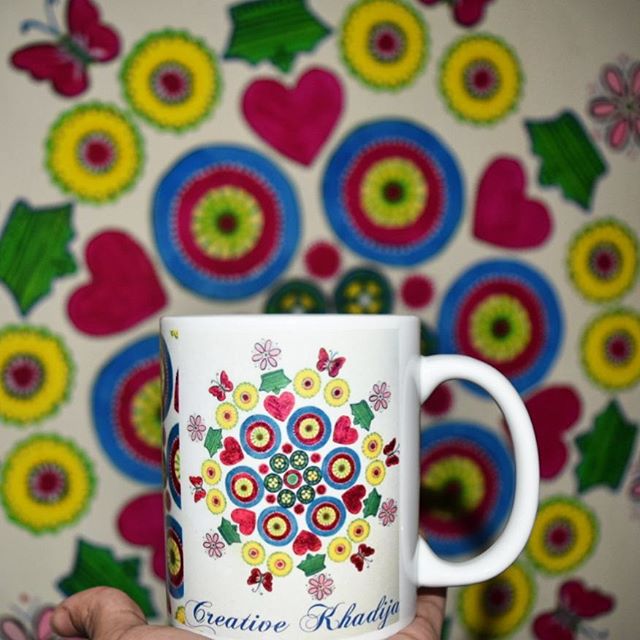 You can see the painted wall art behind this logo printed mug! I captured this click with my new DSLR camera! I enjoyed the result. :)
Valentine's day is here, If you are thinking about any special gift idea for your friends, So here is the interesting way! If you want to gift someone a picture, quote or logo printed mugs, You can shop HERE
Have a good day friends. Thank You!
Khadija ~
P.S – These days I am planning to share more random interesting stuff on the blog other than handmade arts & crafts. Actually I want to update my blog more often but it seems difficult sharing my own DIY ideas everyday. I am into many other tasks as well. So better change some strategy now! Seems well? Okay, So from now you will be getting some interesting stuff related Pakistan & Pakistanis. So get set ready to enjoy more random fun in future on the blog. I bet you will be enjoying my upcoming blog posts even more!