I hope you all are having good winter days, I can see lots of snowfall & storm updates shared by blogger friends from U.S & Europe. I hope my all blogger buddies are safe & doing well. Here winter was going dry but yesterday was a rainy day. I went outside to take some clicks of rain with my new DSLR camera! But found nothing special & ended up with ordinary rain clicks! I were with my both nieces, So clicked their photos instead of other nature objects. Anyways, Today I will be sharing a sneak peek of my coffee table & it's essentials. As my work table is my coffee table usually, So I thought to take a click of it.
People from Chairish contact me & asked if I can share a glimpse of my work table or coffee table. I found this idea interesting & thought to capture my work table for sharing with my readers. So here it is a click from my work space. I hope you will like & enjoy seeing my coffee table essentials.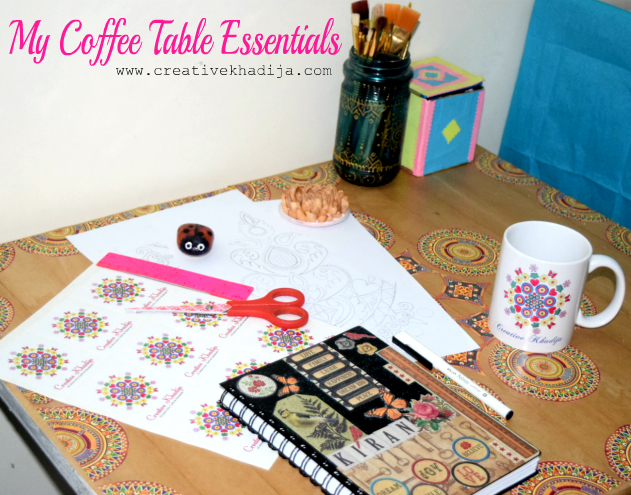 My Coffee Table Essentials
My last week was super busy with some customized work orders. I were having clients from the other part of my country & another client was from other part of the world, I mean from USA. Here it is the glimpse of my table when I were working on finishing this customized work. Have a look & see what I have been up to past days!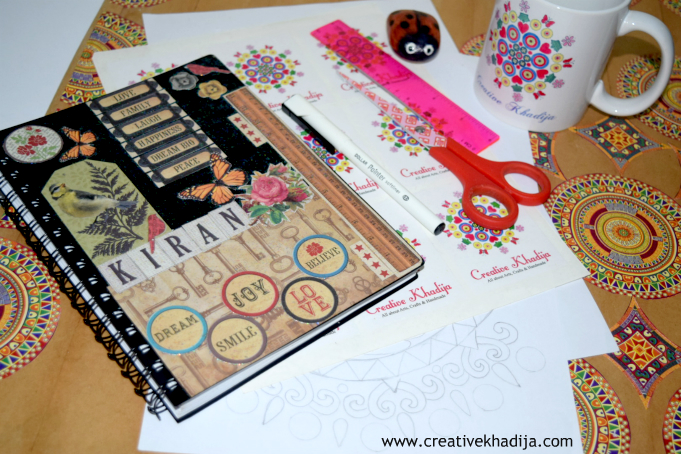 My coffee table is kind of work table, I usually drink my coffee at my workspace ( in my craft room ) or when I am in my bed. So here you will see my work table glimpse more than a coffee table! unfortunately its coffee without cinnamon rolls & a piece of cake.. Sigh!! :( Anyways, Just coffee is okay sometimes!
At my table, Here is the detail about essentials:
Paper work of some fashion design project.
My official logo stickers
Lady Bug pebble Paper Weight (Tutorial Here)
Scissors, Scale & black pointer pen.
My Logo printed Coffee Mug.
These thingies are usually around me while working, Indeed these are essentials for my work table.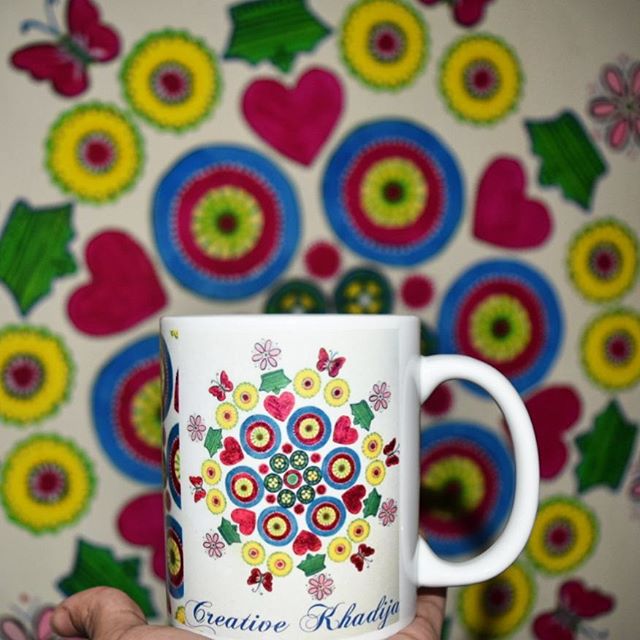 Luckily I got my website logo mugs printed recently for gifting some to my family & friends. So here at my coffee table you can see my logo printed mug! Wall behind my work table is painted by me with the same design.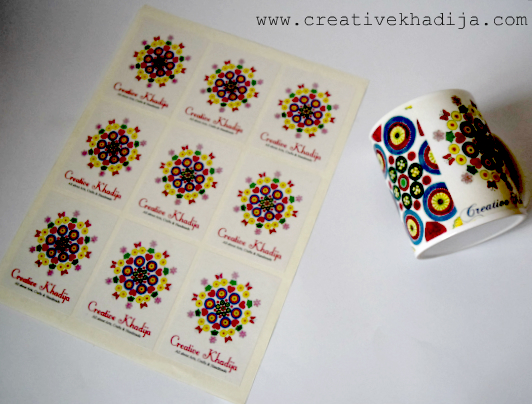 Last year when it was my blog's 5th anniversary, I made this design as my logo for website. Labeley printing press from Canada sent me some cute stickers of my logo along with other labels. I loved the quality of them as well as their service. I am used to paste these stickers at my customized work orders.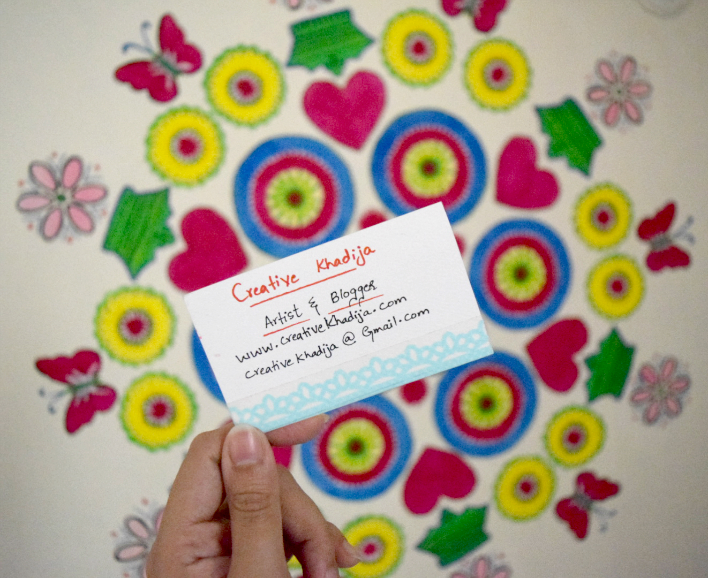 A big wall behind my work table is painted by me. Do you remember when last year I painted this wall? while painting this design on my craftroom wall, I can never even imagine it's going to be my official logo in future :) Alhamdulillah. This business card is also a DIY idea. See Tutorial.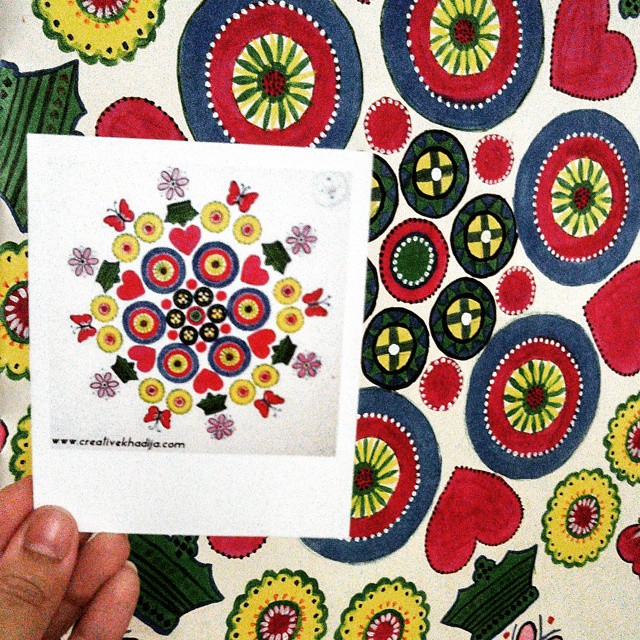 Printl from Russia sent me some polaroid prints of my instagram feed, This one is among my favorite though! Because of the painted wall as well as the perfect quality of Polaroids :) Isn't it fun getting cute gifts of your artwork from all over the world? I love my job! Alhamdulillah :)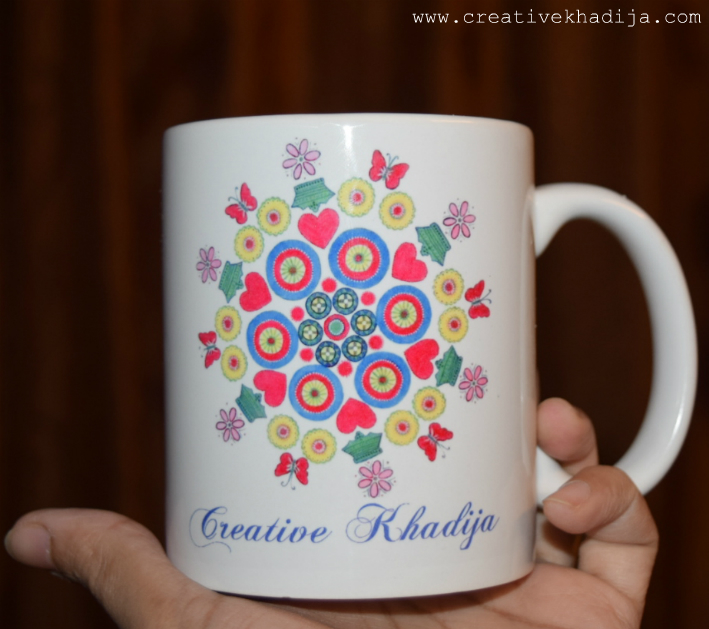 Here is another logo mug, this one is a bit plain than the other one I shared above with stickers sheet.
I have sold some customized design printed coffee mugs, You can see some of sold customized mugs in my shop. I am taking orders. Oh yeah, I forgot telling you about my online shop! I set up a page on the blog for shop purpose. I hope you will enjoy having a look at my online shop which is now work in progress these days! You can suggest for improvement :) Be sure to spread the word about it.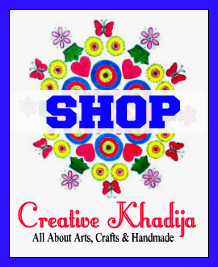 Now you can buy arts & crafts from my online shop! Use the comment form or email to contact. Give suggestions too :) I hope you liked today's random article about my work table sneak peek & the online shop update.
Have a great weekend.
Thank You
Khadija ~