For Sale
Pakistan Day and Camouflage Painting Wall Art Project
Pakistan Day is coming after two days. These days it's celebrations are going on with great spirit. Armed forces special parade & Air show rehearsals are happening now a days. I am waiting for the air show to happen this 23rd March. InshaAllah. A resolution passed in 1940 which leads to the establishment of Pakistan in 1947 finally. Alhamdu'lillah for this beautiful country Pakistan <3
My today's blog post is related to a project I've painted for a soldier's wife recently. Have a look at this Camouflage Painting Wall Art Project & let me know how is this :)
Pakistan Day and Camouflage Painting Wall Art Project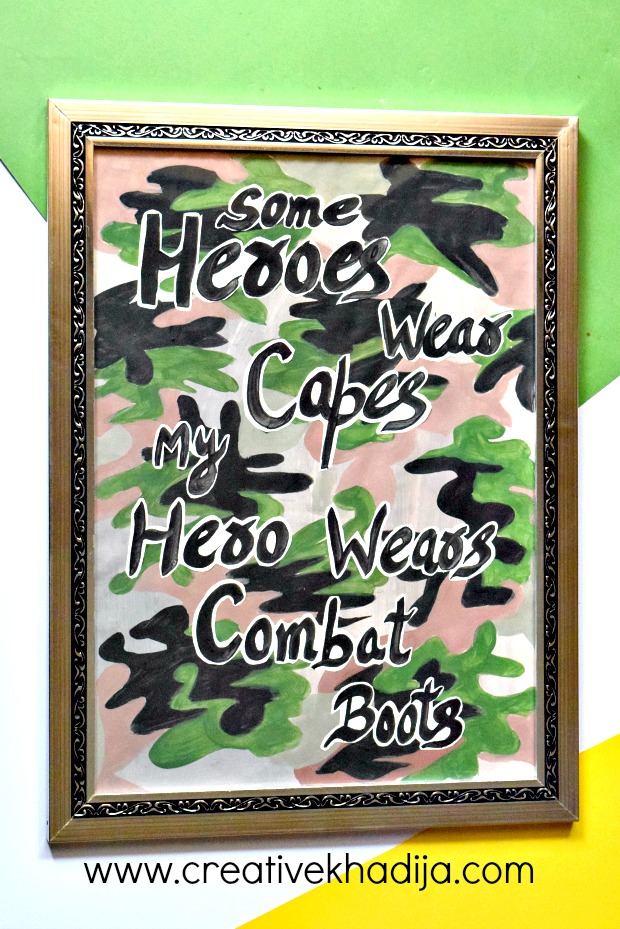 Some real heroes! Armed forces & soldiers are heroes of the nation indeed. Isn't it?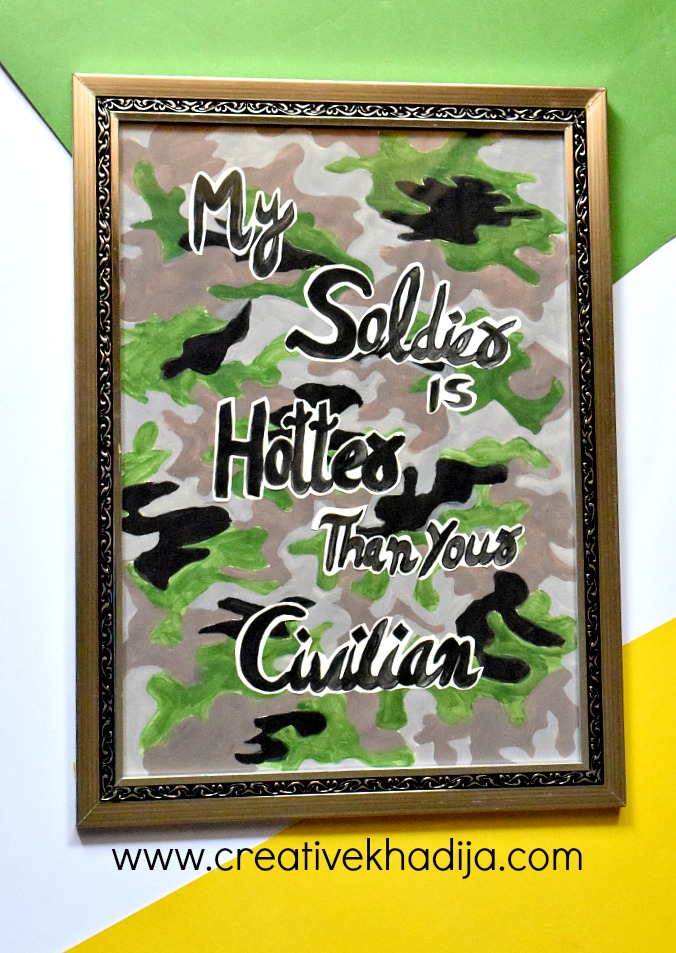 Oh well, How many of you are soldier's wives?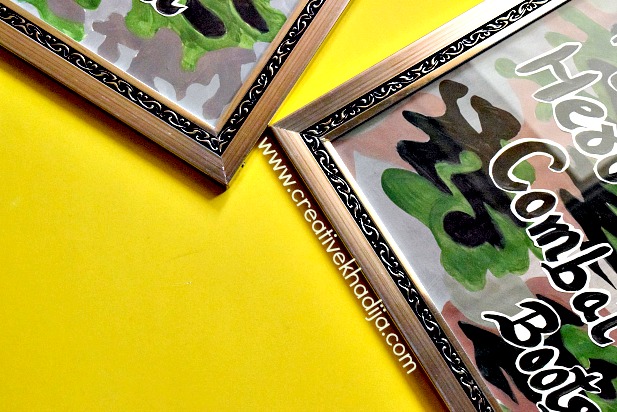 Let's talk about making of these paintings now! Quotations of these wall arts are suggested by my client. I just design the other part.
First of all I used acrylic paints for painting the surface as camouflage. It wasn't as easy & perfect as I thought it will be. It takes a few days to complete two canvases of camouflage pattern painting.
Next step was the quotation lettering. I have used a calligraphy brush for this quotation writing.
I sent the art work for framing. It turned out so cool after getting framed.
What do you think? Have a look at both of these wall arts. Size of the wall art is 12″ x 22″.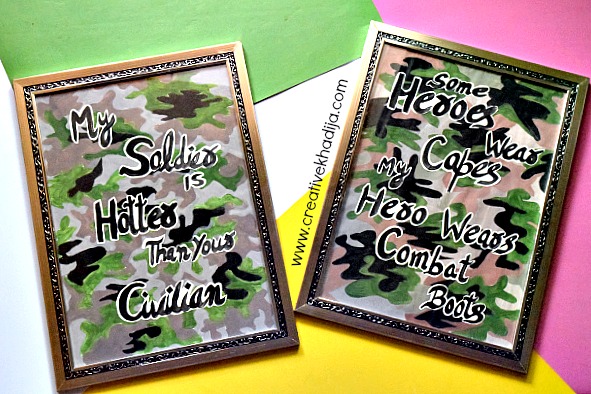 If you belong to a military family & want something similar like these handmade paintings wall arts with any quotation, Feel free to drop me a line & I will customize for you as well. I ship worldwide. You can contact for any queries about buying my art & craft projects.
I hope you will like my today's blog post with this touch of military stuff. God Bless Pak Army, God Bless Pakistan! Aamin.
Stay blessed with peace & prosperity everyone!
Have a great day!
Khadija ~