Creative Collections
31 Gifts and Crafts to Try for Valentine's Day 2020
You can use your artistic skills to design something personalized for your loved ones. This article will carry ideas for 31 Gifts and Crafts that you can try for Valentine's Day 2020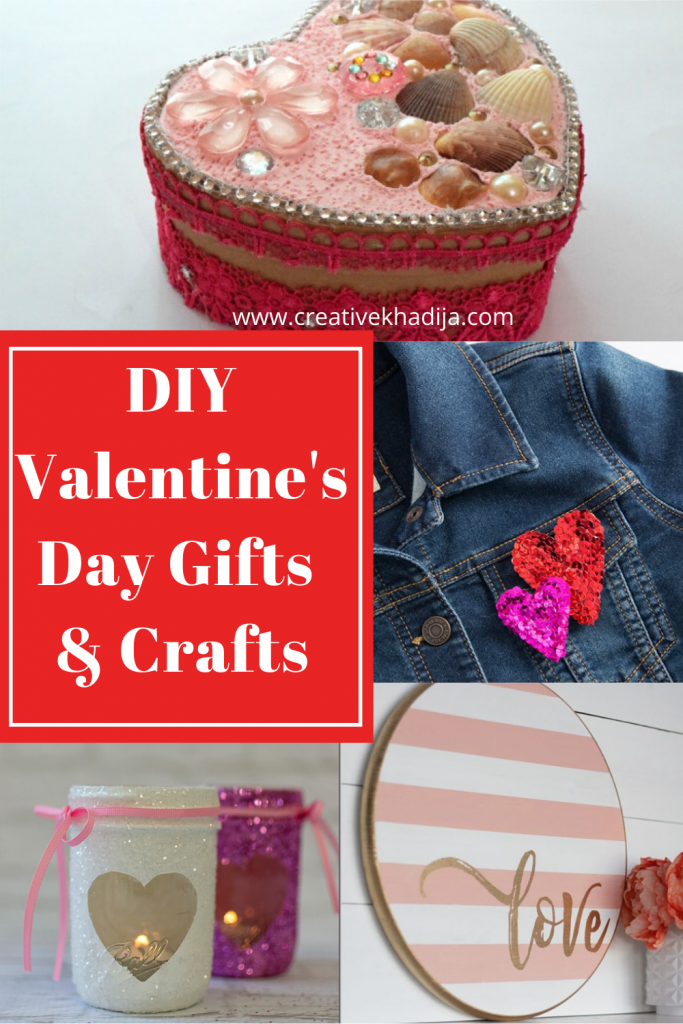 Valentine's Day is the best time to make your loved ones feel special with gifts, chocolates, and roses. Whether that loved one is your mom, your sibling, your BFF or your significant other, receiving a special gift on such a love-filled day will be a sweet surprise for them. You can always splurge on store-bought goodies and gifts at the last moment to use them as gifts for Valentine's Day 2020. However, there is still plenty of days left until Valentine's Day and you can use your artistic skills to design something personalized for your loved ones. This article will carry ideas for 31 Gifts and Crafts that you can try for Valentine's Day 2020.
Edible Gifts for Valentine's Day 2020
Edible items are some of the best items to give and receive as gifts. Valentine's Day is just the perfect time to avail the opportunity and give edible items as gifts. If you have good cooking or baking skills, you can create something yummy in the kitchen and gift it to the special woman in your life. If you want something a bit easier, you can use store-bought food items, pack them up nicely, and then give it as a personalized gift.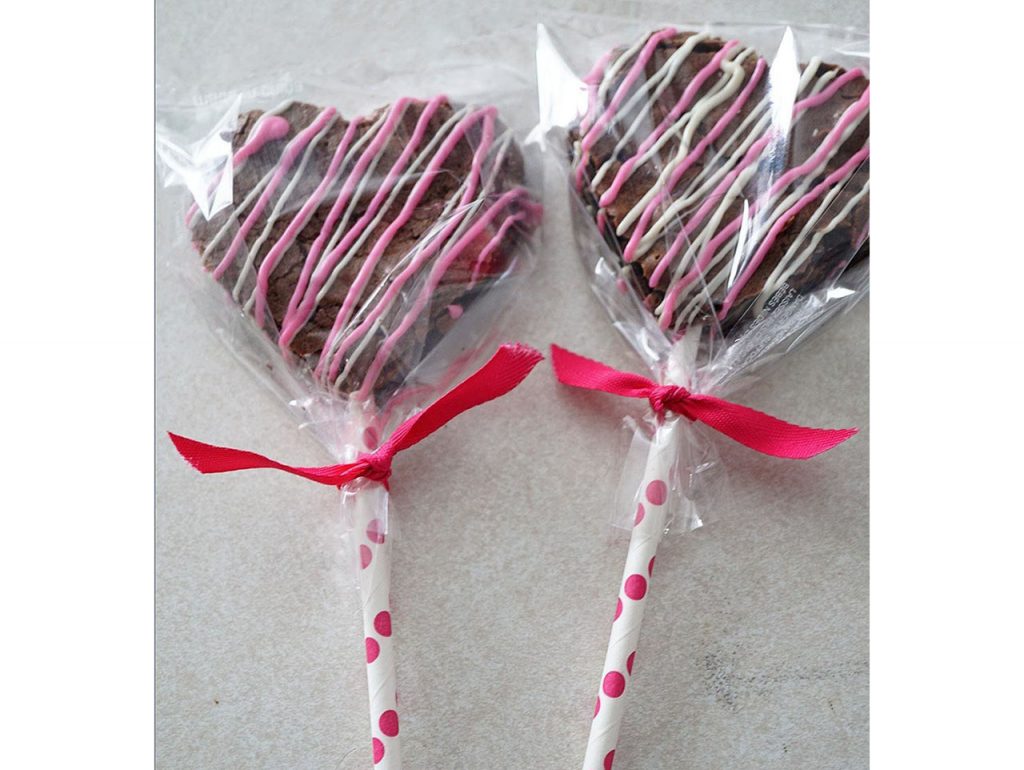 Bake these delicious Heart Brownie Pops by following the easy recipe. Wrap them up and present it as a gift on Valentine's Day.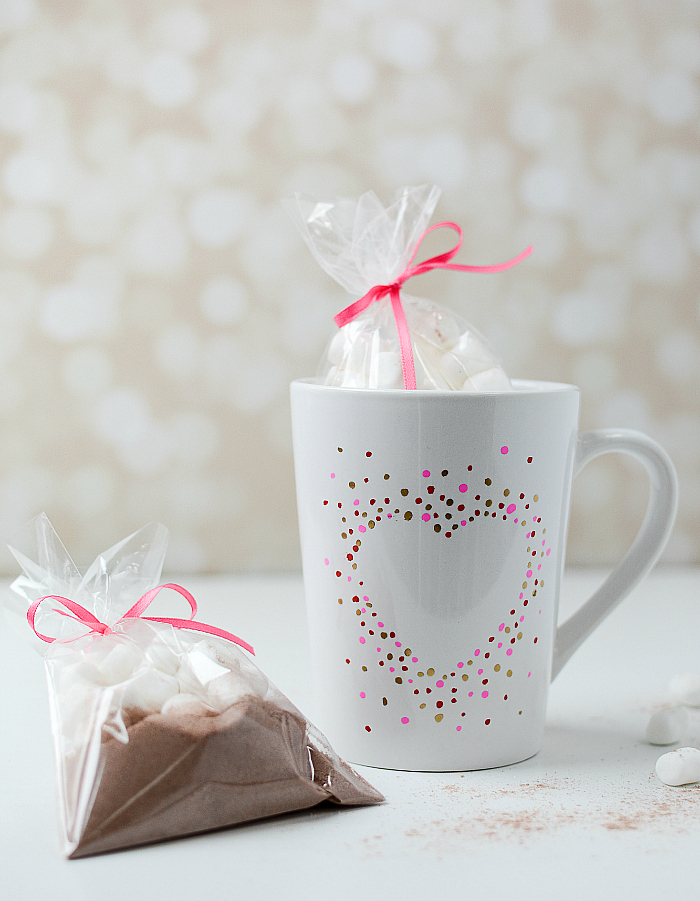 Design this very simple, yet pretty Heart Mug with some dollar store supplies. Fill a plastic bag with hot chocolate mix and some marshmallows. Now give it as a gift to someone who loves to enjoy hot chocolate in winters.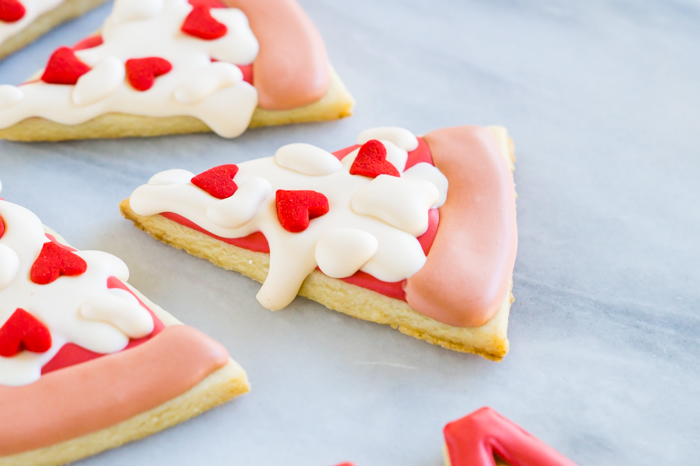 These Pizza Heart Cookies are perfect Valentine's Day gift for the one who equally loves pizza and cookies.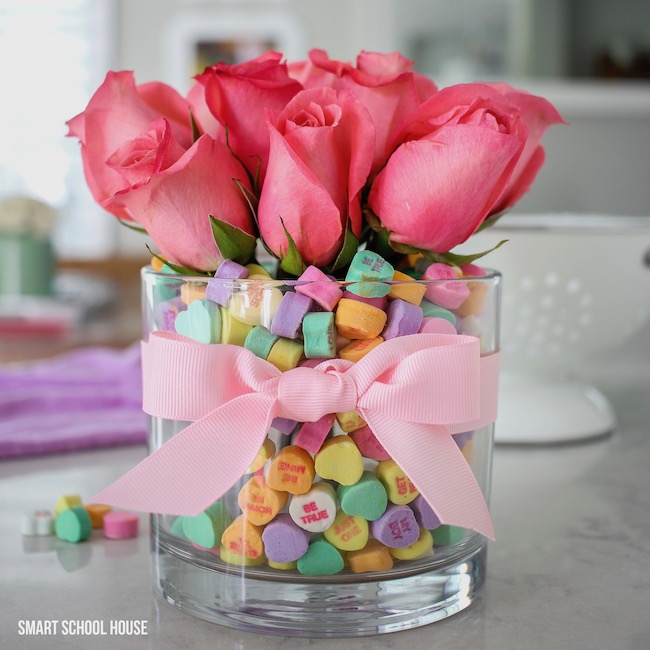 Combine the two best types of gifts for Valentine's Day into one, that is food and flowers to create this Candy Heart Valentine Bouquet.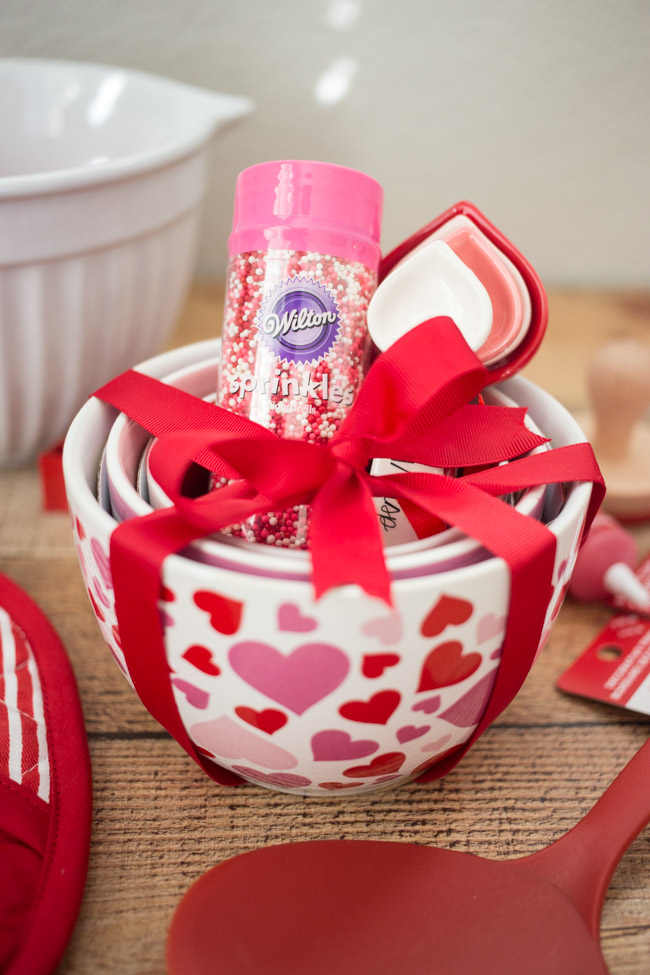 For your mom or a friend who loves to bake, this Baked with Love Basket, carrying pink-themed baking supplies is an amazing gift.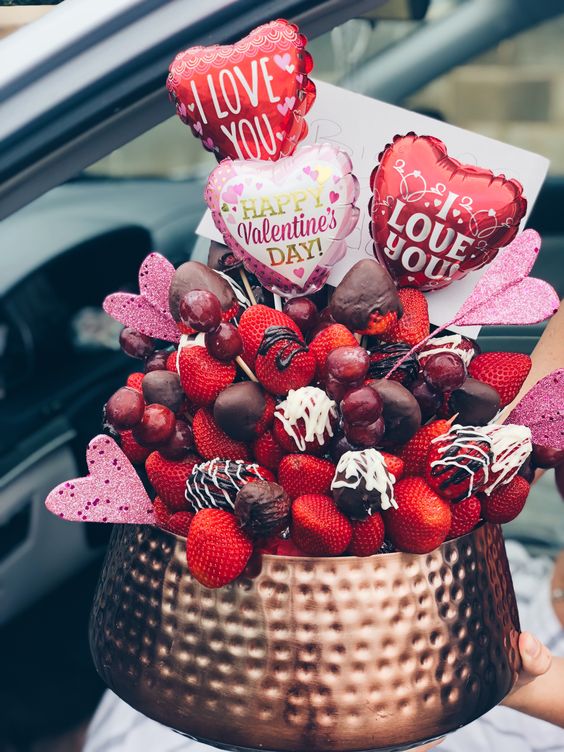 You can create this Valentine's Day bucket and fill it with strawberries, cherries, candies, chocolate-covered strawberries, mini balloons, as well as other items.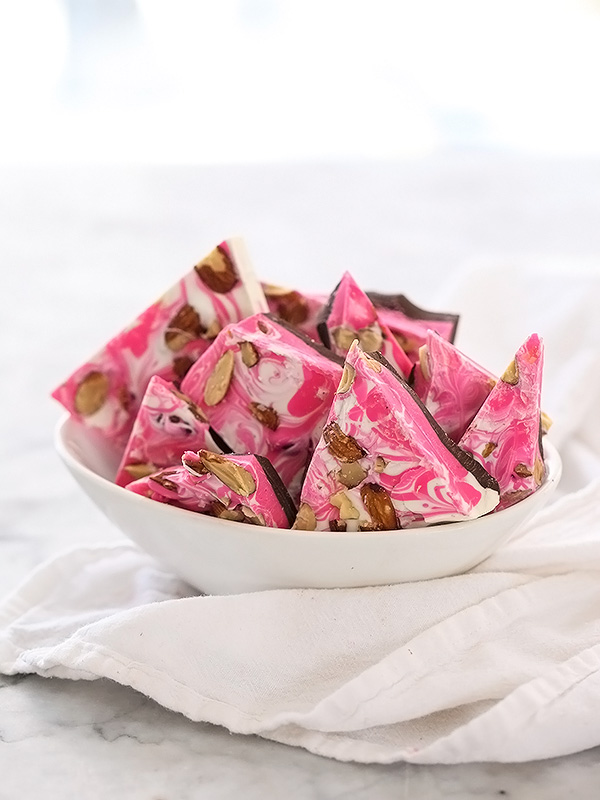 Make this marble effect Spicy Chocolate Bark to give as a gift to someone with a sweet tooth.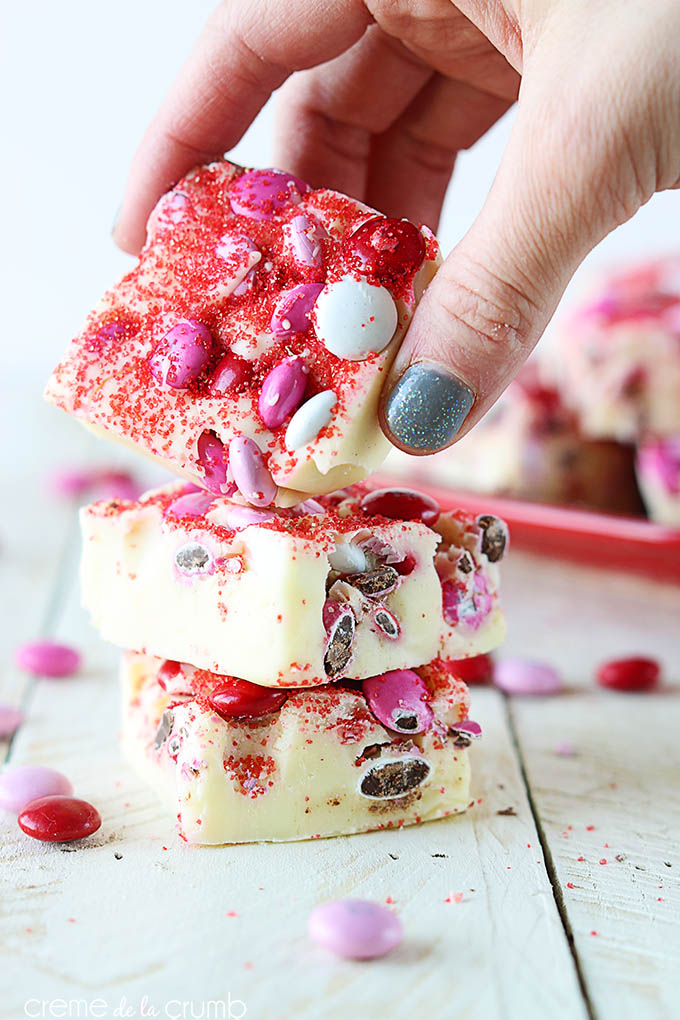 You can create this easy 3-ingredient Valentine's Day Fudge with condensed milk, white chocolate, and pink, as well as white colored M&Ms.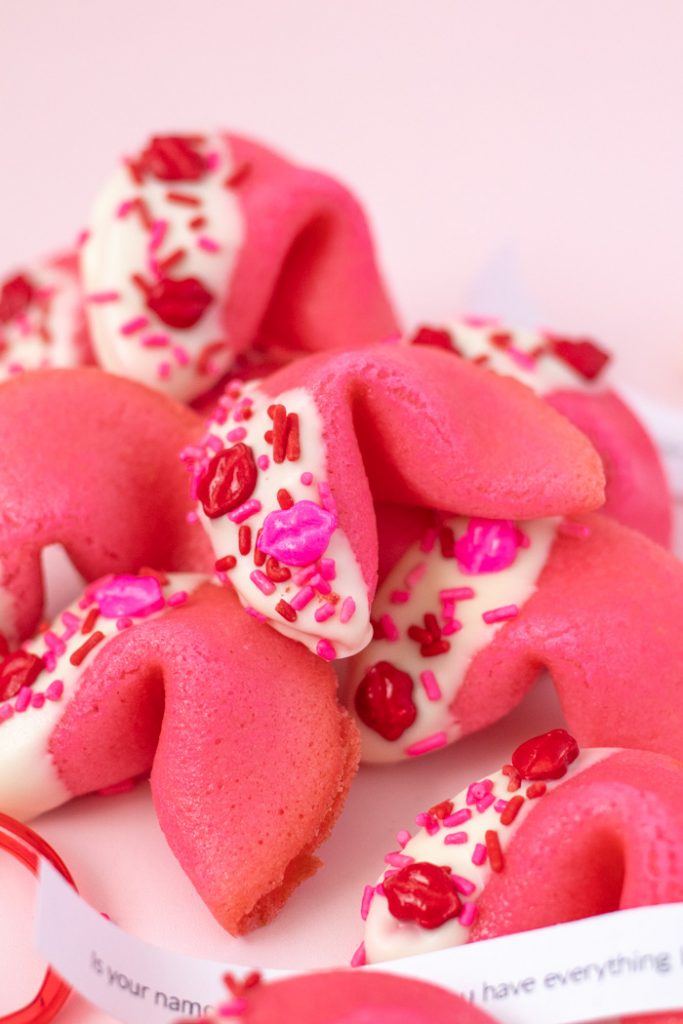 These Kisses Fortune Cookies with pickup lines inside is a cheeky way to romance.
Creative Ideas to Make Grooming products
One of the most suitable gift ideas for women is grooming products. Let's be honest, women love to indulge in getting their hands on beauty and skincare items. It is always great to take care of yourself and look pretty. For Valentine's Day 2020, you can follow these creative ideas to make a few grooming products that will serve as excellent presents for her.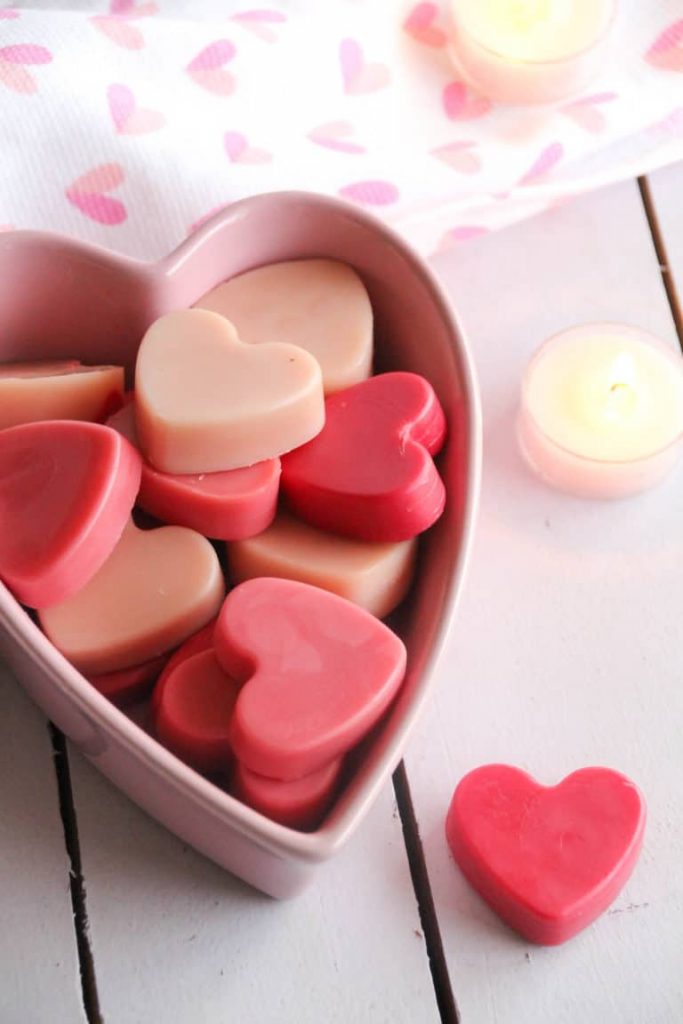 A perfect gift for winters, these Heart Lotion Bars are easy to make.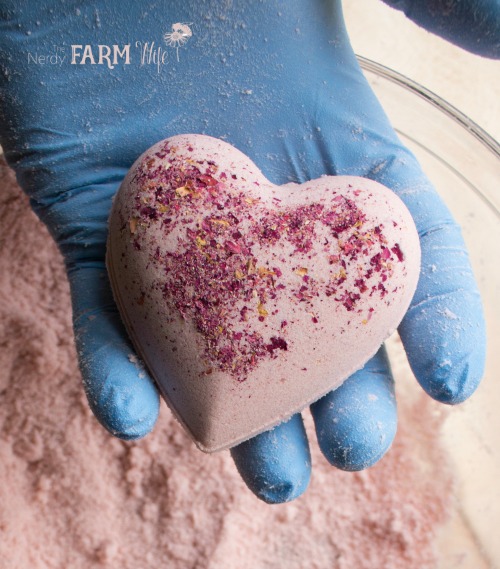 You can make these Rose Milk Bath Bombs for someone who loves to take baths. The bath bombs smell amazing and are made with dried roses.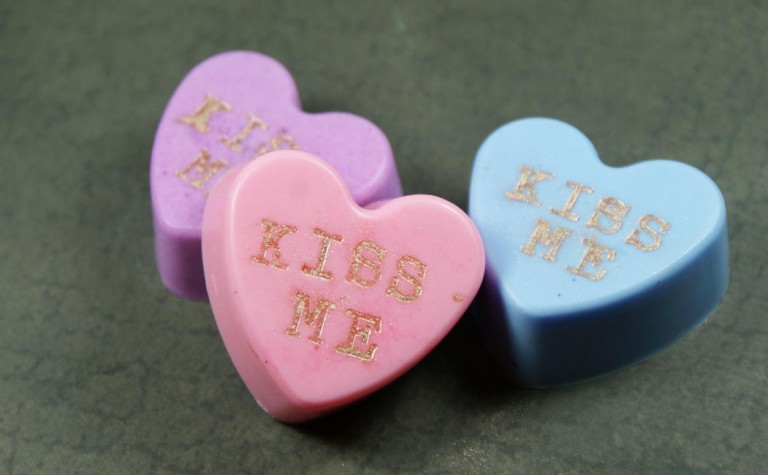 These Heart Shaped Soaps can be made with any fragrance and carrying any message that you like.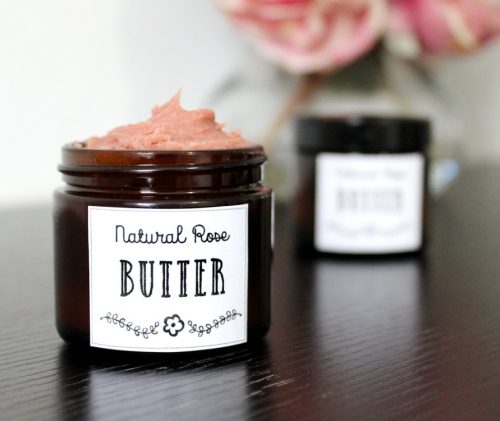 This Rose Body Butter is super moisturizing and smells heavenly.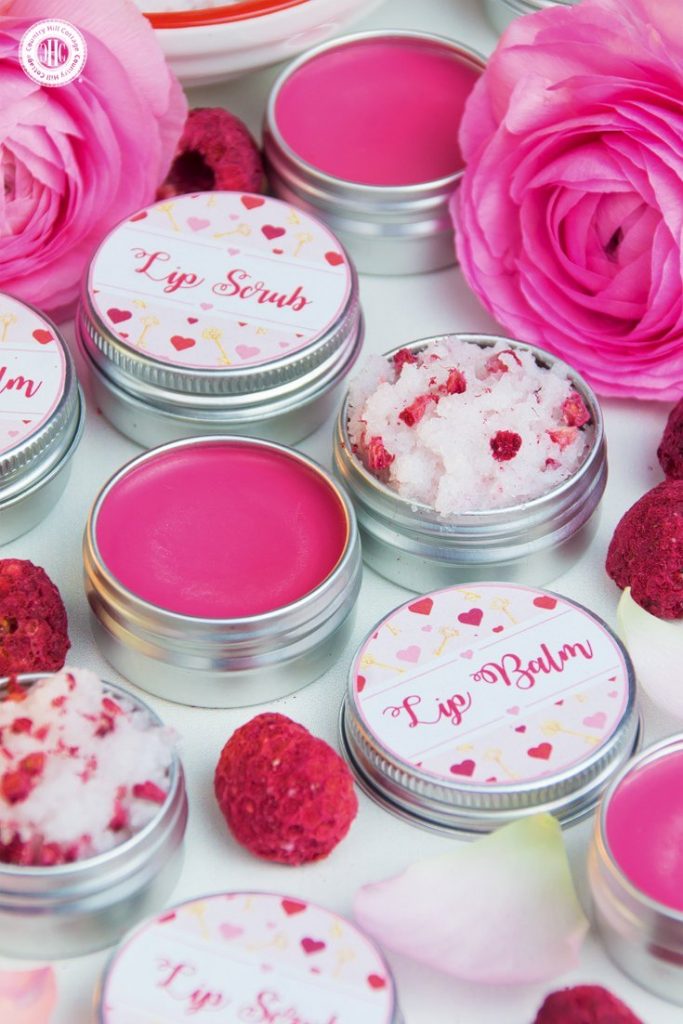 The Lip Duo carrying a raspberry lip scrub and a tinted lip balm is a thoughtful DIY present for Valentine's Day 2020.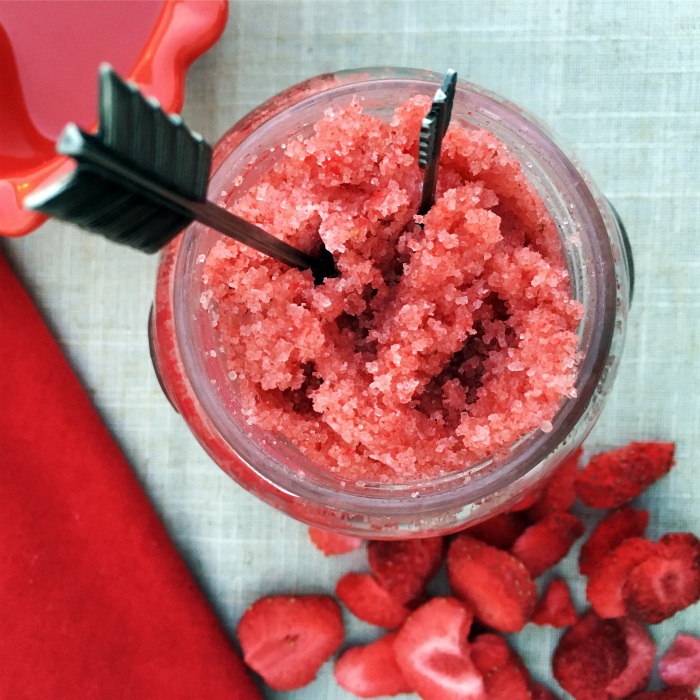 You can create this Strawberry Sugar Scrub with 3 simple ingredients.
Decorative Items to Give as Gift for Valentine's Day 2020
Women love receiving decorative items as gifts. Regardless of what the occasion is, you can always gift a decorative item to a woman and she will be more than glad to receive it. For Valentine's Day 2020, you can use your DIY skills to create items that serve as unique decorative items.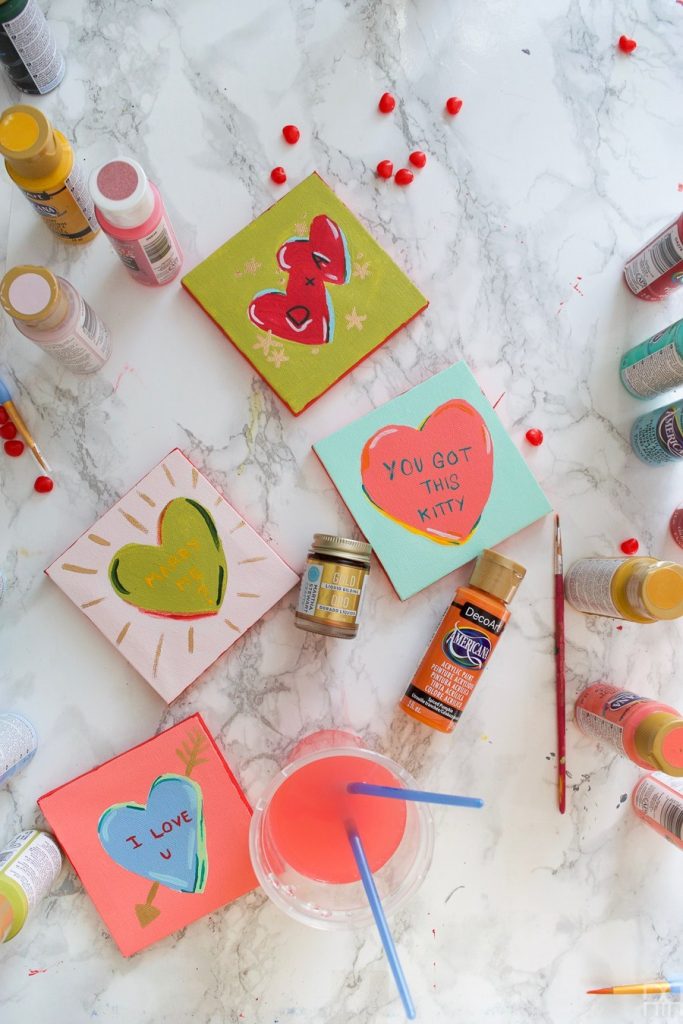 If you are good with a paintbrush, create this set of four, Love Painted Canvases to gift them.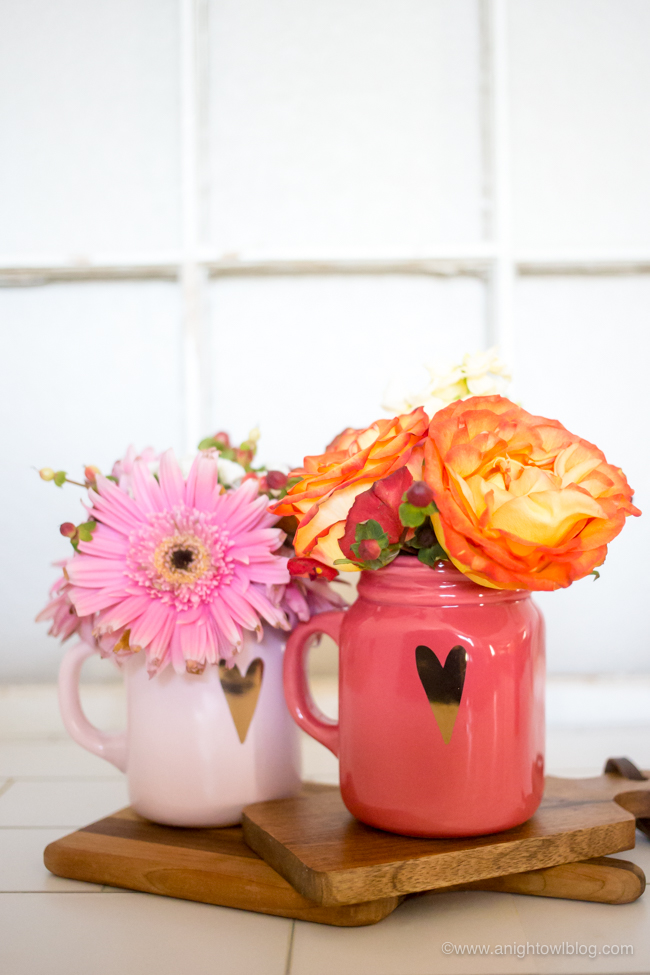 Paint mason jars and fill them with artificial or real flowers to make Valentine's Day Mason Jar Bouquet.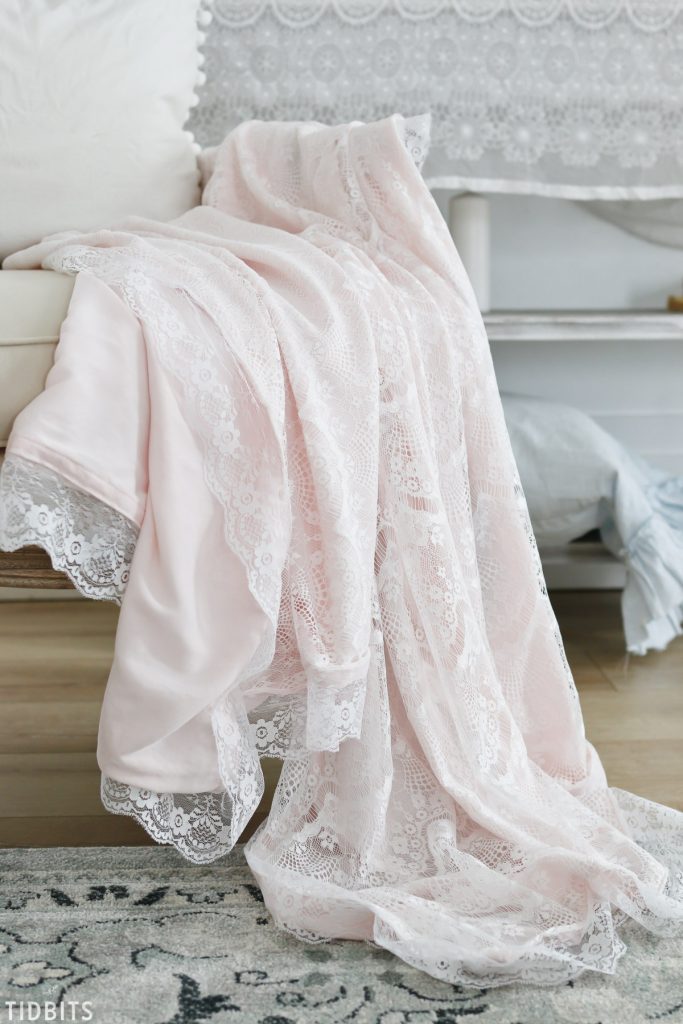 This Lace Throw Blanket is very feminine and romantic in appeal.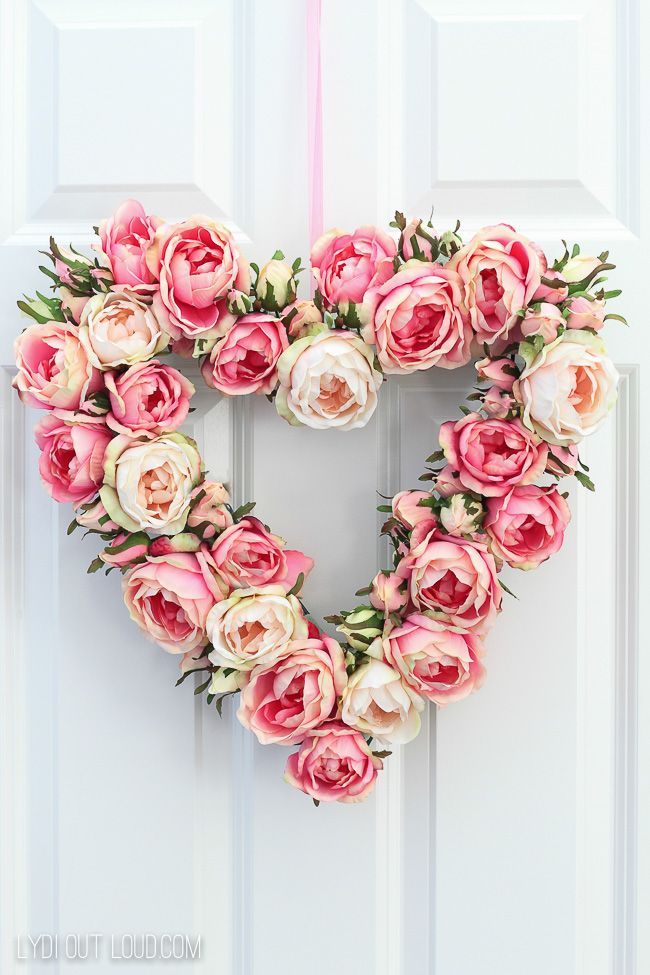 You can make this heart-shaped Floral Valentine's Day Wreath with fake flowers and stems.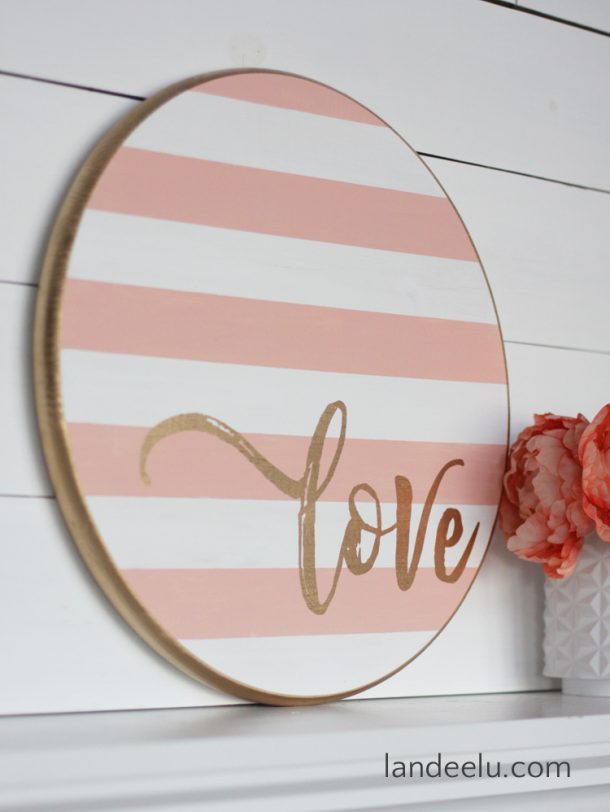 This Love Sign will look like store-bought because of the little effort required to create it with finesse.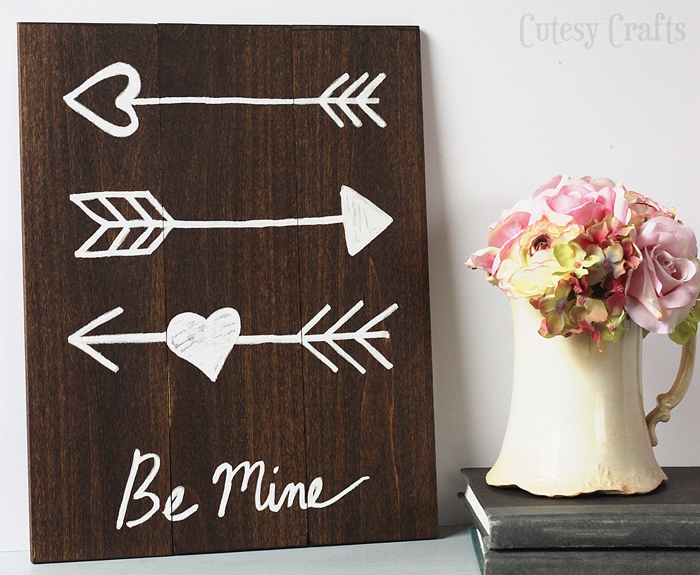 The Arrow Wall Art is quick and simple to make.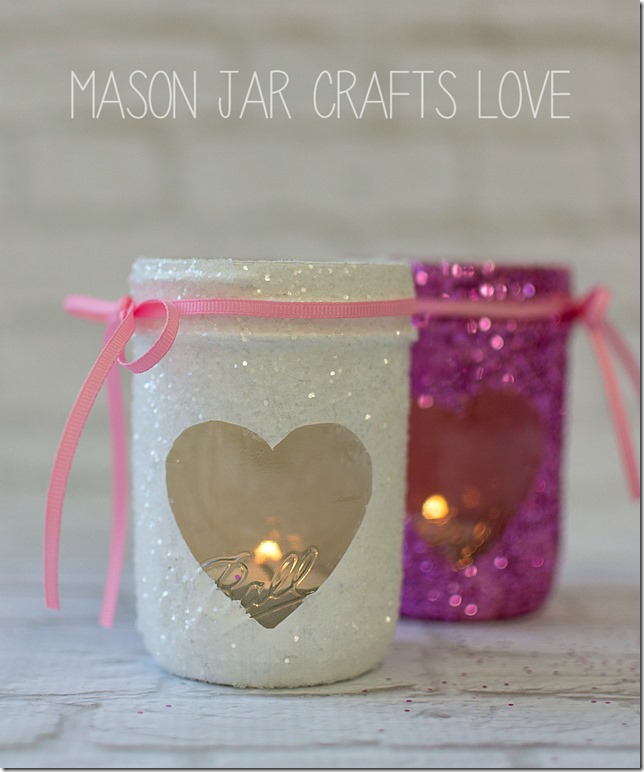 To make these Glitter Lanterns all you need is a mason jar, paint, mod podge, glitter, ribbon, and a candle.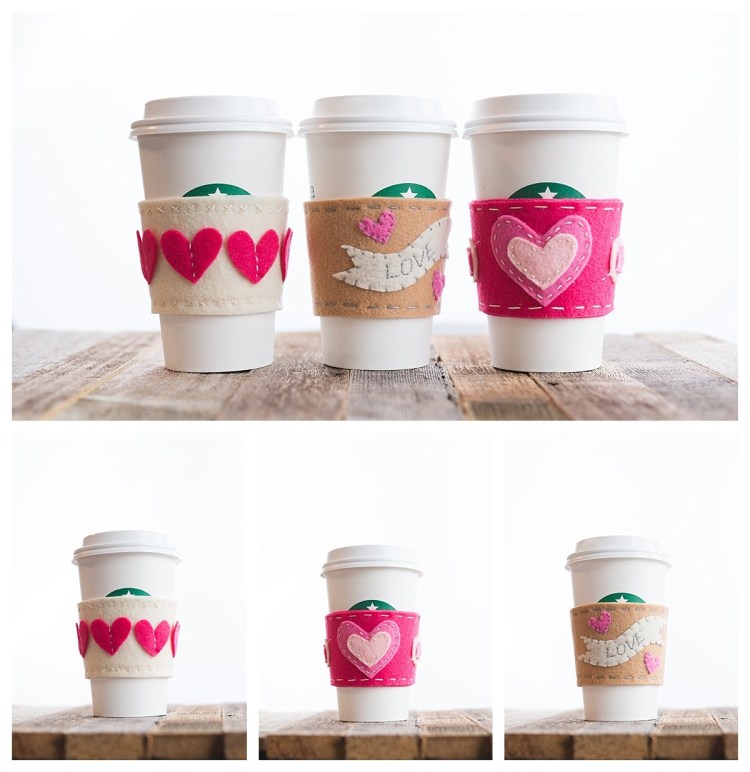 These 3 different styles of Felt Cup Sleeves are a great gift for coffee lovers.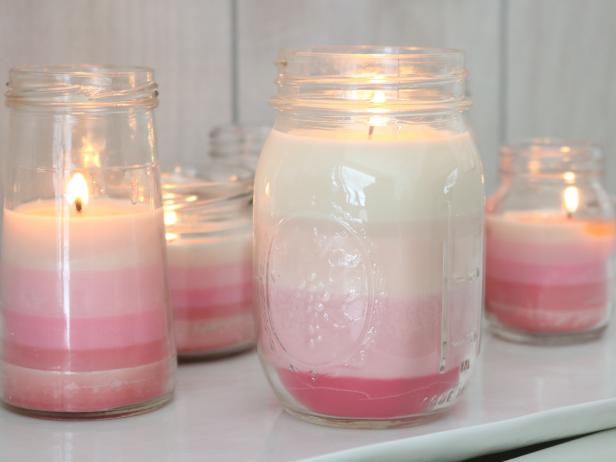 The Ombre Candles are easy to craft and look amazing.

DIY Easy Projects to Make Personal Use Items for Her
To make a woman feel special, the best gift you can get her is something she can use often. The best part of making that gift yourself is that it will be unique. She will really appreciate receiving a personalized gift that you created with your own hands. Follow these easy DIY projects to make her a prized personal use item.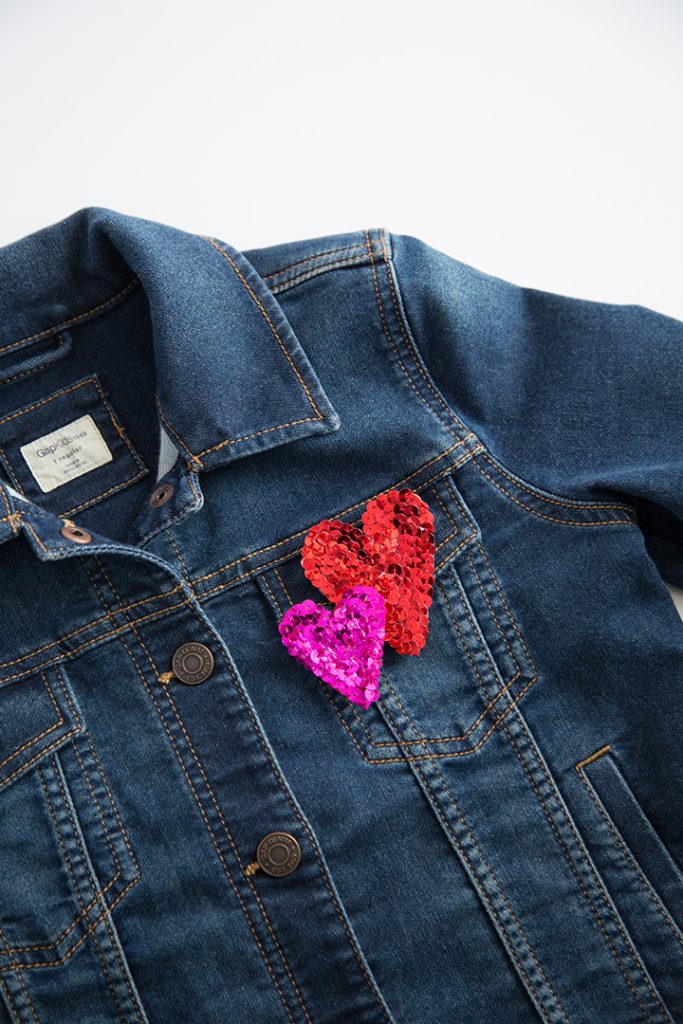 You can easily make these Sequin Heart Pins for her, which she can wear on her clothing or bags.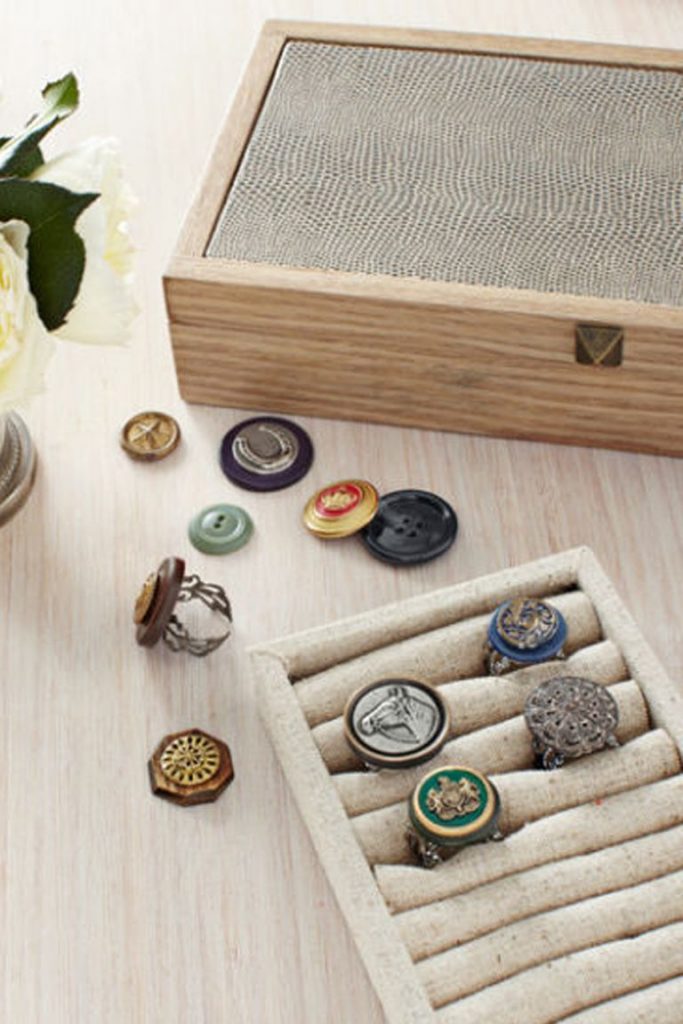 Use vintage buttons and a brass ring band to create these unique Vintage Rings.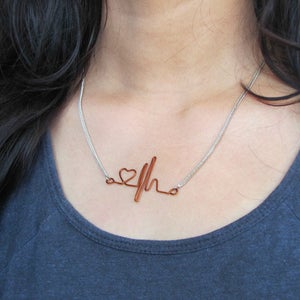 If you are good with wires and pliers, make her this chic Heartbeat Necklace.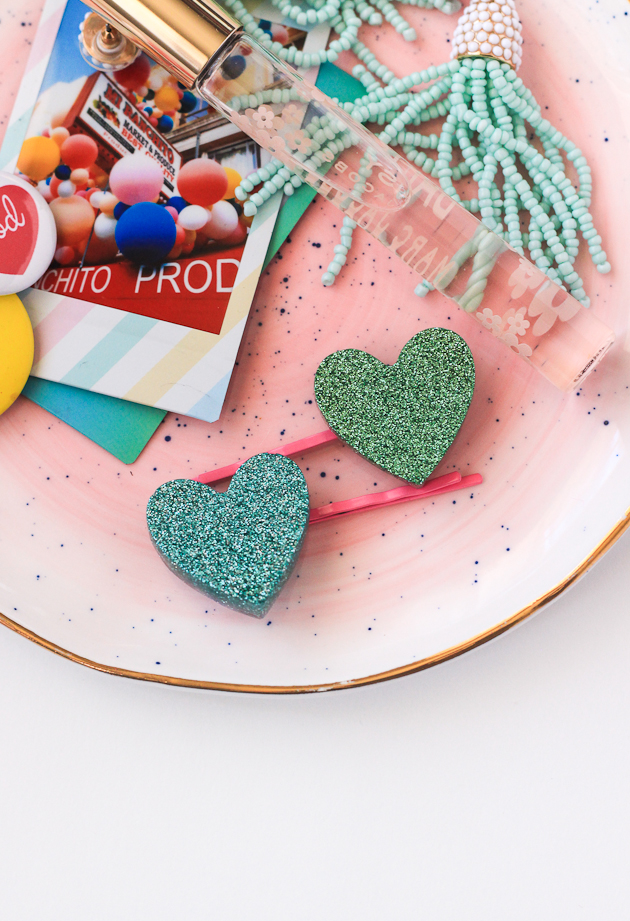 Make her these cute Glitter Hair Pins for Valentine's Day 2020.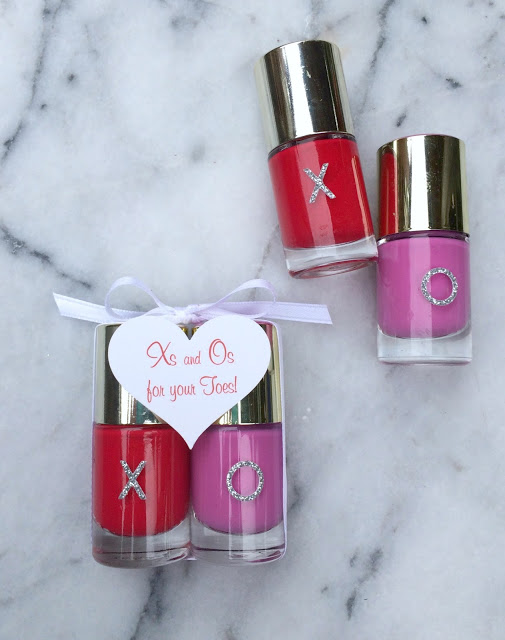 For these easy Hugs and Kisses Nail Paint, you will only need nail polish in 2 colors, as well as glitter letter stickers.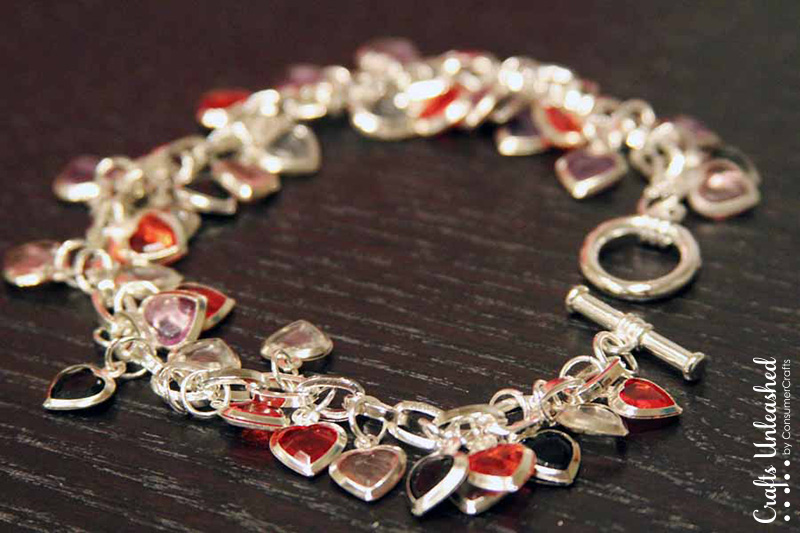 Gift her this Charms Heart Bracelet that she will love wearing.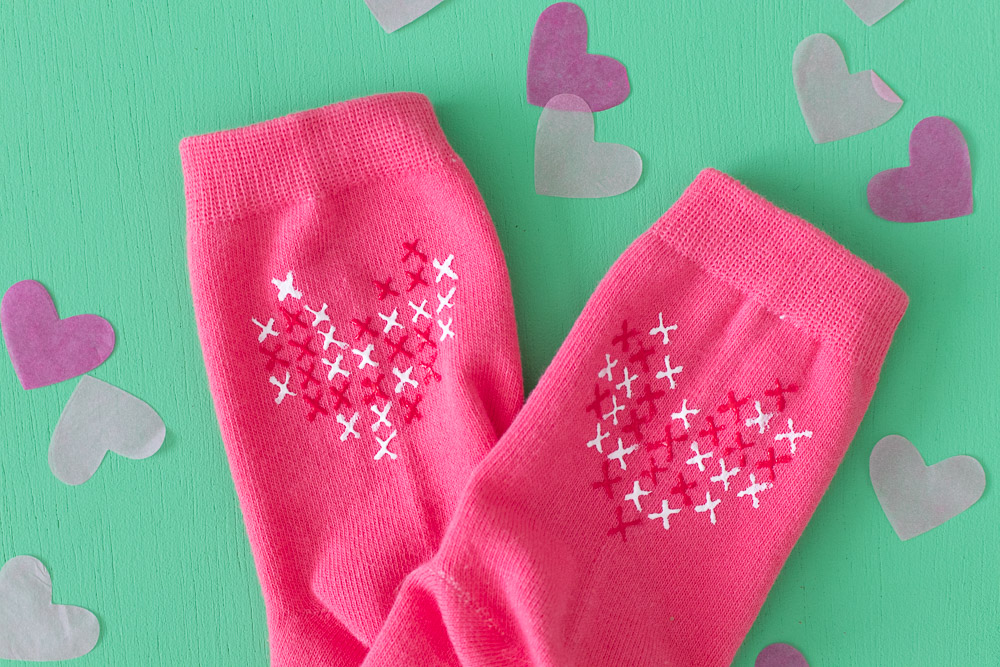 These Faux Cross Stitch Heart Socks are cozy and adorable.
31 Gifts and Crafts to Try for Valentine's Day 2020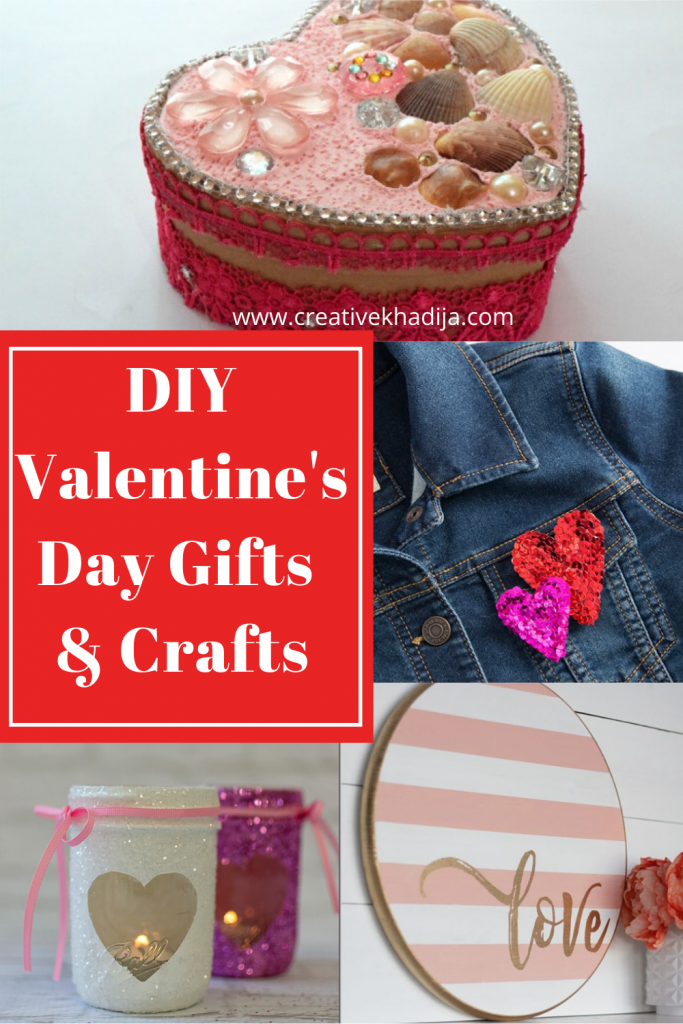 I hope you found this article on 31 Gifts and Crafts to try for Valentine's Day 2020 very helpful.
Creative Ideas for Valentine's Day 2020 by Creative Khadija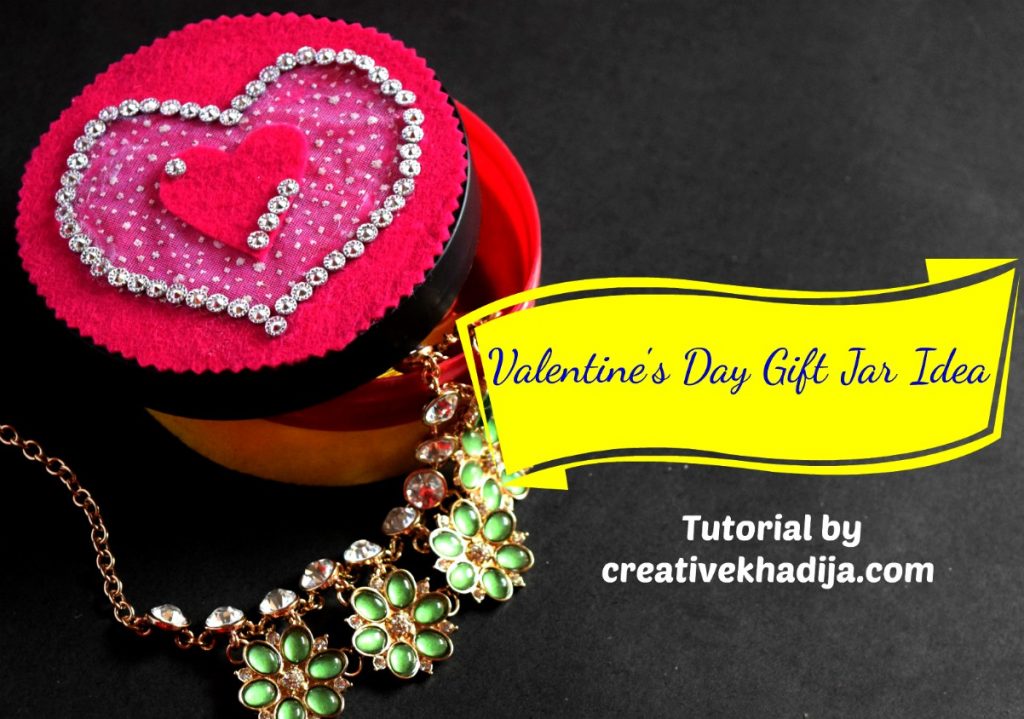 If you want more ideas, then check my recent article on Recreate a Gift Jar for Valentine's Day.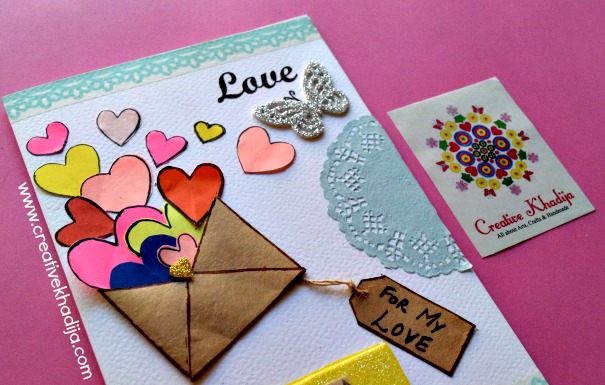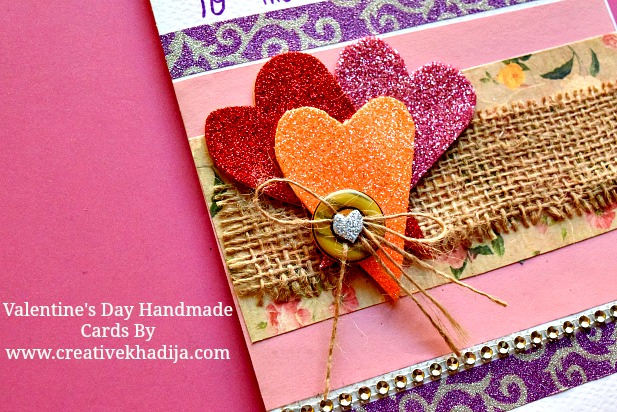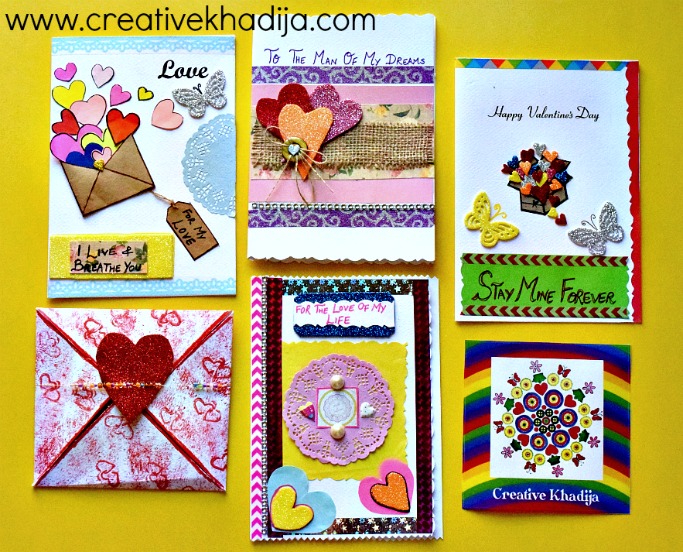 If you want to learn how to make a card for Valentine's Day I have done an article on Valentine's Day Handmade Cards.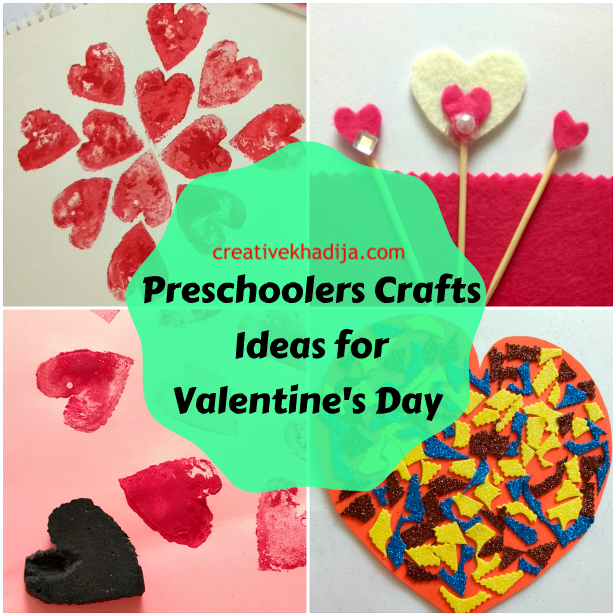 Easy and Fun Valentine's day crafts for preschoolers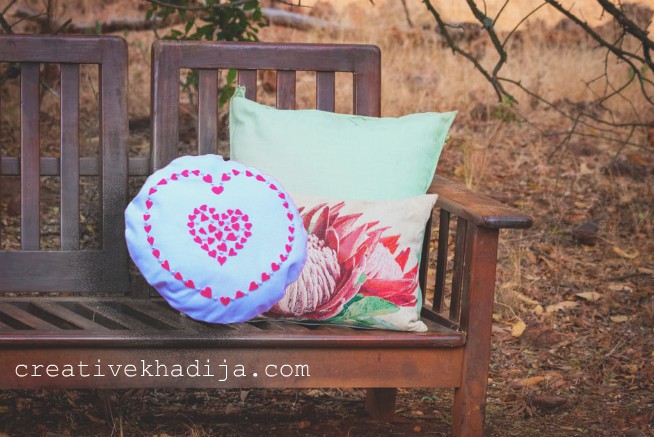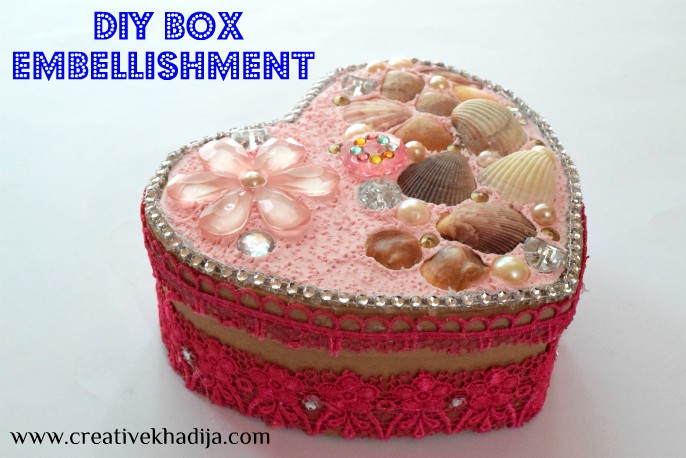 I have a DIY on Valentine's Day Heart Shaped box which will be a perfect gift for anyone.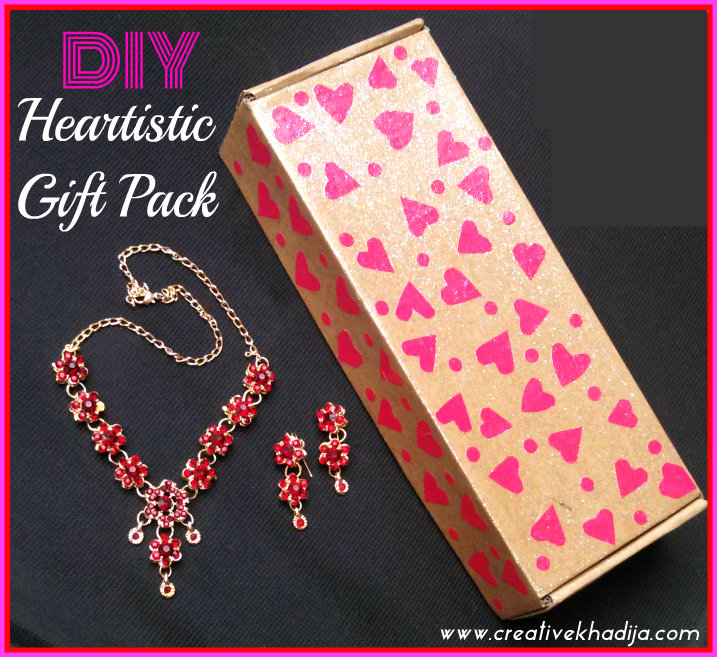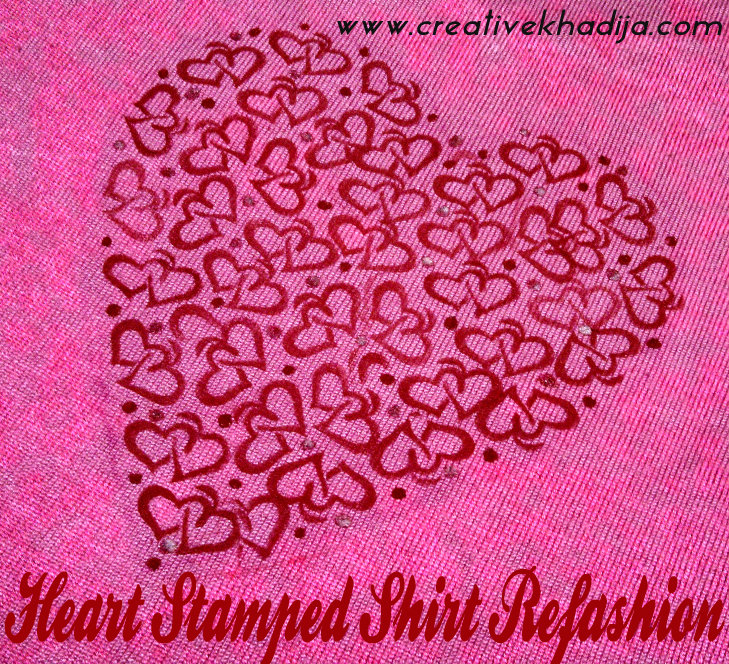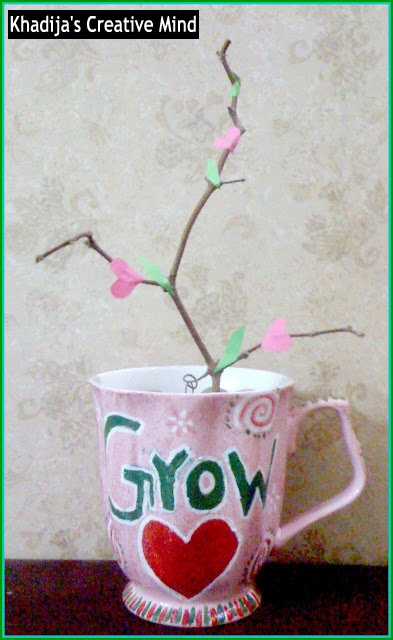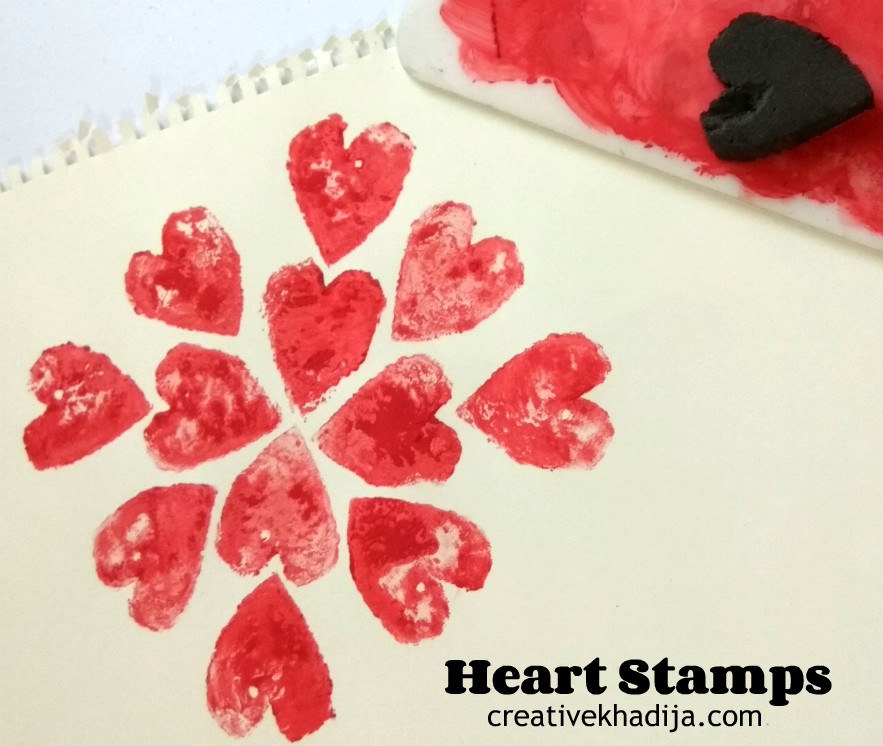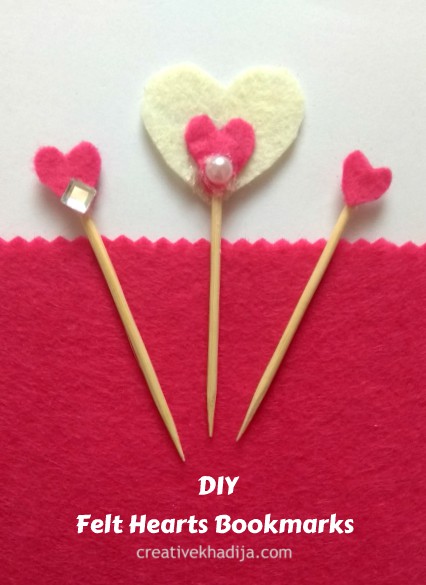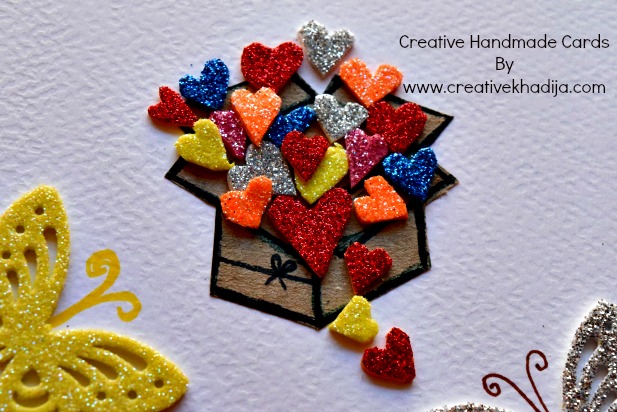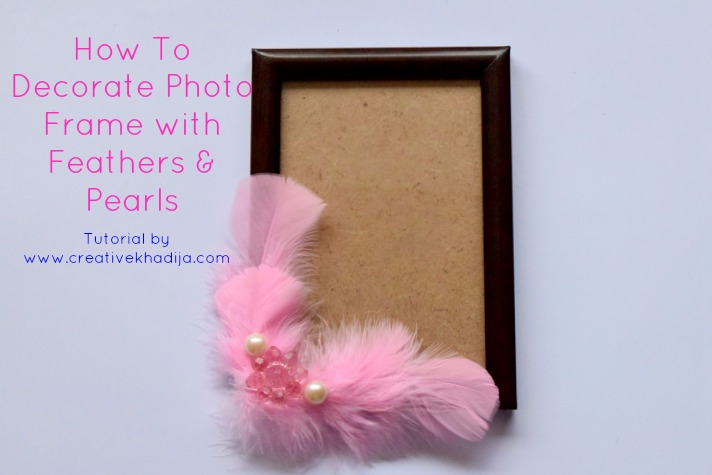 Check my tutorial how you can decorate a frame with pink feathers & pearls. DIY feathers Photo frame.
These gifts are super easy to make and will require minimal effort. Make something personalized from the list and gift it to your loved one along with a rose, as well as a Valentine's Day card. This will surely make your loved ones day very special and memorable, while the thoughtful gift instantly becoming her most prized gift of the love season. I saw some cool ideas on Martha Stewart's blog too. Let me know in the comments which of these gift ideas you liked the most. Be sure to share this article on your social media networks, so your fellows & friends can also see these ideas!
Thank You :)
Khadija