DIY
DIY Popsicle Stick Craft Colorful Wall Art Idea
Easy and quick DIY idea to make Popsicle Stick Craft Colorful Wall Art for home and craft space. Creative ideas for handmade crafts and creations with Popsicle.
Hello everyone, I hope you are having a great day. Last week I visited a craft store & grabbed some goodies from there for crafting next. Colorful Popsicle were also one of them goodies I got. Today, I will be sharing a DIY Popsicle Stick Craft Colorful Wall Art Idea which is not just an easy creative idea, but also quick one. As the spring season in Pakistan is coming soon, so this colorful craft will look great on the wall. Have a look at the details below about it's making.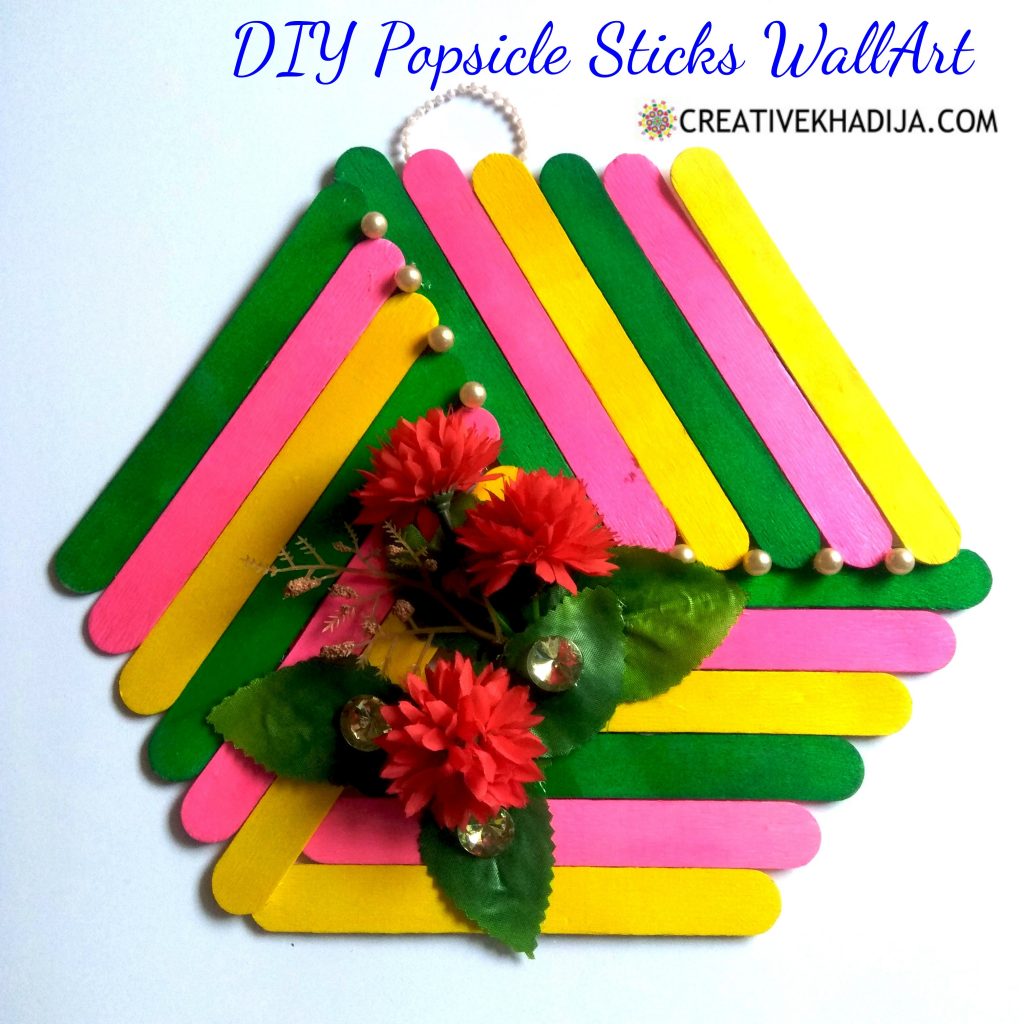 DIY Popsicle Stick Craft Colorful Wall Art Idea
It is my first ever craft with Popsicle sticks. I always see Popsicle stick crafts online but they are just boxes or photo frames with the similar shapes and designs embellishments. I wanted to try something different than those craft ideas. So while playing with these Popsicle sticks for a while, finally I came up with this idea in my mind. Let's start making!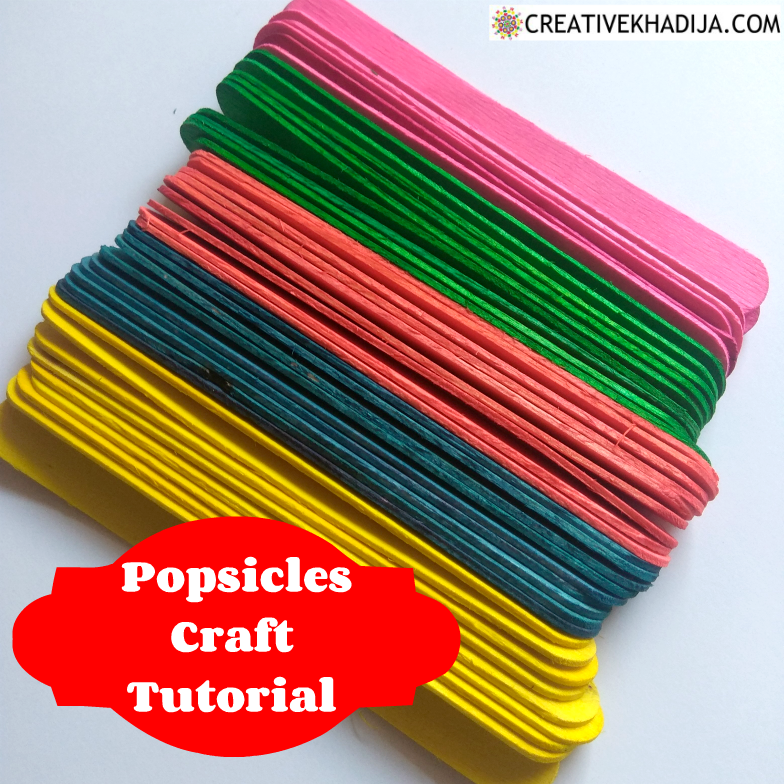 These are 45 total Popsicle sticks in different bright colors. They are also known as Ice Cream sticks a you may already know. I am planning to make three patches of 6 ice cream sticks each and then to join them together as a wall art.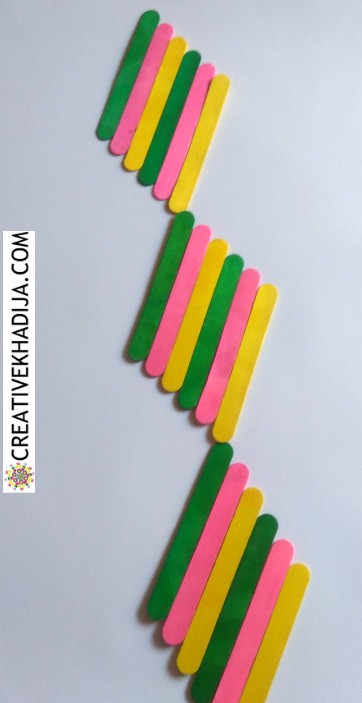 So this is what I have planned first to make 3 diamond shapes of 6 sticks each. Then for joining them together when I tried to make a little hole in the stick. It was splitting as its a rough wood material you know. So I skipped the idea of joining them in horizontal shape for wall art.
Craft Supplies you will need:
Popsicle sticks
Hot Glue Gun
Artificial flowers
Pearls & Crystals
How To Make Popsicle Stick Craft Wall Art
Follow these images and step by step making here:

First select your favorite colors combination for each patch. Join them together by sticking another Popsicle stick on them which will be the back side of the patch.
Make 3 patches by following the same pattern.
Join them together now and make a shape like this.
I used hot glue gun for joining these 3 patches of Popsicle's patches.
Creative Ideas for Popsicle Stick Craft

First picture in the collage above is the back side of the Popsicle stick craft wall art. I used the glue gun for joining them all together.
Embellish the wall art front side with some of artificial flowers & green leaf.
I used a 3 crystals and about 8 pearl beads to further decorate it.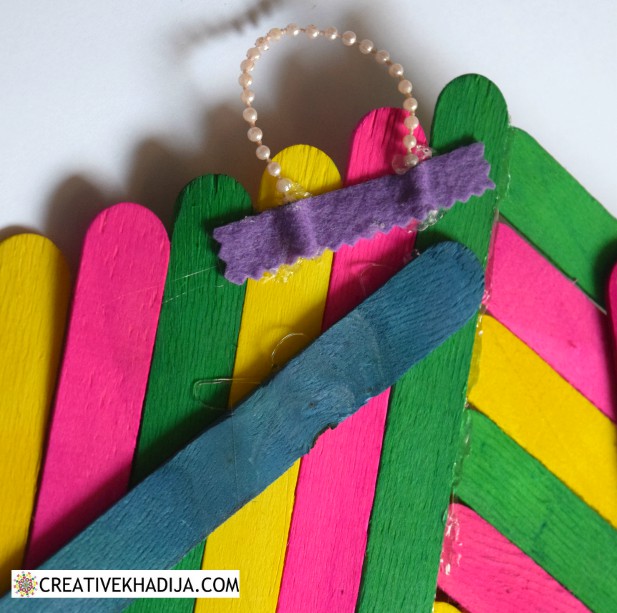 For hanging the wall art, I used this plastic beads lace with the help of hot glue gun. Covered it with a patch of felt fabric then. As it is a very light weight craft & not heavy at all, so it will work well.
Here is my DIY Popsicle stick craft colorful wall art idea ready! I am happy with the end result, so colorful and bright :)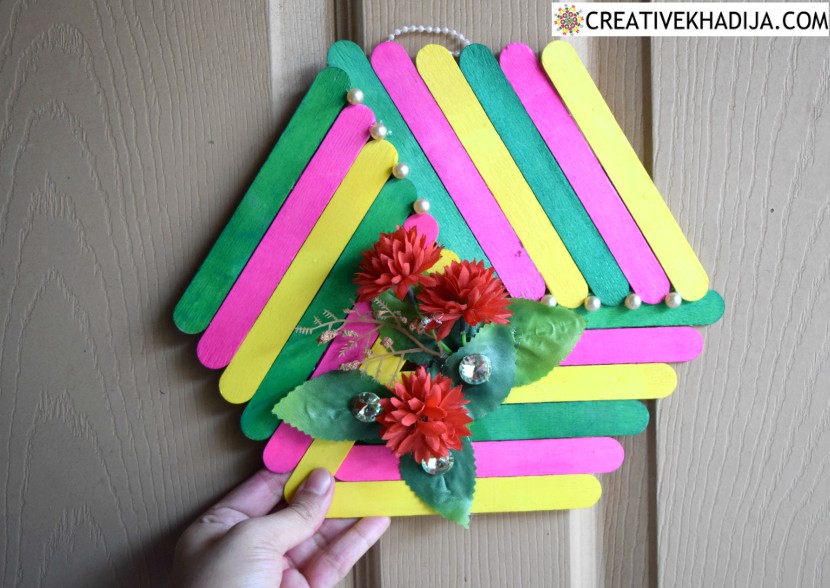 Here I am planning to hang it on the door of my craft room. What do you think? Is this DIY Popsicle Stick Craft looks good? Though it will look good on the wall too but for a little bit change I am planning to hang it on the door.
You can also have a look at some of my other DIY wall arts which I crafted and my audience loved these. If you are new on my blog, you can enjoy these ideas. I hope you will find these easy craft ideas interesting for trying.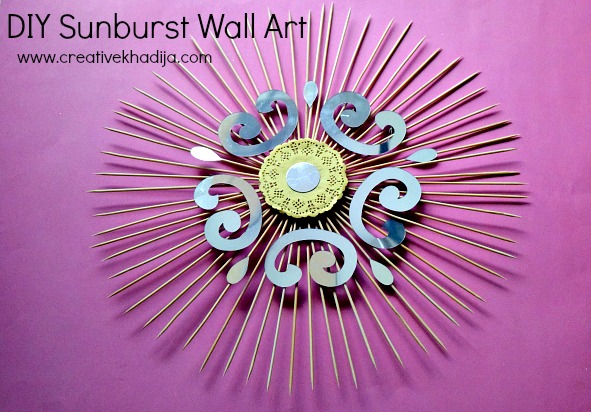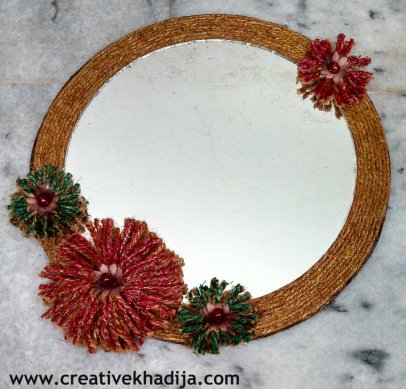 How to make twine decorated mirror wall art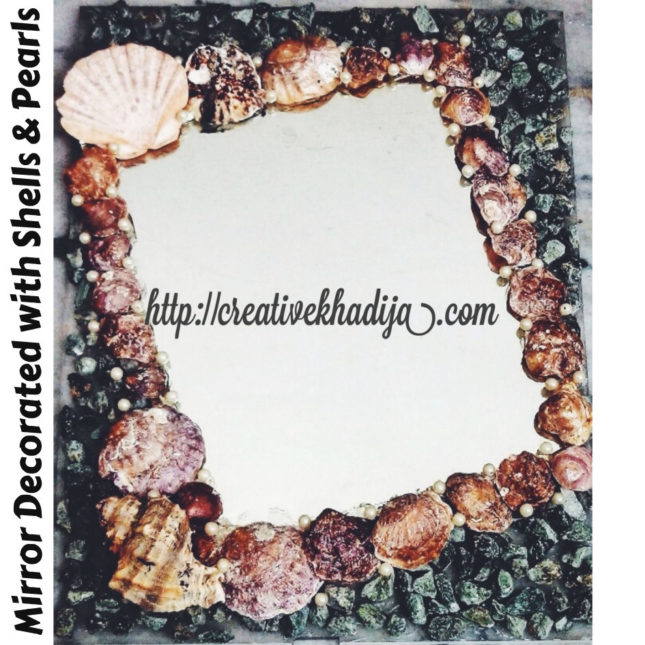 How To Decorate Mirror with shells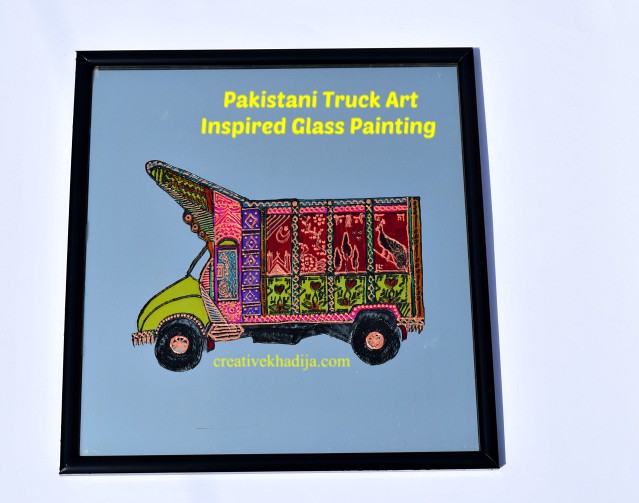 Pakistani truck art design glass painting which I gifted to Eva Zu Beck last year.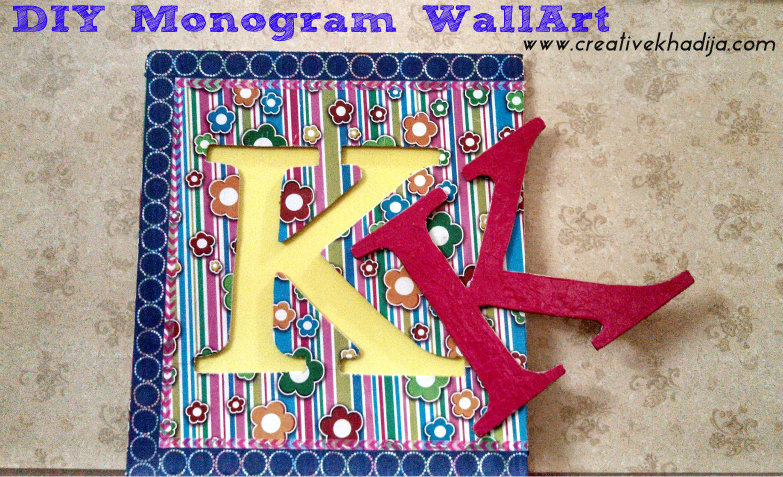 As my name is Khadija Kiran, so I made it for my room once. You can check the DIY monogram wall art tutorial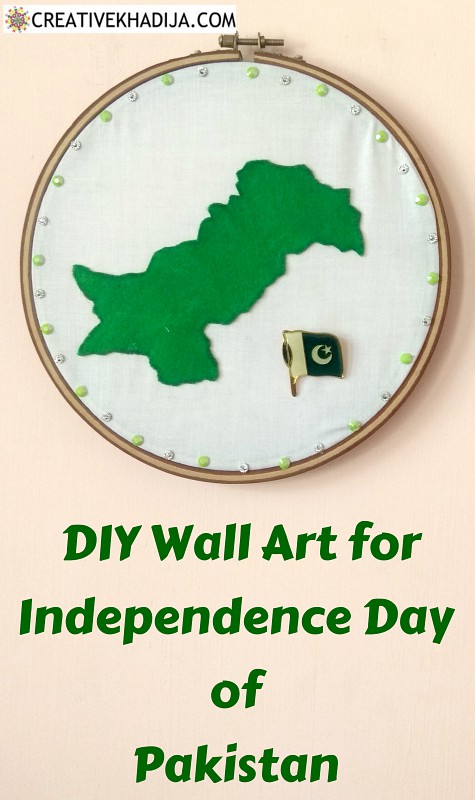 Wall Art Decor DIY for Pakistan I made it for Independence Day of Pakistan crafts.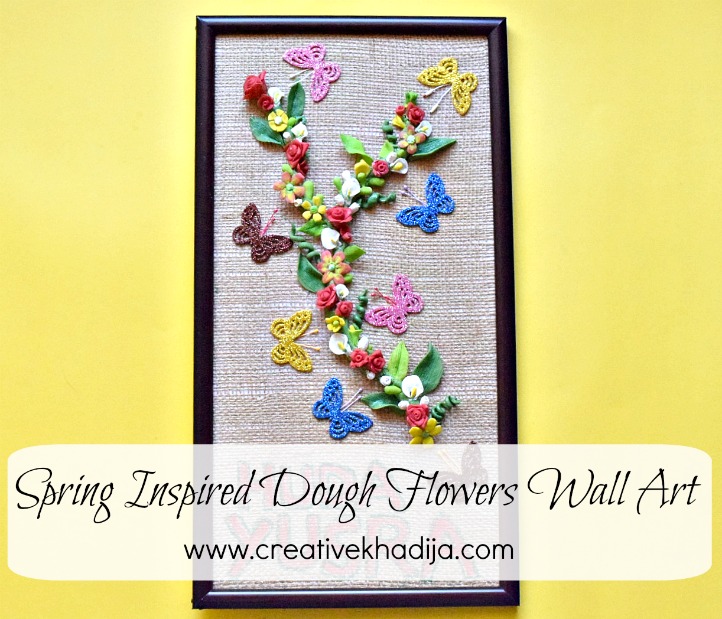 Spring in Pakistan is just around the corner now. I made this spring inspired floral wall art with dough flowers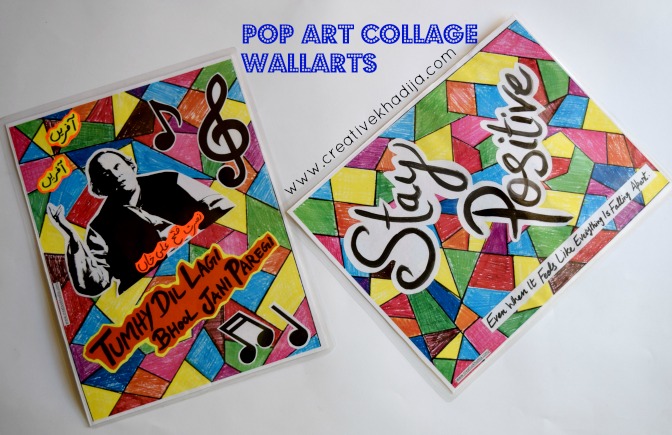 Abstract Art Wall Painting DIY which I designed for one of my friend once.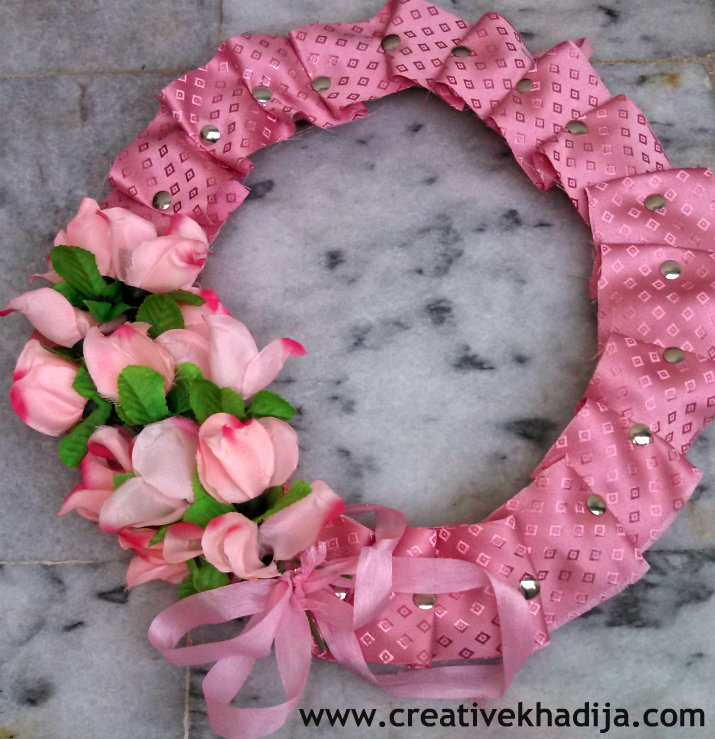 I made this pink fabric wreath a few years back. You can see it's tutorial here Fabric Wreath DIY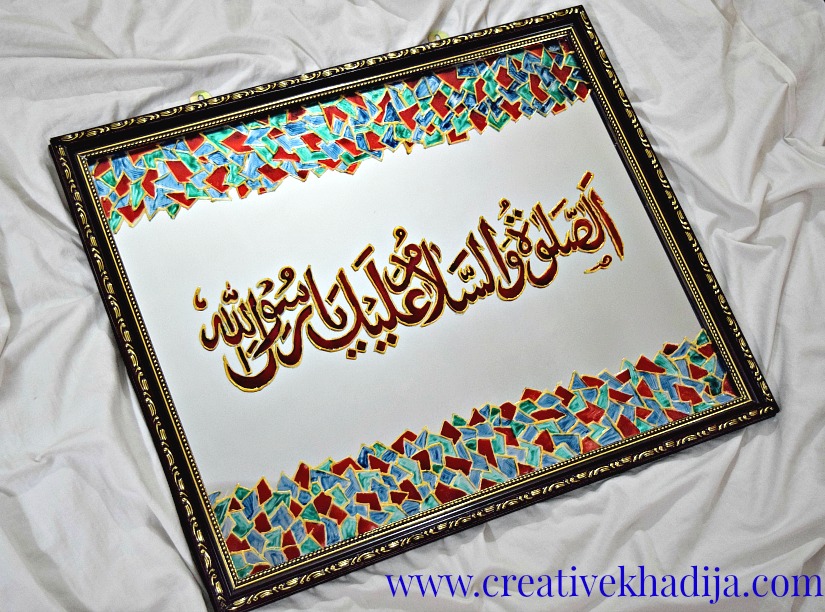 Have you ever tried making any of the Popsicle stick crafts? For me it was the first time so I really enjoyed it's making. Also it is one of the easiest crafts to make. Kids would love to play with it as well as craft something with these Popsicle sticks for learning. I still have above dozen sticks left behind & I am planning to make something else out of those sticks. Let's see what I create with them again.
I hope you liked my DIY Popsicle stick craft. Stay connected to see more quick and easy arts, crafts and ideas! I hope you will enjoy my upcoming DIY & creative ideas as well. Looking forward to your feedback :)
Thank You!
Khadija