Recipes
21 Healthy Fruit Smoothies For Ramadan 2020
While you are observing fast for most of the day during Ramadan, you are prone to feel low on energy and dehydrated. Therefore, it is important to consume healthy and rich foods that will keep your energy boosted throughout the day.
Ramadan is the blessing from Allah that a Muslim gets to experience every year. It is the best time to practice the religion well and earn the forgiveness of the Almighty Allah. While you are observing fast for most of the day during Ramadan, you are prone to feel low on energy and dehydrated. Therefore, it is important to consume healthy and rich foods that will keep your energy boosted throughout the day. Making immunity booster foods a part of your Ramadan diet is also important during the time of the Pandemic. This article is going to be a recipe post on 21 Healthy Fruit Smoothies For Ramadan 2020.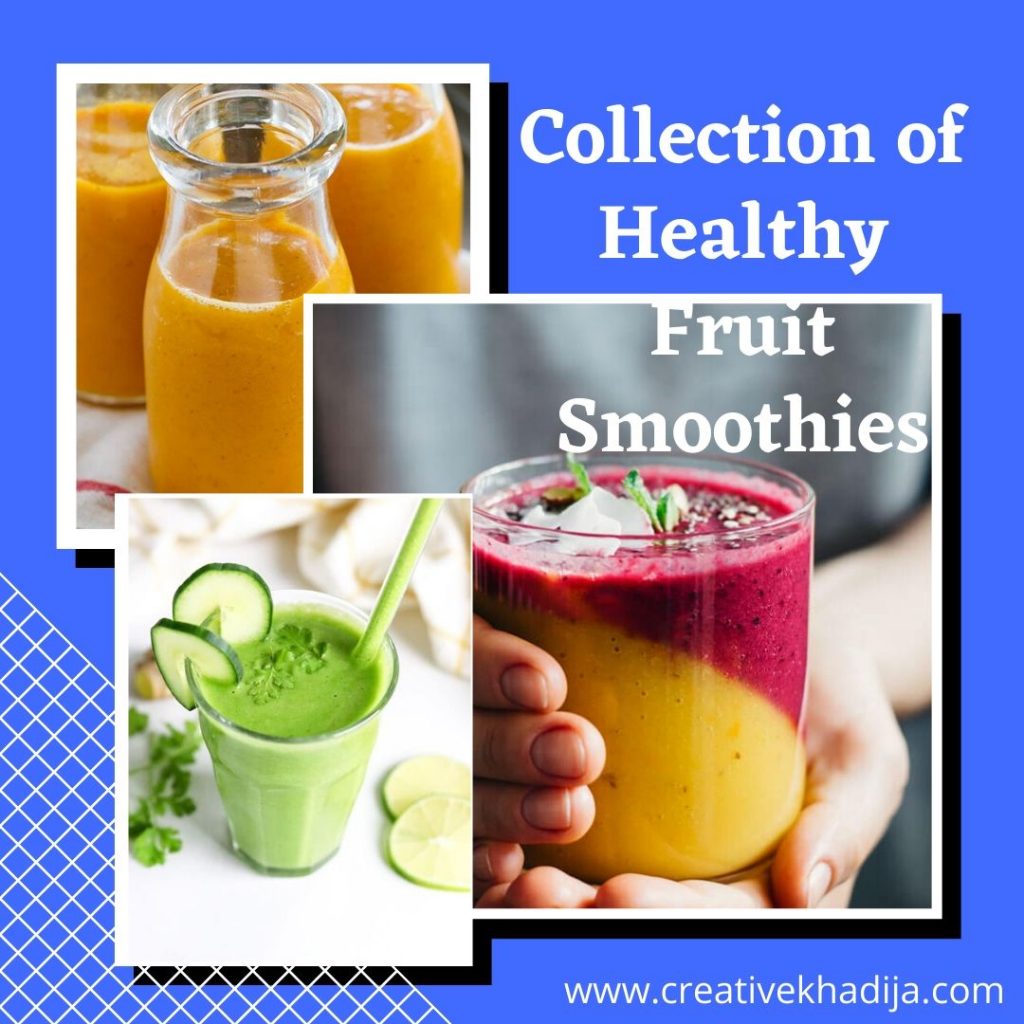 21 Healthy Fruit Smoothies For Ramadan 2020
For those wanting to lose weight and look healthy, as well as leaner for the Eid, a well-balanced diet is very important during Ramadan. If this year you want to avoid the heavily fried food culture and watch your weight, this article is just for you. These nutritional recipes will help you to try out some delicious smoothies during the hot days of Ramadan that will keep you full and hydrated until Iftaar. You can make these smoothies during the Suhoor or Iftaar meals to keep you boosted on energy. Now, losing weight is going to be easy and will taste delicious. Don't forget to check my article on How to Make Strawberry Smoothie in 5 minutes.
Healthy Fruit Smoothies with a Blend of Veggies
Vegetable smoothies might not sound mouth-watering to everyone, but vegetables are an important part of the diet as they are rich in fibers and vitamins. During Ramadan when proteins sound more tempting and vegetables usually get ignored, smoothies are the best way to consume the vegetables. You can blend vegetables into your fruit smoothies to obtain the best of both worlds. Here are a few appetizing healthy fruit smoothies with a blend of veggies for the Ramadan 2020.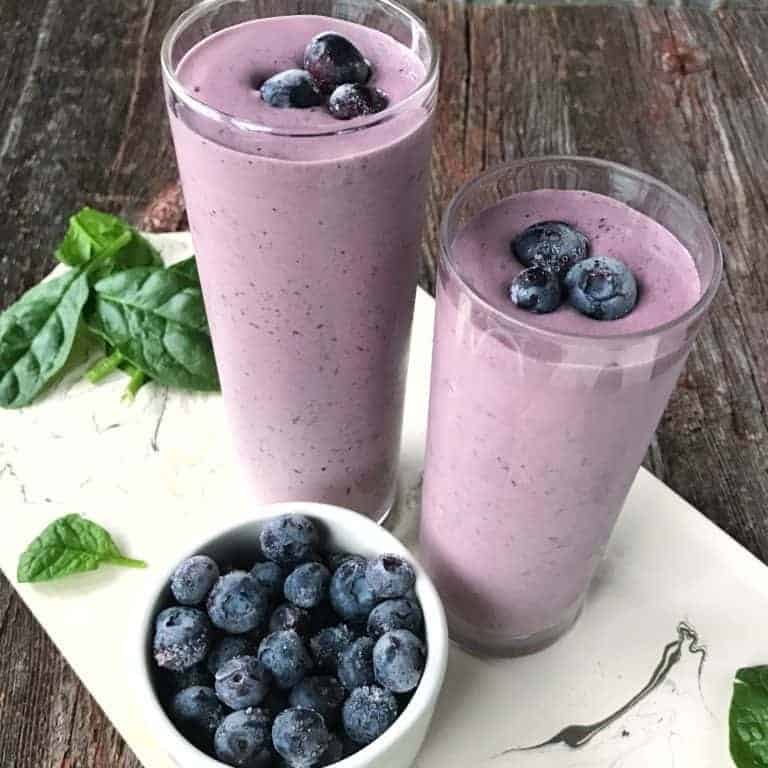 Try this Superfood Smoothie for Suhoor time if you want a high dose of fiber and antioxidants. A great alternative for those looking for how to make a banana smoothie that doesn't have a typical banana smoothie taste.

Have all these delicious strawberries stocked up and don't know what to use them for? Make this tasty Strawberry Kale Smoothie that has the goodness of strawberries, kale, pineapple, banana, and apple juice in it.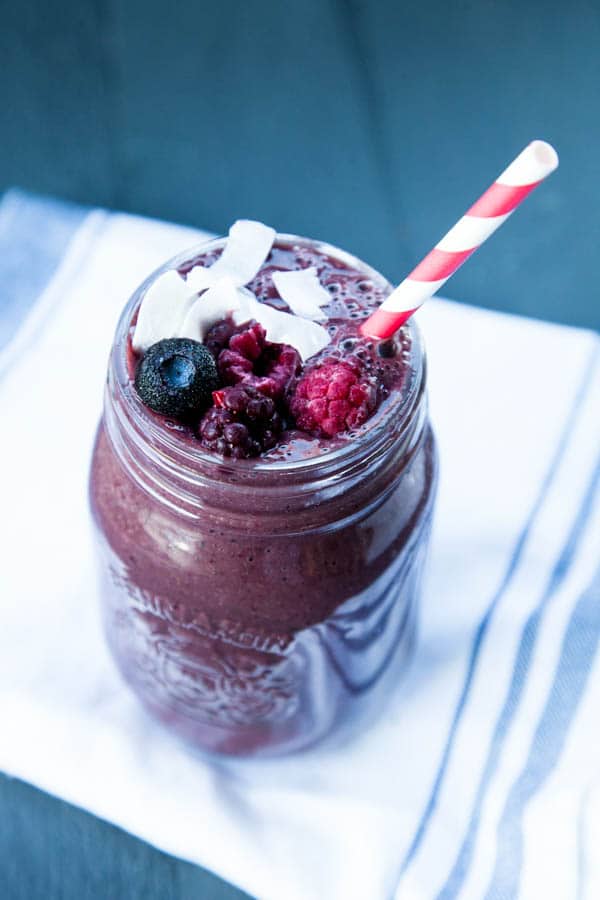 Hate your greens? This easy Tripple Berry Green Smoothie will change your mind about the vegetables with its appetizing taste.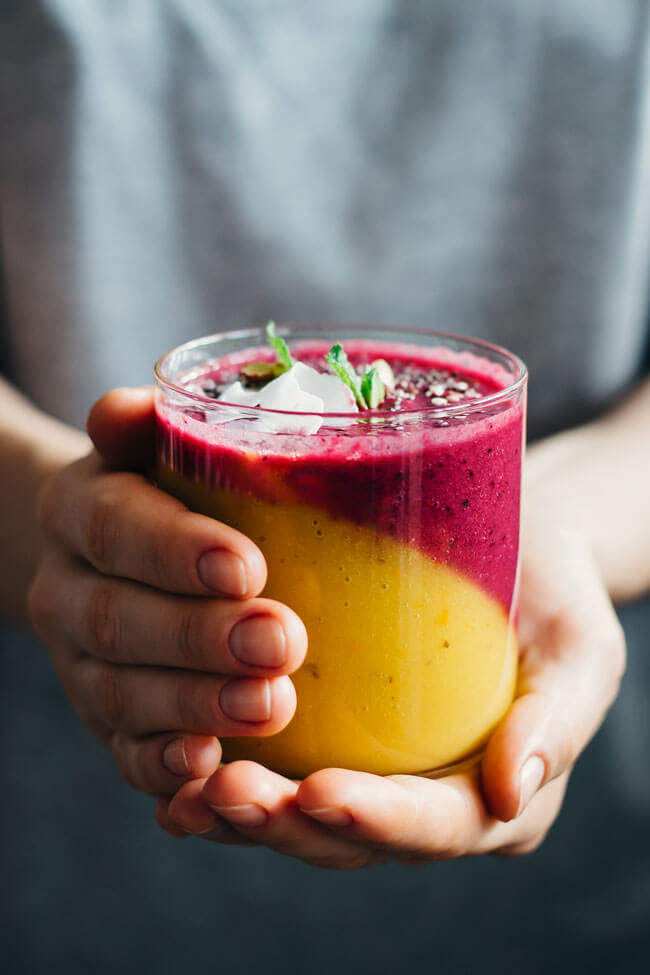 This Immunity Boosting Smoothie has over 10 ingredients that are rich in fiber, vitamins, minerals, and much more.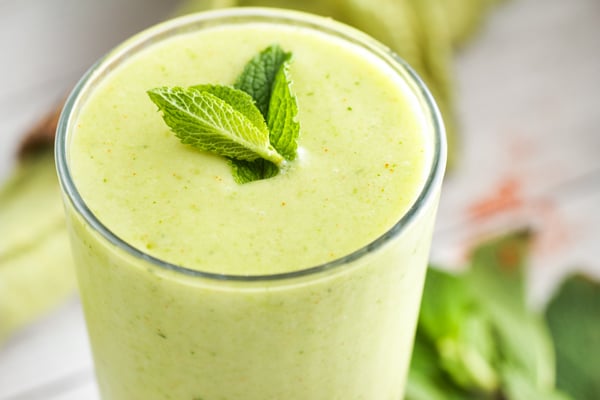 Looking for how to make mango smoothie that is vegan? Try this Mango Cucumber Lime Smoothie which has ingredients like mango, cucumber, lime, coconut milk, spinach leaves, and mint leaves.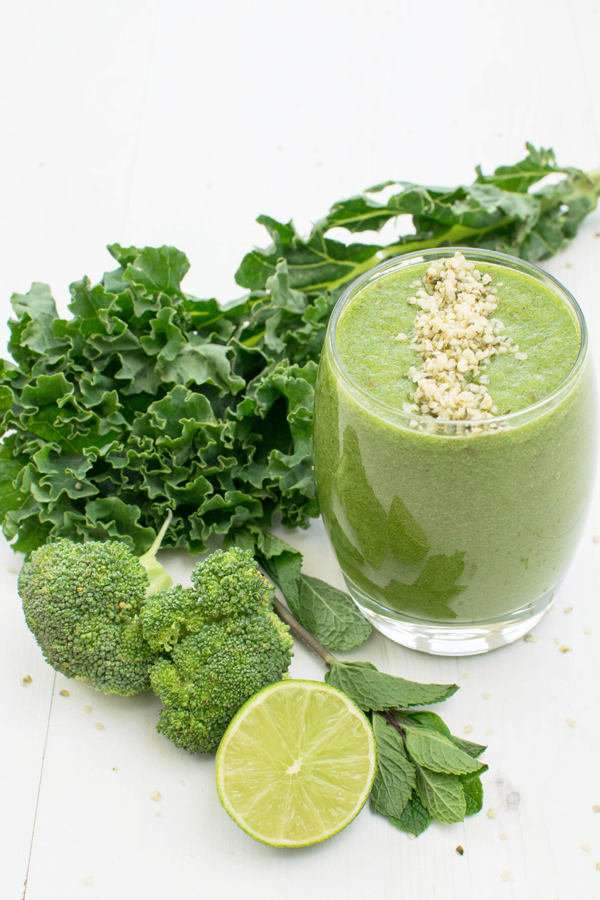 Want a dairy-free smoothie option? This Melon Kale Broccoli Smoothie is a great option as it has coconut water instead of milk.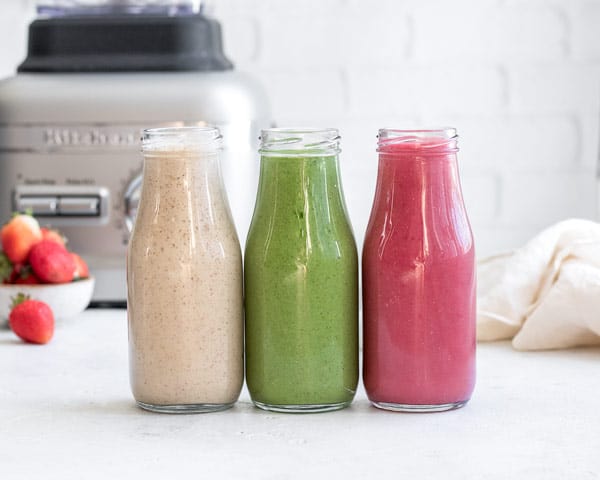 Can't come to terms with a vegetable like zucchini? Turn it into a smoothie and enjoy the goodness of it by following the simple Zucchini Banana Smoothie recipe.
Low-Calorie Smoothies for Weight Loss
Ramadan happens to be the best time to watch your weight and lose some extra pounds. You can easily manage to do that during the tough Ramadan routine by making diet alterations. Make low calorie smoothies a part of your Ramadan meals and lose weight while enjoying great tasting smoothies.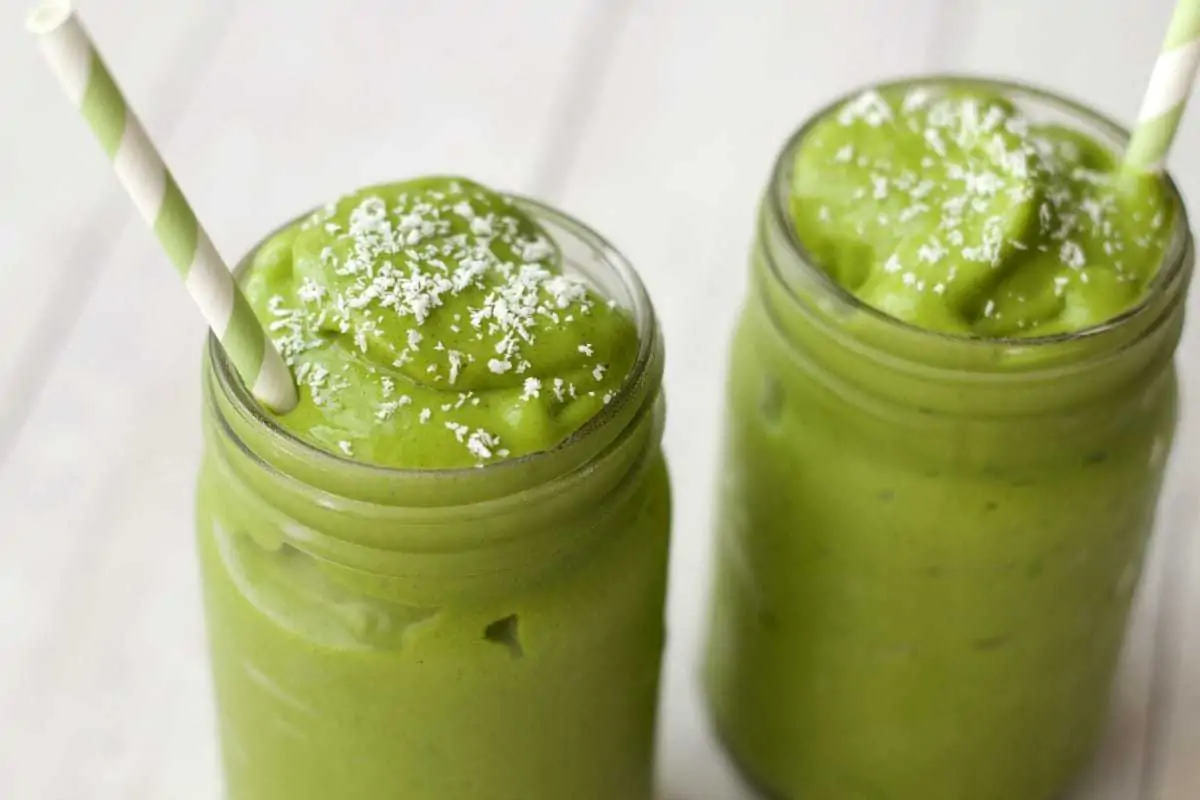 Green tea is a renowned ingredient for boosting metabolism and aiding in weight loss. Try this Matcha Green Tea Smoothie to shed some extra pounds.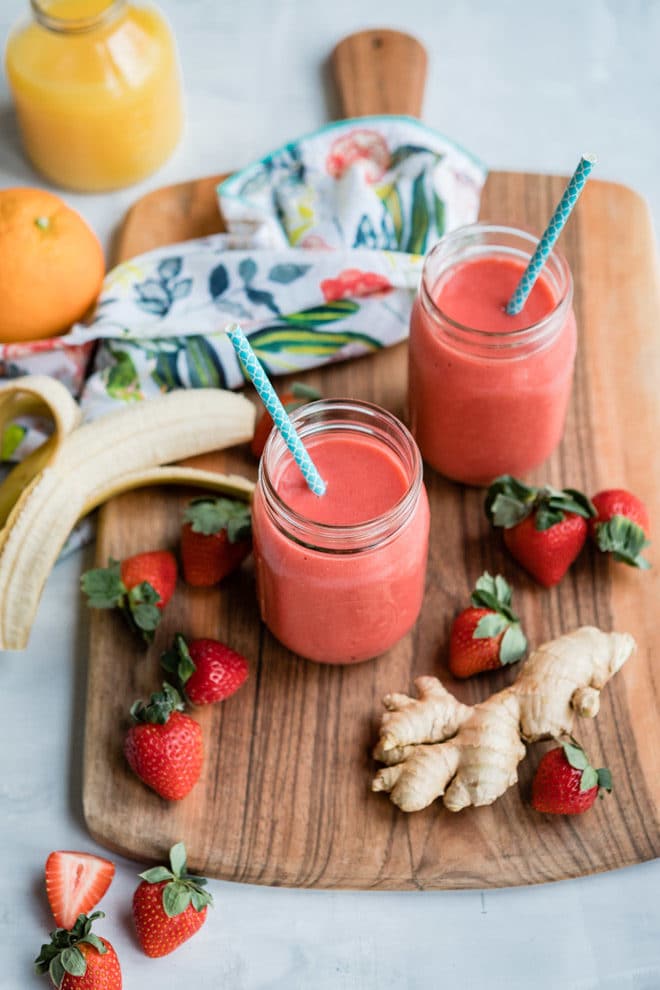 Make this Strawberry Citrus Ginger Smoothie in Suhoor to stay full until Iftaar.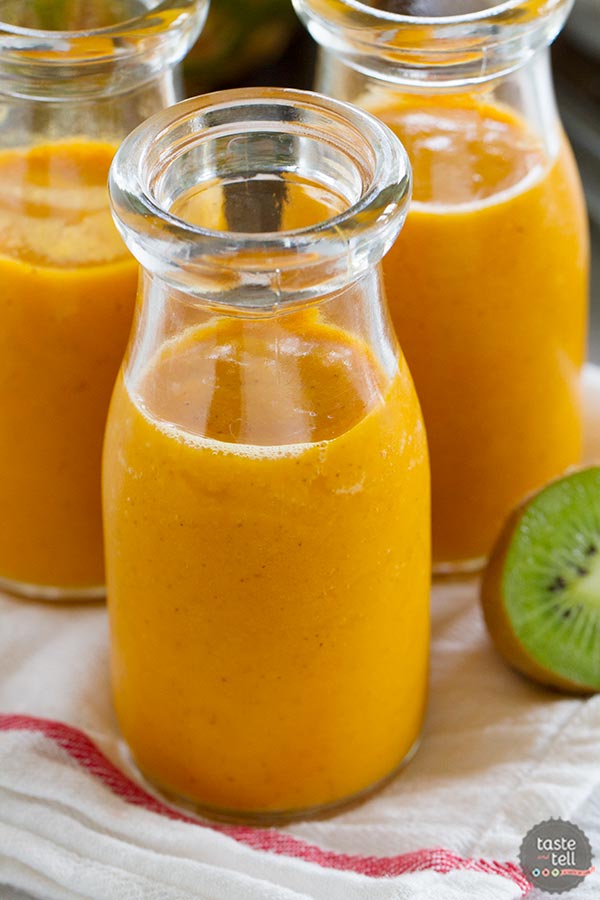 Enjoy this low-calorie Tropical Carrot Smoothie during Ramadan 2020, which is free from dairy products.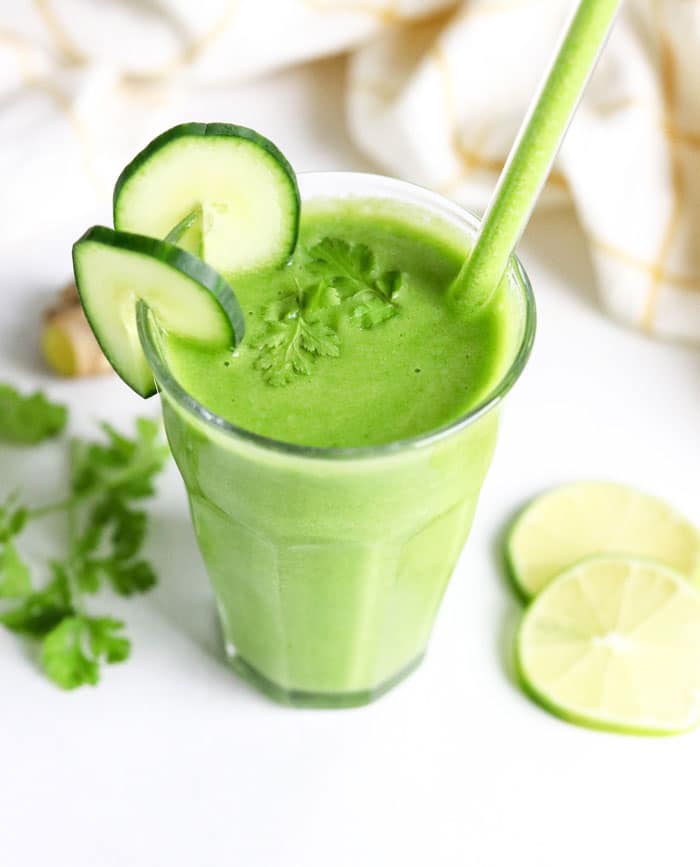 This Detox Smoothie is great to keep your digestive system on track during Ramadan.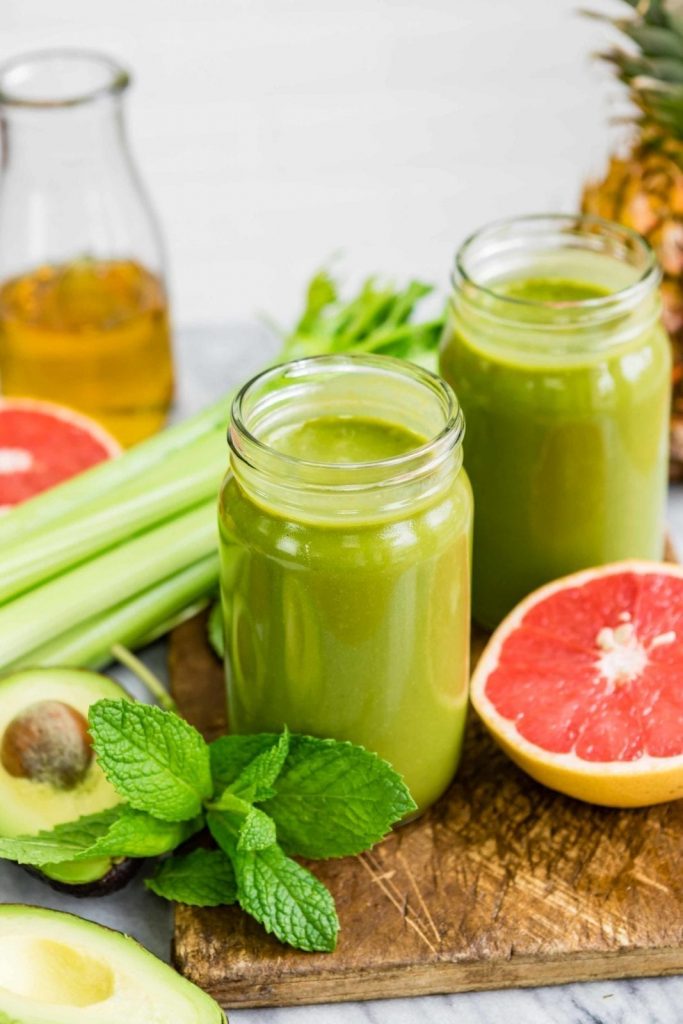 The Fat Burning Smoothie with grapefruit and cayenne pepper will help you burn all the stubborn fat.
Healthy Fruit Smoothies with Secret Ingredients
From fruits to vegetables, nuts to seeds, there are a whole lot of things you can add in your smoothies. These ingredients not only enhance the taste of the smoothie, but also provides additional health benefits. Try these healthy fruit smoothies during Ramadan 2020 that have secret ingredients in them. Give a treat to your taste buds and enjoy the amazing wellness perks.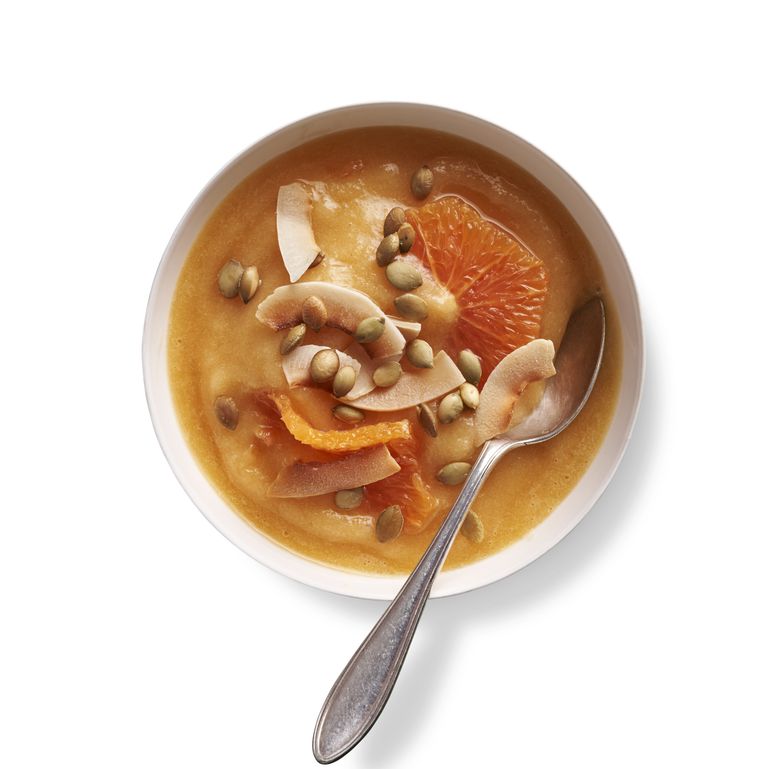 You can not only drink your smoothies, but you can also eat them. Try this Peach Smoothie Bowl with coconut water, toasted coconut chips, and squash for the extra delicious taste.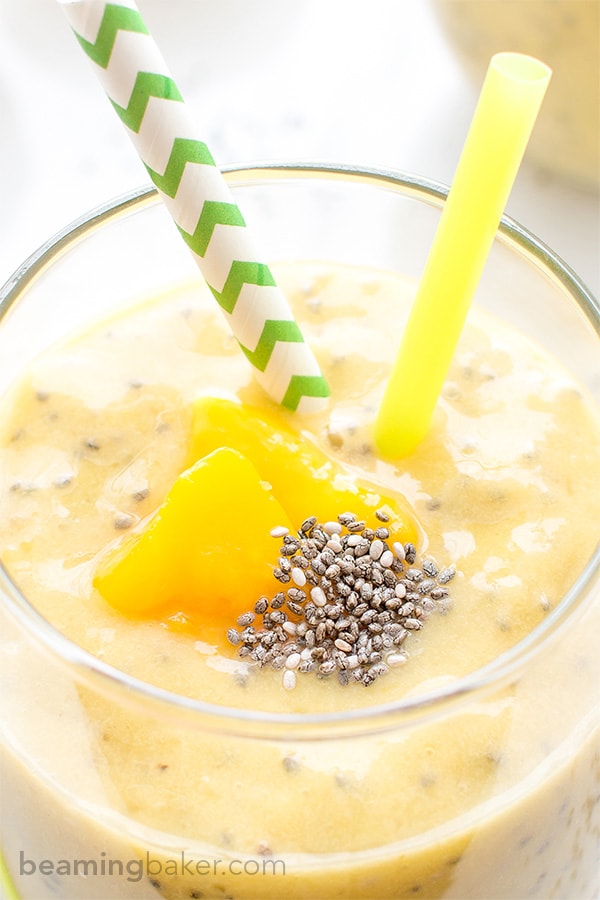 This Vegan Mango Smoothie is dairy-free and has chia seeds in it for the extra boost of fiber to your diet.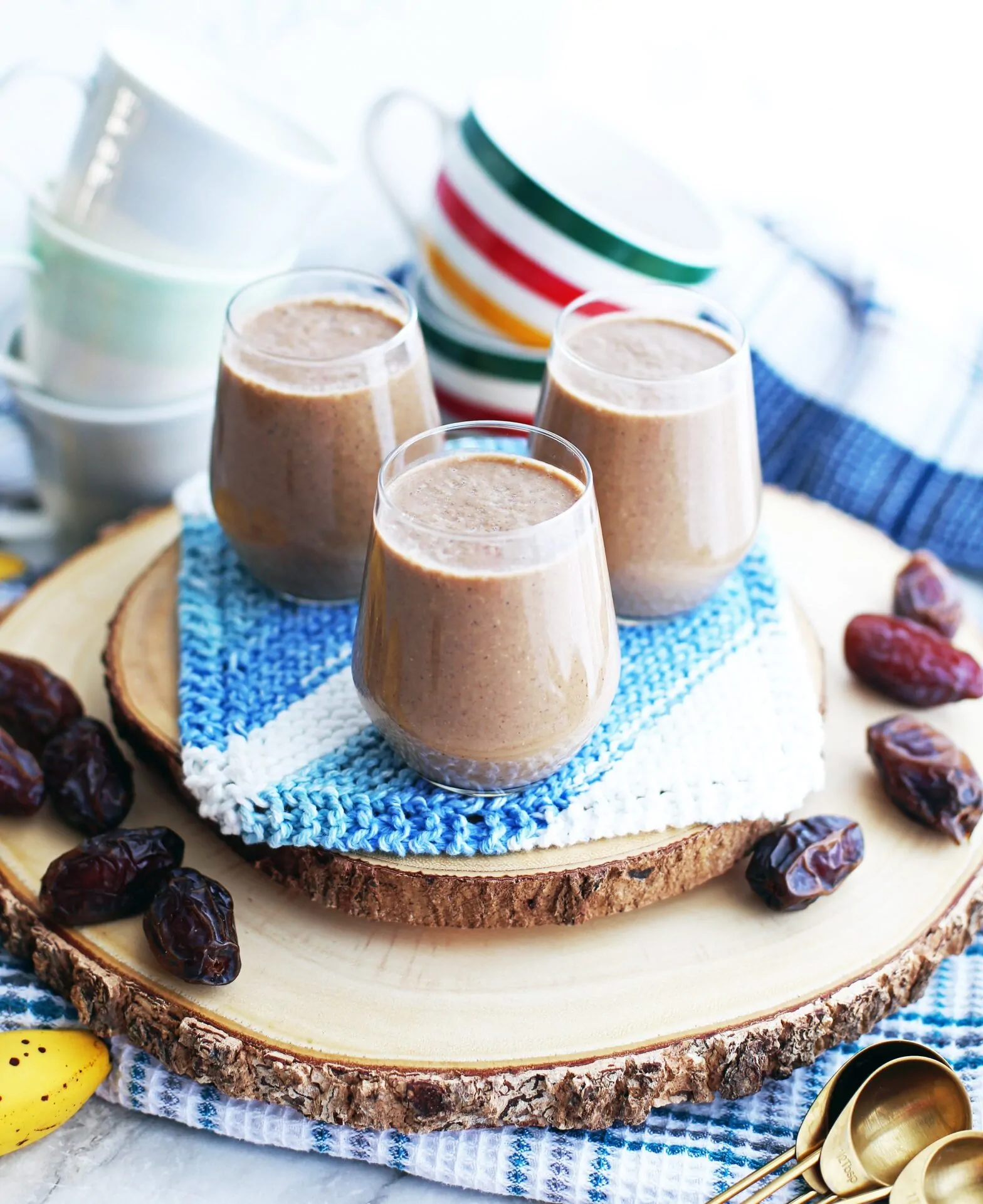 When dates are one of the most consumed food items during Ramadan, what is a better option than a Creamy Date Breakfast Smoothie for Suhoor? This smoothie has a long list of special ingredients including coffee, rolled oats, chia seeds, and vanilla extract.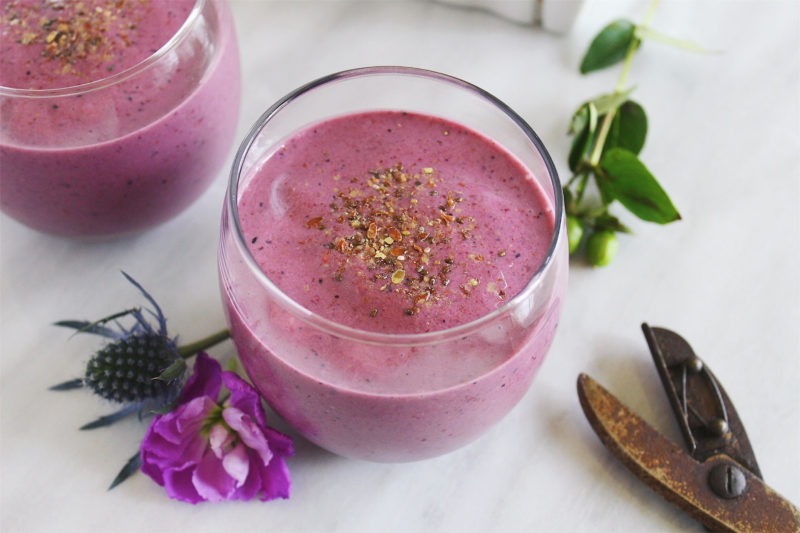 You can make this Nutty Berry Smoothie with bananas, almond butter, almond milk, mixed berries, flax seeds, cinnamon, and honey.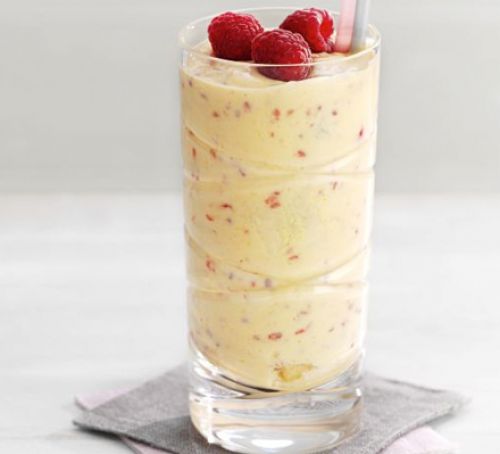 Enjoy this Peach Melba Smoothie that is constructed with only 4 ingredients. These ingredients include raspberry, peach slices, orange juice, and fresh custard as the special ingredient.
Keto-Friendly Smoothie Options for Ramadan 2020
Keto diet has a long list of benefits, which is why the diet is very popular. However, diet followers can only use a limited range of ingredients, which makes it hard to follow the keto diet during Ramadan. As all the Ramadan food options are generally non-keto. Nevertheless, you can continue your diet during Ramadan 2020 and enjoy keto-friendly smoothies with these easy to follow recipes.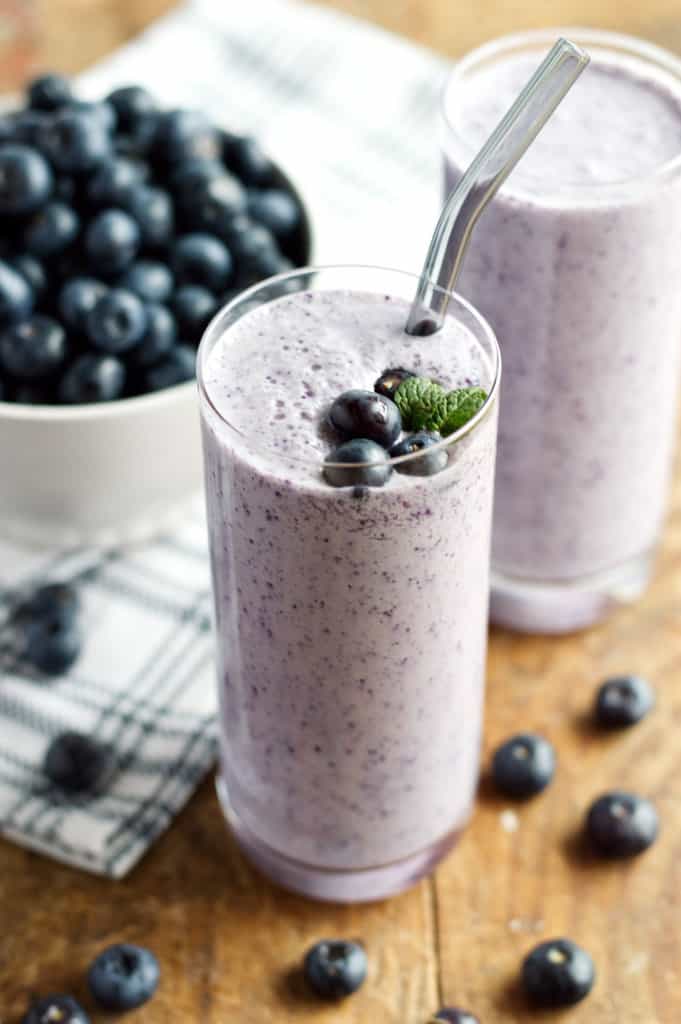 You can make this Keto Berry Smoothie with 4 simple ingredients, including coconut oil, berries, vanilla extract, and almond milk.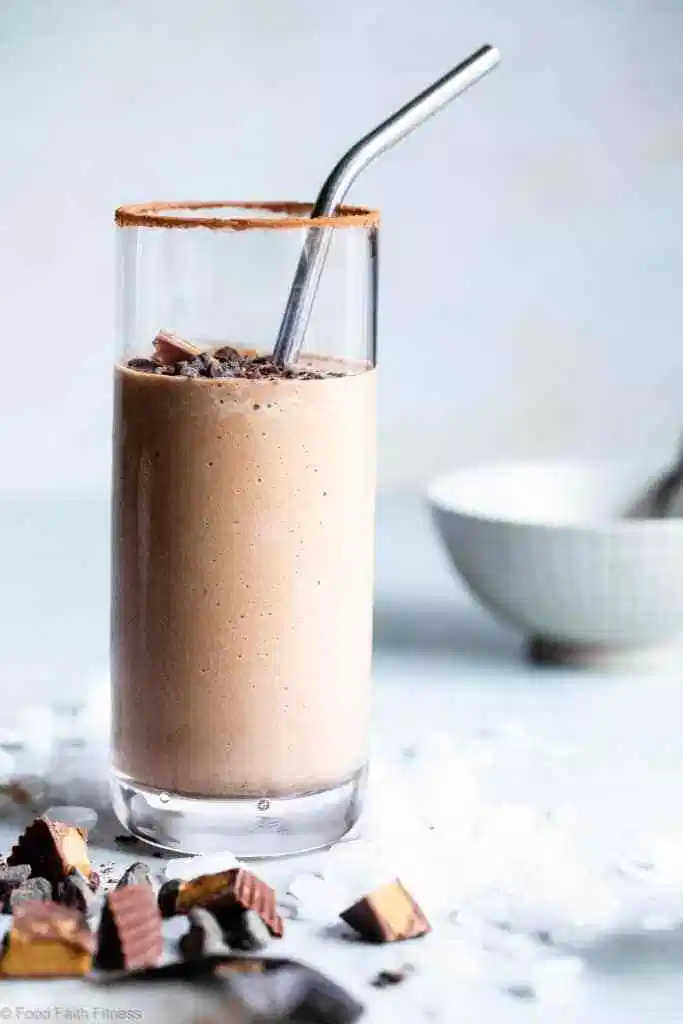 This Peanut Butter Low Carb Smoothie can be made with monk fruit, avocado, almond milk, peanut butter, and cocoa powder.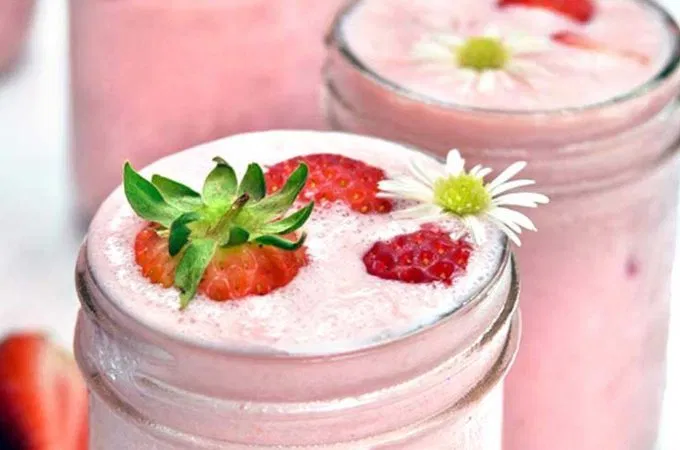 Want to learn how to make a smoothie with yogurt? Try this Three Ingredient Strawberry Smoothie that is made with Greek yogurt, frozen strawberries, and keto milk.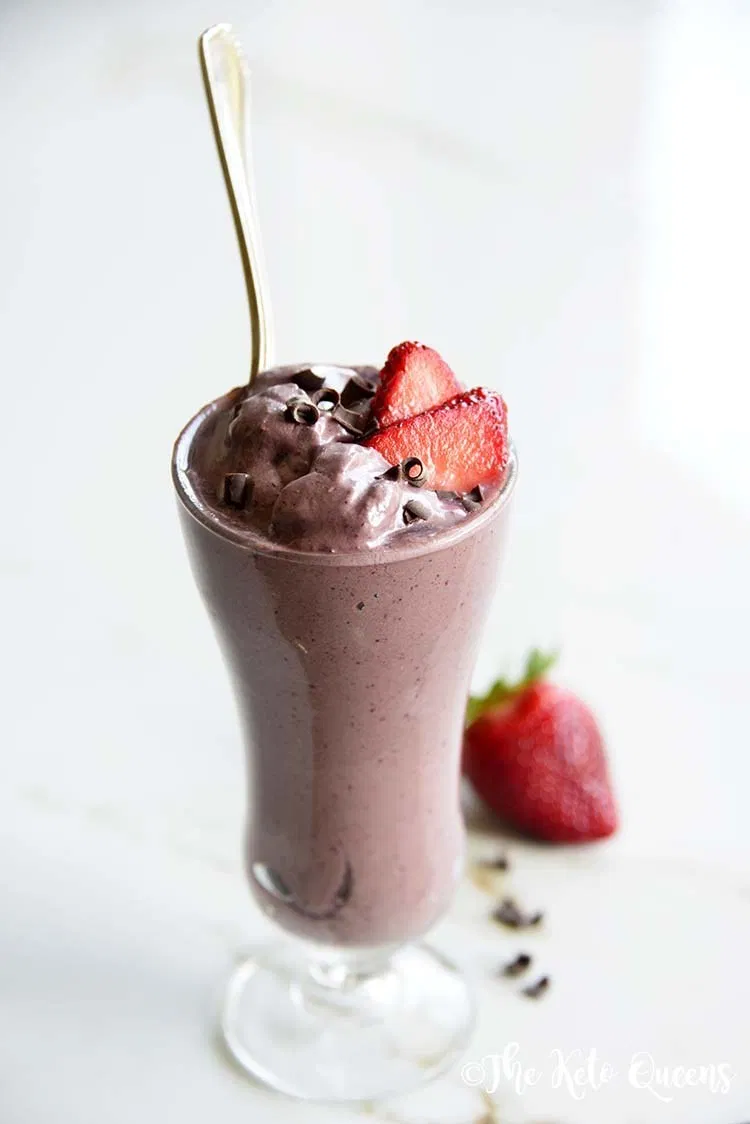 This rich Chocolate Berry Smoothie is made with ingredients like cocoa powder, whipping cream, berries, avocado, almonds, and water.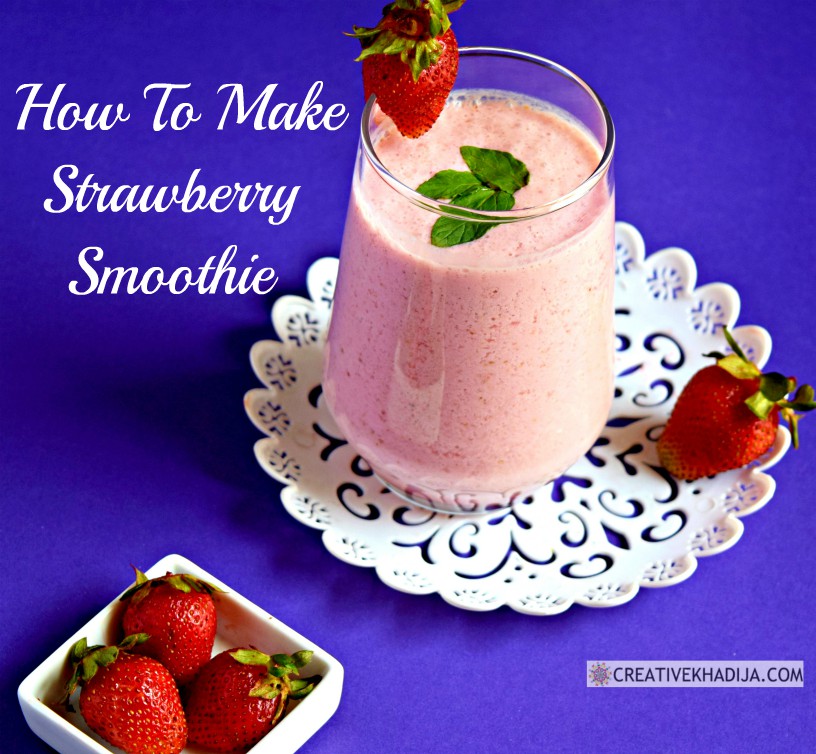 I hope you like the article on 21 Healthy Fruit Smoothies for Ramadan 2020. Do try out these delicious recipes in Ramadan and let me know in the comments your favorite ones. Also, let me know what more recipes you will like to see on my blog next?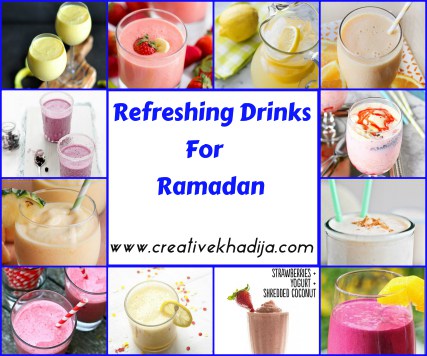 You can also have a look at some of my previous Ramadan Recipes collection posts from archives.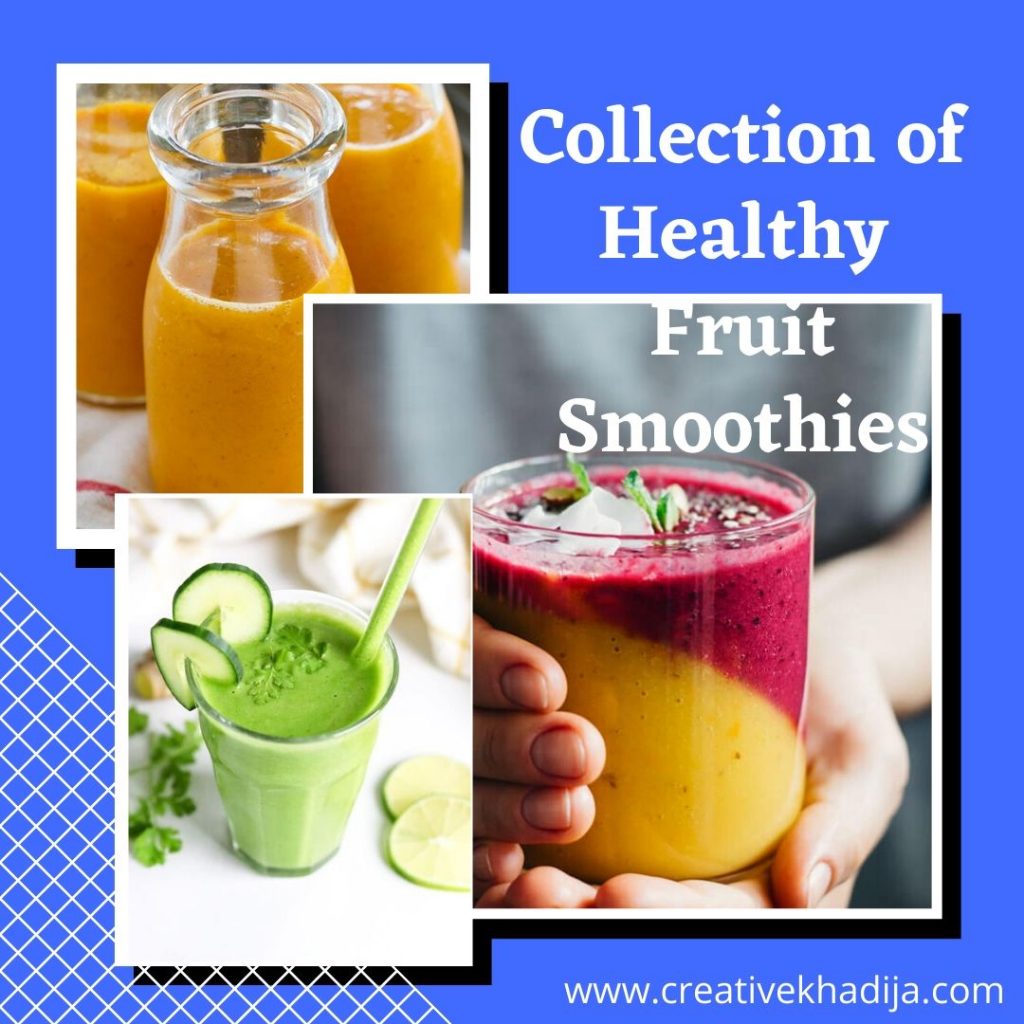 For more Ramadan related posts, check my article on Healthy Eating Habits to Adopt Before Ramadan 2020. If you want to try some tasty recipes for Suhoor and Iftaar, check my article on Best Ramadan Food Recipes to Try This Year.
Have a blessed Ramadan!
Khadija