Fashion
Bridal Lehnga Fashion Design Project in UK
I am glad to share my today's post with dear readers of Creative Khadija Blog. I had an interesting collaboration with a UK based Fashion Designer & this collaboration turned out so well. If you are following me on my social media networks, A few days back I've shared this project with my readers & followers. I was working with a British fashion designer for designing a lehnga & it's embroidery design. In my today's post I will be sharing some updates of the project. I hope today you will enjoy seeing something different on my blog instead of some regular arty crafty creations. Right? So have a look :
Bridal Lehnga Fashion Design Project in UK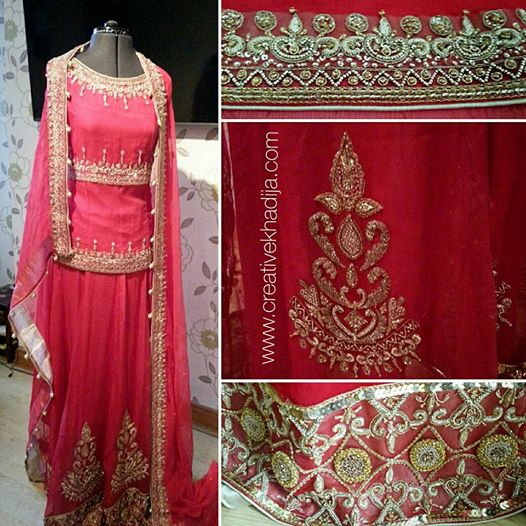 Isn't it looking nice?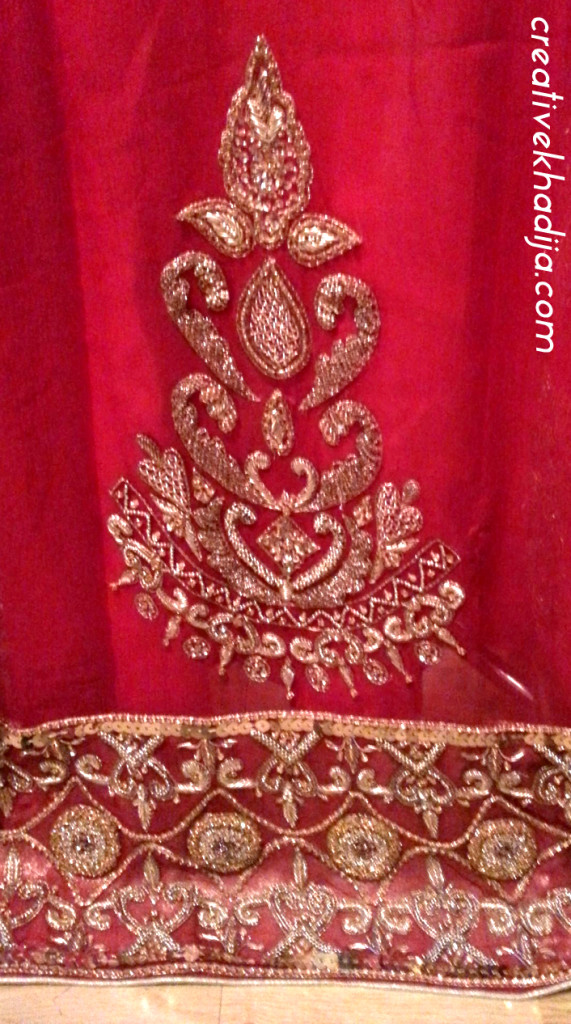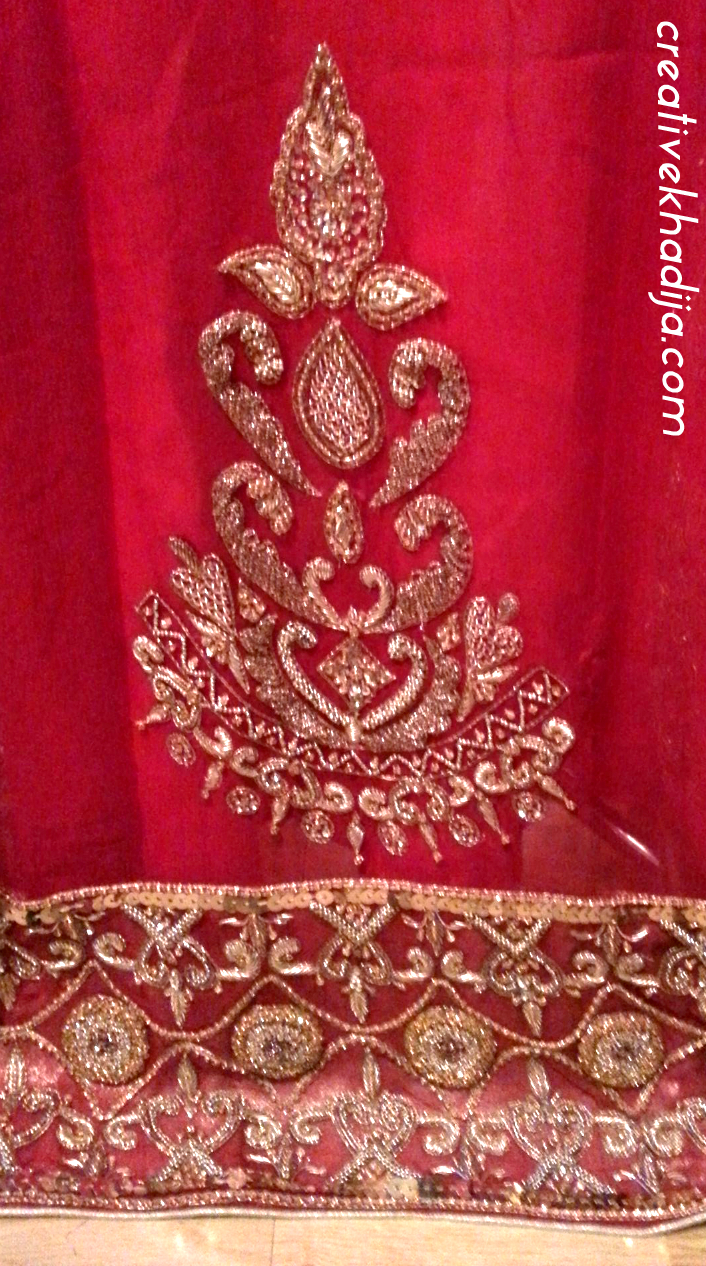 I have discussed about this project in one of my previous post when I was sharing some Instagram updates, You can see this work in progress of the lehnga embroidery design. Remember?
Paper Work In Progress
By the way you can see the tutorial of designing this chevron mug & glass painted mason jar DIY.
Let's see the bridal dress now!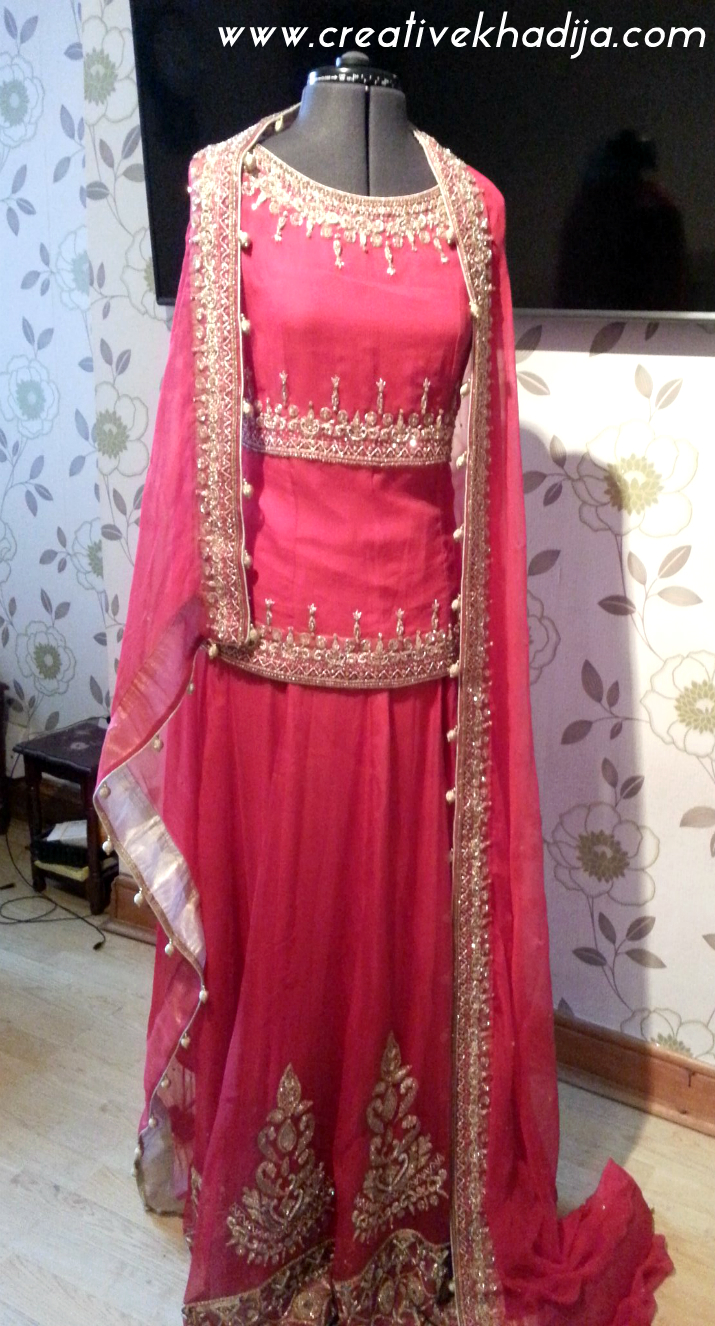 I was waiting for some proper photographs of the lehnga as the designer said She will provide me later. But right now I have these clicks.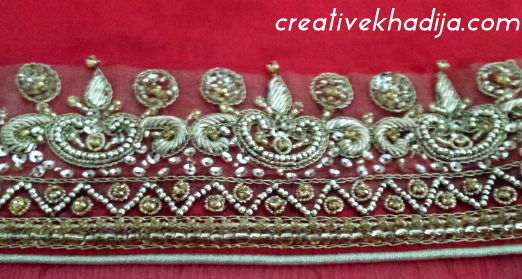 This is the border of the lehnga scarf. Embellished with beads, sequins, metal fillings and zarri/tilla thread.
This is not my hand embroidery but I am good in decorative hand embroidery work. You can also have a look at my hand embroidery work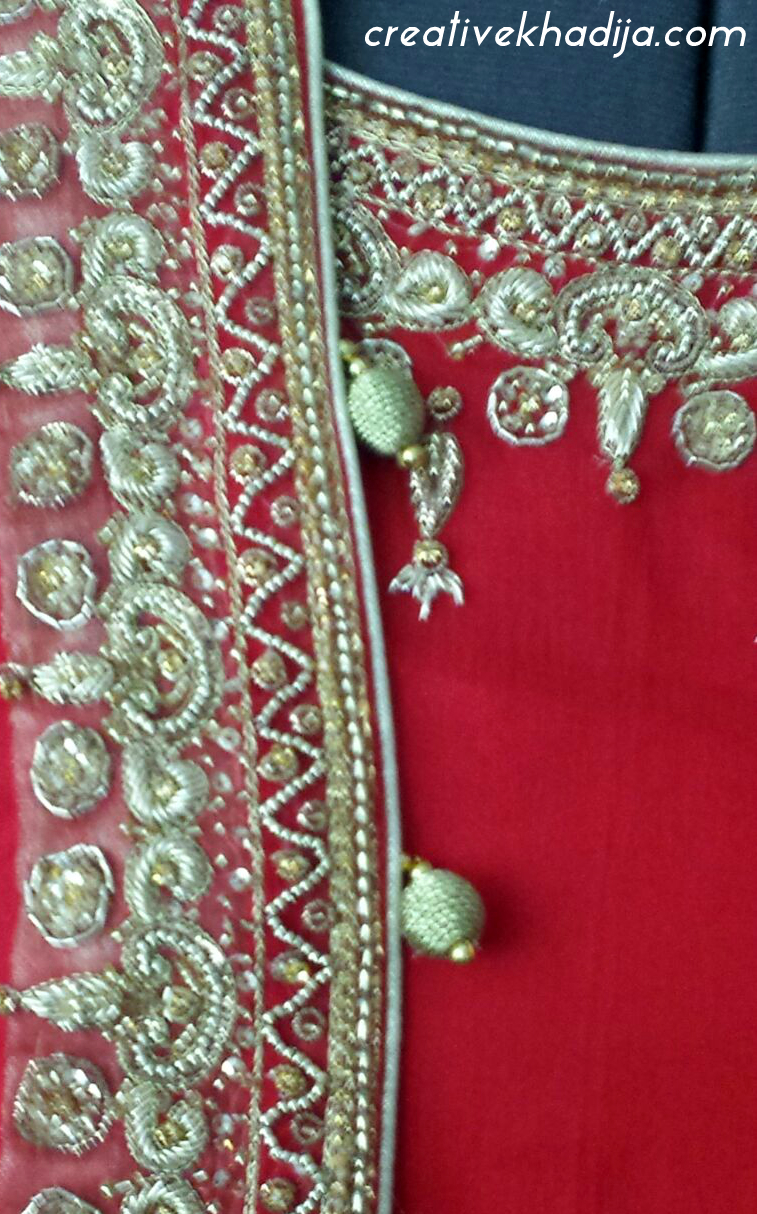 Neckline of the lehnga but this is a blurry image! Oops.
So what do you think friends, How is it? I wanted to design the lehnga with more motifs & filled embroidery but they asked for a simple design of embroidery, Not so thick & heavy as mostly Pakistani & Indian bridal dresses usually are. So I have to keep it simple with a few motifs & less embroidery. My client is happy so I am satisfied.
I always enjoy collaborations with brands & designers. It's fun working together on creative ventures. If you want to hire me for any fashion design collaboration or any other creative kind of work, I am available. Feel free to drop me an Email at creativekhadija at gmail dot com.
Looking forward towards more fun, more collabs, more interesting ventures. Alhamdu'lillah for a wonderful creative journey throughout. Thank you everyone for your support & appreciation.
Embroidery on Leather Tutorial
Hand Embroidery On Shirt Neckline
Hand Embroidered Necklace-Choker
If you want to buy any hand embroidered customized product designed by me, Feel free to contact me.
Have a great weekend friends!
Thanks.
Khadija ~