Before saying Good Bye to this wonderful year 2015, I would like to share a crafty recap of whole year of Creative Khadija blog posts & creativity! So if anyone missed any article or DIY idea, They can get it again via this yearly roundup. I usually share 6 months round up articles as well. You can get my all previous 5 years blog posts round ups as well. It's always interesting to arrange all your top posts at one place as well. I hope you will like to see Creative Khadija Recap of the Year 2015 now! So have a look below,
Creative Khadija Recap Of The Year 2015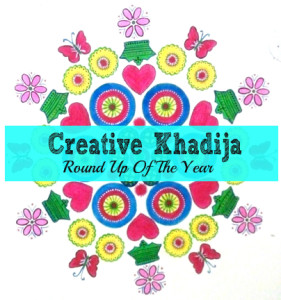 January 2015
February 2015
March 2015
April 2015
May 2015
June 2015
July 2015
August 2015
September 2015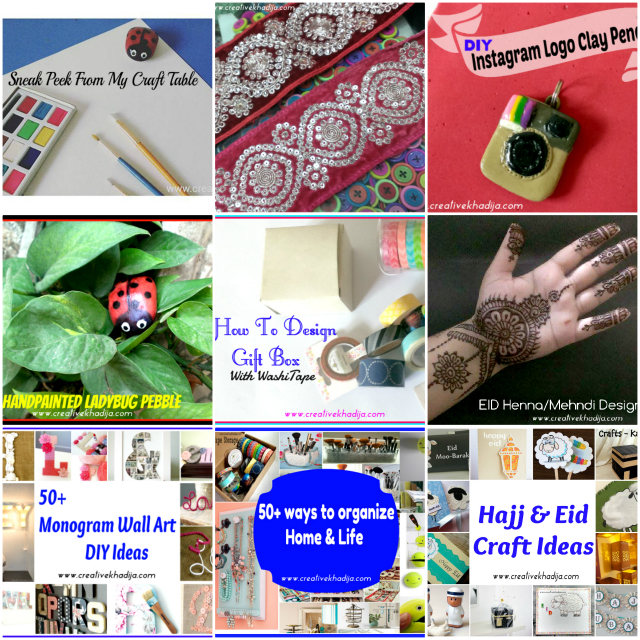 October 2015
November 2015
December 2015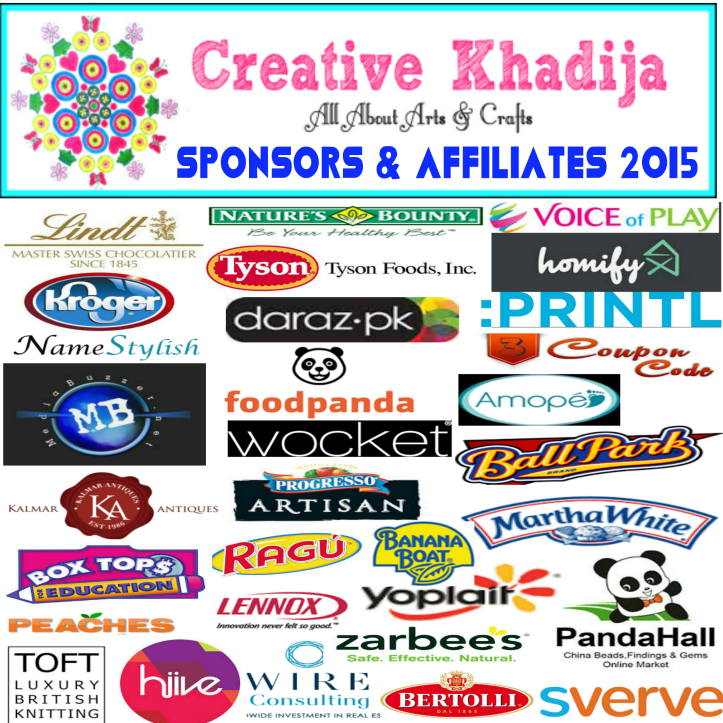 Got the recap? Okay! Now some random ramblings & updates!
2015 was one of the best year of my life as well as my blogging & business life. It was super busy too but I think a positive & busy life is always the best. This year my business sales increased magically Alhamdulillah! Because of busy schedule with handmade/fashion/textile business, I thought to take break from blog but I am kinda addicted to this blogging life. I can not stay away from my blog :) So I am here!
I am thankful to everyone in my life. I can never be successful without help & support of these caring & helping people. My family, friends, blog readers, my clients & customers, blog advertisers & specially those silent well wishers who are always there for me when I want. I also want to Thanks those who underestimate me & always jealous of me! They are basically a source of motivation behind my success! haha..
Anyways, This is called a really Successful & Blessed Life. Alhamdulillah. Thousand bunches times thankful to God Almighty! He blessed me whatever I want in my life, He skipped magically what I don't like to have in my life. That's why I consider myself a Lucky person. Isn't it awesome?
Life is all about doing what you want to do & being passionate towards your work, setting goals & then achieving those successfully. Be sure to have a strong connection with God Almighty, HE is the one who can turn around any situation in your life! If you are up right now, who knows the next moment else Him. On the other hand, If you are having down moments, You never know whats amazingly upcoming in your life next. So always be optimistic. Be Thankful to everyone & specially God Almighty! Do good & you will get more good otherwise vise versa..! Be careful about it :)
My random ramblings are going on & on, So what about you now, How was your year 2015? How was your blogging experience this year? Do you have goals set for 2016? I would like to know how is your journey going! I wish you all a really happy & successful upcoming year!
Let me know if you want to see any improvement on my blog. If you know me personally, You can suggest anything to improve (you can write anonymously if you want). I always enjoy positive criticism against my work & self. I don't mind, So feel free to do it!
Have a wonderful year 2016. I wish you all loads of success & happiness!
Thanks for reading!
Khadija ~